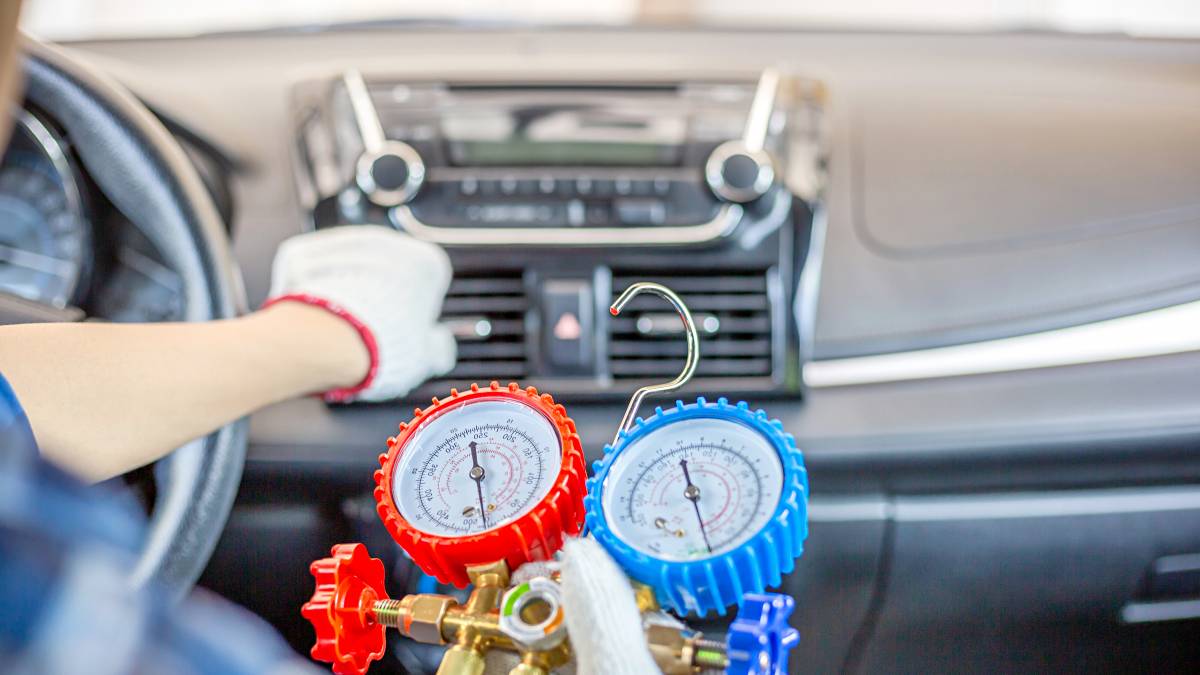 How much does car AC repair cost?
Get a free quote now
Post to find a price. It's free and only takes a minute.
Price guide
$20 - $1,200
Find car air conditioning repairers, fast

Post a task with your price in mind, then get offers.

It's free and takes only a minute.

See how it works
Can you imagine driving in the middle of summer with a faulty AC? The answer is a big no, and you should get it fixed ASAP if you don't like to bathe in sweat. But how much will it cost you?
The average car AC repair cost is $650. Now, that sounds like a lot. But remember that mechanics consider several factors to reach the right price for their services. This guide examines each to give you the best estimate for car AC repair fees.
Car AC repair price list
| | |
| --- | --- |
| Repair service | Cost |
| AC leak repair | $100 - $800 |
| AC compressor repair | $900 - $1,100 |
| AC evaporator repair | $900 - $1,200 |
| AC hose repair | $150 - $400 |
| AC clogged filter cleaning | $20 - $85 |

What affects car AC repair costs?
To answer this question, let's examine the factors affecting the price. 
Car repair parts and labor
A considerable portion of what you pay a technician goes toward car repair parts and labor for the following reasons:
The air conditioner is a sealed system with different interrelated parts. Usually, technicians don't just repair a component but also perform a thorough inspection to ensure they're fixing the root cause. 
Credentialed and experienced technicians command a higher hourly labor rate. Most mechanics charge $25 an hour, depending on the location, experience, and expertise.
Some parts are challenging to fix. The car AC compressor, for example, could cost you over $500 for the component alone. This is because technicians should find one that fits the space. Further, it is more likely to be defective when the problem is diagnosed.
Whether the parts are original or aftermarket also matters. OEM (original equipment manufacturer) components are always the best to use since they are guaranteed to fit. But they can also be pricey, so many mechanics opt for aftermarket ones. These cheaper alternatives don't necessarily come from the car's manufacturer. They might not be an exact match, but they should work just as well. 
One advantage of aftermarket parts is that technicians have wider choices. The downside is that it might take longer to find the right parts. Using them might also void your vehicle's warranty.
Your location
Your residence or the mechanic's address will also determine the overall car repair cost. In particular, it is a huge factor in labor and car part availability.
For example, in this ZipRecruiter table, car leak repair could cost more in Washington than in California because the wages are higher in the Evergreen State. The same applies to New York and California car AC repairs and replacements. While you'll find plenty of technicians here, living costs are also a premium.
On the other hand, repairing a vehicle's AC unit is often pricey in places such as Hawaii or Alaska. These aren't accessible, shoring up the cost of finding and transporting parts. If you live in a state with a high unemployment rate since many might compete to offer their services.
Insurance
Your auto insurance policy covers a portion of the car AC evaporator leak repair cost. But this is usually only if it's due to an accident or comprehensive coverage. 
Comprehensive plans are the most inclusive and can pay for weather damage, theft, glass breakage, and other incidents not related to accidents. If you live in a place with severe weather conditions, this could be a lifesaver. For example, if you live in Florida and your vehicle's AC blows up after a hurricane, comprehensive coverage will help you afford the car AC repair service. The same is true for Texas, Oklahoma, and other states with unpredictable climates. 
Keep in mind, though, that your deductible will apply. If you have a $500 deductible and the total repair cost is $1,200, you'll only pay $700 out of pocket. Also, some insurers require that you use their preferred body shops for repairs. In such a case, you might not have a say on who does the repair work or how much you'll pay for it. 
Add-on services
Another variable that can affect car AC leak repair costs is add-on services. Many mechanics cross-sell to boost their revenues. These include:
Refrigerant recharge  

Leak detection test  

Compressor repair or replacement  

Drier or accumulator replacement  

Evaporator repair or replacement 

Repainting

Body modification 

Car cleaning
Many offer these services as bundles, a.k.a. value packages, so you can take advantage of several services for a flat fee. Others provide maintenance plans to help retain clients. You can always avoid these add-ons, but having them might help in the long run. For instance, they could uncover issues that might become costly problems later. 
Car model and type
How much does it cost to diagnose AC problems in a car? It varies according to the vehicle's make, model, and year. Older vehicles require more time and effort to repair since their parts might no longer be in production. Luxury cars will almost always be pricier to maintain than economy models because of their design and materials. A Jaguar vehicle, for instance, carries a hefty price tag of over $15,000 for upkeep and repair during its first decade.
Insurance rates are also usually higher for aged and expensive vehicles because of the required fixing and maintenance. Sometimes the claim might be insufficient to pay for part repair or replacement. In this situation, the insurance company may declare the vehicle as salvage.

Post a task for car AC repair
Car air conditioners today are better designed, lasting for at least a decade—but only if you take care of them. Get them fixed as soon as you see problems. You should do it before they become even more expensive to deal with. You can save time searching for the right mechanic on Airtasker. The process is easy:
Create a profile to post a task. 

Include important details about the work, such as the deadline, AC condition or problem, vehicle location, car brand or model, and preferred rates. Indicate if you have other requests, perhaps urgent or emergency repairs. 

Wait to get offers from technicians near you. 

Choose the best proposals. 
To fix a car's AC, most people pay over $600. But with Airtasker, you can set your rates and connect with mechanics within your budget.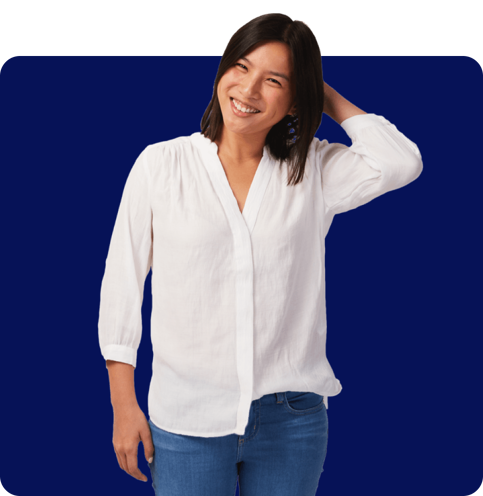 FAQs
Your car's AC might not be blowing cold air for reasons, such as a Freon leak, a faulty compressor, or a damaged evaporator. The best way to determine the cause is to take it to a mechanic for an inspection.
Yes, but it's not the best idea. Compressors are the AC system's power unit, helping start the cooling process. Also, when they remain unfixed, they can negatively affect the engine.
The time it takes to fix a car's AC unit will depend on mechanic availability, the severity of the damage, and the vehicle type. Usually, it can take a few hours or a day.
Yes, AC problems can cause the check engine light to come on. A Freon leak, for instance, can trigger the car's sensors.
It's free and takes only a minute.