Home

/

Earn Money as a Graphic Designer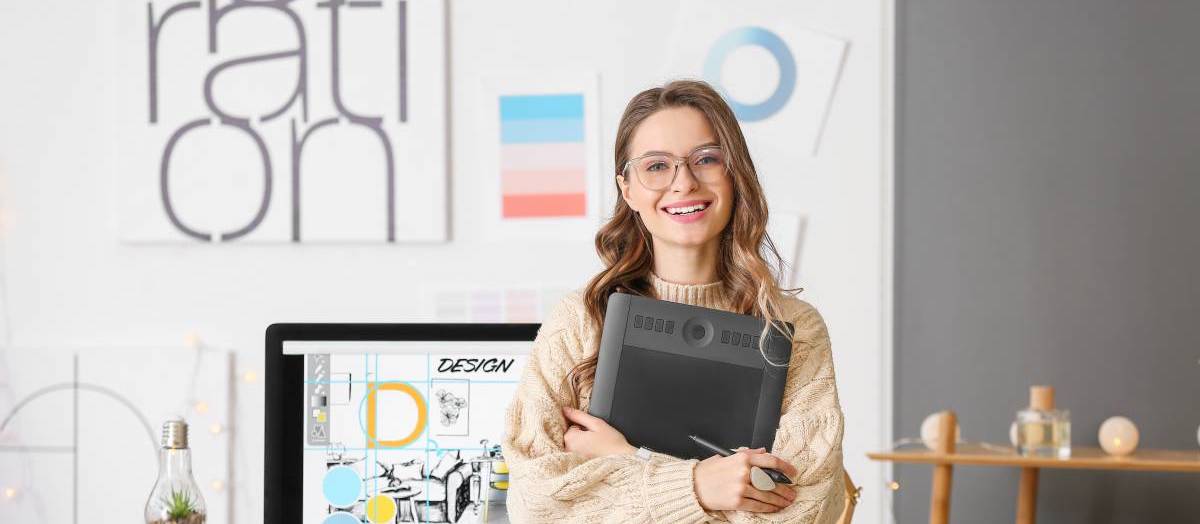 How to make money as a graphic designer
Here's how to set up your career as a graphic designer and land jobs with your skills.
Browse graphic design jobs
Starting a professional career in graphic design is no easy feat. But, if you're always up for a creative challenge, making money as a graphic designer will be a breeze. Designing is an in-demand skill you can find in nearly every industry.
In this career, your biggest asset is how you communicate a message or idea visually. Perfect this skill, and you'll be claiming side hustles for graphic designers left and right. Read on to learn more about building your portfolio, experience, and what opportunities you can explore.
Kicking off your career as a graphic designer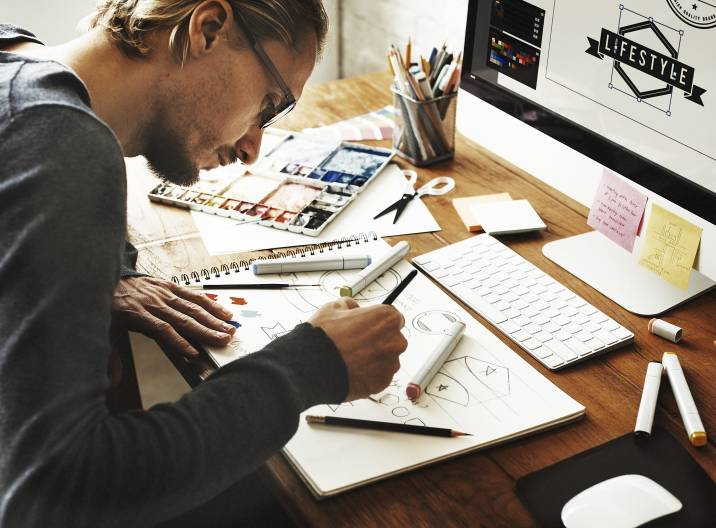 Becoming a graphic designer requires time and effort while always keeping your mind open to creative thinking. You don't always need a degree to pursue a professional career in graphic design—what matters is that you can effectively visualise an idea.
1. Learn the fundamentals of design
Having a good working knowledge of graphic design equips you with the proper understanding of theories and techniques of what works and what doesn't. This gives you the authority to recommend and propose designs to your clients.

Consider exploring:
Online courses that offer classes you need

Free videos or Youtube channels that talk about design ideas, tips, and tutorials

Design community boards
2. Find your niche
Design has a variety of specialities. Choose one or more that interests you. These specialities can include digital illustration and editing, creative lettering, and even designing websites.
For example, if you're more into exploring concepts rather than doing more technical design tasks, you can make money designing logos, banners, and icons for brands and businesses.
Your chosen niche will also influence your average earnings in a project. You can earn anywhere from £303 on digital designs to as much as £970 on designing logos.
3. Look into an apprenticeship
Get firsthand training on the dos and don'ts of being a graphic designer with an industry professional. Not all apprenticeships need qualifications to join but be prepared as you'll need to be over 16 with at least 3 GSCEs at grade C/4 and above.
4. Tap your existing network
Connect with peers through social media. It's the perfect tool to build exposure for your work and meet like-minded individuals who can open up opportunities to get paid doing what you enjoy.
5. Build your portfolio
When you start experimenting with design and gain experience, don't forget to show it off. A portfolio is the most important asset you could have to gain more clients. Choose a platform that fits your expertise.
How to make your graphic design portfolio
The key is in finding out the best tools to artfully present your best work to date. Here are some places where you can host them:
Behance - A free, all-around portfolio fit for nearly every designer, whether for an illustration series, digital campaign, web design, or more. You can share photos and videos from WIP to the final product with a detailed explanation of your designs.
Dribbble - What sets Dribbble apart as a free platform is that you can share your design projects even in the production stage. Let it shine on your portfolio as it happens and give clients and other creators insight into your creative process.
Squarespace - If you're set on designing your portfolio, this may be for you. You can create a page, upload your portfolio, and even sell custom merch when you're ready. There's a free version, but it does have premium plans at £10 /month.
Youtube and TikTok - These platforms are other great options for videos. You can use it to document the progress of your work, vlog your life as a designer, or post motion designs and video edits you've made. 
Suggested tools to get you started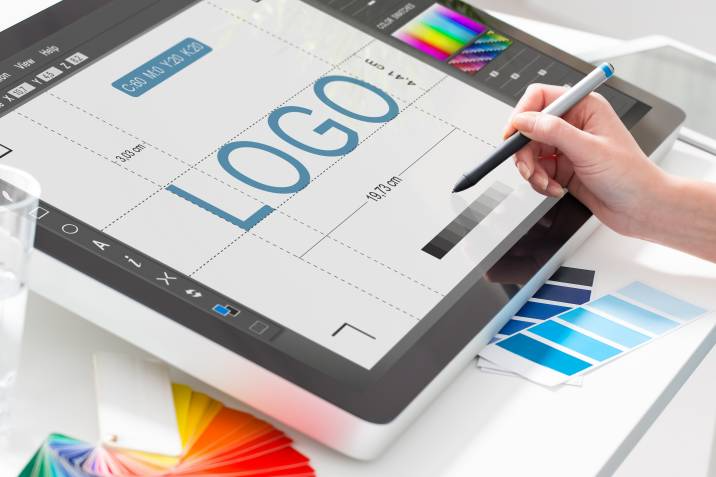 Once you find the niche you'd like to pursue, choose software that works for you. It can vary depending on what kind of graphic design task you need to do. Here are some common design tools professionals use:
Adobe Creative Cloud - The regular membership is £51.98 /month for all their software, but you can always purchase access to specific apps. Photoshop is preferred for image editing. Illustrator is utilised most for creating illustrations, logos, and backgrounds. InDesign is your best option when designing for print. 
Canva - This great alternative tool costs much less at £9.86 /month for premium access. The software is easier to navigate and has tools you can use for your standard editing and design tasks. 
Mockplus - If you're exploring UX design options, this software is a great platform for designing apps at only £4.32 /month for their premium subscription. 
Figma - A free software you can use for UX and graphic design. It's ideal for collaborating with clients and co-creators since it enables simultaneous editing and commenting. There is a paid subscription as well for more complex collaborations and tasks.
DaVinci Resolve - This software lets you colour correct, create visual effects, and more when you're video editing. There is a free version that's a pretty good starting point and a pro version at £235.
There are both pricy and affordable options you can always find for what you need. And the good thing is there is usually a free trial you can get before committing to the full price. You'll learn more about alternative software as you explore your field further.
5 Ways to make money as a graphic designer
There are several different tasks you can do as a graphic designer. You can explore different services when you've practised well enough to learn the skills and build an online portfolio.
1. Sell digital products
When you're keen on exploring your more artistic side, you can start by selling your designs. This is an excellent option for when you don't want to get overwhelmed with details like logistics for printing and client negotiations. 
You can create accounts on platforms that let you sell digital work. Some of the best marketplaces you can explore are Creative Market, MyFonts, DesignCuts, and Gumroad. With these websites, you can design and sell customisable design templates, logos, fonts, digital brushes, wallpapers, and more! 
2. Create a shop to sell your designs
Want to try producing your work? You have two options: either set up an e-commerce website or sign up for websites that can produce for you.
Check out websites like Shopify, Etsy, and Big Cartel for e-commerce. Redbubble, INPRNT, and Society6 are great options for producing, shipping, and managing products. 
Having your own site allows you to take control over the production and shipping yourself while having the help of third-party sites can alleviate this stress. Just be sure to read through the T&Cs on how much will be taken from your net pay.
3. Share your knowledge
You'll see many graphic designers sharing their industry know-how all over the internet because it's a great avenue to monetise your skills. 
You may want to try creating a class or tutorial series that you can upload to Teachable, Skillshare, or Udemy. These platforms allow prospective students to access your classes for a fee. In turn, you can earn passive income as long as your courses are up. 
4. Become a design consultant
This is where experience and networking come into play. You can become a consultant when you're well-versed in your craft and exposed to many different industries.
You can do this as a freelance hustle for that work-from-home flexibility or an in-house position in a design firm. Some projects you can expect to work on as a consultant are:
Business branding

Website designs

Product packaging

Business card designs
5. Find clients who need your services
There are different ways to find clients. One tried and tested way to connect with people who need your services as a freelance graphic designer is to start a social media account. Continuously creating relevant content helps build your online presence to engage those who may be interested in your work. 
Don't be afraid to network with other designers and friends who need design work. Ask them for recommendations and feedback. You can also sign up for freelance marketplaces where people look for digital design services.
Get a graphic design gig you like
Making money as a graphic designer is easy when you're always open to exploring and growing in your craft. Find your niche, develop your style, and build a strong network. 
When you're ready, you can easily connect with clients who need your services. Start as a Tasker and earn money doing what you genuinely enjoy in no time. You don't even need to leave the comforts of your own home.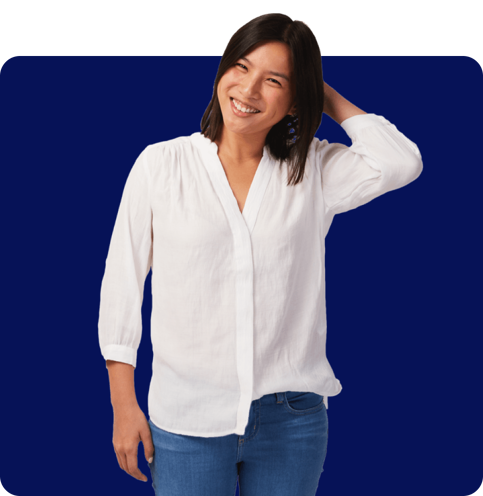 Frequently asked questions
Graphic designers earn about £23,750 annually in the UK. Entry-level employees start at about £18,000 a year. Experienced designers at the manager level may even make up to £32,000. Your pay grade will also depend on your expertise, such as logo making, website design, multimedia videos, and more.
Take a graphic design course and study the different areas where the skill is applied. Choose a track to be proficient in and hone your skills from there. Take freelance jobs and work your way from simple design tasks of designing social media assets to bigger things like logos and branding or even designing a website.
The knowledge of graphic design can open you up in the fields of animation, product development, web design, illustration, and more. You will likely join either the media, art, or marketing departments in the companies you work for.
Graphic design is a very remote-friendly job. As long as you've set the expectations with your company and clients, you should be able to work on your projects anywhere you wish.