Home

/

Glass Cutting Cost Guide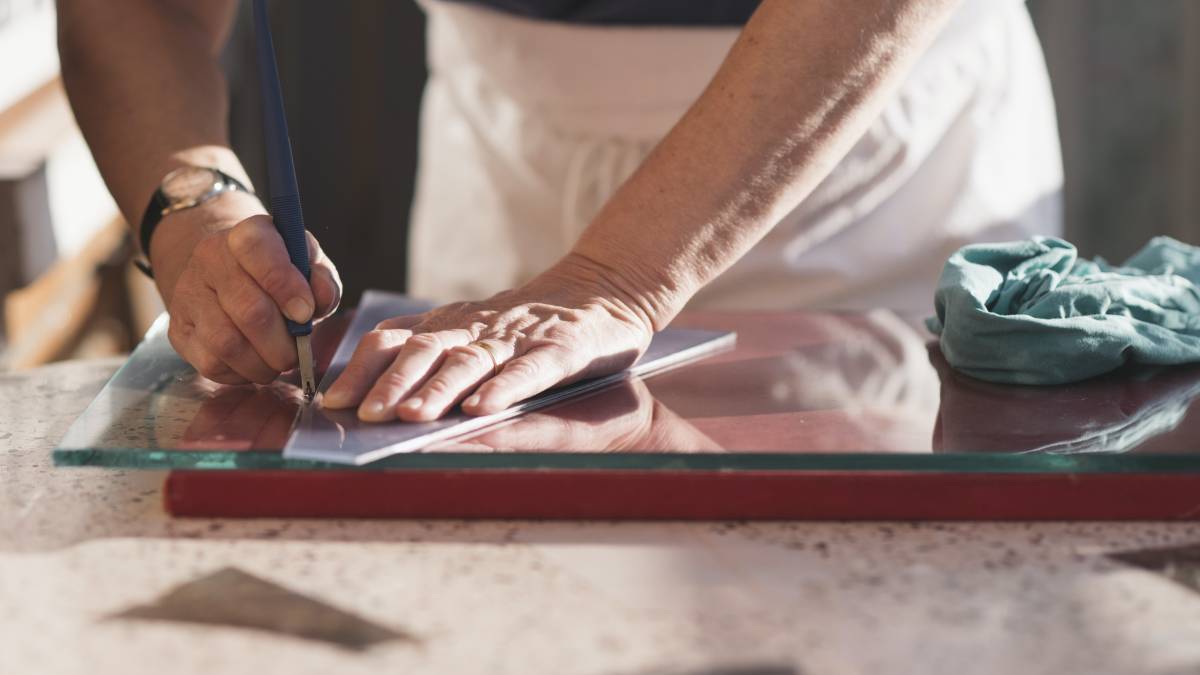 How much does glass cutting cost?
Get a free quote now
Post to find a price. It's free and only takes a minute.
Price guide
£20 - £260
Find glass cutting experts, fast

Post a task with your price in mind, then get offers.

It's free and takes only a minute.

See how it works
Glass is a versatile material. You can use it for functional accessories or home decorations. It provides transparency, connects spaces without walls, and allows natural light to reach as many interior spaces as possible.
You can make glass a unique part of your interior design. For example, you can create a glass table, mirror, shelf, or divider. When cutting glass, you can customise it according to your overall theme. The cost of glass cut to size ranges from from £20 to £260 per square metre.
How much does it cost to get glass cut?
If you want to know the cost of various glass-cutting projects, refer to these tables:
Clear toughened glass
| | |
| --- | --- |
| Thickness | Estimate cost per square metre |
| 4 mm | £20  |
| 6 mm | £35 |
| 8 mm | £49 |
| 10 mm | £61 |
| 12 mm | £83 |
| Cut glass shapes | Additional 20-25% of the cost |
| Straight edge polishing | £5 per linear metre |


Toughened laminated glass
| | |
| --- | --- |
| Thickness | Estimate cost per square metre |
| 9.15 mm | £155  |
| 13.5 mm | £180 |
| 17.5 mm | £200 |
| 21.5 mm | £225 |
| 25.5 mm | £260 |
| Cut glass shapes | Depends on the shape |
| Drilled holes | £5 each hole |
| Straight edge polishing | £10 per linear metre |
Mirror glass
| | |
| --- | --- |
| Thickness | Estimate cost per square metre |
| 4 mm | £33 |
| 6 mm | £47 |
| Cut glass shapes | Depends on the shape |
| Drilled holes | £5 each hole |
| Straight edge polishing | £5 per linear metre |
What affects the cost of custom glass cutting?
Material specifications significantly affect glass-cutting costs. Here are the main factors:
Type
Each type of glass has a recommended use. Before you start your project, you might want to know how much is custom-cut glass. If you're unsure, you can always consult a professional. However, here's an overview to give you an idea:
Annealed glass is suitable for smaller spaces. It doesn't shatter into tiny, dangerous pieces if you drop it. You can use ceramic glass for fireplaces, laboratory equipment, and stoves because it can withstand high temperatures. Like annealed glass, it breaks into big shards and doesn't have sharp edges. The cost starts at £20 per square metre.
If you want to use glass for security purposes, laminated glass might suit your needs, given its impact resistance. It costs around £35 per square metre. You can use custom mirror glass to make small spaces seem more comfortable and breathable. It costs £33 per square metre. 
If you plan to enhance your bathroom experience, ditch your shower curtains. You can build a divider with shower door glass, often 3/8 to 1/2 of an inch. It is similar to tempered glass, which is good for shelves, fireplaces, and tabletops. Expect to pay £180 to £600 if you want a bespoke piece.
Some glass types offer strength and durability. Tempered laminate glass, for example, is ideal for imprinting decorative patterns. Etched glass, another variant, is for privacy and aesthetical purposes. Both types are usually more expensive.
Thickness
Thick glass costs more because cutting it requires much time and effort. The correct thickness depends on the intended product. Standard thickness levels include: 
1/8"
5/32" 
3/16" 
1/4" 
3/8"
1/2"
3/32" is an affordable option if you want to make picture frames. 1/8" is used for doubling the strength of window glass and is consequently more expensive.
Glass with 1/4" to 3/8" thickness is called "clear float" glass. Since it protects furniture, you might often see it on desktops, dressers, nightstands, coffee tables, office tables, and more. 1/2" clear glass might be less accessible. Remember that initial quotations are usually just base prices; they don't include fees for special requests.
Shape
Square or rectangle-cut glass is ideal for simple home improvements. However, shape alterations (round, curved, etc.) can increase glass-cutting costs since they require specialised machines.
Some glass projects might require some knowledge of geometry. For instance, you can customise glass to make it look circular, elliptical, hexagonal, octagonal, pentagonal, triangular, and trapezoidal. Professionals can cut glass into 45-degree angles and polish the edges with sandpaper for a bright finish.
Tint or colour
The right glass colour depends on your needs and preferences. If you have a particular theme, look for a colour wheel or research what tints complement each other. You can choose bronze, clear, dark or light grey, frosted glue chip, mistlite, satin-etched, and Solexia®.
Finish
You can also customise the finish of glass products to enhance their overall quality. Without a proper finish, cut glass might look murky or dull. Possible solutions to this are glass edge polishing and corner dubbing, which are usually free services. You can also choose Easy Clean Coating at £40 per side and RAL Acrylic Back Painting at £50.
Glass-cutting quotes from Taskers
Airtasker has different price quotes for glass cutting. It ranges from £50 to £320 for simple glass projects, depending on your location and project complexity. If you need a precise estimate, talk to a Tasker and share your requirements. Aside from glass cutting, Taskers can help you with mirror cutting and similar tasks.
Ultimately, Airtasker can expedite your glass projects, regardless of their complexity. If you're tired of perusing cost guides online, connect with a reliable Tasker and get an accurate quote in minutes!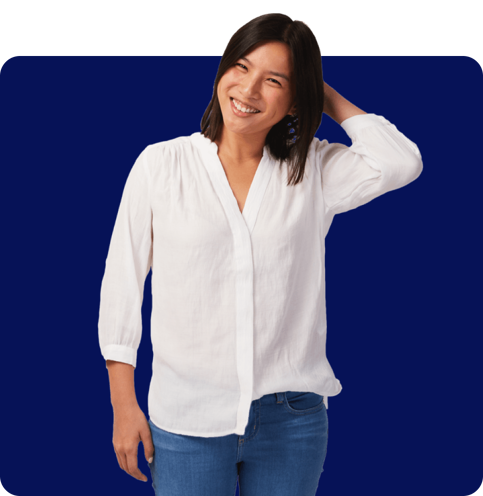 FAQs
For expert advice, consult a glass specialist first. It will depend on your needs, budget, and preferences. For example, if you live in hurricane-prone areas, you can use durable tempered glass.
It will be dangerous for you to cut glass without proper training, appropriate equipment, and learning experiences. It will be difficult and very time consuming, and it may also be a waste of resources. Special tools and machines are used to cut glass without breaking it or causing danger to the one cutting it. We strongly recommend hiring a Tasker instead.
Depending on the company's size or schedule, it will take five to seven business days. But simple tasks take 15 minutes to less than an hour.
Ask a specialist or tradesperson to source the materials for you. Most of the time, they can get wholesale discounts on materials.
Decide where to put your glass piece. What is its primary function? This will help your specialist determine the best glass size and thickness for your project. You can also ask for a detailed price list of materials. It should recommend additional services for improvement, like polishing and finishing. It is also helpful to ask around your locality to get fair and competitive prices.
It's free and takes only a minute.