Home

/

Earn Money Gardening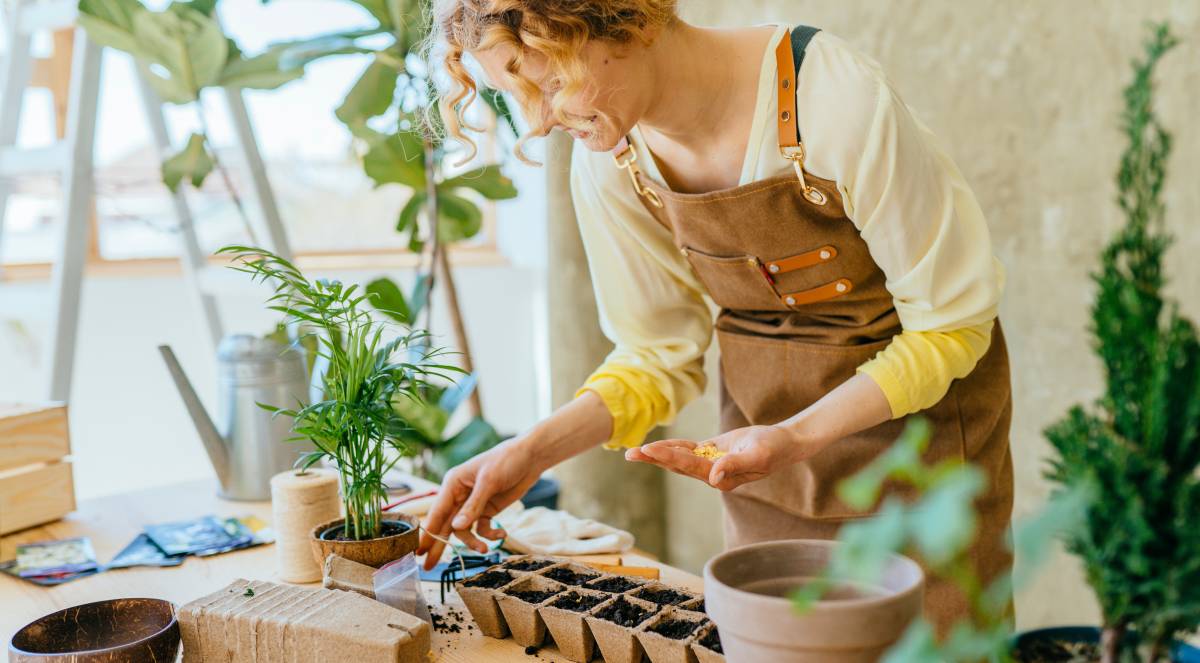 25 ways to make money gardening
Money can grow on trees with the right gardening skills! Here are 25 creative ways to make money from gardening.
Become a Tasker
How to make money gardening? Gardening is an incredibly valuable skill. Whether you're a hobbyist or an expert, gardening provides physical and mental health benefits. Growing your own produce is also rewarding since it helps lessen your carbon footprint.
On top of all these benefits, there are many ways to make money gardening. So if you have green fingers or are willing to pick up the skill, this guide is for you! Here are 25 ways to make money from your garden.
1. Grow and sell plants
You might be growing plants right now to make your garden look lusher. But have you ever considered growing and selling plants as a small business?
Plant businesses continue to thrive as more and more people show interest in taking care of plants. And while there are plenty of plant sellers already, you can still have a share of that profit if you start now.
What can I plant to make money?
If you want to earn from plants, pick species that are fast-growing, low-maintenance, and can propagate easily. Indoor and outdoor plants, as well as shrubs, baby trees, and flowering plants, can be potted up individually for sale.
Some plants you can grow and sell include:
Heartleaf Philodendron
Syngonium
Alocasia
Satin Pothos
Bamboo
Before starting a plant nursery, ask your local business bureau about business requirements and restrictions. Take note that you may need a license to grow certain plants in your location.
How do I start a plant business?
Once you're cleared for business, you can start small. You can sell directly from your garden, participate in weekend markets, or promote your business through word-of-mouth – all while asking for customer feedback to improve your enterprise.
Can I sell plants from my home?
It's possible! You can start an online plant business to reach a wider market. However, since your potential customers will be shopping through a screen, venturing online will require additional steps on your part. These include taking photos of the plants you're selling, building an online shop, handling social media marketing for the business, and shipping sold plants. (You can hire a Tasker to help you out with any of these tasks!)
2. Sell seeds for profit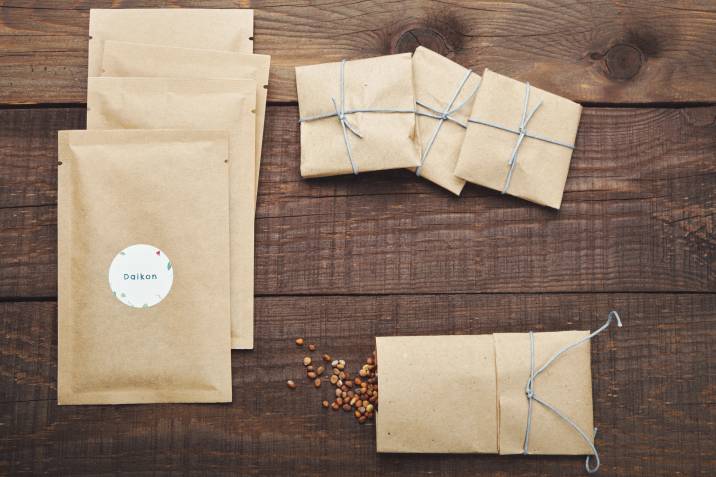 Are you storing your own seeds? Why not sell them in packs of, say, 10-20 pieces? You can make more money by offering rare heirloom seeds or curating 'seed packages' that include essential seeds for a specific theme.
3. Offer gardening services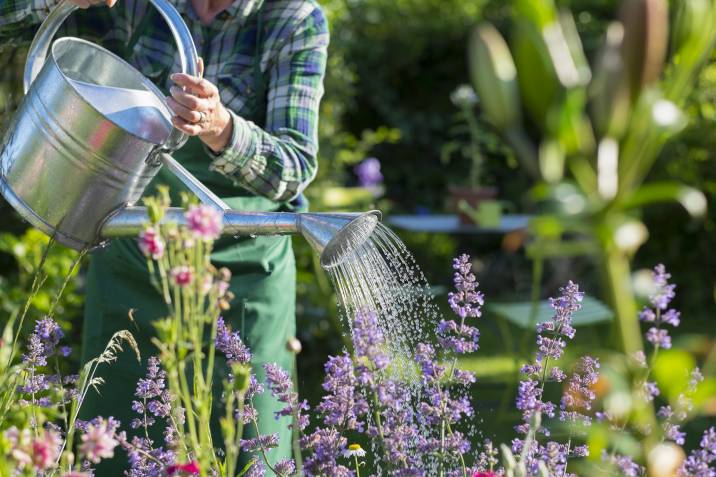 Are you particularly skilled at gardening and want to share your talent with the world? Airtasker can connect specialists like you with clients in need of gardening help, allowing you to monetise skills like:
It's also a good idea to research the most in-demand gardening skills and then try to master a few – they might just be your next profitable side hustle!
4. Sell cut flowers
Fresh cut flowers can make any room appear brighter and more vibrant, which is why households love buying these in bouquets or other arrangements. This is great news for gardeners who want to grow flowers and earn extra cash.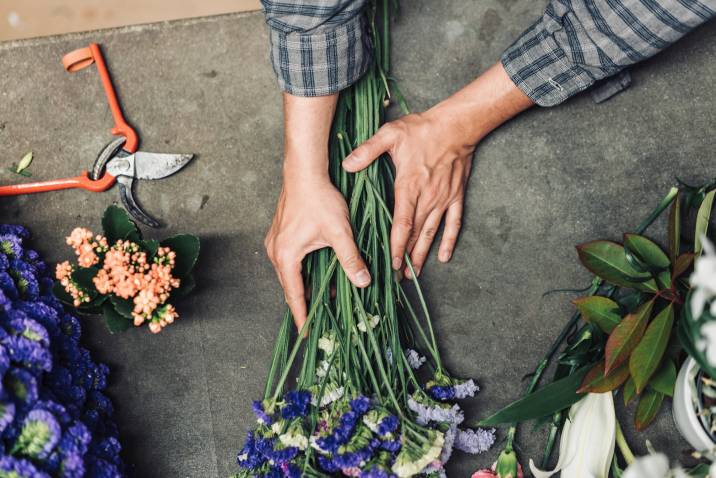 There are several places where you can sell your flowers: farmer's markets, groceries, and restaurants. But you can also sell them straight from your garden – just remember to check  business guidelines set by the authorities before proceeding.
5. Sell organic produce
Growing your own food is one of the keystones of a sustainable lifestyle. And for those who can grow fruits and vegetables, selling them is another way to make money from gardening.
While planting and selling tomatoes is fine, competition will be tough if you sell produce widely available in your area. Start by observing and taking note of what's not being sold in your local stores. From there, you'll get an idea of what unique produce you can offer to the community.
6. Grow and sell herbs
What's great about growing herbs is that most of them are cut-and-come-again plants. This means that after harvesting, herbs will naturally grow again 'till your next harvest. To get started, decide whether you want to offer fresh or dried edible herbs, medicinal herbs, or uncommon herbs.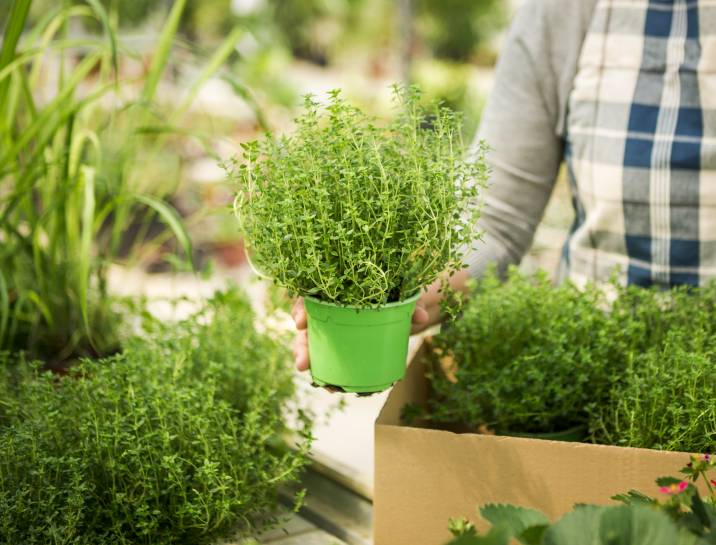 Some herbs you can grow include:
Thyme, rosemary, and sage for cooking
Ginseng and chamomile for medicinal purposes, and
Vietnamese coriander for the uncommon variety
7. Offer lawn care services
Sometimes, homeowners get too busy to take care of their own lawns. This is where gardening specialists like you come in.
You can provide lawn care services, such as:
8. Rent out your garden for parties and events
If you have a fabulous garden space, why not share it for some side income? Consider renting out your yard for children's parties, club meetings, weddings, or other formal events. While you're at it, you can also serve food and beverages made out of your own organic produce for a real farm-to-table experience.
9. Open your garden as a coworking space
This unique idea is great for those who own a fairly spacious garden. Since more and more people are becoming digital nomads, coworking spaces continue to rise in popularity. You can ride on this wave by offering comfortable work areas in your beautiful, quiet garden.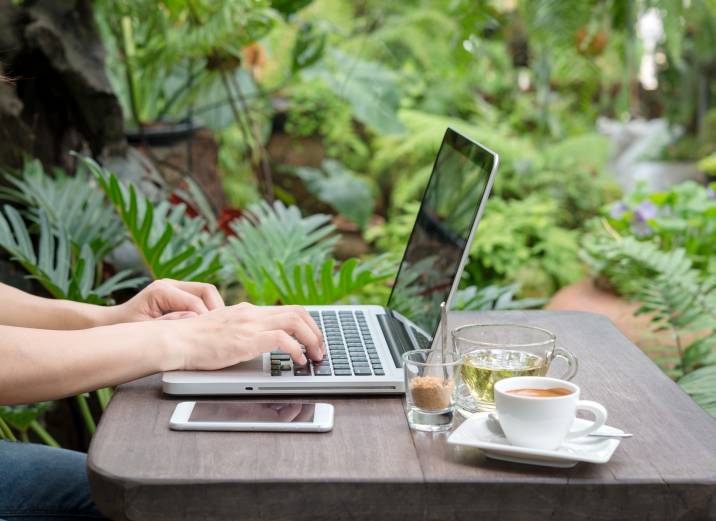 This suggestion will take more effort than just placing chairs and tables around your garden. Of course, you have to factor in electrical wiring, lighting, and rainproofing the space. And since you're practically opening your garden or yard to strangers, you'll have to heighten your home's security.
Decide on whether you'll charge by the hour or if you'll offer whole-day rates. You can even sell coffee and pastries to your customers while they work. 
10. Start a gardening blog
Those gifted in gardening and writing should consider keeping a gardening blog. Once you've gained a large online following, you can take on brand partnerships or place ads in your website. Building a blog may take time, but you might as well if you're a natural writer who loves to share your knowledge! No matter how it goes, you'll have documented your gardening journey in a beautiful blog.
11. Hold gardening workshops for children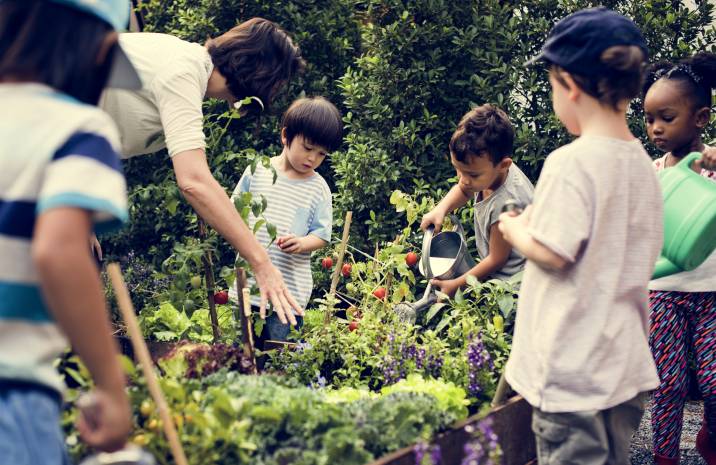 If you're eager to teach and impart your knowledge to the next generation, you can offer gardening classes for kids. Design a simple curriculum paired with a couple of hands-on activities and games so kids can learn the fundamentals of gardening in a fun way.
12. Teach online gardening classes for adults
The only difference between this idea and the previous one is that you can tap online platforms for your adult gardening class. Alternatively, you can start a gardening vlog, build a following, and earn some income from ads.
13. Offer landscaping services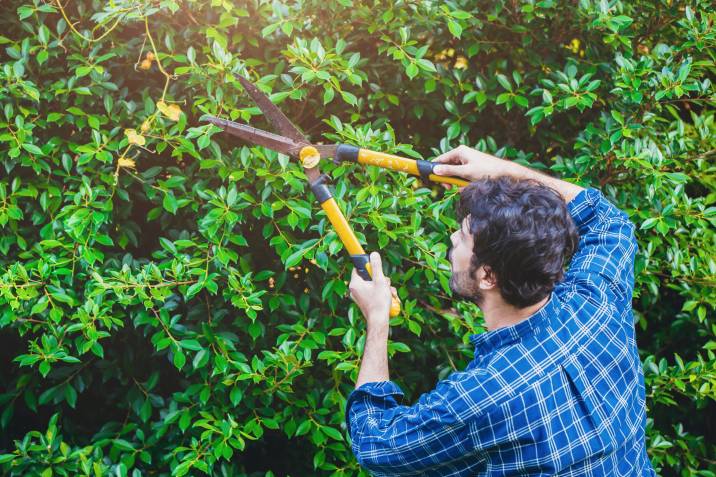 There's always a household out there in need of a landscape specialist. Maybe you have the necessary skills to help out, but it won't be easy to find clients when you're only starting out.
You can more easily find landscaping clients near you on Airtasker. Landscaping tasks you can explore include:
More ideas on how to make money from gardening
14. Rent out your garden as allotments for aspiring gardeners who don't have their own space.
15. Take pictures or videos of your garden and sell them as stock media online.
16. Rent out your garden for photoshoots.
17. Make and sell homemade jams, smoothies, and jellies from your produce.
18. Craft fragrant candles and soaps using dried herbs and flowers from your yard.
19. Create and sell customised resin jewellery using dried flowers.
20. Transform your garden into a 'you-pick' garden where customers can pick fruits themselves.
21. Offer informative garden tours for school trips and tourists.
22. Offer to water your busy neighbours' plants.
23. Write gardening tips and contribute content to gardening websites.
24. Upcycle gardening tools and accessories, such as hand-painted planters and vases, and sell them online.
25. Design gardening journals, checklists, or planners to sell online.
Start earning money while doing what you love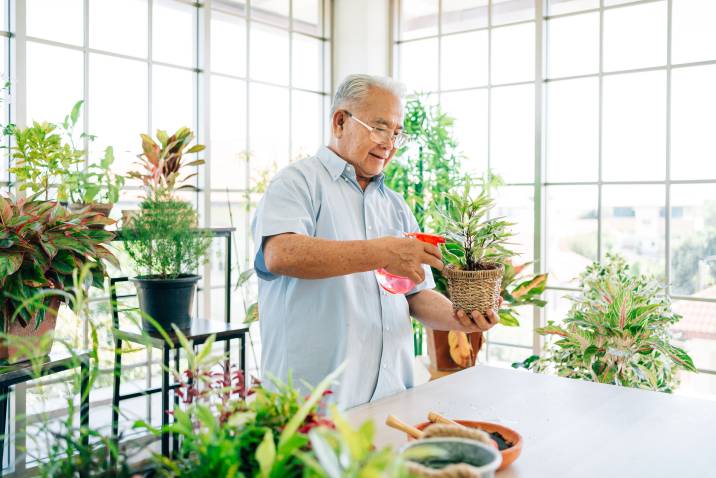 These are only a few out of the hundreds of ways to make money gardening. We hope this list has given you a great business idea or two that you can try out.
Once you've pinpointed your key gardening skills and interests, you can find many gardening tasks on Airtasker. Become a Tasker now to start making money from your garden. In no time, your hobby can bloom into a profitable gardening business.