Home

/

Pants Alterations Cost Guide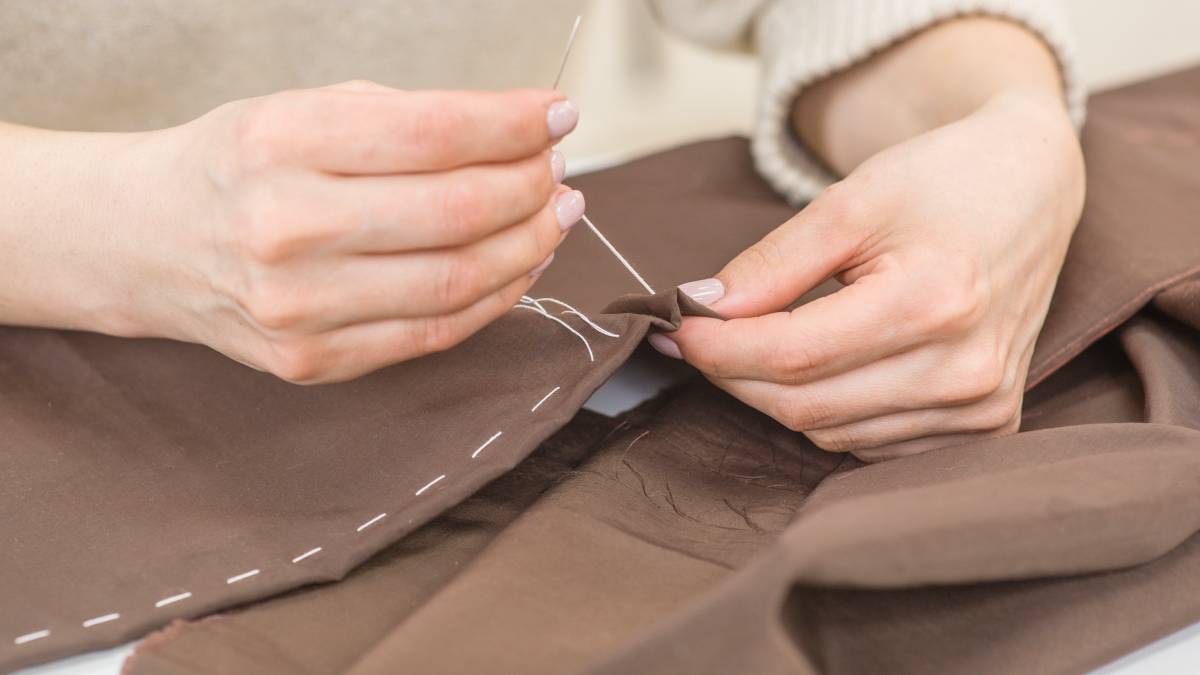 How much does it cost to tailor pants?
Get a free quote now
Post to find a price. It's free and only takes a minute.
Price guide
$10 - $50
Find trouser alteration services, fast

Post a task with your price in mind, then get offers.

It's free and takes only a minute.

See how it works
Have you ever had to buy a pair of pants even though they didn't fit you? It might have been the last available pair you've been eyeing. Or do you have old pants that need adjustments? Despite all the different fashion trends today, a pair of pants is still the most comfortable to wear, especially in corporate or formal settings. 
If your pants need to be lengthened or shortened for improved comfort and style, you can request pants alterations. How much do alterations cost for pants? We've compiled a range of prices to help you prepare a budget for the service.
Pants alteration price list
| | |
| --- | --- |
| Service | Price guide |
| Shorten | $10 to $20 |
| Lengthen | $20 to $30 |
| Re-hem | Around $18 |
| Taper | $10 to $50 |
| Waist in/out | $10 to $45 |
| New pockets | Around $15  |
| Remove pockets | Around $10 |
| New zipper | $15 to $25 |
| Fit new hook and bar | Around $10 |
| Buttons for suspenders | $5 to $10 |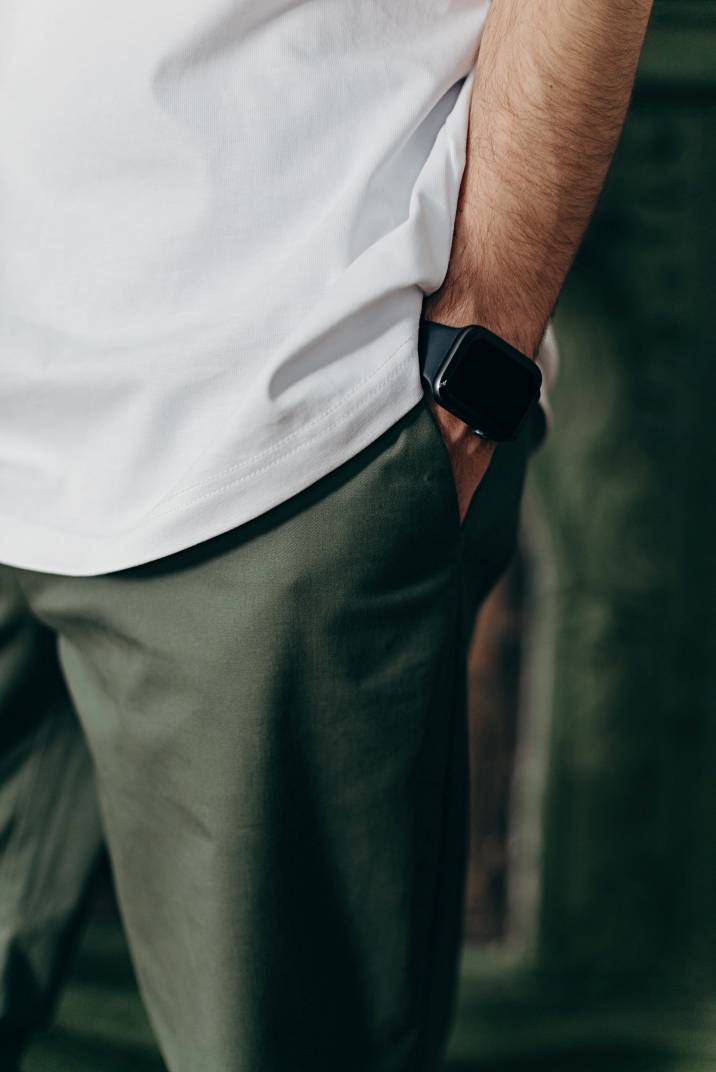 What alterations can you request for pants?
Pants alteration prices depend on task difficulty. Some simple fixes can quickly be done by a professional. However, they might ask for an additional fee when the work is more challenging. These alterations are grouped into three categories: easy, intermediate, and hard. 


Easy
Easy alterations are usually the kind of fixes you expect to have when you buy a pair of pants since one size rarely fits all. Here is a list of simple pants alterations:
Tripping due to the length of your pants can be pretty embarrassing. To save you from such awkward situations, you can have your pants shortened, It's usually affordable, as this is the most common kind of fix. You might spend $14 to $25.
If you feel like you've gained or lost weight, your tailor can adjust your pants for you. Just make sure to discuss the most comfortable size for you. The cost of pants waistband alterations is $15 to $35.
A roomy or tight crotch area can make you feel uncomfortable when wearing your pants. You can talk to your tailor so that they can work on the easiest way to adjust it. The cost of pants inseam alterations is $15.
If you want to push for a slimmer look, you can have your pants tapered. This will make your pants tighter in the thigh area, giving them a skinnier fit. How much does it cost to taper pants? A good tailor can provide this alteration for around $30 to $45.
Avoid major boo-boos by using clip-on braces! Ask your tailor to put suspender buttons on your pants so that you can don a slender look by highlighting the length of your torso. If you already have a pair of suspenders, bring them to your fitting appointment so that your tailor will know exactly where to place them. Having suspenders added to your pants can cost $3 to $5.
This is considered more of a repair than an alteration, but you might need it once in a while. Since zippers are always moved, there is always a tendency for them to fail. You may spend around $25 on this fix. 


Intermediate
Intermediate alterations are a bit more complicated but still very doable by tailors. 
This type of alteration is usually done in a tailor's store. The crease should vertically line up at the center of your leg. A good tailor can fix this for you to correctly line up your pants' creases.
You can ask your tailor to add another belt loop to your pants, provided there is enough material to do so. However, they might recommend adding suspenders instead.


Hard
Hard alterations are expensive because they require more effort and attention to detail. Most of these alterations are also considered repairs.
'90s pants are usually pleated, so if you have a pair with a sentimental value and badly want to use it, you can ask your tailor to remove its pleats. However, prepare a hefty budget for this difficult job. Pleat removal is only recommended for pants of high value. 
If you've lost a few pounds and need to alter your pants down to more than one size, reducing might mean cutting or reducing a chunk of cloth. To shorten pants, the price is a bit lower, as the tailor only needs to alter the bottom of the pants. However, it will most likely need a re-cut of the entire material.

Things to remember when having your pants altered
Are you unsure sure how pants should fit? Here's a list of things to look out for when bringing your pants to a tailor for alterations: 
The waistband should not be too tight or loose; it should sit around the high hip bone. At least one finger must fit in the waist area.
A saggy or tight bottom area is a no-no. Make sure your pants fit well without making you feel like there's too much cloth or something is about to get ripped.
Knowing your body type can help you choose a pants style. If you're on the slimmer side, ask your tailor to taper the area near your calves. Otherwise, request a straight cut down to the bottom, like how you might alter your jeans.
A slight break (or quarter break) in the hem and cuff is recommended for a better look.
Pair your pants with a good top and jacket. You can also have your top adjusted and jacket altered so that they complement your pants.
Post a task for pants alteration
When looking for a good tailor for altering your pants, choose someone with skilled hands and a good eye for detail. Each tailor has different expertise, so specify what you want to be altered. However, give them ample time so that they can provide you with quality services.
Our platform makes it easy to find tailors in your area. Once you post a task on our platform, you can look forward to wearing well-fitting pants.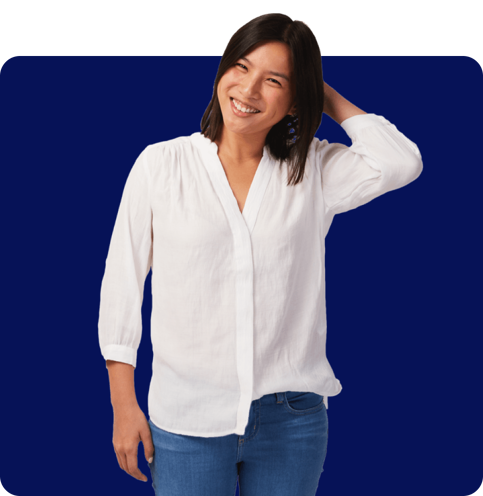 FAQs
It depends on the difficulty of the alterations you want. Easy alterations can be done in a day or two, while the more difficult ones might require more than a week.
Considering the dynamic nature of fashion, pants can be worn well by both men and women. Basically, you can schedule fittings or alterations for pants without worrying about gender stereotypes or connotations.
It's free and takes only a minute.