Home

/

Hot Tub Maintenance Cost Guide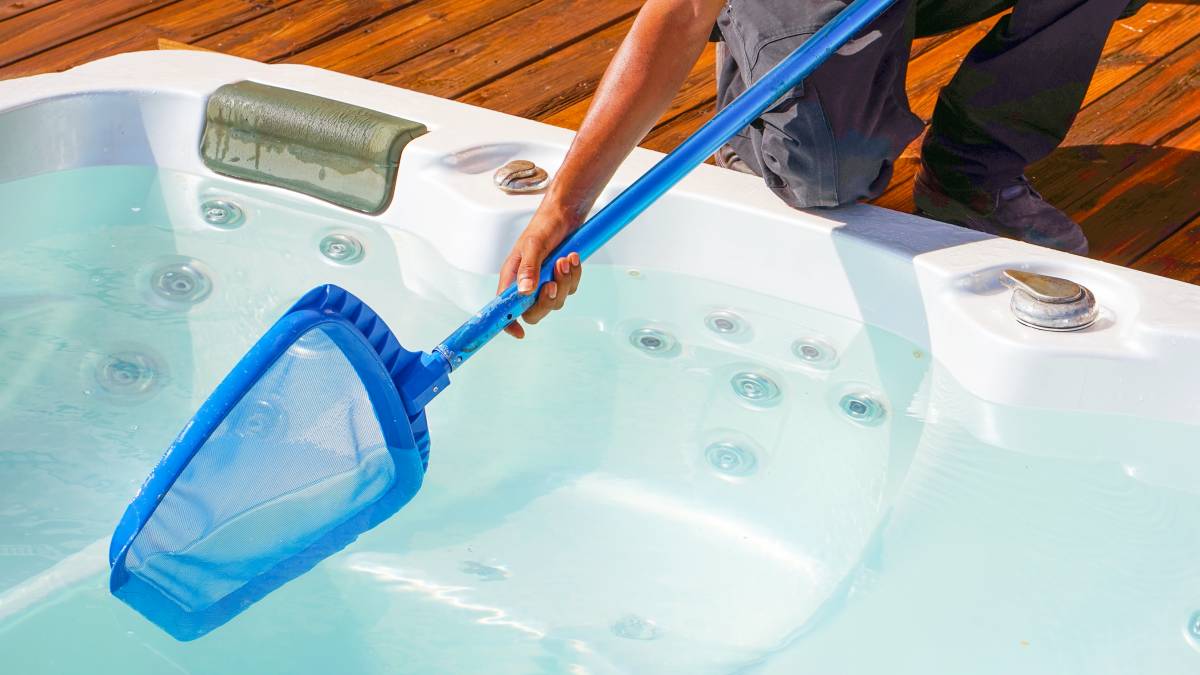 How much does hot tub maintenance cost?
Get a free quote now
Post to find a price. It's free and only takes a minute.
Price guide
$25 - $40
Find hot tub maintenance services, fast

Post a task with your price in mind, then get offers.

It's free and takes only a minute.

See how it works
Imagine this. It is the end of a gruelling week, and you want to experience a little getaway post-work week without having to leave the house. If you have been eyeing your hot tub, it is time to get in and enjoy. Three words can get you right in: bubbles, warm water, and alone time. What else could you ask for? 
But like your other assets at home, you need to maintain its upkeep to constantly have it running at maximum quality. So how much does it cost to maintain a hot tub? Depending on the hot tub you have, the average maintenance cost is $100 to $200. Take note that this cost only covers the annual fee. You still have to factor in a lot of variances that could affect the overall bill. To get a sense of how much hot tub maintenance costs are in your area, we have compiled an easy-to-refer price guide.
What are the tell tale signs your hot tub needs service or repair?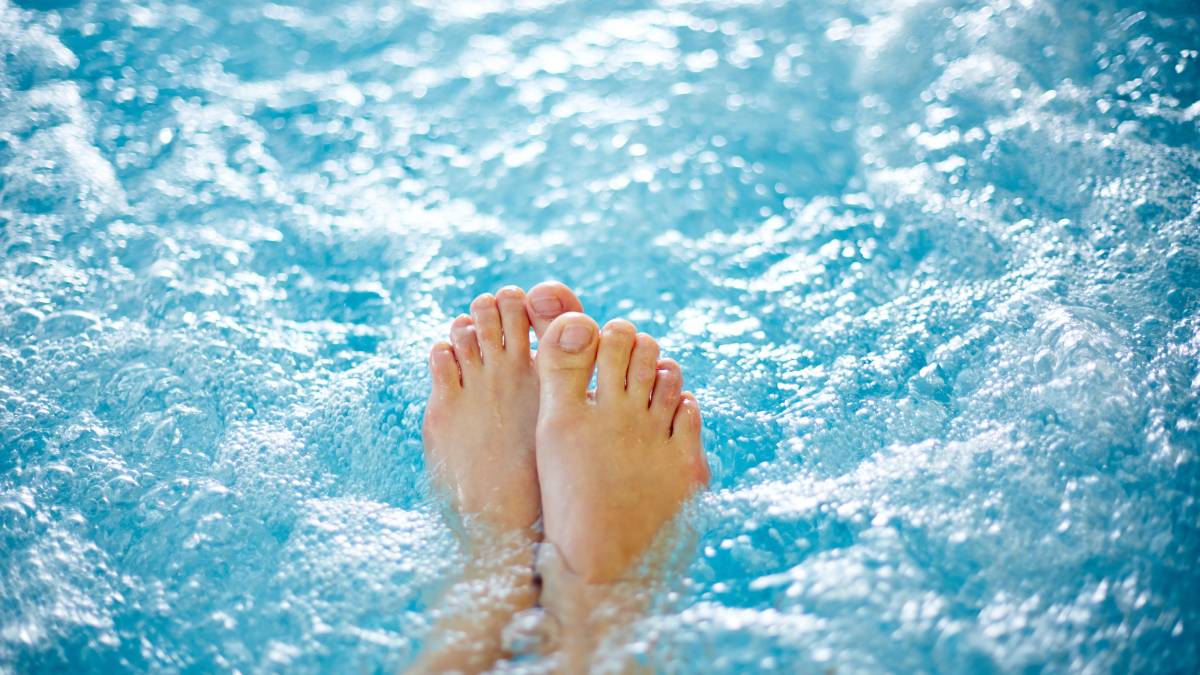 A critical part of hot tub cost and maintenance is regular service or repair. You have to ensure that you factor this into your budget somehow. But do not fret -- your expenses could range from something as minor as unclean water to something major like your control panel malfunctioning. To keep your repair costs in check, here are the most common telltale signs you need to put your hot tub up for service. 
Weakened jet pressure
The jets in your hot tub are essential. How essential? They are what separate your hot tub from becoming just a regular bathtub. Their primary responsibility is to create relaxing, pressurized water bubbling through to whisk you away to a spa without the need to go to one. But your jet pressures can lower, especially if the filters and the motors that power them become filthy and weak. 
When this happens, you can speak with a hot tub cleaner to clean up the filters or have someone come over to replace your motors.
Slimy water
Just like a pool, the water you should be swimming or wading in should be clean. Your hot tub should have an ideal amount of chlorine to keep dust and debris out of the water (and off any part of your body while you are in it!). Experts recommend that the chlorine levels in your bathtub should be 1.5 to 3 ppm. 
Thankfully, your chlorine levels are regulated by your filters. But dirty filters lead to unclean water, so make sure to clean filters regularly. The recommended cleaning time frame is once every two weeks. If you do not clean your water, you will be exposed to respiratory problems, nausea, and swimmer's ear. So instead of spending on a huge hospital bill, talk with your specialist to have your filters cleaned. 
Irregularities in temperature
Unless your guests tweaked the temperature controls, your tub temperatures should not change. However, if you feel like your tub is getting colder or hotter than what has been placed, there may be something wrong with the controls. Experts share that the maximum heat in a hot tub is 40 degrees. Anything beyond that will result in heatstroke.
For pool maintenance, you can find trusted local pool maintenance services near you.
Foamy water
Because lotion, body oils, and other fluids get in the way of what has been regulated, the water could become foamy. Should this arise, the hot tub has to be drained and refilled to remove the foam and get the clean water back in.
Leaks
Probably one of the most obvious ones, having leaks in your bathtub is less than okay. Pressurized pipes or a malfunctioning pump usually causes such. Should either be the cause, it is time to address them immediately. Leaks in a hot tub can affect the overall quality of the water and even cause electrical haywire at some point. 
Annual hot tub maintenance cost factors
When talking about the hot tub costs, it is essential to note several of them. The purchase of a hot tub is already costly at best. Average prices of one could range from as low as $5,000 to as high as $8,000.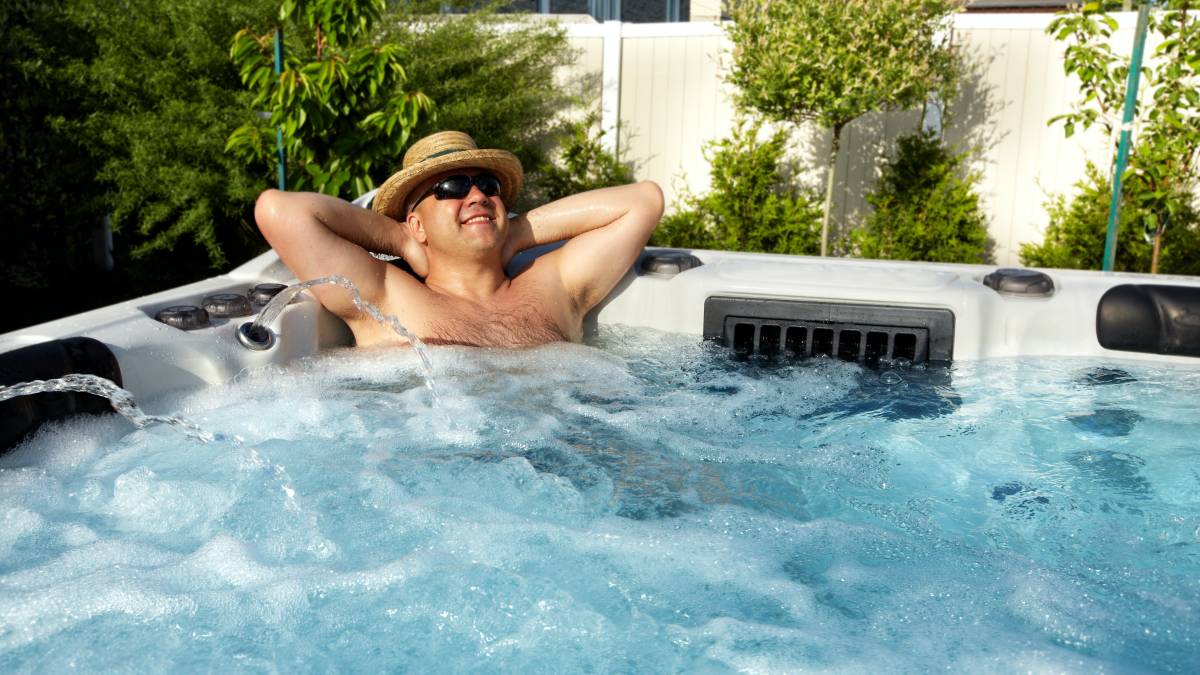 The care and keeping of a hot tub also come with its own set of bills. Though most of them may be seasonally or occasionally done, there are three main ones you have to include in your budget annually. 
Yearly service. To maintain its functionality every time, you have to have your hot tub undergo maintenance services. Note that this charge is explicitly the average pay for labor on your tub. On top of that, it is essential to note that hot tub maintenance costs per year are separate expenses. Water care, heating, and electricity are not included in this portion.
Water maintenance. Your hot tub does not run on regular water. Like a pool, it contains an amount of chlorine and other chemicals to keep it free of debris, dust, and dirt. As mentioned previously, water could become slimy or unclean because of the decrease in any of these. What do you do? You have to call the water maintenance specialist to help you out with this. The usual process during water maintenance is for them to do a check, then assess what needs to be done, whether that be cleaning or replacing the filter, refilling the tub with new water, or balancing the level of chlorine and chemicals in the water. 
Heating. Experts recommend that bathers only stay in the tub for 15 to 30 minutes at most. Due to the heated water temperature, lasting longer than the advised period could result in dehydration or heat stroke. So, what if it gets hotter, but you haven't been in there for more than 10 minutes?
There may be a concern with the heating, and it must be addressed right away. The maximum temperature your hot tub can have is only 40C. If it goes beyond that, you could be suffering the same fate as if you stayed beyond.
Hot tub maintenance price list
Below is a breakdown of the types of hot tub maintenance services and their costs:
| | |
| --- | --- |
| Type of cost | Price |
| Yearly service | $25 - $40 |
| Water maintenance | $20 - $36 |
| Heating | $100 - $150 |
How can you save on hot tub maintenance service costs?
Do not fret if you feel hesitant about breaking the bank for your hot tub. There are ways to temper your hot tub expenses. Here are three of them now:
Cover your hot tub. The temperature of your water is sensitive, especially if it is not in use. If you have not invested in a hot tub cover, it is time you should. Covering or shielding your hot tub can ensure that the heat will remain unaffected despite the temperature change. This will also help avoid debris getting in, especially if you placed your hot tub near a windy area.
Close your pressure jets. The pressure jets in your hot tub account for a big chunk of energy consumption due to their way of pressurising the water. If they are not in use, close them. Forgetting to close them not only results in a high electricity bill but will also contribute to a decrease in temperature. 
Regulate pH levels. The ideal pH level your hot tub should have is between 7.2 to 7.8. This means that your chlorine and chemicals are at their most effective in ensuring the cleanliness of your water spa. Ensure not to also bring it down to below 7.2, as it may cause the water to be acidic. On the flip side, if your pH level rises, the alkaline level may also affect the tub's functions. A quick remedy for high alkaline levels is to place a tablespoon of baking soda per 100 gallons.

Post a task on Airtasker today to find nearby hot tub maintenance specialists. Relax, feel refreshed and maximize your hot tub with the help of nearby Taskers!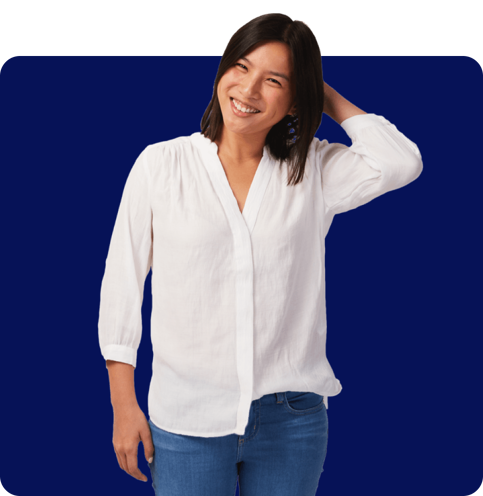 FAQs
Ironically, yes! Turning your hot tub off makes your hot water cold. This means that every time you would have to use it, you have to heat it, and it could make a dent in your water and electricity bill.
The rule of thumb here is that the temperature should be at least 5 degrees lower than the temperature when not at rest. For example, if your tub's temperature in use is at 35 degrees, your tub at rest should at least be at 30 degrees.
Unless you're dealing with murky or unclean water, the recommended timeframe for a water change is every two to three months. This helps pH levels regulate and will keep the chlorine balance at maximum quality.
Depending on how you take care of your hot tub, the average lifespan ranges from 5 to 20 years. But keep in mind that this said lifespan could change depending on how good the quality is of the hot tub too.
Ensure that the space for cleaning is ample for your specialist to move around. You can speak with your specialist on anything you can prepare at home, like cleaning materials, buckets of water, and the like. If any spare parts need to be purchased, you should already have that. This is to save time buying it outside on the procedure.
It's free and takes only a minute.