Home

/

Hair Extensions Cost Guide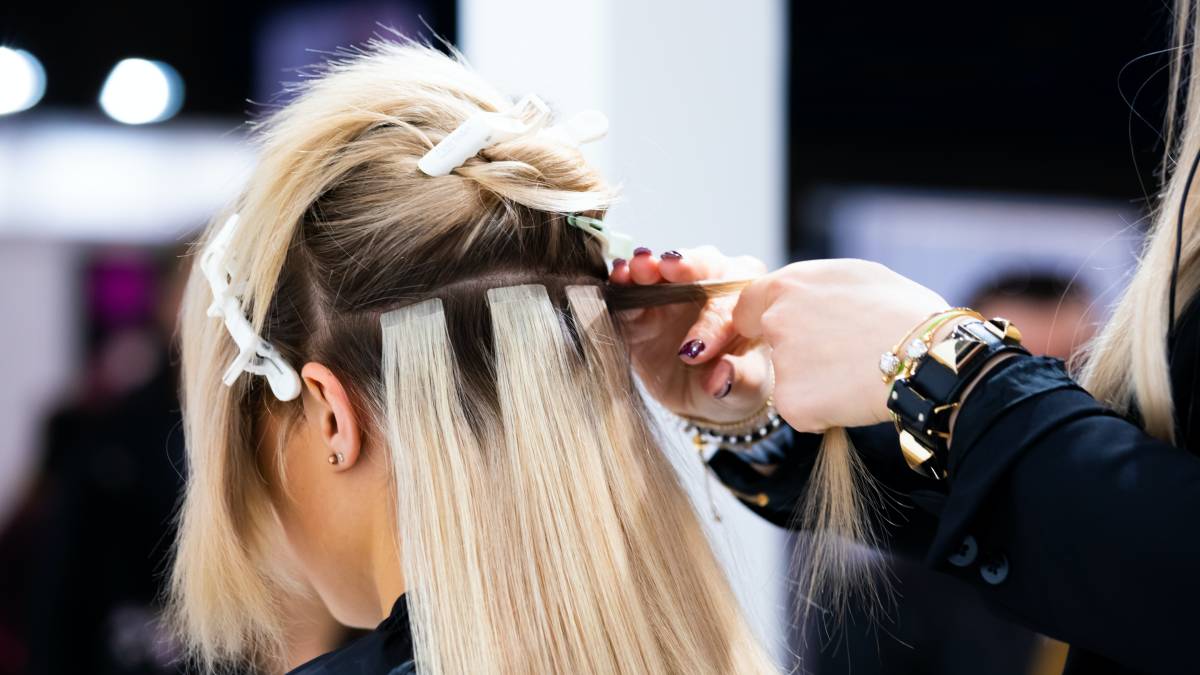 How much do hair extensions cost?
Get a free quote now
Post to find a price. It's free and only takes a minute.
Price guide
$120 - $2,500
Find hair extensions specialists, fast

Post a task with your price in mind, then get offers.

It's free and takes only a minute.

See how it works
Everyone wants long, luscious locks, but getting there can take years. Luckily, hair extensions exist to help you get there without putting in the years. 
The average cost of hair extensions can go from $200 to $600. This will be based on several factors. For example,  permanent hair extensions cost more than tape-in or clip-in hair extension cost. 
Hair extensions can be a splurge, but It can be worth it if you weigh the essential considerations that factor into how much hair extensions cost. This cost guide will help you through that process. 
Hair extensions price list 
There are different types of hair extensions. This table not only gives you an estimation of how much it costs. 
| | |
| --- | --- |
| Types of hair extensions | Average cost |
| Clip-in extensions | $120 to $200 |
| Tape-in extensions | $170 to $200 |
| Weave extensions | $200+ |
| Fusion hair extensions | $200 to $1,000 |
| Micro-bead extensions | $600 to $2,500 |

Factors affecting the cost of hair extensions
Type of extension
Clip-in extensions: This type is best for medium-density hair. Clip-in extensions come in strands of various lengths that are sewn in. They're low-maintenance and can be styled and dyed in many ways. Clip-in extensions costs range from $120 to $200. 
Tape-in extensions: An easy extension to take out and wash, tape-in extensions are pre-taped and glued on either side of your own hair. It's perfect for those with fine or thin hair. As for the price, tape-in extensions can cost up to $400.
Weave extensions: Weave extensions are best for those with curly and thick hair, as these are braided into your natural hair. It's a more permanent type of extension since there's no danger of falling off. You can get weave extensions for around $200. 
Fusion hair extensions: These extensions are combined with the hair using adhesives. Fusion hair extensions cost about $200 to $1,000 and require little maintenance, as you can treat it as real hair. 
Micro-bead extensions: Micro-bead extensions and nano-ring extensions are attached to the hair using rings. It works like a headband that you weave and blends into your hair. Micro extensions are normally priced at $600 to $2,500. 
Location
Hair extension prices will vary depending on where you are in the US. Here's a breakdown of the different costs in some cities for hair extensions:
| | |
| --- | --- |
| City | Average cost |
| New York | $500 |
| Washington | $400 |
| Dallas | $600 |
| Los Angeles | $500 |
| Las Vegas | $400 |
Hair type
As you can see in the list above, there are types of hair extensions ideal for different types of hair. If you have fine hair, getting extensions may be less expensive than if you have curly or coarse hair, also considering the type of extensions and length you'll get. 
Type of hair used
The kind of hair used in the extensions will also greatly impact the total price. Human hair extensions are costs higher than synthetic ones. The quality of human and synthetic hair extensions will also dictate the price. 
Where you're getting the extensions
Getting extensions at a salon versus at home can provide a considerable price difference. Salon prices are typically higher than getting a hairstylist to do your hair and put hair extensions in the comfort of your own home. 
Length of hair
The length of the hair also has a major effect on the cost of hair extensions, whether human or synthetic hair. Longer strands will generally cost more than shorter extensions. Hair color is also a factor here. Darker colors generally cost less than lighter hair colors.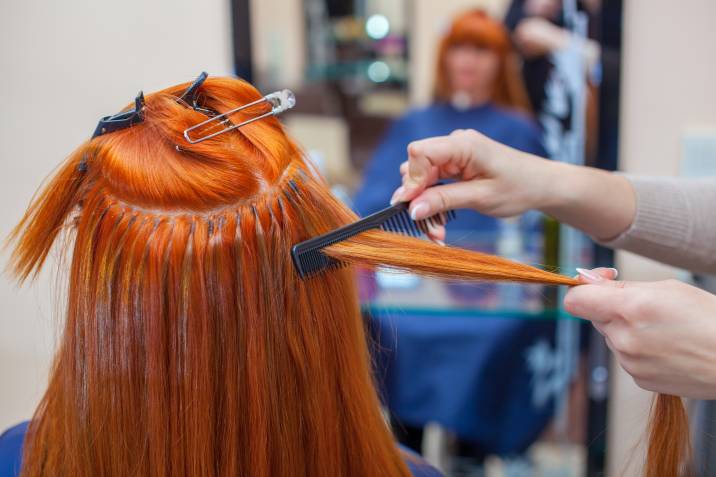 How to save money on hair extensions
Getting hair extensions can be pretty expensive, but if you plan it properly and follow these tips, you can save on overall costs.
Set a practical budget you can strictly follow
You can get your hair trimmed to reduce the length of your hair and the extensions you'll need
Get a pro to do your extensions for you instead of going to the salon
Ask your trusted hairdresser about the proper way to wash your hair extensions 
Use hair products with mild ingredients 
Use the right type of brush for your hair type
If you're wondering how much it costs to remove hair extensions, you can talk to your specialist about it, as various extension types have their own proper removal process and are priced differently. 
Post a task to get hair extensions
Getting hair extensions is not cheap. So it's best to find a hair extensions specialist to help you choose the right type for your hair and fit it comfortably on your locks. 
Save unnecessary stress when looking for a professional by posting a task on our platform. It's great to be as detailed as possible in your post. You can include your budget, hair type, color, and length. The more details you add, the better. After that, all you need to do is wait for Taskers to reach out and provide you with quotes.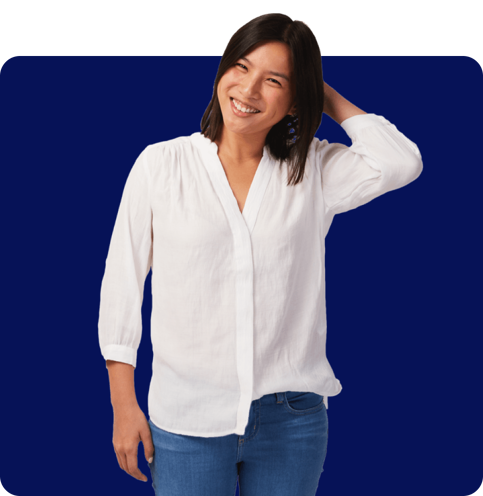 FAQs
Hair extensions, when expertly put, can last for about six months. If you're using human hair for extensions, this can last for about a year. Of course, this will depend on how you take care of your extensions. After some time, they will become worn and won't be as tangle-free and soft as they once were.
It will depend on the type of hair used in the hair extensions. You can wash synthetic hair weekly using cold water and a small amount of shampoo. Hair extensions made with human hair can be washed as normal hair. However, frequent washing and heating of hair extensions can significantly affect their longevity. 
Start with shampooing your hair with a clarifying shampoo. If possible, skip the conditioner. When drying, try detangling all the knots and tangles in your hair. It's also best to dry your hair so the hairstylist can start with a clean palette. 
It's free and takes only a minute.