Home

/

Furniture Repair Cost Guide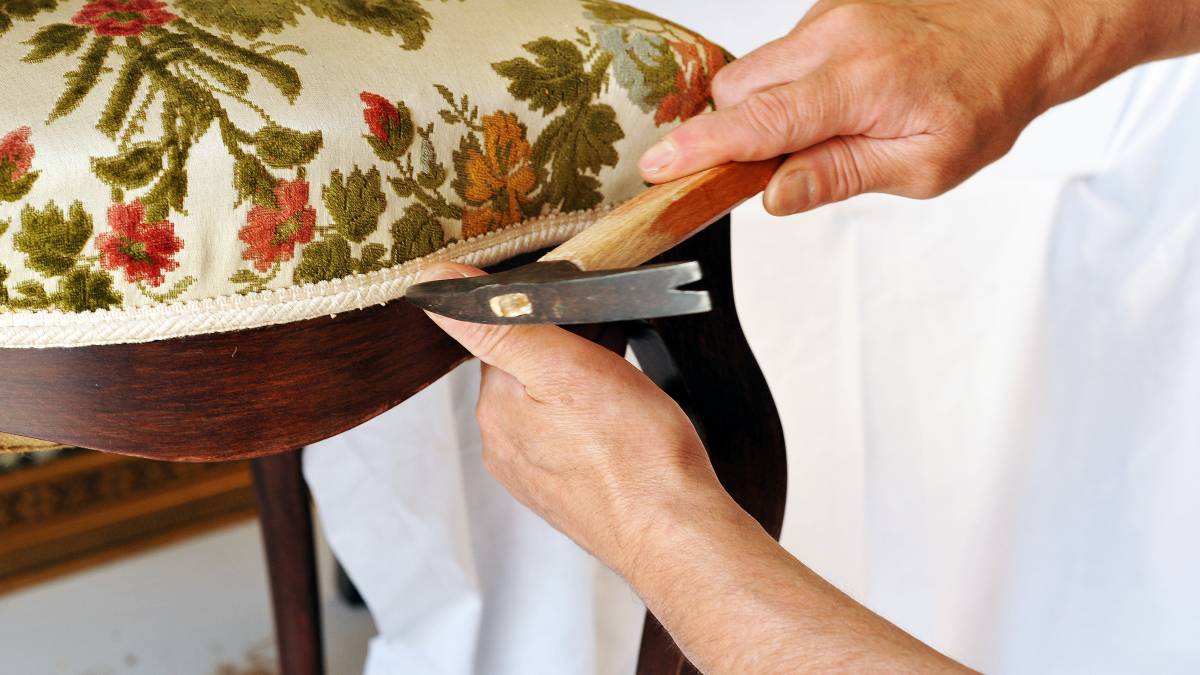 How much does furniture repair cost?
Get a free quote now
Post to find a price. It's free and only takes a minute.
Price guide
$107 - $260
Find furniture repair experts, fast

Post a task with your price in mind, then get offers.

It's free and takes only a minute.

See how it works
Unlike appliances and electric items, furniture can easily be repaired or restored. So if you have broken furniture at home, you don't have to throw it away! Maybe it's time to replace an item's broken parts, reupholster its torn fabric, and refinish its surfaces for a new look. After this, you can enjoy using the furniture piece again.
How much does it cost to repair furniture? It ranges from $107 to $260. To know the specifics on furniture repair prices in the US, read on.
Furniture repair price list
Kindly note that the prices below are ballpark figures and will vary from one tradesperson to another.
Wood furniture repair costs
| | | |
| --- | --- | --- |
| Service | Unit | Repair cost |
| Broken chair or table leg | Per hour | $25 to $30 |
| Gluing small splits | Per material | $5 for a wood putty |
| Refinishing  | Large dining table | $1200 to $3200 |
| Refinishing | Kitchen chairs | $225 to $375 |
| Refinishing | End tables | $250 to $350 |
| Refinishing | Rocking chairs  | $300 to $500 |
| Cabinet door replacements | Per item  | $268 to $390 |
| Cabinet refacing | Whole project | $4500 to $9100 |
| Labor costs | Per hour | $25 to $30 |
Common sofa repair costs
| | | |
| --- | --- | --- |
| Service | Unit | Repair cost |
| Full spring replacement | Recliner | $200 to $350 |
| Full spring replacement | 3-seater sofa | $40 to $50 |
| Broken leg | Common sofa | $25 to $30 per hour |
Leather furniture repair costs
| | | |
| --- | --- | --- |
| For reupholstery | Unit | Repair cost |
| Sofa fabric | Per yard | $25 to $50 |
| Standard sofa | Per item | $375 to $750 |
| Recliner fabric | Per yard | $40 to $55 |
| Recliner sofa | Per item | Up to $1500 depending on the fabric |
What factors affect the cost of furniture repair?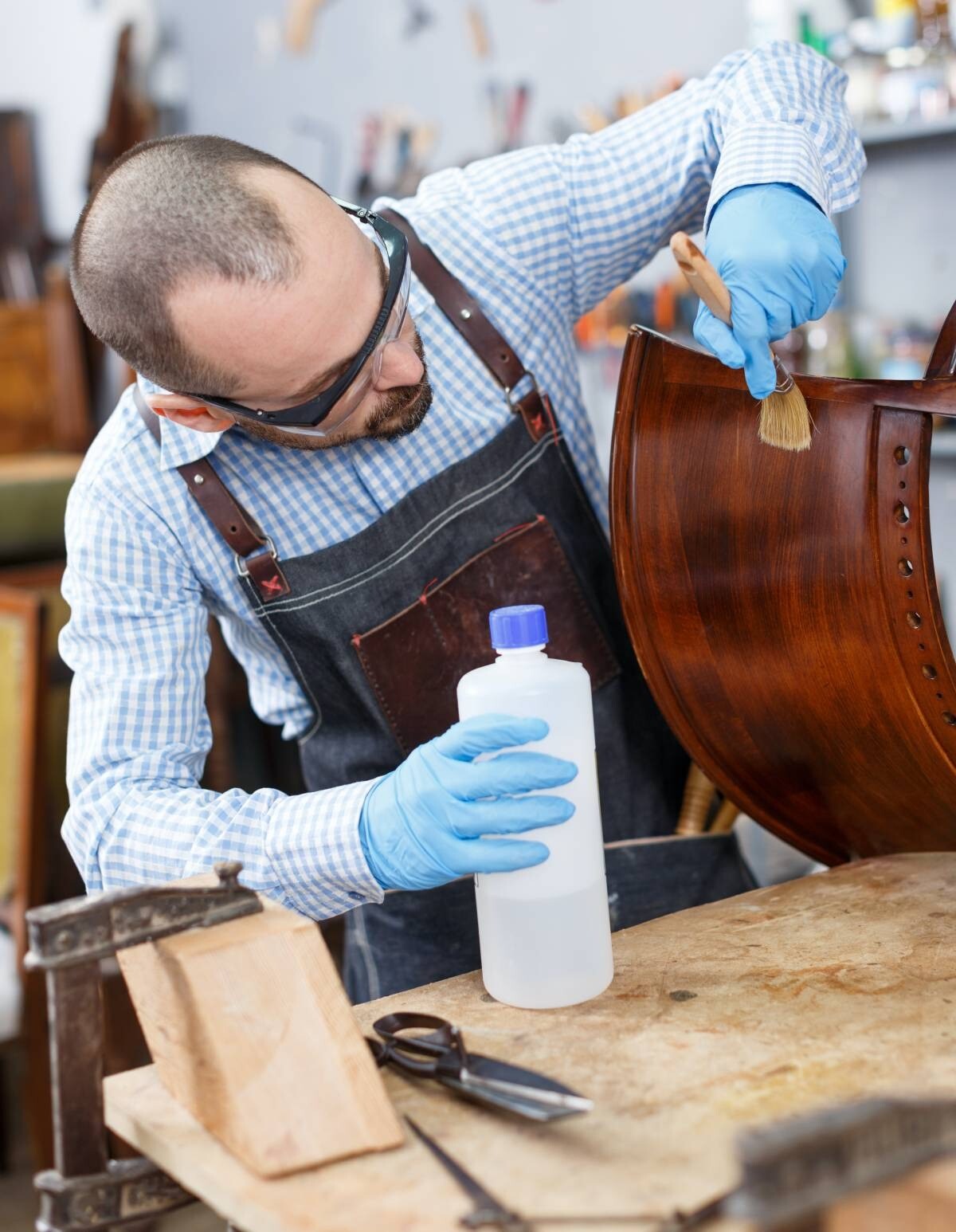 When calculating mahogany, oak, fabric, or leather furniture repair costs, consider the following things:


Furniture type or material
For wooden furniture, the kind of wood used to make the item significantly affects the overall cost of repair. If it's made of hardwood or the hard-to-find wood, the repairman might have to search for the same material to replace the broken part. This can incur higher costs. 


Damage extent
The repairman might need to assess the broken furniture to know if it needs cosmetic or structural repair. If it has fabric, does the fabric need mending or replacement? Coffee tables and dining tables, prone to scratches, need refinishing after repair. The more parts that need repair, the more expensive the refinishing process is.
Cosmetic repair

Structural repair

Spots on the wood
Minor cracks
Splits, tears, frays, splits in the upholstery
Dents and scratches on the wood

Bent and damaged frames on sofas, chairs, tables
Cracked, split or broken wood
Broken springs
Extensively torn fabric due for re-upholstery


Engravings
Some furniture, especially small and vintage items, might have intricate details or delicate parts that require expertise or more time and effort during repair. Extra details result in longer repair time.


Furniture finish
Do you want the furniture to look like the first time you brought it home? Or do you want to give it a fresh look? After repairs, decide on a good finish. For instance, you can pick a different paint color or change the varnish to wood stain instead.


Furniture age
The old age of your furniture will most likely increase the repair cost since older materials require extra care to preserve wood integrity. Also, old furniture might have more structural issues than modern pieces.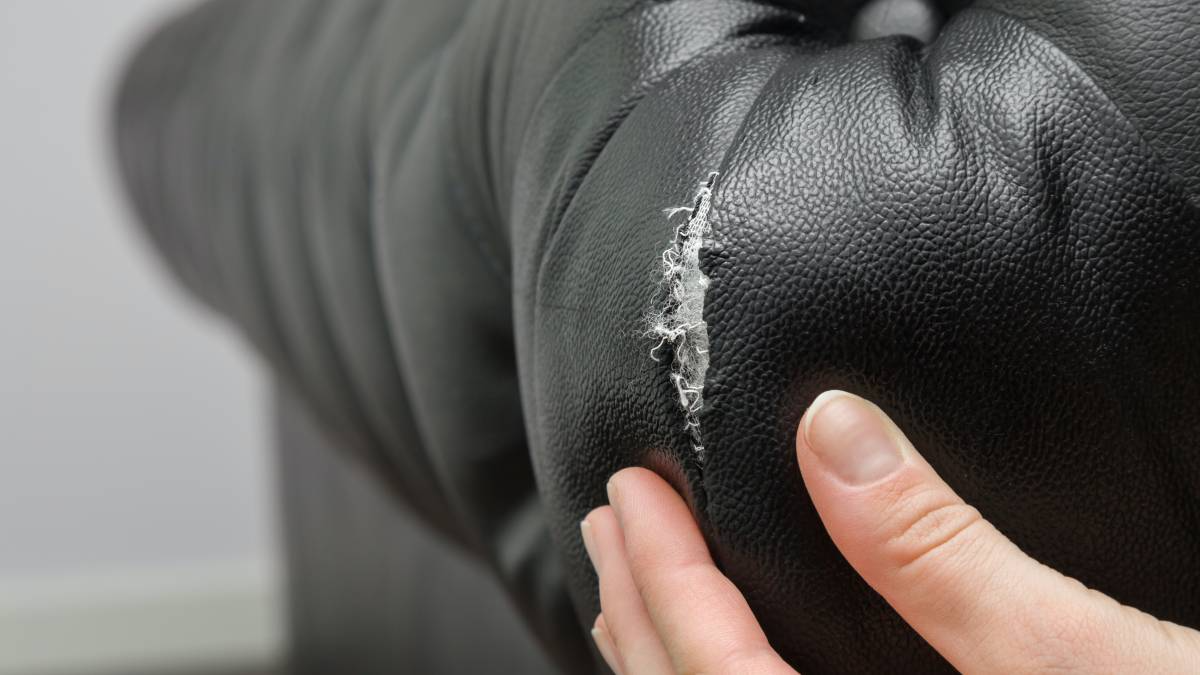 Time frame
Do you need your furniture back in time for the holidays or a special occasion? Rush repair jobs are expensive because of additional fees to give you priority over the other projects on queue.


Transport
The fee for pickup and drop off of furniture depends on the size of the furniture, the number of pieces, and the fragility of the items. Professionals can pick up the item or do the repairs in the client's location for a higher price.
Should you DIY or hire a professional for furniture repair?
Furniture is an essential and functional part of the house. If issues arise, having it repaired immediately will help prevent damage and accidents that might cause injury. For instance, a broken chair left unfixed is dangerous to sit on.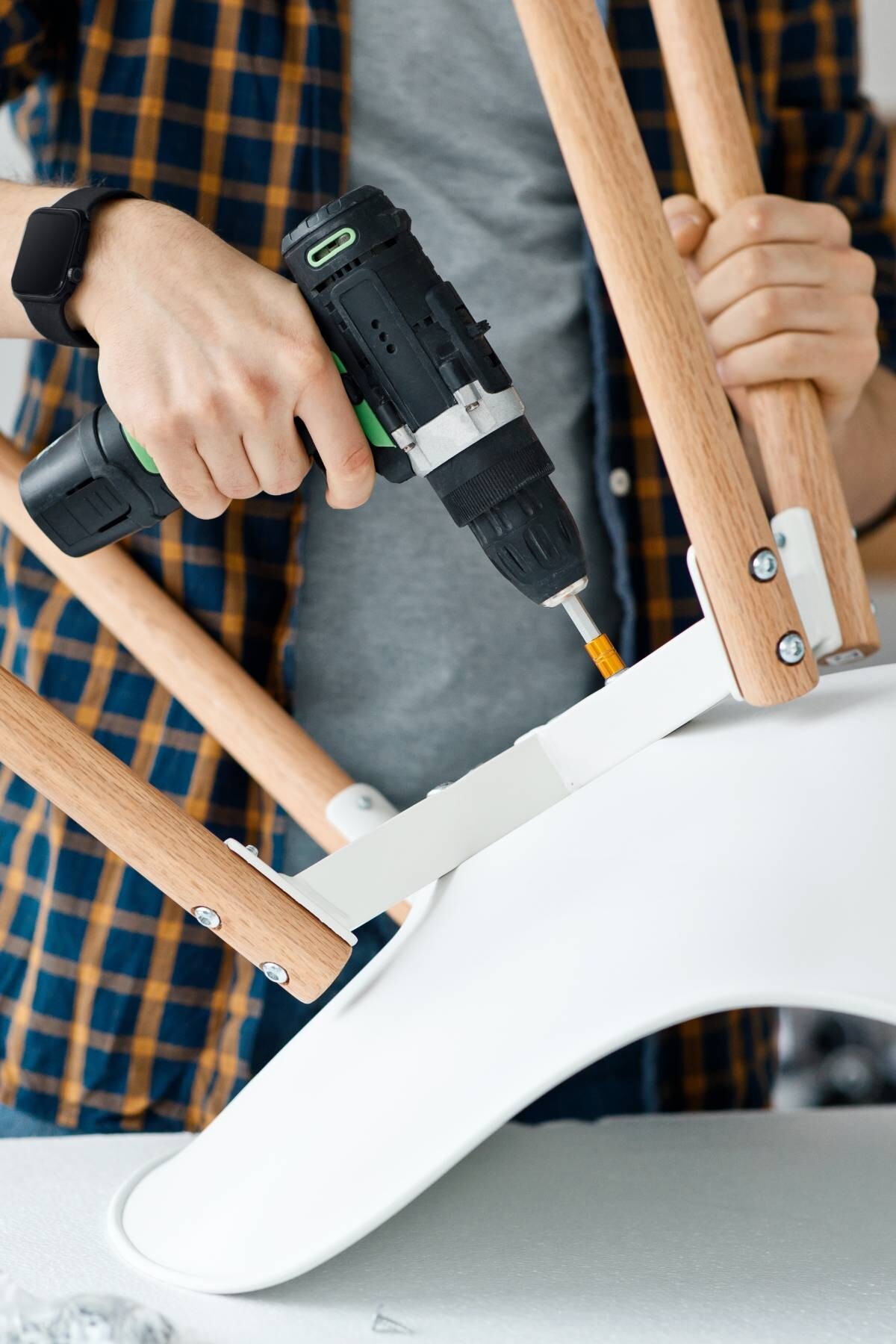 Have your broken furniture fixed immediately. If you don't have technical know-how in carpentry or similar projects, consider hiring a professional. They will help you save time and energy, and in most instances, money.
Post a task for furniture repair
For a more accurate price quotation, talk to a Tasker and provide the details of your broken furniture. You can also ask how long you should wait before using the furniture again. If you have new pieces at home, you can hire a Tasker to assemble your furniture for you.
Save time and make sure that your furniture repair project is done properly. Post a task now and connect with a reliable Tasker shortly!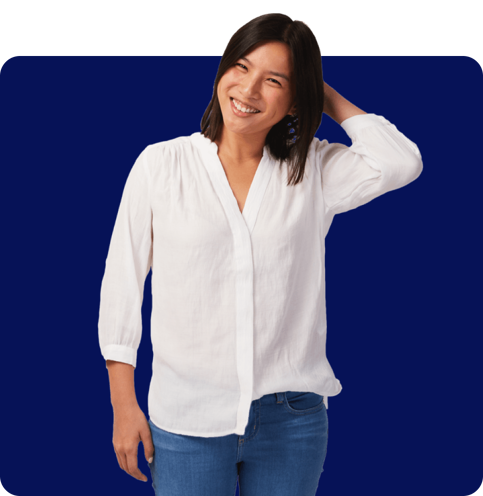 FAQs
Assess the extent of damage and compare the prices of having furniture repaired and buying new items, especially if the damage is severe. Sometimes, the cost of repair can be even higher than the original price of the item. In this case, you need to consider the object's sentimental value.
It depends on the extent of damage, the availability of the materials, and the agreement with the repair professional. For example, is it a rush project or a regular repair service on queue?
A well-executed refinishing and restoration will most likely increase the value of your old furniture. But note that refinishing is not always the best remedy to make an old piece look good. You might need to talk to your repair professional on how you plan to use the piece after restoration, as well as how you would like it to look.
It's free and takes only a minute.