Home

/

Fence Repair Cost Guide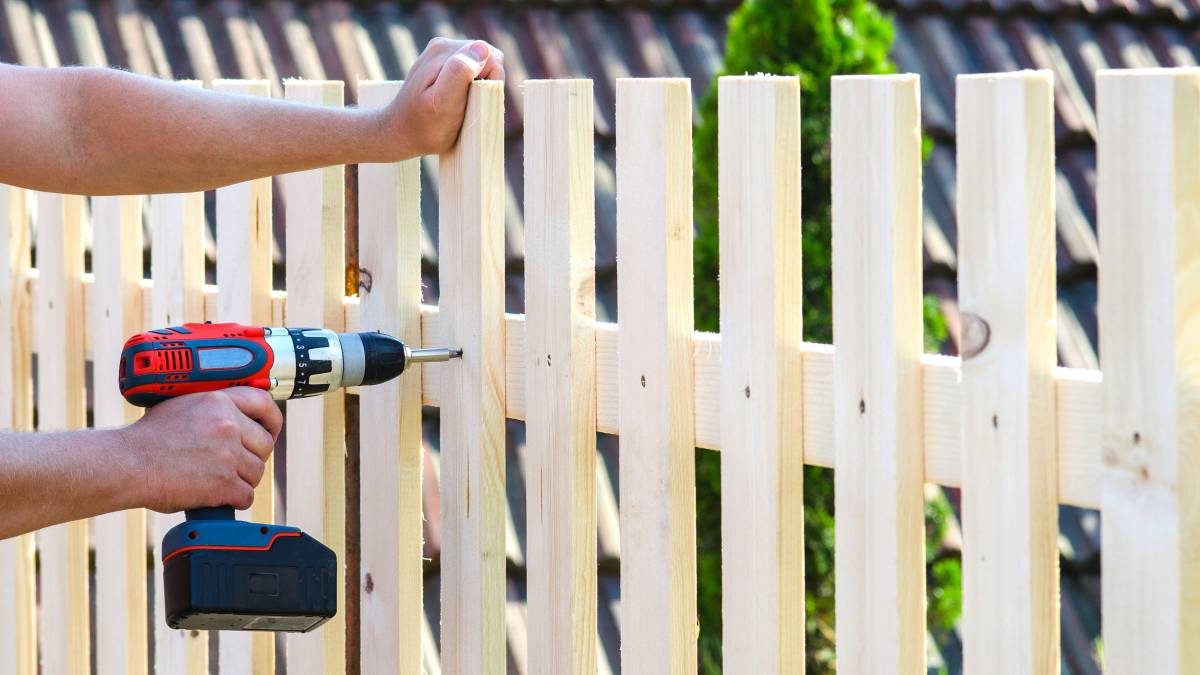 How much does fence repair cost?
Get a free quote now
Post to find a price. It's free and only takes a minute.
Price guide
$100 - $2,500
Find fence repair experts, fast

Post a task with your price in mind, then get offers.

It's free and takes only a minute.

See how it works
Last updated on July 28, 2023
How much does fence repair cost?
While several factors affect fence repair prices, the average cost is as low as $100 to as high as $2,500. This guide will help you calculate how much wrought iron or wood fence repair costs per square foot.
Metal or wood fences provide many benefits for homeowners in terms of safety and privacy. But because of everyday wear and tear, fences eventually require some fixes. It's inconvenient to have your fence up for repairs, but you must do it immediately. 
Broken or damaged fences compromise your privacy and safety, as well as lessen the value of your home. The latter is especially applicable to those who plan to sell their residence someday.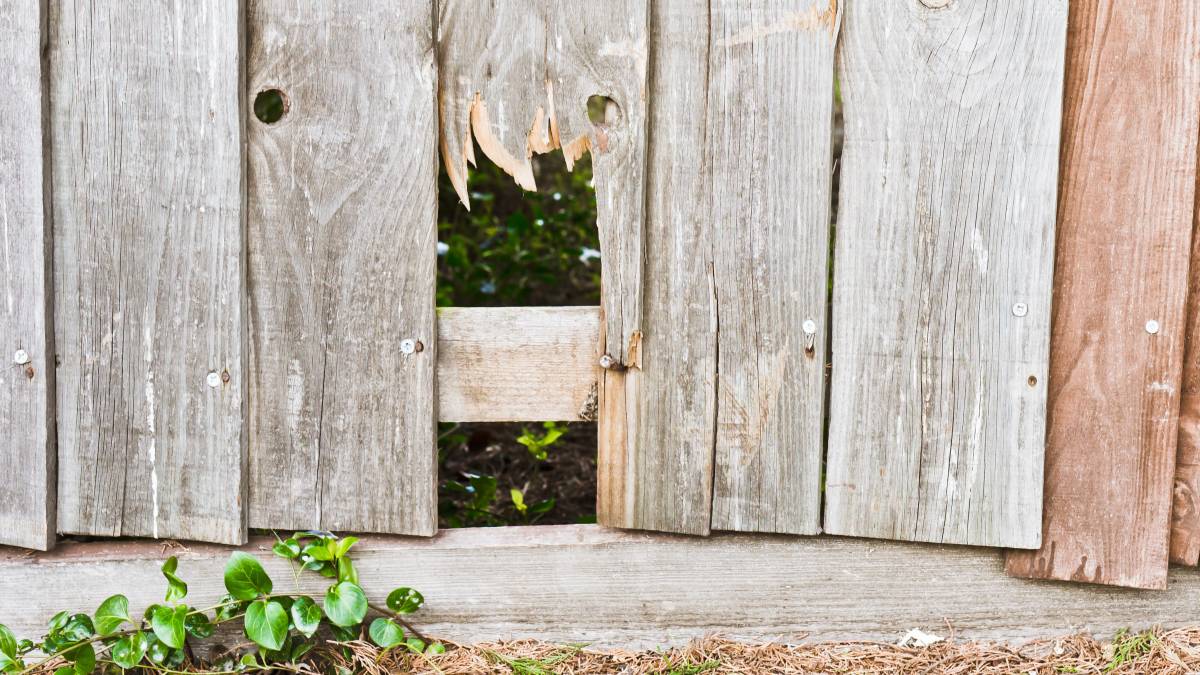 Fence repair price list 
Check out the table below to compare different types of fences and their average repair costs:
| | |
| --- | --- |
| Type of fence | Average cost (per meter) |
| Vinyl | $200 - $700 |
| Aluminum | $250 - $800 |
| Chain link | $300 - $600 |
| Wood | $400 - $600 |
| Wrought iron | $300 - $1,000 |
While this table outlines how much it costs to repair wrought iron fences vs wood or chain-link ones, note that these are ballpark figures. It's still best to consult a specialist for a customized quote to fit the budget you have in mind.
What are the telltale signs of damaged fences?
Fence post repair costs boil down to fixing a specific part only or the entire fence. But either way, you have to be prompt. Fences are exterior fixtures, which means they are exposed to the elements, some of which are out of our control. If you're figuring out whether you need to have your fence repaired and calculating how much fence gate repairs cost, look out for the following signs:


Holes and wood rot
Unless you want an accessible peephole for neighbors, your fence should be free of holes. They are a typical nuisance for wood fence owners and are usually caused by insects like termites, carpenter bees, wasps, and ants. 
On the other hand, wood rot refers to the natural phase of every wood material's life. In essence, wood rot weakens the fence and affects the quality of your barrier. To address these issues, you have to identify the source and nip it in the bud.


Rust
Metal fence owners, beware. While wrought iron fences don't easily deteriorate, most cost-efficient metal counterparts have this problem. Rust is an effect of corrosion, which is caused by exposure to oxygen and moisture, including acid rain and humidity. Not only will rust affect the quality of your fence, but it also compromises your health through tetanus infections.


Broken parts
At some point, a part of your fence will loosen or come off for some reason. Accidents come and go, and your fence might be in the way during these unfortunate events. Whatever the reason, broken parts are urgent calls for repair. You wouldn't want to have a missing part or a gap in your fence, right?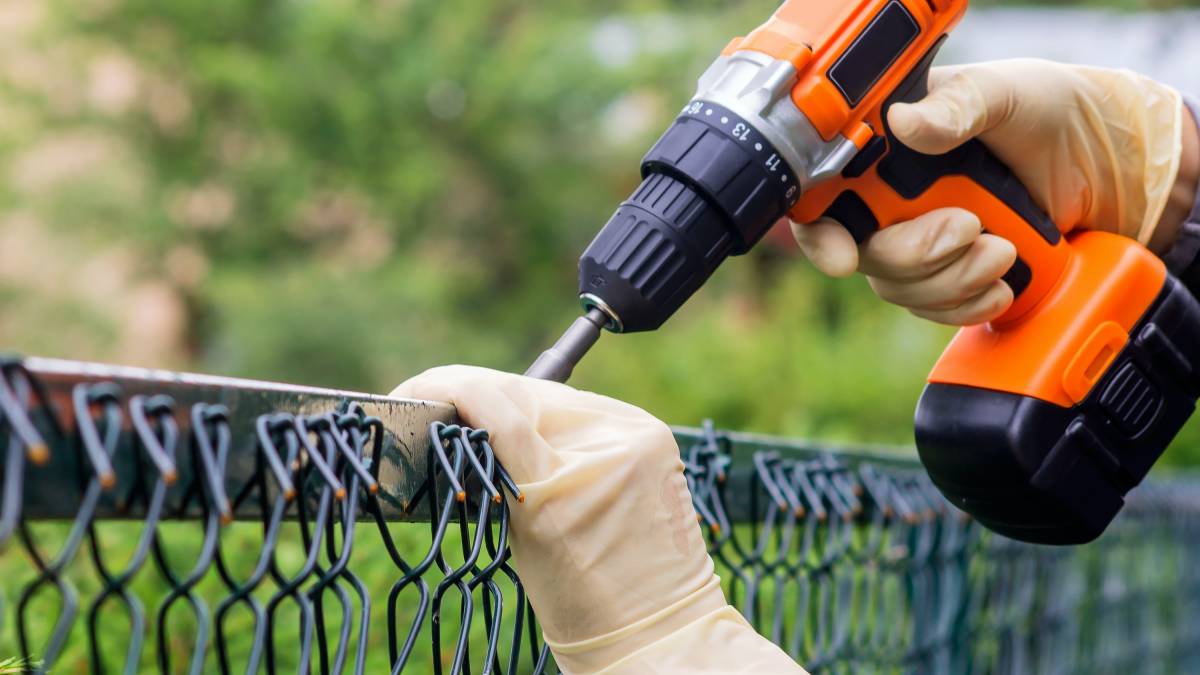 What factors affect fence repair costs? 
Now that you know what you should look out for, it's time to look at the types of fence gates and their repair costs. Before we do a deep dive, here are some factors that can affect the overall cost of your fence:
Damage type: Naturally, the more significant the damage, the higher the repair cost. You can also consider the cause of the damage. 
Fence type: Metal fences have a higher repair cost due to the work it entails and the parts that need to be replaced. Ready-made, commercial fences cost less to repair but might need to be replaced as a whole due to their mass-produced designs. 
The number of sections: The larger the area the fence covers, the higher the repair cost. It also depends on the sections your fence has.
Should you inform your neighbor before repairing your fence?
Usually, a fence is within your property boundaries. Nevertheless, you can always check your land and property documents. The repair process shouldn't worry your neighbors too much! Who knows? They might be delighted to know they can also enjoy some privacy after you finally fix your broken fence.
Posting a fence repair task
Are you ready to finally get your metal or wooden fence repaired? Get in touch with a nearby specialist by posting a task on our platform. Here are some details to include on your list:
Your budget

Your location

Fence size and type

Schedule or time frame
You'll soon receive offers from professionals in your area and be able to compare their profiles to find the fence repair service for your needs.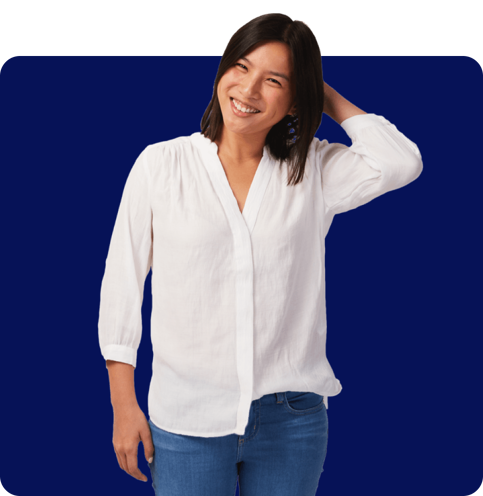 FAQs
On average, a well-maintained and quality fence should last 15 to 20 years. But note that certain factors (e.g. weather, care, etc.) can lengthen or shorten its service life.
The average time it takes to repair a fence is one to three days. But again, make sure to consult a specialist so that they can consider the area and damage they'll be working with.
It depends on the assessment of your fence. If your fence looks like it cannot push a few more years, replacing it makes more sense than constantly breaking the bank for repairs.
While we don't discourage DIY projects, it's still best to hire a seasoned specialist to do your work. Not only do you save on extra costs, but you can cut the time in half when it comes to achieving excellent results.
A fence acts as a barrier against intruders, trespassers, and other individuals from passing through your area. It also offers visual appeal for your yard.
It's free and takes only a minute.