Home

/

Chain Link Fencing Cost Guide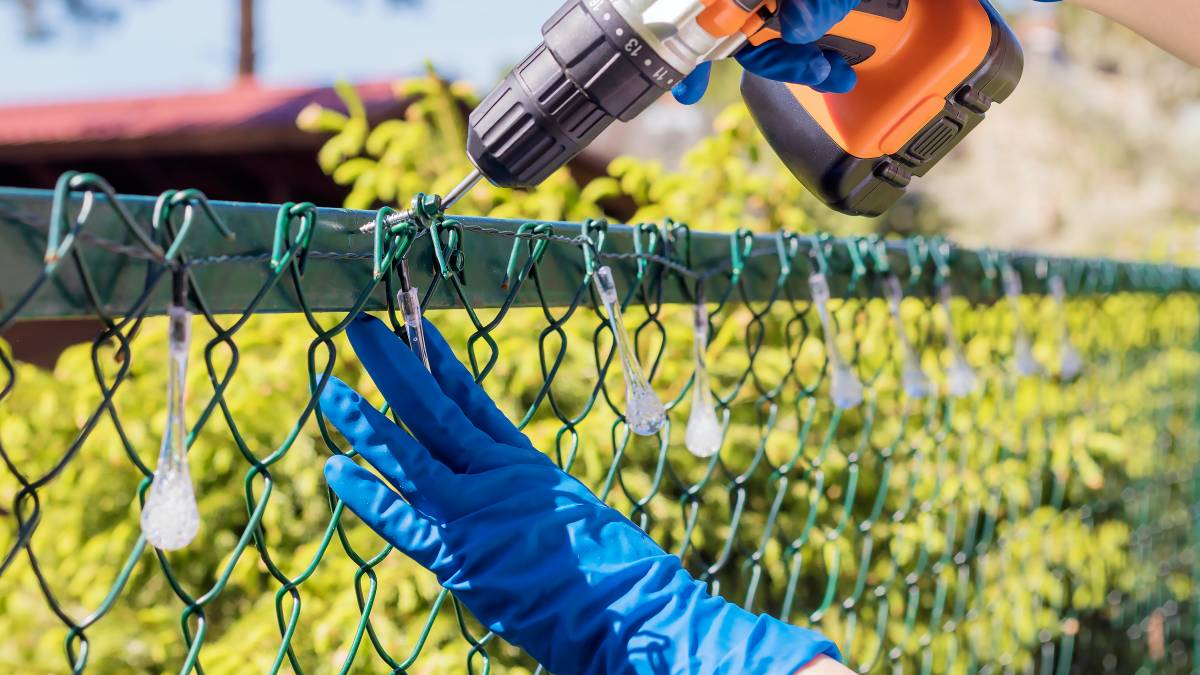 How much does chain link fencing cost?
Get a free quote now
Post to find a price. It's free and only takes a minute.
Price guide
$550 - $5,500
Find chain link fence experts, fast

Post a task with your price in mind, then get offers.

It's free and takes only a minute.

See how it works
No one can ever put a price on safety, but knowing the average chain link fence cost in your area can help make it more accessible. Not only does it protect your property from intruders, but it's also a great way to clarify boundaries with neighbors. If you have kids or pets, a chain link fence can reassure you that they won't be able to go out without an adult watching them. Fences do not have to be for the whole property as well. You can use it to section parts of your garden that have growing plants.
The typical chain link fence price is $5 to $20 per foot. Installation rates can be per project or hour. This can be confusing, so make sure to ask your installer how many hours it would take to complete the project. This way, you can compute which would cost you more in the long run. Expect chain link fencing supply and installation costs to total around $550 to $1,200 on average. For bigger properties, it may be best to budget $5,500 or more.
There's a wide range for rate adjustments, so make sure to confirm what's included in their cost and what's not. If you're unsure what to look for, then this price guide will help you estimate your budget for this project.
How long does it take to install a chain link fence?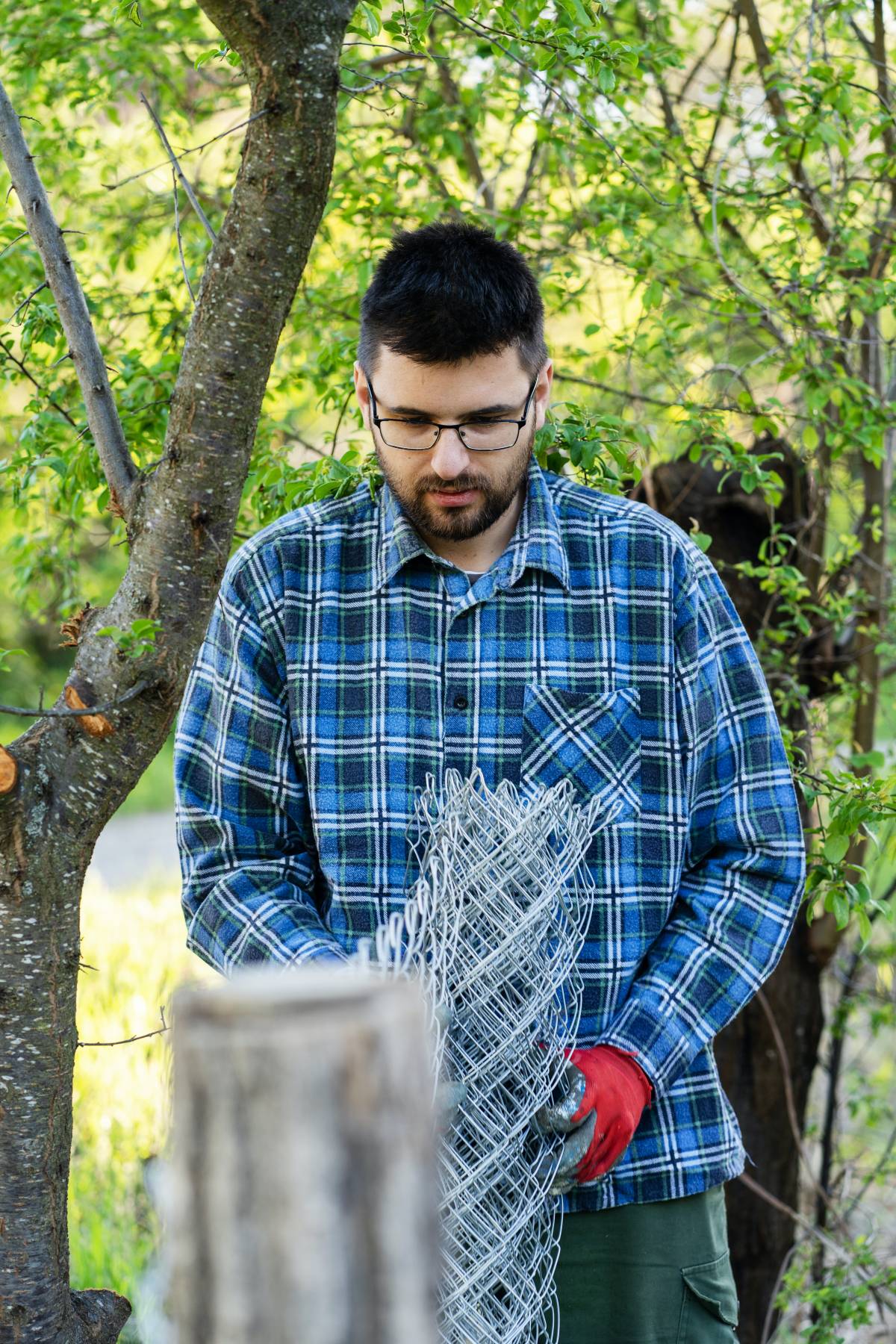 Installing a chain link fence around a typical residential property would take around one to two full days. That's more than $800 already, just on labor alone. If your property does not require much preparation, the project might be finished sooner. However, bigger properties will take longer, which means the cost of a chain link fence in a one acre lot will be higher. Here are a few factors that will affect the timeline of your outdoor project:
Quality of land 
Permits required by your local council or property developer
Insurance requirements, if necessary
Number of people working on the project
Concurrent projects in your space
Size of the property
Shape of the fencing
Can I install a chain link fence by myself?
DIY projects can save you a lot on labor expenses. However, installing a chain link fence properly requires professional tools as well as care and skill. It requires at least two people to get the physically demanding work done. There are also lots of digging and sledgehammering involved. Here are some of the items that you will need in case you go the DIY route:
Cement-mixing / pouring tools (bucket, mortar hoe, trowel, wheelbarrow)
Power drill
Post-hole digging bar
Post-hole digger or power auger
Metal-cutting hand saw
Wire or cable cutters
Measuring and leveling tools
Hog-ring pliers
Cable puller
Sledgehammer
Shovel
Eye and hearing protection, gloves
Concrete mix
Chain link roll
Wood screws
Some of these can be rented from power tools suppliers, but professional fencing installers already have their own equipment included in the cost. If you're someone who prefers investing in tools for home improvement, make sure that you can get enough use from them or at least keep them properly stored to avoid damage.
Aside from the tools, skills and experience are also needed! Cutting the chain link wrong can result in accidents. We don't just mean accidents when installing the fence, but even in the future. If you're not 100% confident yet, we suggest not putting your safety at risk. Opt to hire a professional. The few hundred dollars that you will pay will be worth it, considering the amount you will spend if anyone gets injured.
What do I need to get started with my chain link installation project?
Before you shell out money, here are a few things you need to prepare aside from setting aside your budget:
Decide on the type of raw material that you want. Coated chain link fence prices are higher than the uncoated metal roll.
Identify the parts of the property that you want to be fenced.
Measure the distance of the fenced area.
Confirm the property boundaries. Besides checking with your realtor or your neighbor, you can also have a property surveyor double-check the land title on the actual lot.
Survey the property for underground pipes or cables before the digging starts. Damaging these can delay the project and cost you more.
Ask your local council what kind of fencing requires planning permission and permits. This varies per area, so don't assume that it would be the same as your last installation project.
Is chain link fencing a cost-efficient option?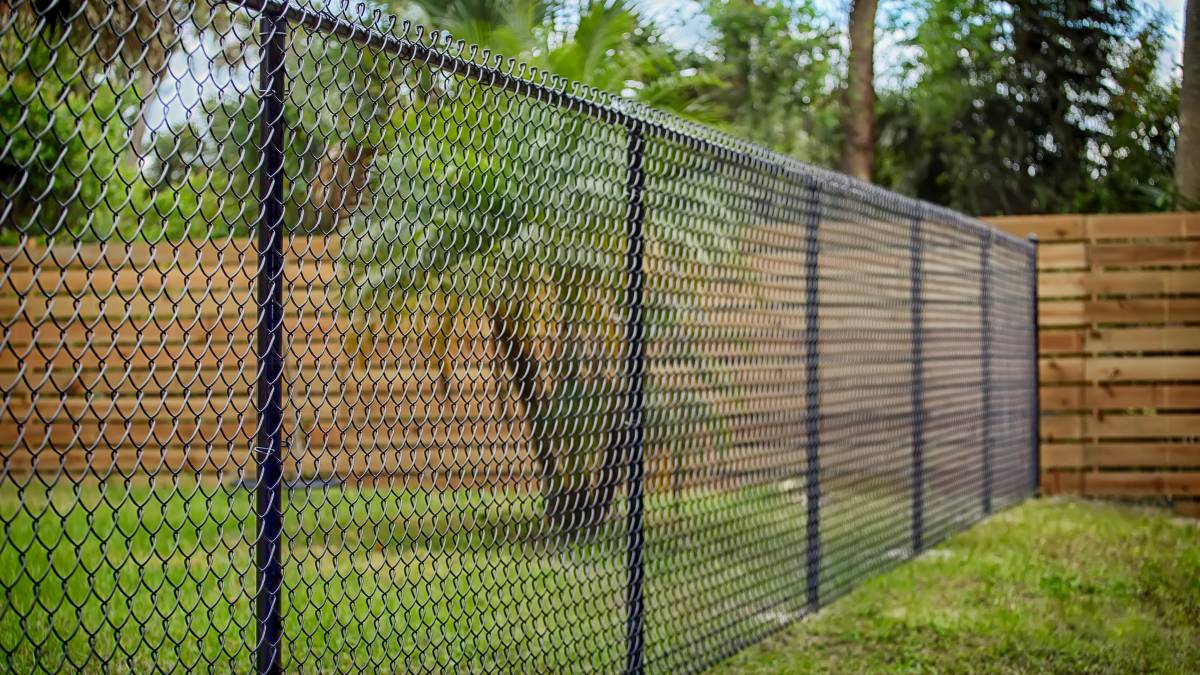 Chain link fencing is a reasonably cost-efficient choice when securing your property. The cost of a chain link fence vs a wood fence installation is much lower. There's also less risk of it being damaged right away after installation. A chain link fence is your best bet if you want to put a border on your yard without totally covering the neighboring properties. If aesthetics are a consideration, vinyl-coated fences create a modern and clean look on the borders of your property. There are also green chain link fences which cost slightly higher. The green coat is actually PVC which protects the fence itself and camouflages well in a garden.
How much are removal services for fences?
Removing fences will cost you less than installing them since you will only need to pay for labor. If you're having your current fencing repaired or replaced, check if your installer can include the removal of your previous fencing in the cost. You will most likely save time and expenses when you are only speaking to one professional compared to several.
Renting versus installation
Commercial properties, as well as residential ones, do have the option to rent chain link fences at $2 per linear foot per month. For commercial areas, you can have this put up when you are leasing the property. Costs vary depending on your location, the size of the property, and the time you will be renting. If you're only using the property as a temporary enclosure before having wood or concrete fencing constructed, renting will be much cheaper. However, if you intend to use the property long term, speak with your Tasker where you can save more. You can contact them using our in-platform messaging feature.

Ready to start your chain link fencing project? Skip the hassle of doing everything yourself and hire a nearby Tasker instead! Put up a task on the Airtasker platform and get an accurate quote in minutes.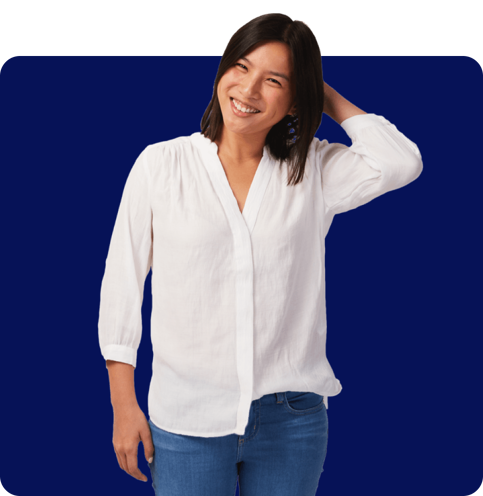 FAQs
Yes. If you have a specific material that you want to source or if you know a way to lower your spending on how much a roll of chain link fence costs, just communicate with your Tasker that you only need labor and tools. The good thing about hiring via Airtasker is you can tailor the task to what you need.
Definitely! Chain link fencing looks well with concrete and wood. You will need concrete for the posts anyway, and you can always add more depending on your need. You can also include that you need design assistance when you put up a task if that's something that you prefer.
With the weather and the occasional accidents, regular repair for your fencing is a must. Taskers can help you fix a part of your chain link fence that ripped open or is starting to rust. For upgrades, Taskers can survey the current state of your fence and adjust it according to your needs and style.
It's free and takes only a minute.