Home

/

Wrought Iron Fence Cost Guide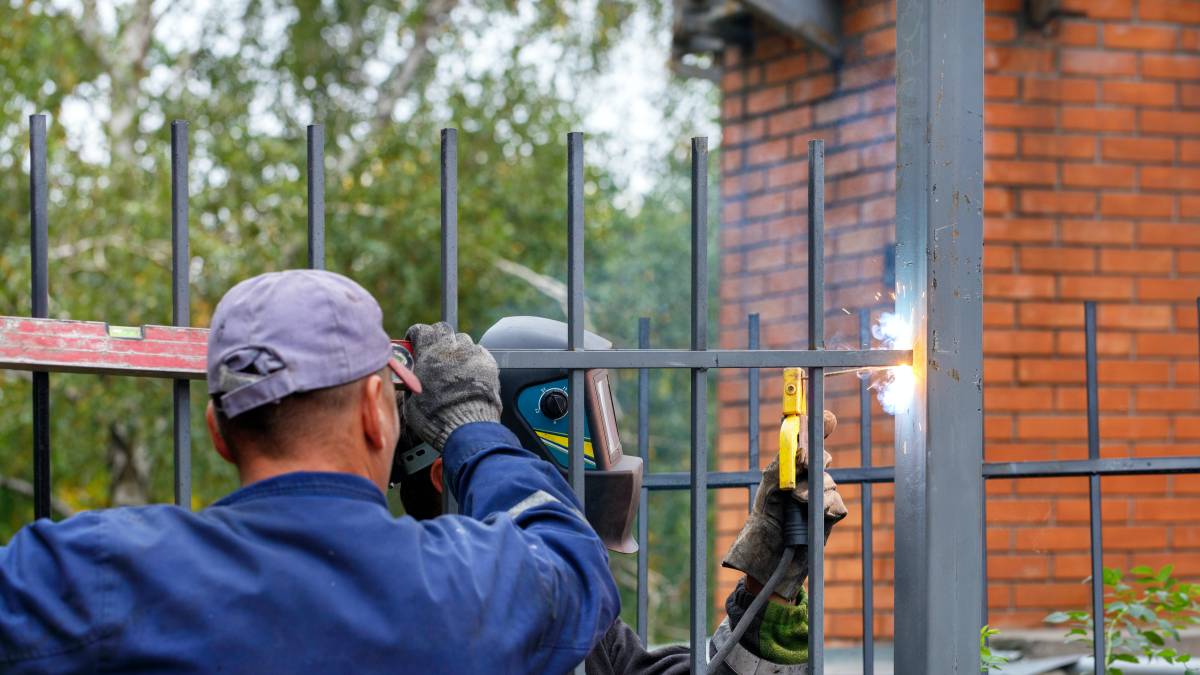 How much does a wrought iron fence cost?
Get a free quote now
Post to find a price. It's free and only takes a minute.
Price guide
$600 - $1,300
Find iron fencing contractors, fast

Post a task with your price in mind, then get offers.

It's free and takes only a minute.

See how it works
What's the best way to enhance the visual aesthetic of your home? There are several ways to go about this, especially since people now have the time to re-decorate their abodes. Working from home has allowed citizens more time to furnish and build their home offices. So you can best bet that decorating enthusiasts also wish to spruce up other parts of the house. 
But sometimes, a slight change can elevate the look of your place almost immediately. How does that happen? Enter the wrought iron fence. This type of fence's core material is made from raw iron and has telltale curvatures in its make-up. This outdoor icon is loved by many and is a choice piece to have for most homeowners.
But how much does a wrought iron fence with brick pillars cost? While several factors affect the price of a wrought iron fence installation, the cost usually ranges from $600 to $1,300 per meter on average. There are several iron fencing cost calculators you could refer to online. But we at Airtasker have put together a comprehensive and easy-to-refer price guide for you to best assess how to go about the process.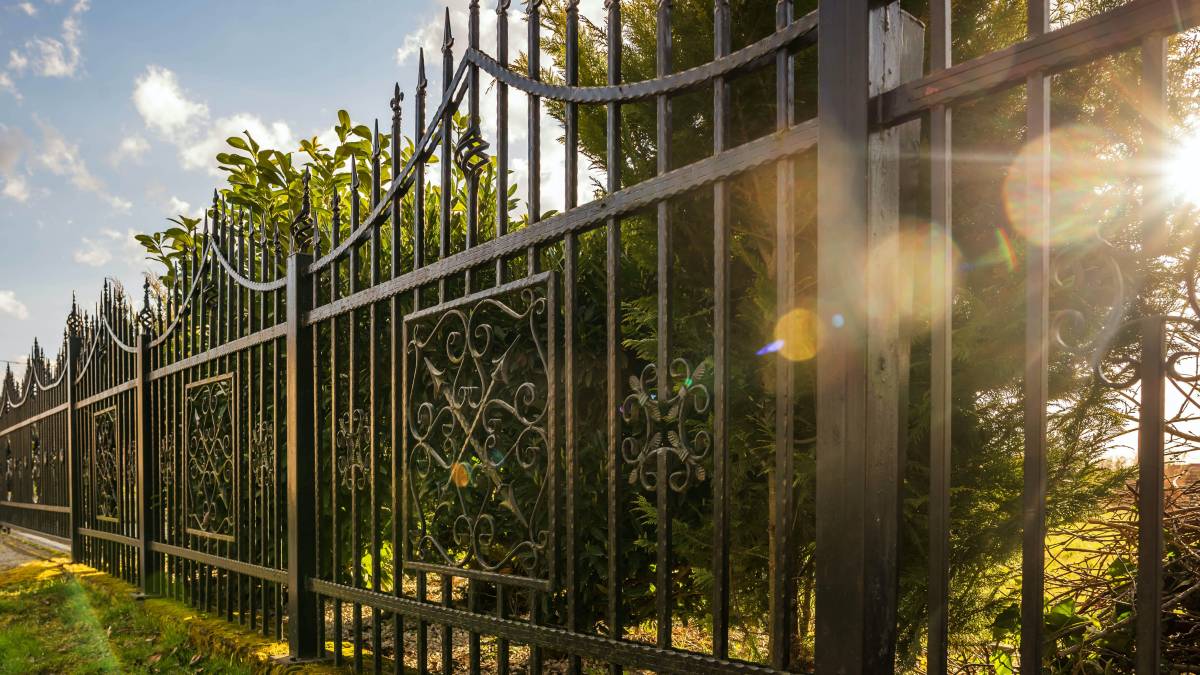 What are the advantages of having a wrought iron fence?
The main reason people install a wrought iron fence is to up the visual ante of their place. Who knew that installing this fence would evoke a fancy feeling? But that's not all that wrought iron fences can offer. So if you're still thinking twice about installing a wrought iron fence for your home, here are three reasons why you should: 
Low maintenance
There is nothing that irks one more than having an item that requires a high level of maintenance. With the amount of work that surrounds our schedule - be it personal or work - most people would want to have less to worry about. The home is a prime example, especially if you're the main person maintaining your home. 
But here is some good news: a wrought iron fence is low maintenance. What does that mean? The wrought iron fence is distinct in its design. But to achieve such, it must undergo an arduous process. You can thank your blacksmith for that. Though wrought iron fences can break the bank, especially if you are planning to fence a large area, the returns are very beneficial in the long term. 
The material is highly malleable and can be subjected to a series of weather conditions before it finally breaks. But even then, that will take a long time to do so. So you can say goodbye to regular repairs. In the same breath, cleaning your wrought iron fence only requires a mere wipe for dust. But otherwise, you can count on its excellent paint job. 
Customizable
Most fences are mass-produced. What does that mean? Fences made of more cost-efficient material are created in factories to appeal to the demands of commercial home brands. While you can wait for less to get one, such fences already have a design in place. 
If you have a wrought iron fence installed, you can best bet that you can slip in the design of your dreams while consulting your fence installer. 
Secure
With its intricate design and the materials that comprise it, you can best bet that a good level of security is guaranteed here. The iron that makes it up is rarely prone to disastrous consequences, so if you have one protecting your front door area, you can reduce the number of burglaries or break-ins into your home. 
Iron fence and gate prices
Now that you know what iron fencing can provide for your home, let us look at the types you can avail for your place.
| | |
| --- | --- |
| Type of fence | Average cost |
| Wrought iron fence | $2,500 to $5,000 |
| Aluminum iron fence | $2,500 to $3,500 |
| Steel iron fence | $3,000 to $5,000 |

It's important to note that these are only average prices. It's still best to speak with a specialist for a quote.
What are the factors that affect wrought iron fencing prices?
Naturally, a wrought iron pool fence costs differently from a garden fence. But what other factors affect the total cost of iron fencing?
Installation cost. While wrought iron fences already have their respective costs, they usually don't include the labor that goes into it.
Area for the fence. Naturally, the wider the area, the higher the cost. It's best to get an estimate of the area where you want to install a fence so that you can get a sense of how much you will spend.
Delivery and location. Depending on where you are, costs for delivery vary. It's best to find a nearby specialist so the cost can be lowered down further. Some specialists or companies also waive the delivery fee and make it part of the package quote instead. 
What is the difference between wrought iron and ornamental iron?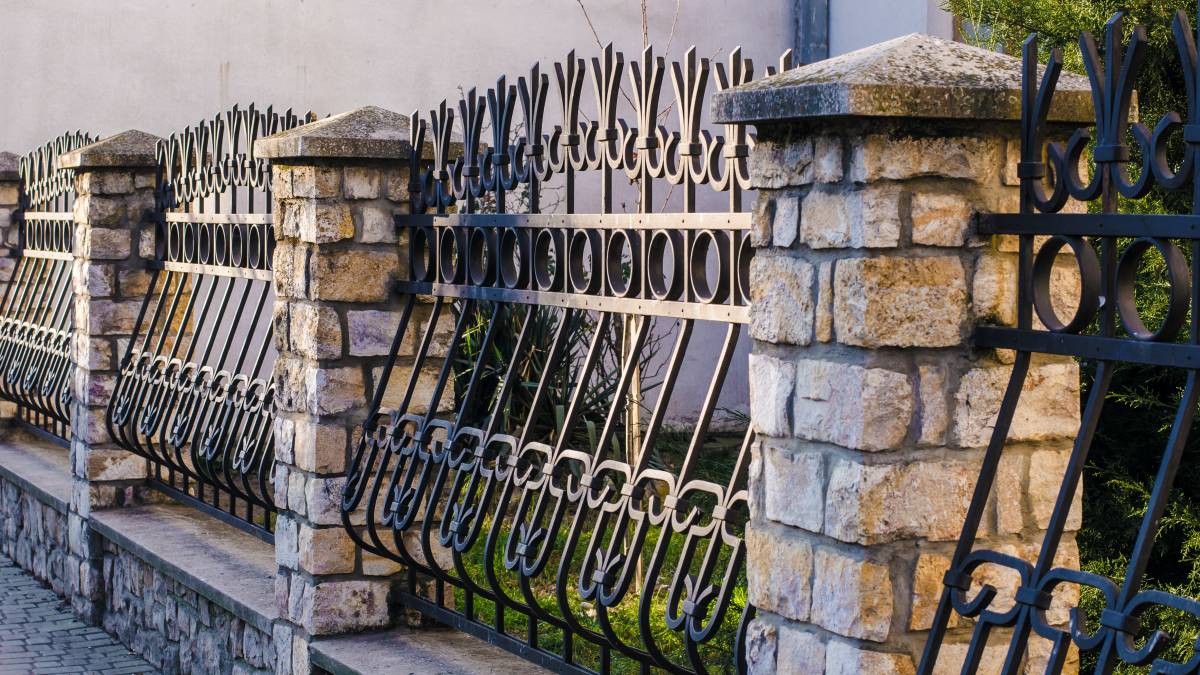 While wrought iron fences have their own distinct cues, people often mistake them for their other counterpart - ornamental iron. Unbeknownst to many, the latter type of fence is made of steel and not iron. This is a good option for people who wish to enhance their place without breaking the bank.
Wrought iron fences have more unique craftsmanship applications than ornamental iron. The latter type is usually mass-produced and therefore has a more uniform look. Meanwhile, ornamental fences usually bend easier to heat conditions. 
Wrought iron, on the other hand, turns the knee to extreme heat. In the same way, wrought iron fences do not easily scar or dimple, unlike their ornamental counterparts. In addition, blacksmiths usually build wrought iron fences. On the other hand, ornamental fences are built through machinery in factories to meet the demands of mass production.
☞ Related guide: How much does a fence cost in the US?
What are the extra services you can avail of?
Aside from having a wrought iron fence installed, you can have your fence repaired or cleaned on a regular or seasonal basis. Other services you can book include:
Rust protection. While the material is sturdy and can withstand the test of time, iron can be prone to rust. Other wrought iron fences have a protective zinc coating which makes them less susceptible to browning and rusting. But even then, rusting is inevitable especially as the fence or gate deteriorates. 
Land grading. This service is applicable for homes with uneven yards. In order for a wrought iron fence to be installed properly, a plain surface or ground is required. Compromising such an area will result in an uneven fence. 
Fence removal. This service could also be done prior to getting a wrought iron fence installed, especially if you already have an existing fence. While it's possible for you to remove the fence yourself, it's difficult and time-consuming to do so since they are usually rooted in concrete.
Wrought iron fence and gate prices vary depending on labor fees, area of installation, and your location. To get an accurate quote, get in touch with a nearby fence specialist by putting up a task on Airtasker!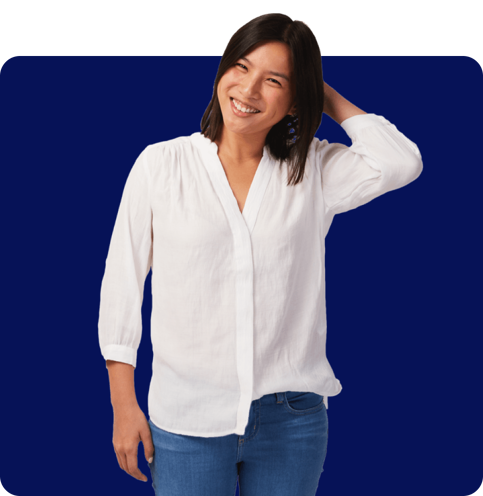 FAQs
As mentioned previously, taking care of your wrought iron fence needs little to no worries. All you need to do is wash the area with warm, soapy water when you feel it becoming dirty. But otherwise, they take a long time to deteriorate. They even say that wrought iron fences can last for a lifetime.
While we appreciate your proactivity and grit, we encourage you to work with a seasoned specialist to ensure that everything is smooth from start to finish. Not only that, but you also save on money and time.
Make sure that you use exterior grade paint that is designed for painting metal. Exposing your wrought iron fence to just any kind of paint makes it prone to oxidation, which will weaken it and encourage rusting.
It's free and takes only a minute.