Home

/

Carpet Installation Cost Guide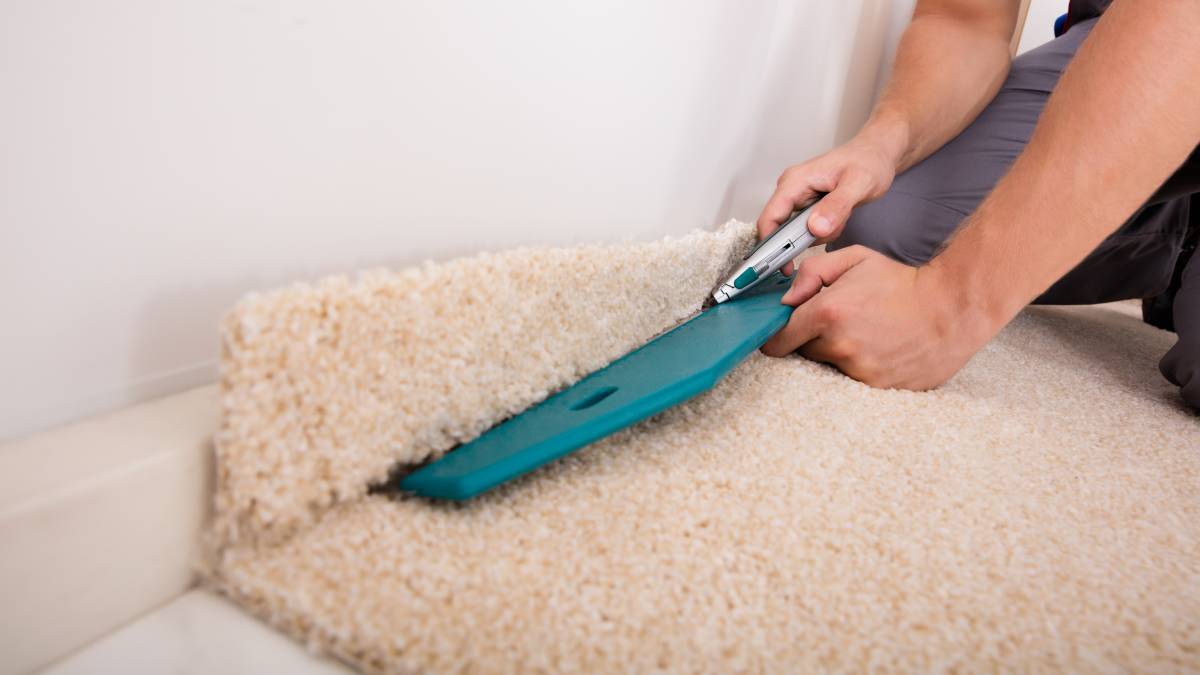 How much does carpet installation cost?
Get a free quote now
Post to find a price. It's free and only takes a minute.
Price guide
$150 - $6,000
Find carpet laying & installers, fast

Post a task with your price in mind, then get offers.

It's free and takes only a minute.

See how it works
Carpets make a room instantly warm and cozy. Not only are they aesthetically pleasing, but they also bring comfort during cold nights. While DIY is an option, it is still best to work with a flooring expert for carpet laying and installation. 
The average cost of new carpet installation is $7 to $12 per square foot. Paying for a professional is worth it because they ensure that your carpet is sturdy and placed properly onto your floor. 
If you're wondering how much carpet fitting costs as well as installation, this price guide will break down the variables to help you budget for your home's carpet installation.
Carpet installation price list
Carpeting your whole house is beneficial for several reasons. Here's a breakdown of the average cost for carpet installation per room size. 
| | |
| --- | --- |
| Type of room | Average cost |
| Master's Bedroom | $300 to $1,700 |
| Bedroom | $200 to $1,100 |
| Living room | $400 to $3,000 |
| Basement | $1,400 to $6,000 |
| Staircase | $150 to $600 |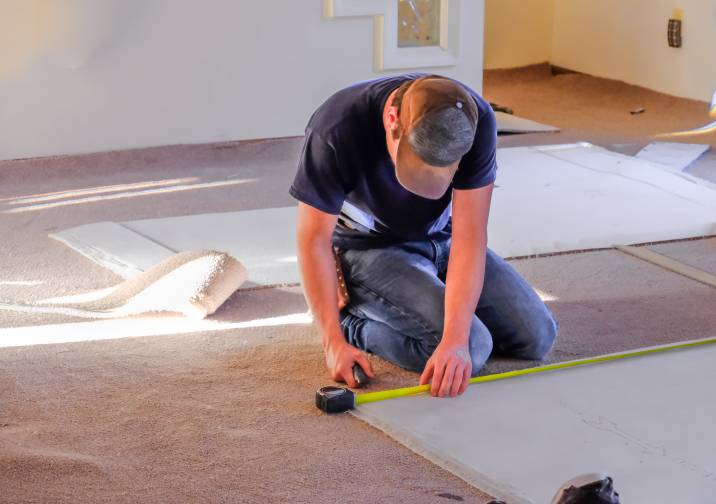 Factors that affect the cost of carpet installation
Carpet material
Carpet fitting cost, including installation, will depend on the material. Common materials used in carpeting are nylon, polyester, acrylic, wool, and plush.
Nylon, polypropylene, and polyester are more on the budget side, costing around $1 to $3 per square foot. Cotton, sisal, and wool are on the other side of the spectrum and can rate up to $20 per square foot.   
Room size and shape
Since carpet installation cost is calculated per square foot, the room size will determine the total price. Living rooms and basements usually have the most floor area, so expect a higher total cost for these areas. Basically, the more material needed and the larger the working area, the more costly it will be. 
The shape of the room will also matter in carpet installation. A square-shaped room will be priced less than a room with cuts for the same job because it will take less custom fitting.
Padding
Padding is also an important consideration in carpet installation. This is the layer of cushion under the carpet that absorbs sound. The type of padding you'll need will depend on your chosen carpet material. On average, padding can cost somewhere from $0.75 to $2 per square foot. 
Labour
The labor cost to install a carpet usually ranges from $0.50 to $1 per square foot. If you require additional work, such as repairs and removal, these tasks will cost extra.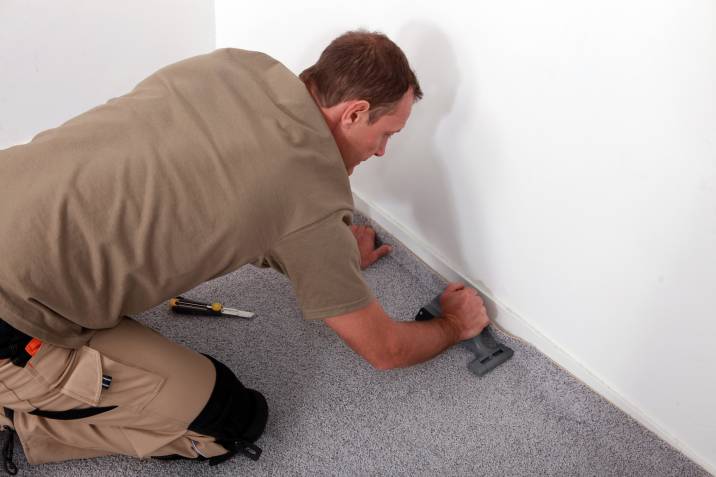 Additional costs to consider
Aside from the factors mentioned above, there are extra costs to consider if you want to install carpet in your place. 
Carpet removal
Most carpet laying and installation jobs are because of renovation and new construction. However, that is not the case for some. More often than not, your carpet installation job entails carpet replacement of your old one. Carpet removal costs somewhere from $1.50 to $4.50 per square foot. 
Furniture moving
Chunky furniture pieces in the room must be removed for carpet fitting and installation. Typically, furniture moving is charged separately. Heavy and fragile items such as refrigerators and pianos may need an extra payment of $50 to $100. 
Carpet cleaning
If you think your carpet now is fine as it is, a viable alternative would be to have your carpet cleaned. Steam cleaning your carpet is a safe and effective way to get rid of any dirt, mold, allergens, and other substances that make their way into your flooring. 
Floor repair or replacement
Before your carpet installer can place the padding lay the carpet, they'll have to check for any structural damage on your flooring. This is essential to ensure the structural integrity of your floor. If your floor requires intensive repair, you might need a contractor to work on it before installing your carpet. 
Post a task for carpet laying and installation
It's best to know how much it costs to install carpet before you find a professional to do the job. Once you understand the cost variables, the next step is the most important - hiring the right carpet laying and installation specialist. 
When you post a task on our platform, include your budget, location, preferred carpet material, area size, and the room you want to be fitted and carpeted. These details can help Taskers provide you with a more concrete quote. 
Having a pro install your carpet for you is not only convenient but also practical. This way, you are assured that the job is properly done and you won't have any issues in the future. Once you create a task, wait for Taskers to get in touch with you!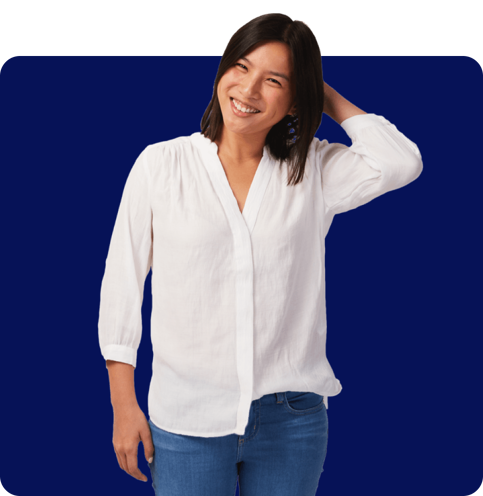 FAQs
Depending on the material of the carpet, foot traffic, and maintenance, a carpet can last from 5 to 20 years. 
Technically, yes, you can install carpet on concrete. It is advisable you have padding that will serve as a moisture barrier so your carpet doesn't get ruined right away. 
If your carpet was installed ten or so years ago and has worn out, it might be time to replace it. Another sign to replace your carpet is when there are stains and smells that can't be removed, no matter how thorough your cleaning is. Moreso, your carpet is beyond saving if it causes you allergy symptoms from water damage and mold. 
It's free and takes only a minute.