Home

/

Terrazzo Flooring Cost Guide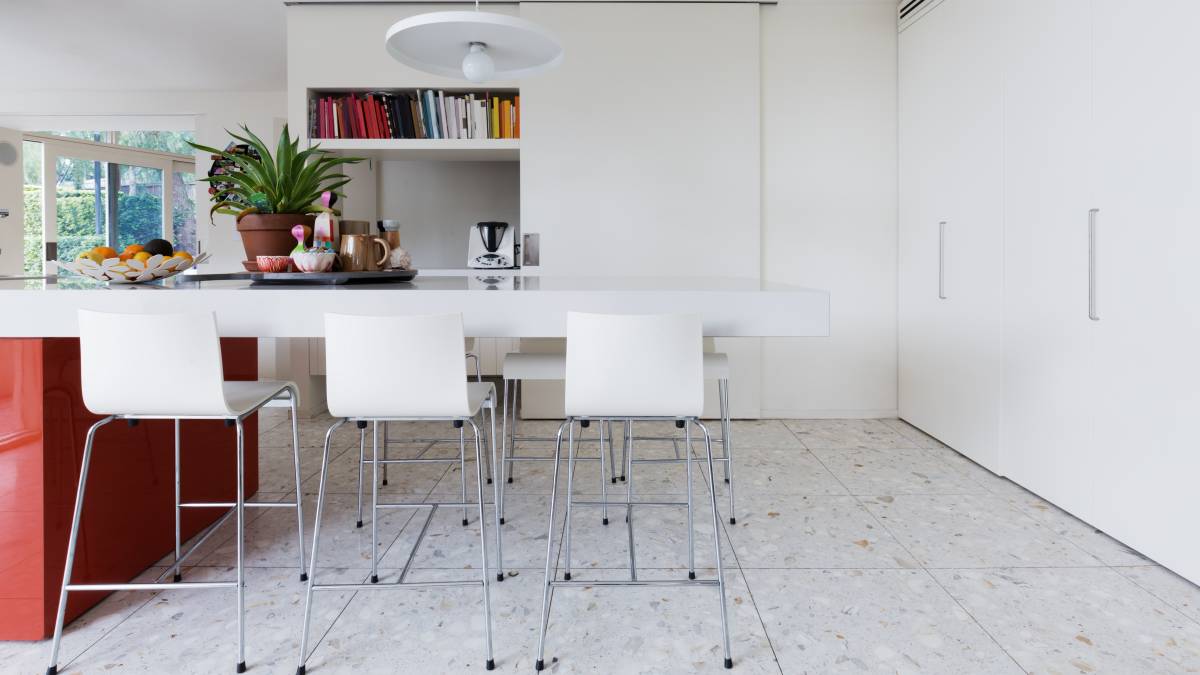 How much does terrazzo flooring cost?
Get a free quote now
Post to find a price. It's free and only takes a minute.
Price guide
$1,500 - $7,000
Find terrazzo flooring experts, fast

Post a task with your price in mind, then get offers.

It's free and takes only a minute.

See how it works
From its durability to visual appeal, terrazzo flooring has become a choice for many homeowners. Not only is it easy to maintain, but it comes in many colors, making it perfect for multiple rooms at home. However, this is a project that you can just do yourself. The installation process can become quite complex, making it best for a professional to install your terrazzo floors. The average cost of terrazzo flooring is $4,400. 
In this brief, we'll discuss the factors that affect the price of terrazzo flooring. So, if you're interested in installing this in your home, keep reading to learn more!
Price list of terrazzo flooring
When looking for someone to work on your flooring, you can expect them to charge you by the square foot. 
| | |
| --- | --- |
| Type | Average cost including material and labor |
| Tiled epoxy | $9–$22 per square foot |
| Poured Epoxy | $15–$35 per square foot |
Factors affecting the cost of terrazzo flooring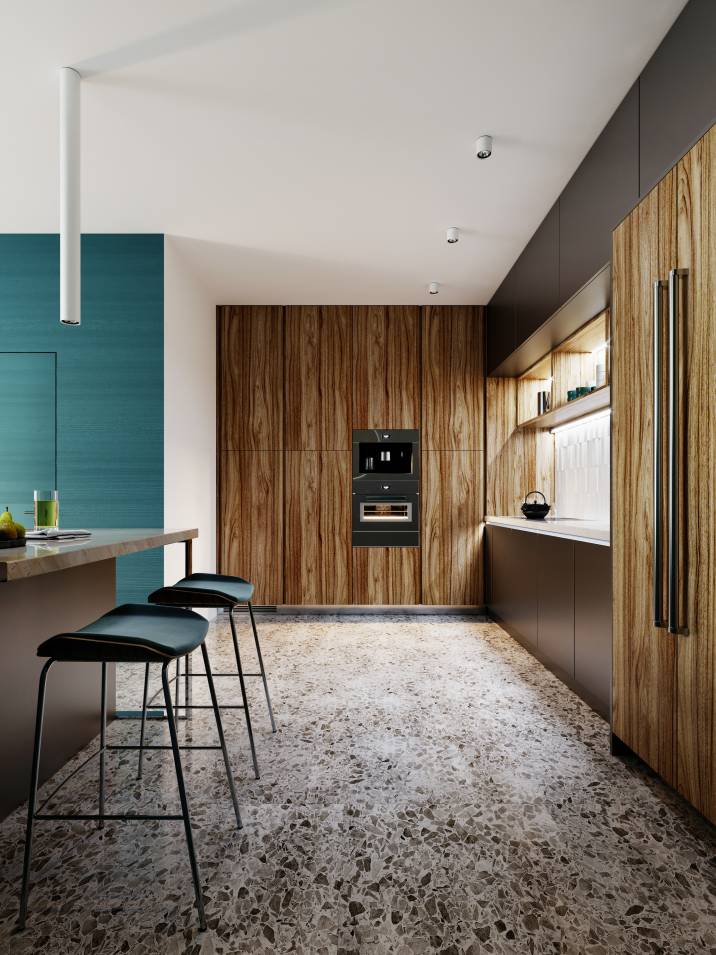 The cost of terrazzo flooring is not cast in stone. Different things affect its price, from the labor costs to the type of material used. 
Labor 
When getting a professional to install your terrazzo flooring, you'll need to pay for the elbow work. This fee is usually dependent on how big the flooring space will be. It ranges between $5 to $20 per square foot. 
Material
Terrazzo flooring combines fragments of aggregates, like glass and marble, using concrete or epoxy resin. Glass is a budget-friendly choice, as it's generally less expensive than marble. You can explore other materials, such as recycled materials, mother-of-pearl, and natural stone, to find the one that best enhances your interior or exterior space's appearance.
Color and design
The most common colors for terrazzo flooring are white and black, often made from materials such as granite, marble, and stone. These colors offer a classic and timeless finish to your home. 
You can certainly create a unique design or style. However, choosing and adding different colors, patterns, and chip sizes may increase the price of the service. Using metal strips to separate the sections can also add to the overall costs. 
Brand
The brand also dictates how much terrazzo floors cost. Many brands offer terrazzo flooring, and some can be more expensive than others due to the quality and work that goes into manufacturing the tiles or material. It's a good idea to ask for your contractor's guidance when selecting a brand of terrazzo flooring.
☞ You might also like: How much do polished concrete floors cost?
Terrazzo flooring installation methods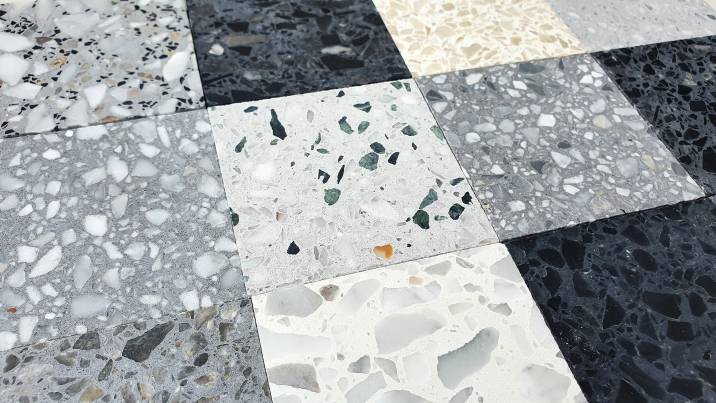 Terrazzo flooring, as previously mentioned, is not a DIY home improvement project and is typically installed by a professional. There are two main installation methods: poured and tiled. 
In situ pouring techniques
This is a terrazzo installation method wherein the mixture is poured on-site manually. After pouring, the flooring is ground and polished according to the desired outcome. Poured terrazzo flooring costs vary, spending on the technique, floor size, and other factors. 
Sand-Cushion Terrazzo
In the sand-cushioned technique, a cement base is laid, sand is added, and then terrazzo mix is poured to reduce cracks. It's a traditional method but can create flooring that's too thick for some spaces. This process is best applied on interior floors and new projects.
Thinset Terrazzo
To those who prefer a thin layer of terrazzo, this one's for you. Thinset terrazzo can be installed over plywood subfloors and concrete, and contractors pour ⅜-inch thick epoxy-resin terrazzo over the substrate. Like sand-cushion terrazzo, it can only be used for indoor flooring.
Monolithic Terrazzo
Monolithic terrazzo involves pouring the terrazzo mix directly onto the concrete subfloor. Professionals use this method for interior and exterior flooring, and it can also be used over existing concrete subfloors. However, it is prone to cracking.
Terrazzo Tile Flooring
Compared to the pouring method, terrazzo tiles are already pre-made and ready to be installed on top of the concrete subfloor. The professionals just need to arrange and position the tiles on the floor and secure them with a suitable adhesive.
Benefits of terrazzo flooring
Choosing the right floor also involves finding durable yet easy-to-maintain floors. For those reasons alone, many gravitate towards terrazzo flooring. Here are some advantages of installing terrazzo flooring in your home. 
Durable
With terrazzo flooring, homeowners have less to worry about since it is resistant to many things, from water and fire to chemicals and stains. This flooring acts as an added protective layer to the floor.
Eco-friendly
Terrazzo flooring is an environmentally friendly flooring choice. It's known as "green" flooring because it uses natural aggregates found in stone, like marble and granite. 
Aesthetic appeal
Even though black and white terrazzo flooring is common, you can find many designs and patterns on the market. Its speckled appearance allows for many combinations of aggregates and resin to be used. Terrazzo is one of the trendy surface materials to add depth and personality to bathrooms.
Low maintenance
Many contractors will tell you that terrazzo flooring has very low upkeep costs, even more so than its replacement costs. If you need a good rinse,  you can always rely on floor cleaning experts. Terrazzo is a good investment in your home since it requires less maintenance than other flooring options.
Longevity
Terrazzo flooring can last for an incredibly long time, sometimes even the lifespan of a building. When installed in homes, it is rarely replaced, even in high-traffic areas.
Post a task for terrazzo flooring
From bathrooms to kitchens, terrazzo floors can add a natural touch to any space. If you're ready to spice up your flooring, find a trustworthy terrazzo flooring pro to assist you. All you need to do is post a Task on Airtasker. Be sure to include the following details in your post: 
Location

Area size to be installed with terrazzo

Budget

Preferred schedule

Style and/or material you prefer
Once posted, you'll just need to sit and wait for our reliable contractors to make their offers. Remember that terrazzo flooring requires an expert hand. So, don't hesitate to post a task now!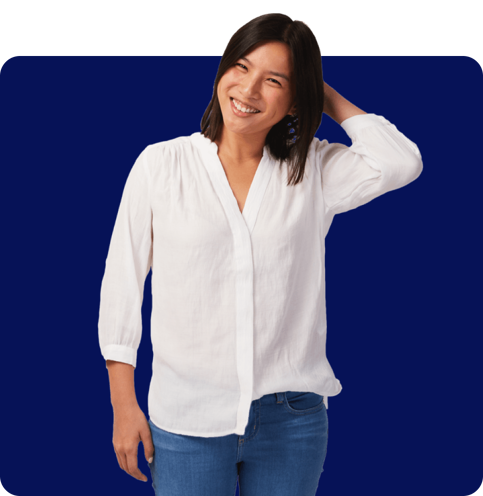 FAQs about terrazzo flooring
You can use terrazzo floor tiles on your kitchen countertop or sink. You may also use it for outdoor benches, tables, and chairs. You can explore a lot of options for this type of flooring.
Several factors can affect the price of terrazzo flooring. But terrazzo can be considered more expensive than other tiles and flooring solutions.
No, terrazzo is quite strong and resistant to cracking, as it has great shock resistance. This makes it strong enough to withstand constant pressure.
Terrazzo floors can last for a very long time, between 40 to 100 years, when well-maintained.
Yes, it is recommended to seal terrazzo floors, especially when they are poured on top of concrete. This is to prevent stains from penetrating the surface.
It's free and takes only a minute.