Find hedge trimmers, fast

Post a task with your price in mind, then get offers.

It's free and takes only a minute.

See how it works
Hedges serve an important purpose. They serve as a boundary and add structure to your garden while giving you privacy. But just like any of the plants in your garden, hedges require maintenance, watering, and trimming. While you can always have your garden maintained when you get too busy, it's nice to know how to trim hedges by yourself, so they're always neat and in shape.
Here is a step-by-step guide that will teach you how to trim your hedges the right way.
Tools you'll need to trim your hedges
Your garden shed should be stocked with the right equipment to trim your hedges. Remember to choose high-quality tools. Since most tools for hedge cutting are blades and shears, ensure that they are sharp and functional.
Here are some common tools used for trimming hedges:
Hedge clippers

Electrical hedge trimmers

Step ladder

Hand pruners

Pruning loppers

Curved saw
When do you prune and trim hedges?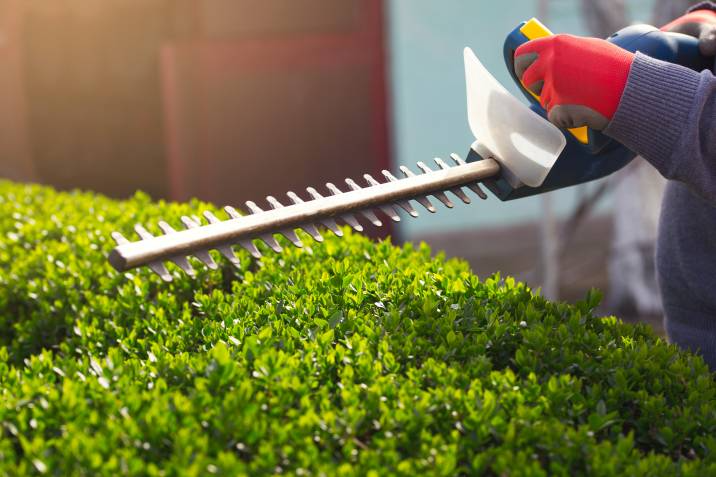 Your hedges need to be both pruned and trimmed. When you prune your hedge, you remove overgrown or dead branches and stems to promote growth. On the other hand, trimming hedges is about maintaining their shape and finish. 
These are tasks that you can't do whenever you like. There is always a best time to cut and prune hedges. 
Evergreen hedges require pruning twice a year; It's best to plant them during the spring and immediately trim them.  

Deciduous hedges should be trimmed twice a year in the spring and late summer. To have the hedge grow into the shape you desire, it's best to do formative pruning right after planting it. Formative pruning should be done for two years.
Most plants should be pruned late in winter when they are dormant. Avoid trimming during nesting season early in the year to make way for birds' nests growing in the plants. 
How to trim your hedges
There are different ways to classify hedges. They can be upright plants, deciduous plants, and conifers. Because of this, you will need to pay extra attention to how you need to trim the hedges to maintain their desired shape and form. 
The steps below walk you through how to trim your hedges: 
Step 1: Trim the body of the hedge
Using a hedge trimmer, start at the near bottom of the hedge and work your way upwards. Move your trimmer at a slow, stable pace to control its motion. 
Step 2: Trim the sides
Hold your trimmer at a 10-degree angle when you trim the sides of the bush. This allows your hedges to be wider at the bottom and slightly narrower at the top. Having your hedge in a tapered shape helps sunlight reach your hedge's lower branches and roots. 
For upright plants such as hawthorn, privet, and evergreen hedges, you should trim the back of its sides to its top every four to six weeks. This will help you maintain the shape of your hedge. 
Step 3: Trim the top of the hedge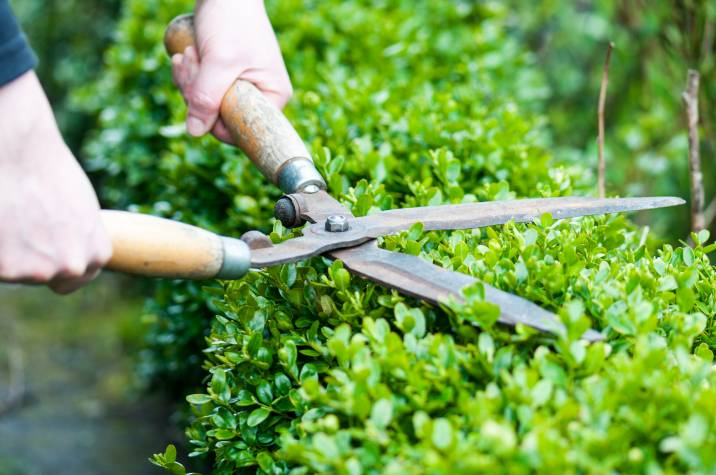 Level your hold on your hedge trimmer to cut the top of your hedge flat. Use guided left-to-right and right-to-left motions as you trim the top of the hedge.
For hedges with a naturally bushy base like the beech and hornbeam hedges, you can clip or trim the top of your hedge to a shape that will taper at the top. This shape will complement its bushy base. Be sure to do this twice every year after flowering season. 
When it comes to your conifers, you will need to clip your hedges to the shape you want three times a year. This is best done during the summer until late August. Be sure to stop the leading shoot of conifers to its desired height so that it will not re-grow. 
Step 4: Clean up your mess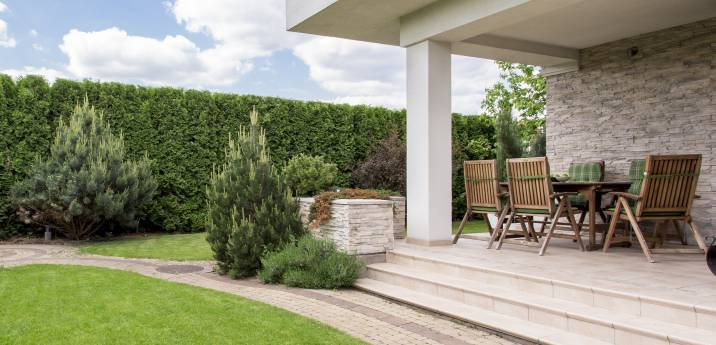 Using a blower, you can get rid of excess debris in your hedge. Sweep away any branches and leaves you've trimmed to give your hedge a neat and pristine look. 
Get extra help from a gardener
If you still feel apprehensive about trimming and pruning your hedge, you can always hire a hedge trimmer to get the task done for you. Don't put off trimming your hedges: Post a task today!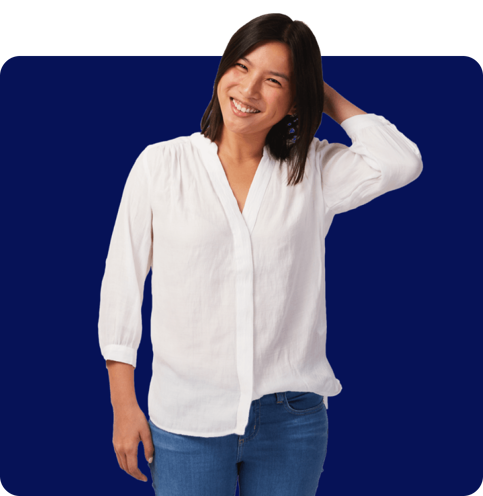 It's free and takes only a minute.