We're all a little guilty of day-dreaming about that gorgeous island bench, but let's not forget the thing that can add the biggest wow-factor reaction – kitchen splashbacks. Getting the splashback right can be particularly important for small kitchens, as certain materials can make the kitchen appear larger. So how do you choose the perfect kitchen splashback for your design?
Kitchen splashback considerations
The main thing to think about is the type material you would like to use and the total cost for the size you need. There are so many options on the market and it's not an easy decision to make.
Take your bench tops into consideration as well as cabinetry to narrow down your options and hopefully reduce your sense of renovator's decision fatigue.
Don't forget to ask yourself the harder questions too about how easy it is to clean too. After all, it's called a splashback for a reason.
So whether you'd like to make a statement or something that blends in, here are some different options kitchen splashback materials and factors to consider:
Inexpensive splashback materials
Glass splashbacks
Simple, inexpensive and easy to clean, you can't go wrong with a glass splashback. It will suit almost any kitchen design and comes in many colour options. Colourful glass splashbacks such as red are also a popular option. But make sure you consider that bold colours aren't everyone's cup of tea and may not be to yours either after looking at it for a long time.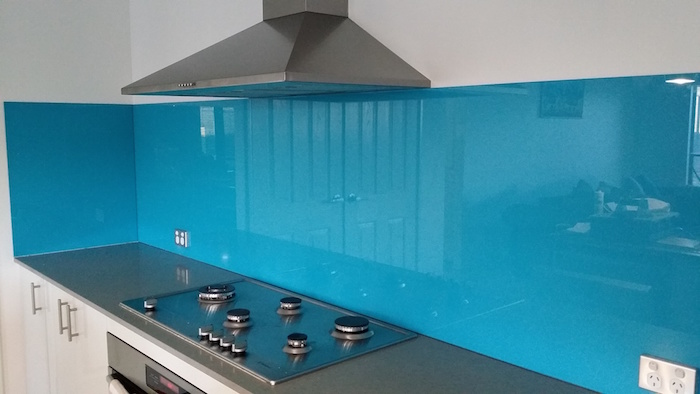 Source: Glass100
Stainless steel splashbacks
The stainless steel splashback offers a minimal design for the more industrial-style or contemporary kitchen. Inexpensive, easy to clean and durable, it's easy to see why this option is appealing to many. Whilst it may not be the wow factor that you're looking for, it will seamlessly blend with other décor and items in your kitchen design.
Pressed metal splashbacks
Pressed metal or pressed tin is a lovely inexpensive and attractive option. It provides a subtle vintage feel. It is often considered difficult to clean, so keep that in mind. A bonus for the budding DIY renovator types – it is easy to install. Many suppliers provide detailed installation tips and you can easily post a handyman task for to get someone to put it in place for you.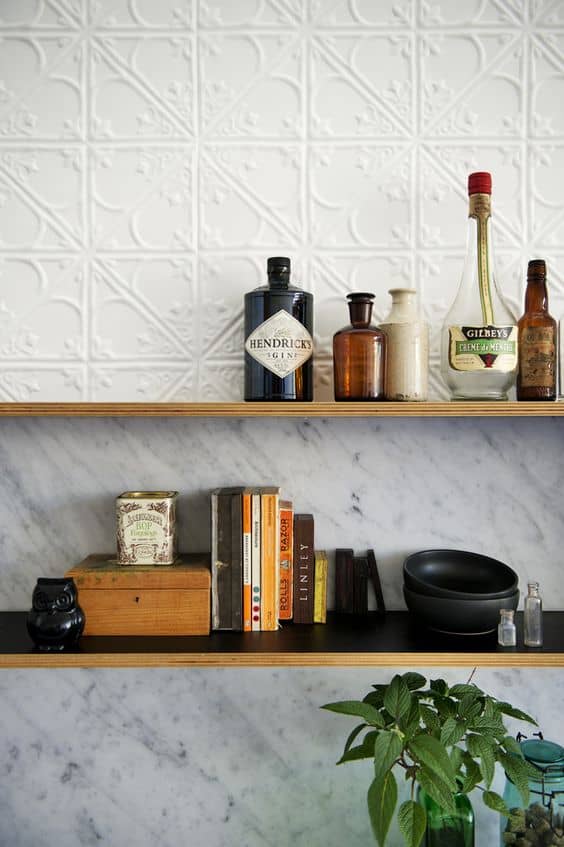 Thinking about some other changes in the kitchen? Here are some other href="https://www.airtasker.com/blog/handyman/kitchen-home-improvement-ideas/">kitchen home improvement ideas.
Unique splashback materials
Timber splashbacks
Timber splashbacks are a stunning look. However, timber is expensive and can be tricky to maintain and clean. But if you want to go all out and make a statement or bring a warm Nordic feel to your kitchen, it's hard to rule this out as an option.
Window splashbacks
A real show stopper, the glass window splashback! This splashback design draws the eye outside, making the kitchen appear larger. Ideally, you want your window to be looking onto nothing more than a whole lot of greenery to produce the wow factor! This alluring design will make your kitchen pop. It will allow for ample natural light to filter through this well-utilised room. Of course, this design comes with a hefty price tag when you're removing walls.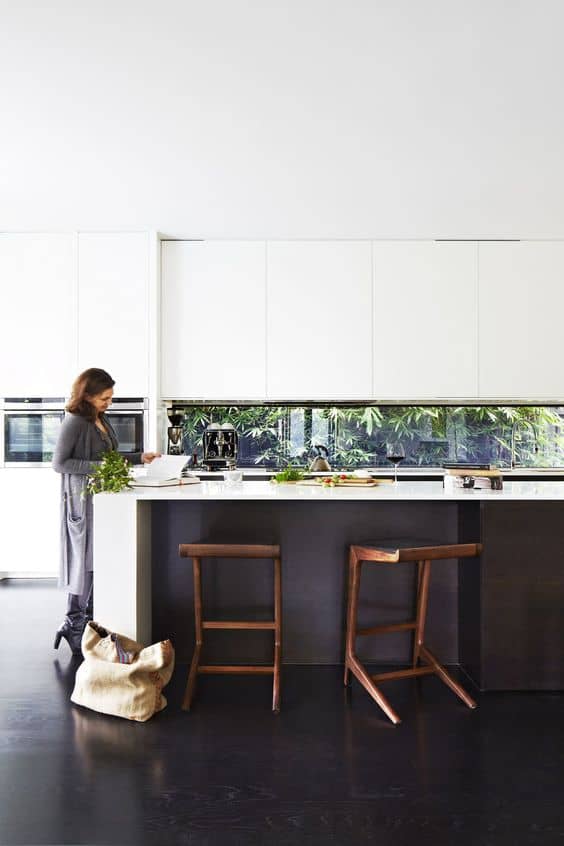 strong>Subway-tile, dark grout
A subway-tiled splashback is on-trend without being over the top. It's easy to clean and super stylish option to throw into the ring. Given the tiles are large, it works particularly well for a large space yet may shrink a small kitchen.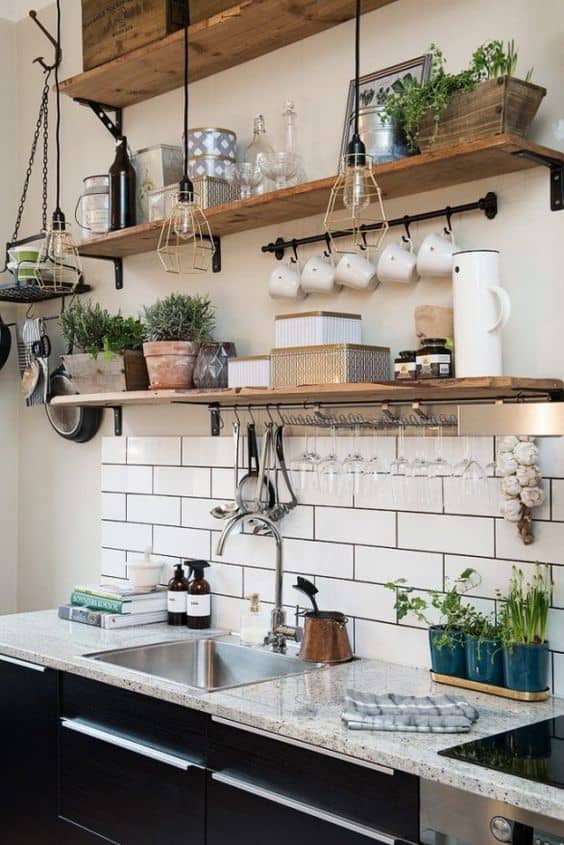 Marble splashbacks
Marble is jaw-dropping but it's pricey and tricky to maintain. If you have your heart set on a marble backsplash though and you have the patience and attentiveness to care for it, this option is sure to add value and style to a contemporary kitchen design.
Feeling inspired? Skilled local handymen and tradespeople are available for hire on Airtasker to help you with your next project!