The kitchen is the hub of the home and space where everyone congregates around to chat, cook meals and eat in. So it needs to be an area that you love and reflects your style, by adding rustic, modern or art-deco pieces – or whatever you suits you!
It doesn't matter if you have a small kitchen design or are lucky enough to have a huge open plan kitchen, you can add your own personal touch in the simplest of ways. We all have many cupboards to hide away food, fridges and dinnerware, which makes a kitchen cabinet the easiest thing to change for the biggest dramatic effect.
With clever kitchen design ideas, you can bring a whole new lease of life and even added practicality.
And as the old saying goes; a change is as good as a holiday, so let's get cracking on some inspirational kitchen ideas for your kitchen cabinets!
Door Knobs and Handles
Your kitchen cabinets might already be looking great but what about the door handles or knobs? Changing these is a fantastic way to transform your kitchen without the added expense of replacing all of the cabinetry.
Handles and knobs can intensify charisma, solidify your design aesthetic and can keep your kitchen up-to-date with the latest trend, such as matte black or copper.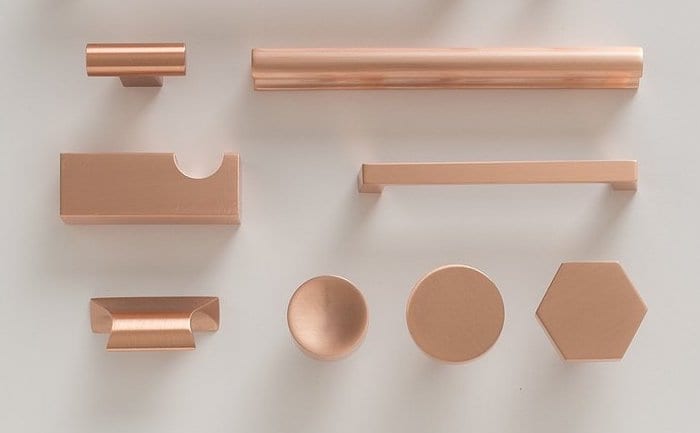 There are all different types of kitchen door handles/knobs as well. Metal, wood, painted and ceramic are all popular and because it's a small detail, you can update it often.
Adding light
Kitchen cabinetry is brought to life with modern LED strip lighting. So if your kitchen is on the more minimalistic side, this is definitely something to consider if you want to give it some extra flare.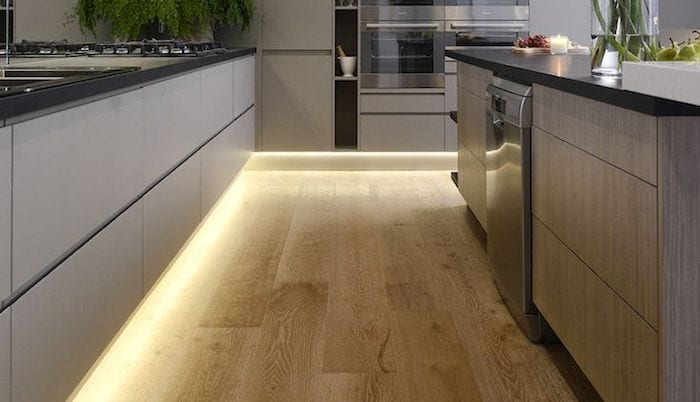 Don't forget to think about how the LED lighting will work with your kitchen splashback as well.
Multi textured cabinetry
Dark cabinetry throughout looks stylish and sophisticated, however, it can make a small kitchen seem even smaller, which is why we're happy that two-coloured cabinetry is 'in' in a big way. At the moment, it's centralised around a wood (real or laminate) with white or black, which is interchangeable depending on personal preference. And because this is just changing some of the cabinetry, it means you don't have to update all at once.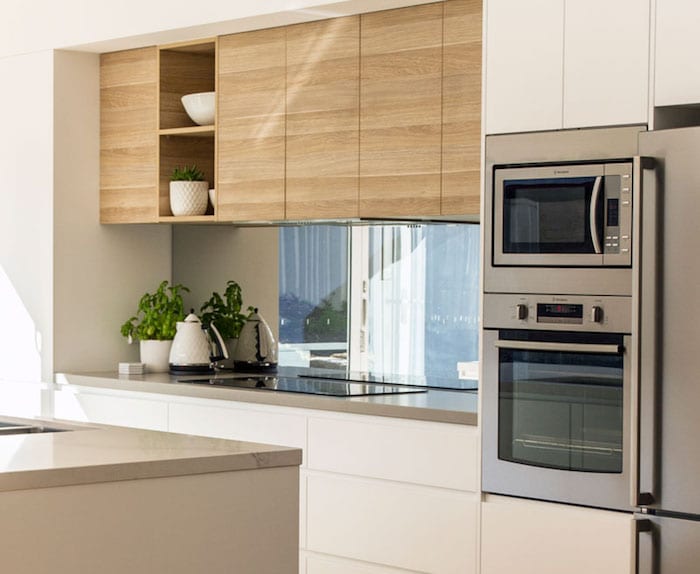 It looks great in a beach-side home and has a lovely refreshing feel when teamed with some greenery for added colour.
DIY Revamps
Renew scratched or scuffed kitchen cabinet doors with a sand back and a fresh coat of paint. You could even take your kitchen in a completely new direction such as a nautical or country-farmhouse style, which is quite easily done as they both use a similar style of door.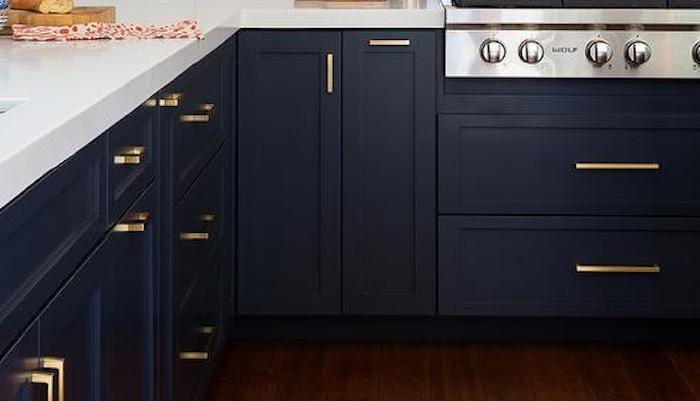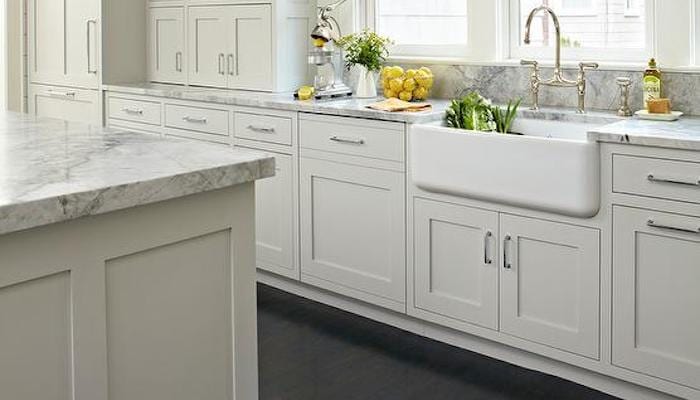 Thinking outside the box
If having everything in uniform isn't your thing, you can mix it up with using crates as draws to add a rustic touch or even using different styles of recycled cupboards throughout – just make sure it's a similar tone for a little consistency.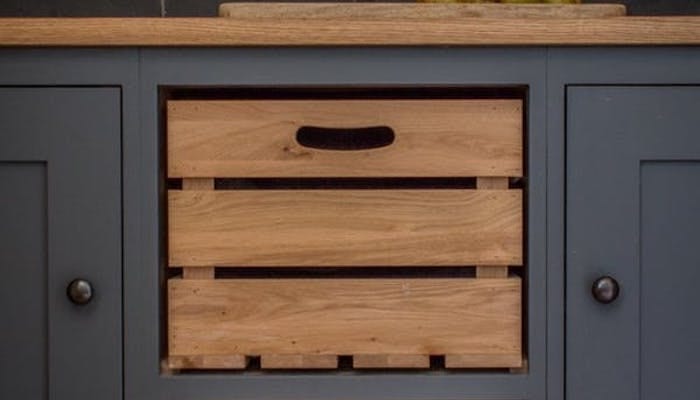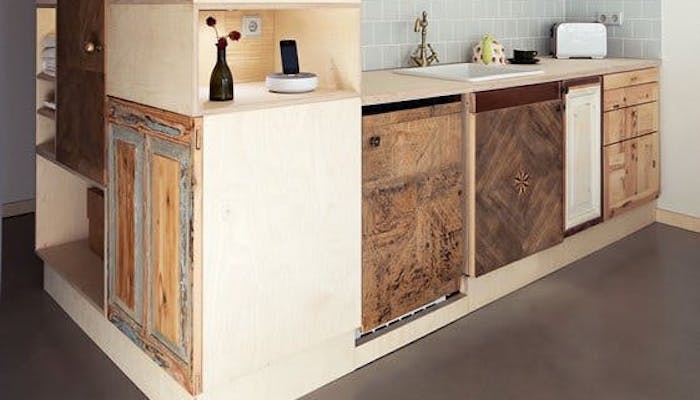 Display kitchen cabinets
Showing off your 'good' plates, cups and other trinkets is something that has never really gone out of fashion, but what has changed is the way it's done. This could be as simple as open shelving or multi-panned glass kitchen cabinets… it all depends on what you prefer.

The options for large and small kitchen design ideas are only limited by your imagination and there is so much you can do to improve your kitchen units. This is just the tip of the iceberg.
When you are looking for ideas, think about what inspires you and design your kitchen cabinets and kitchen island benches around that concept (e.g. industrial, country, modern, Hamptons, etc).
If you need some help with styling or putting the finishing touches on your new kitchen cabinets and kitchen ideas, reach out for an extra hand on Airtasker. We have plenty of handyman tips and help available online.
Feature image source: House beautiful