Need to move out of your rental in a few weeks? Maybe you have a place lined up or perhaps you still need to find something, either way it can be a stressful time.
So let's take a look at how you can make the move as easy as possible, including the dreaded end of lease cleaning… Here are some of our favourite tips.
Before you move
If you are the one giving notice you have a lot more time on your hands, but if you weren't that lucky you don't have as much time on your hands. So here's what you need to do:
Decide how you're going to move early on.  Do you need to hire someone with a truck or a man with a van? Or will it just take a couple of trips in your car?  Make it easier on yourself by getting a removalist to help.
Confirm with your real estate agent the exact date you are moving out and agree on when you want to have the final inspection.
Stock up on free cardboard boxes from Bunnings or supermarkets.
Declutter as much as you can before packing.
Start packing up things you don't use often and clean cupboards as you empty them.
If you can get your mail redirected at least four weeks before your move.
Arrange for disconnection and reconnection of your utilities, making sure disconnection takes place after the final inspection. You don't want to be left with any bills that you didn't know about!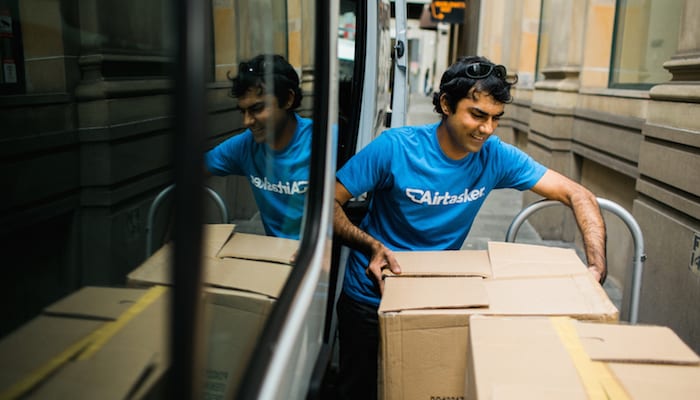 After you move out
But before you hand back the keys…
Clean thoroughly
End of lease cleaning is really important so that you can get your entire bond back, it's essentially a really really good spring clean. So basically you need to leave the property in the same condition as when you moved in, except for wear and tear.
Your landlord might give you a move-out checklist which makes it a bit more obvious what needs to be done. And if you're really lucky they might want to do some renovations after you leave so they might not be so picky about the state it's left it.
Here's a bit of a checklist to help you out:
Sweeping
Mopping
Vacuuming
Oven cleaning
Grout cleaning
All dust and spiderwebs removed
Cleaning windowsills
Blinds and curtains should be dust and mark free
Carpets steam cleaned
Grass mowed
Balconies washed down
Garden plants maintained
After the move, do a final check that the property is empty, including easily overlooked spots like on top of built-in cupboards or under the house.  Leaving a roll of toilet paper as a courtesy for the next tenant is a nice touch, but don't leave half-used cleaning supplies or spare kitchenware, even if you think it might be useful to someone; the landlord might charge you to have them removed.
Here are some extra tips for making sure you get all your bond back:
Be there. It's really important that you try to be there for the final inspection especially because it's often harder for someone to be critical to your face.
Don't underestimate the power of scents to make a subtle positive impression on your landlord.  For example, during your end of lease cleaning, freshen all drains by adding tablespoons of bicarb soda, a good splash of vinegar and several litres of boiled water from your kettle.  Everything will seem much more pleasant if there aren't nasty smells emanating from the drains.
Chucking orange peels into the oven for half an hour on a low setting can also make the property smell extra nice during the final inspection (just don't forget to remove them before the agent inspects the oven).
Find out whether you really need to have the carpets steam-cleaned, because you may not have to. In NSW, for example, it's actually prohibited for landlords to include a term in your lease requiring you to have the carpets professionally cleaned unless you agreed to it in your lease in order to keep pets.
So before going to the expense, make sure to check with your state's tenant's unions as to your legal obligations.  If you are required to do so, make sure you keep receipts. (If you have pets, also check your lease in case you signed a clause agreeing to fumigation.)
Check you have all keys to be returned including window and garage keys, as well as the spare key your mum had.
Document everything – take lots of photos of the state you leave the property in so you can compare them if necessary with photos you took when you moved in (hopefully, you remembered to do that!)
Generally make yourself aware of the laws for renters in your state, your rights and responsibilities and what you can do if there's a dispute over the bond.  Don't assume you have to wait for months for your landlord to sign off on your bond release form. For example, in NSW and Victoria, you can sign your form unilaterally and send it to the bond authority, and then the onus is on your landlord to make a claim within a fixed period of time.
If you don't have the time or the equipment to do your end of lease cleaning,  get an Airtasker to help you out.