Home

/

Loft Conversion Cost Guide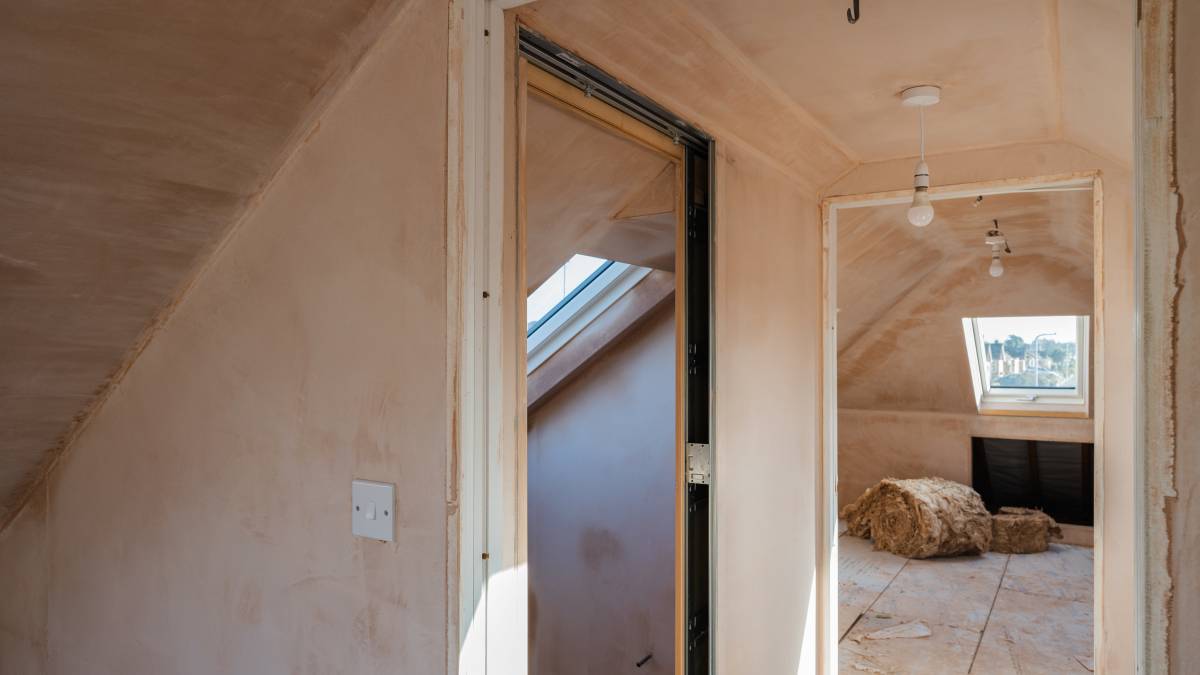 How much does a loft conversion cost?
Get a free quote now
Post to find a price. It's free and only takes a minute.
Price guide
$2,500 - $65,000
Find loft conversion contractors, fast

Post a task with your price in mind, then get offers.

It's free and takes only a minute.

See how it works
Want a cozy new reading nook or a dedicated home office? If you're looking for extra space for these things, or to build a bedroom or a light-filled living area, then a loft conversion is a great option. Not only does it expand your floor space and let you create a new living space, but it also adds value to your home. 
Loft conversion costs entail material expenses, contractor fees, architectural fees, and structural engineer costs. Expect to shell out around $2,500 to $30,000, depending on the loft conversion type. If you're budgeting according to area size, loft conversion costs per square metre (m2) start at $1,500.   
Are you planning for a house renovation, specifically your loft space? Read on to know the costs to consider in planning your loft-building project.
Price list of loft conversion
Here is a table that shows the roof space conversion cost according to type.
| | |
| --- | --- |
| Type | Average costs |
| Basic storage loft (Attic conversion) | $2,500 |
| Dust-free storage attic with white cell lining | $4,000 |
| Dormer loft | Starts at $17,000  |
| Mansard loft | Starts at $55,000 |
| Hip to gable loft | Starts at $25,000  |
Price range per location
| | |
| --- | --- |
| Location | Average cost |
| Sydney | $65,000 |
| Perth | $60,000 |
Common types of loft conversions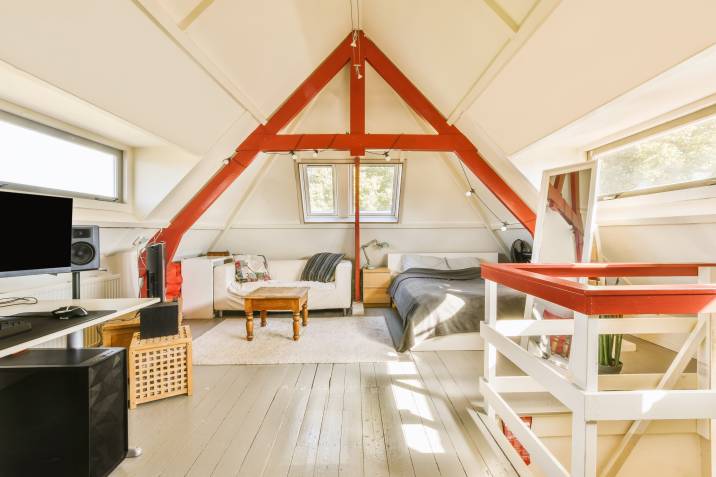 There are various types of loft conversions, which will determine how much a loft conversion would cost. You'll have to consider your roof's shape and height to find the best type for your home. 
Dormer loft
A dormer loft, the most affordable conversion, is usually referred to as a 'box conversion' due to the shape created on top of your roof. For this type, you are simply adding structure on top of the roof space rather than rebuilding or remodelling the exterior walls. 
Hip-to-gable loft
A hip-to-gable loft warrants removing the slope and building upwards, so the wall remains straight on one side until it reaches the top of the roof. It's usually the most expensive loft type due to the work required.
Bungalow
Bungalows are free-standing tiny houses or cottages. If you live in one and want to turn it into a loft, then you're in for an extra bedroom and living space. However, it can be a little pricier since the size is more significant in the area of bungalow conversions.
Velux
Velux lofts don't require changing the structure of your roof. Tradesmen just install Velux windows into the rafters and get your inside roof space fitted out. Does your house have ample loft space? Then this may be the best choice for you. Compared to other loft conversion choices, it's easy and cheap, too!
Modular
Modular lofts are pre-fabricated offsite. Once made, it'll be delivered to your house and installed in your roof space. That's why this may be a good option for you if you want to save time and effort on installation. 
Mansard loft
Mansard loft, meanwhile, entails adding a brand new roof built flat and upwards. Mansards have a flat roof and a 72-degree sloping wall. This gives plenty of usable space.
Factors affecting the costs of loft conversions 

Loft size
The bigger the space and the more materials needed, the higher the loft conversion cost. This is especially true for projects requiring structural modifications to comply with building standards. Bigger lofts will also require more time or workforce to meet a specific time frame.  
Existing roof structure
The condition of your existing roof may need repairs, or an entire new overhaul, depending on the loft type you want to convert to. If you need to raise the roof, you may need to consider this as an additional cost.
Type of loft conversion
The type will determine the process needed, the supplies, as well as the duration of the project. How intricate is the design you want? The more intricate the details, the more expensive it gets. So if you're on a budget, you can make the loft as simple as possible but still functional and beneficial for your home and lifestyle.
Style and quality of finishings
This includes stairs, which are lofts' means of access. The more complex your stairs are, the more costly they can get. Meanwhile, you can choose from various window styles, including dormers, skylights or both. Window choices can ramp up prices, especially if you want more. 
Labour
Loft conversion requires a lot of work, and some of these tasks should only be performed by professionals (such as electrical work and plumbing). You will need to factor this into the total cost, but hiring professionals for such services will ensure that your loft will be safe to use when it's done and ready.
Where you live
Loft conversion in major cities would cost more. For instance, loft conversion construction costs in Sydney are higher than in Perth. So if you live in central areas, you will need to factor in costlier materials and labour due to location.
How to save money on a loft conversion
You can still convert your loft into a breathable new space without breaking the bank. Just remember the following tips:
Consider a smaller loft for lower costs. Upgrading a small space requires fewer materials and labour. 

Start with a simple design you can easily improve in the future. Trends come and go, so if you want a cost-effective choice that's timeless and classic, you may want to choose a minimalist design you can conveniently improve in the future.

Pick off-the-shelf materials over bespoke finishings, as customised finishings will tend to cost double the price or more.
A loft conversion project can be a bit stressful, but don't forget to enjoy the process! After it's done, you'll get to enjoy a fresh new space at home.
Post a task for a loft conversion
Book a reliable and experienced expert for your loft conversion project and enjoy a quality, long-standing loft for your home. 
Once you're ready to start the project, create a task on our platform. Taskers can also help you with other services, such as architectural rendering and house renovation. Post a task now, connect with a local contractor, and get an accurate quote in minutes!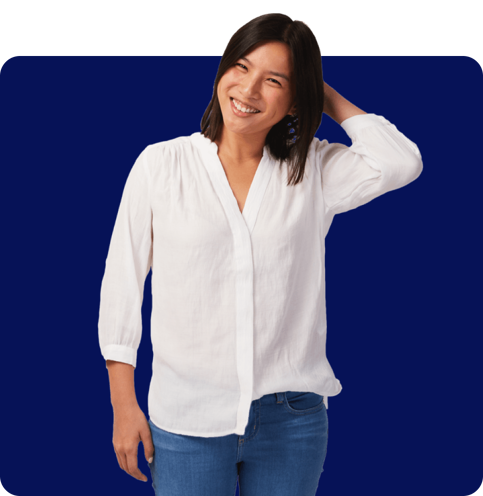 FAQs about loft conversion
A loft conversion is generally cheaper, more straightforward, and covers anything from turning the attic into a bedroom to raising the roof to the height of the ridge (such as a dormer). An extension makes the house larger. Whereas a conversion typically adds a little, an extension adds a whole living space.
If your objective is to increase the value of your home, then loft conversion is worth it since it serves as an additional room. Your loft is also worth transforming if you want to add floor space for a home office or extra room and need it done quickly. 
A loft conversion project can take about 2-10 weeks to complete, depending on the size of your loft and the type of loft conversion you choose.
Attic or loft conversions are major renovation projects. Involving an architect or a licensed designer can help ensure that your project meets local council requirements. If you want to make the space habitable, you need council approval. You won't usually need approval if you convert your attic space into storage with ladder access. 
It's free and takes only a minute.