Home

/

Appliance Repair Cost Guide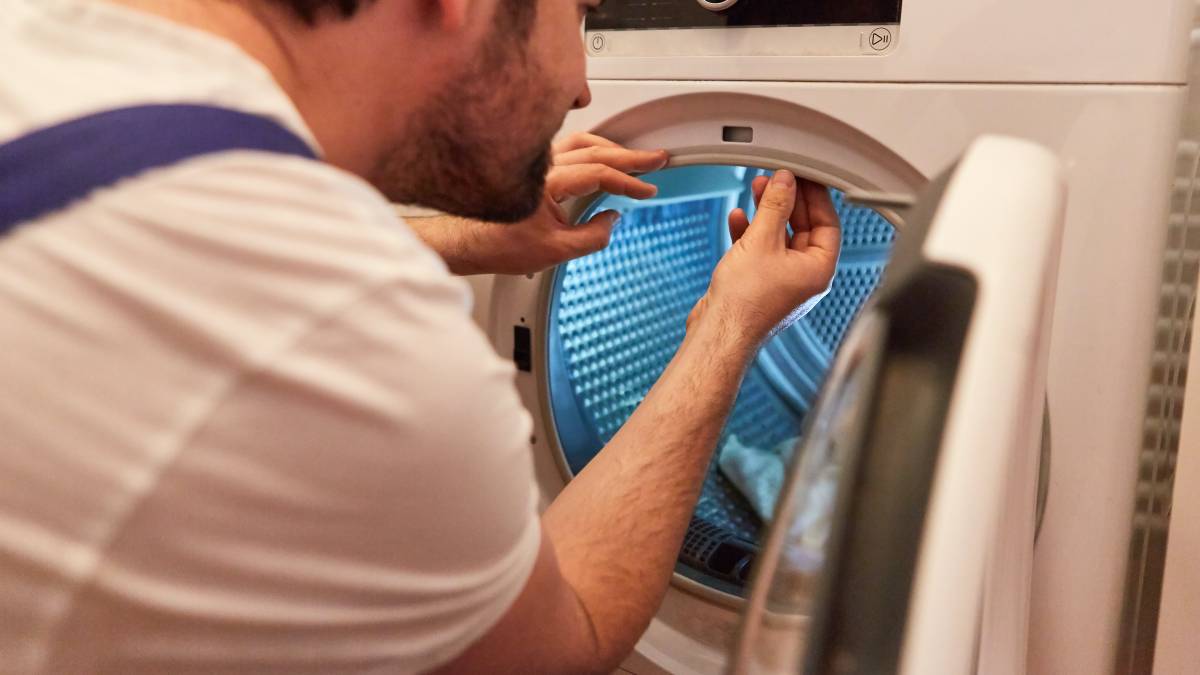 How much does appliance repair cost?
Get a free quote now
Post to find a price. It's free and only takes a minute.
Price guide
$50 - $500
Find appliance repair experts, fast

Post a task with your price in mind, then get offers.

It's free and takes only a minute.

See how it works
Our home appliances enable us to make our everyday tasks easier and more enjoyable. They help us accomplish household chores in the kitchen, keep our food fresh, and help us do the laundry or clean our homes. That is why when they suddenly do not function accordingly, it disrupts our household routines.
You can check with your local state if there are also laws that protect you as a consumer. In some countries, appliance repair is more accessible now than ever because of the right to repair scheme. This law allows appliance owners to have their appliance products repaired as well as to extend the product's life. Manufacturers will be required to supply replacement parts for their appliances. Spare parts will be more available and replaceable for as long as seven years after the product is discontinued.
So is there a fixed price for domestic appliance repair? Typically the cost to repair appliances in your home range from anywhere between $50 (minor repairs) to $500 (major fixes).
If you're looking for an appliance repair cost estimator, you've come to the right place. Read on to find low-cost appliance repair services near you and familiarise yourself with the price and common issues in appliances.
What are the factors that affect the costs of appliance repair?
The price for home appliance repairs varies depending on the device you have, its age and condition, the extent of damage, the size of the appliance, and the cost of its parts.
Type of appliance
Let's talk about the kitchen first. Repairing a fridge is a bit on the pricier side among household appliances due to its technological features, including its freezer. The average cost for a refrigerator repair ranges between $200 to $400.
It's challenging to work with leaky dishwashers or those who suddenly won't turn on, regardless of how many times you press the on button. Dishwashers are a bit cheaper to repair than a fridge, at $100 to $200.
If you are having problems with your oven or stovetop and this affects your supposedly enjoyable cooking experience, don't worry! It is relatively inexpensive to repair ovens and stovetops and usually take only a short time to fix. The average price for oven or range repair is $50 to $100.
Now, let's go to the laundry area. Washing machines can go wrong when it improperly drains, has belt issues, or is leaking. The average price to fix a washing machine is between $120 to $500. On the other hand, the typical cost for dryer repair can go anywhere from $100 to $400.
Age and condition
If the unit is old and is more than 10 years old, you will probably need more money to fix it compared to buying a new unit. This is due to the varying technologies in older and newer appliances. Aside from that, the replacement parts for older units can be more costly than the easily accessible parts for newer units.
The condition of the appliance will also determine how heavy the repair would be. The extent of damage will also give you an idea of whether some parts need to be replaced. For exact quotations, you may directly ask your chosen service provider. 
Replacement of parts
Typical appliance repair costs are heavily affected by the cost of parts that need to be replaced. If the repair provider says that you need to replace parts, discuss the cost of the parts before the actual repair to evaluate if it is worth repairing or if it is more cost-effective to replace it instead. Some repair professionals will let you choose between genuine, manufacturer-approved parts or generic 'pattern' parts (usually cheaper). Don't forget to ask about the warranty of this specific part too.
Labour
Appliance repair cost per hour of labour depends on the experience of your trusted repairman or service provider. As an estimate, it can go from $45 and up, excluding parts.
Appliance repair price list
Here is a detailed appliance repair price list, with estimated prices for your reference.
| | |
| --- | --- |
| Appliance | Price range |
| Washing machine | $100 to $500 |
| Dryer | $100 to $400 |
| Dishwasher | $100 to $300 |
| Refrigerator (combo) | $200 to $400 |
| Freezer's ice maker | Extra $350 |
| Wine fridge | $200 to $500 |
| Fridge seal replacement | $50 to $60 plus labour costs |
| Microwave | $100 to $200 |
| Oven or stovetop | $50 to $150 |
| Toaster oven | $50 to $200 |
What are other factors that affect the costs of appliance repair?
With the price range above in mind, you can also take note of the following additional considerations:
Call-out fee. For appliance repair service call costs, repairers will charge an initial call-out fee that usually covers the first hour of the job. If they live far from your place, it will usually cost more, depending on how long the job takes. Also, depending on the region, it can range from $100 to $150. Feel free to ask your repairer upfront so you can prepare.

Warranty or guarantee. A guarantee is an assurance that the manufacturer will provide repair or replacement if the product does not meet the expected quality and lifespan. A filled-out registration card usually validates these guarantees. Warranties, on the other hand, can offer wider protection, such as in accidental damage. You can check the coverage of your warranty or guarantee, as they don't always apply to all repair cases.

Location. If you live in major cities such as Sydney or Melbourne, the cost for appliance repair will usually be higher.
How do I know if my appliance needs repair?
Here are the most common issues of domestic appliances.
Appliance

Common issue

Washing machine

Failure to drain

Wobbling

Leaking

Underfilling with waiter

Standing water around the machine

Agitator issues

Mechanical issues

Worn or broken drive belts

Dishwasher

Leaks to the exteriors of the unit

Water that does not drain

Lack of heat

Oven or gas range

Broken burner

Bad switch that causes burner to run too hot

Faulty indicator light

Stuck oven door

Igniter won't work

Poor heating due to main controller

Incorrect temperatures due to faulty sensor or thermostat

Microwave oven

Magnetron

Diode

Glass tray

Handle

Door won't open, close or lock

Drive motor

Power cord
Appliance repair quotes from Taskers
For appliance repair, here is an estimated range of price quotes from Taskers.
For appliance repair costs, it starts at $50 to $300 per project, depending on the complexity, location and inclusions. For a more accurate quotation, you may talk to a Tasker and provide the details of your project requirements.
Save time and make sure that your favourite useful appliance is in good hands. To get an accurate quote for an appliance repair service, put up a task now and connect with a reliable Tasker in minutes! It's a fuss-free, convenient, and cost-effective choice.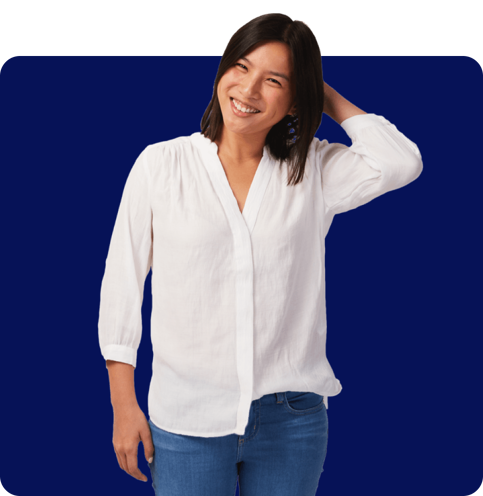 FAQs
There are very simple fixes you can tackle by yourself. Minor issues such as replacing non-electronic parts such as handles or glass trays, clearing clogged water valves, replacing heating elements on your cooktop, cleaning a clogged filter, and cleaning a lint filter or dryer vent that's full of lint. However, professionals should deal with complex tasks such as balancing a washer, replacing a fridge compressor, replacing kitchen circuits, rewiring, and other electronic issues. They have the appropriate skills and experiences to address these kinds of issues safely. The possible dangers of DIYs may put you and your family in danger, and it is not worth the savings at all.
Before hiring a service provider, you may ask them a few questions: Have you done this specific type of appliance repair before? Can you give me references or client reviews? Do you provide a written guarantee? Do you carry coverage in case of damage during the repair? Do you provide a written estimate for repairs? By asking these questions, you can gauge whether your repairman can meet and satisfy your appliance repair needs.
It's free and takes only a minute.