Home

/

Dishwasher Repair Cost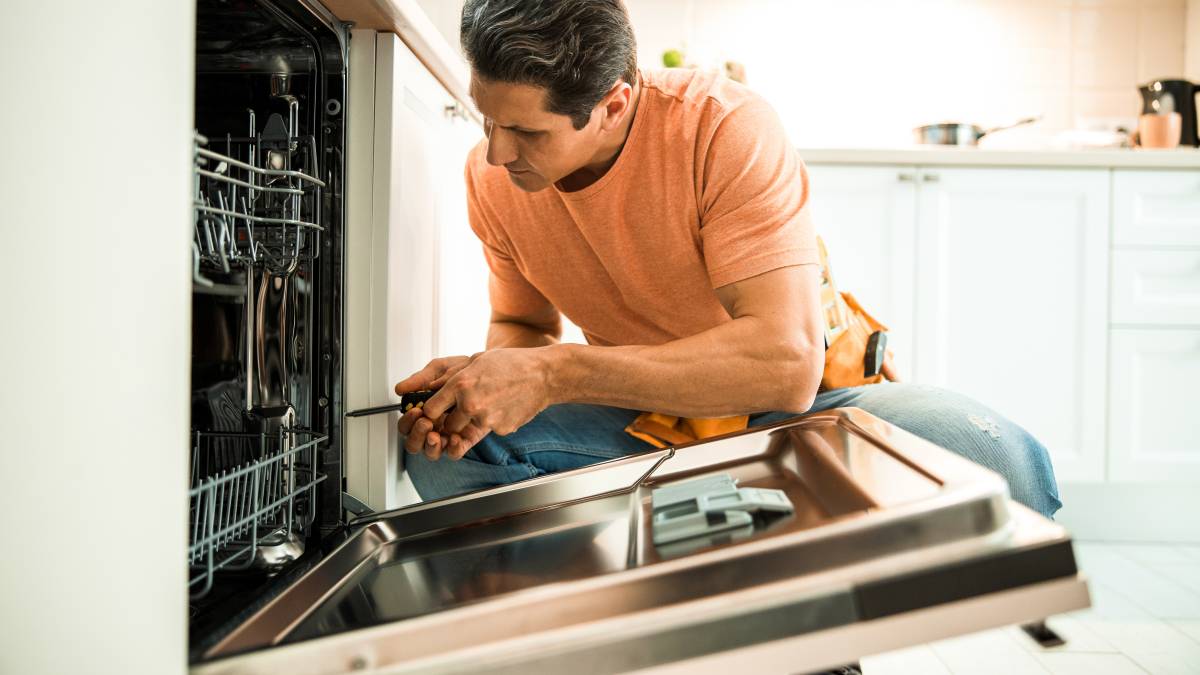 How much does dishwasher repair cost?
Get a free quote now
Post to find a price. It's free and only takes a minute.
Price guide
$50 - $1,000
Find dishwasher repair experts, fast

Post a task with your price in mind, then get offers.

It's free and takes only a minute.

See how it works
Many houses rely on their dishwasher to clean, rinse, and dry their dirty dishes and utensils daily, sometimes even multiple times a day. That's why you need to maintain it properly to keep its efficiency. But when problems arise with your trusted dishwasher, it's crucial that you get it repaired straight away.
Dishwasher repair costs in Australia can cost about $300, depending on the issue. This comprehensive cost guide walks you through the different rates and cost factors you can encounter when estimating prices for dishwasher repair. 
Price list for dishwasher repair services 
Here's a table of average dishwasher repair costs for the service you may need, including materials and labour. 
| | |
| --- | --- |
| Dishwasher repair type | Average cost  |
| Exhaust problems | $240–$1,000 |
| Filter issues | $50–$360 |
| Electrical issues | $150–$310 |
Dishwasher repair type
Exhaust problems
A telltale sign of an exhaust problem is if the water inside fails to drain. Issues like this can happen because of broken pipes and incorrect screwing of the tube. 
Once you see you're encountering draining issues, call a maintenance specialist immediately. This can lead to inconveniences like stagnant water inside the dishwasher or even a leaking appliance. The cost to repair exhaust problems in your dishwasher can cost $240 to $1,000. 
Filter issues
When the dishes are still dirty after leaving the dishwasher on, that means there is a problem with its filter—repairs for this range from $50 to $360. 
Many may not know how vital a dishwasher's filter is. It is responsible for catching all the food residue, after all. That's why you need to check on it constantly. If the filter is broken, you'll need to replace it. 
Electrical issues
There are instances when you can't pinpoint the problem with your dishwasher. The problem may be with its electrical system when this is the case. Your technician may still check for the following issues: motor start relay problems, broken door latch, and a broken lock mechanism. All of this can cost between $150 and $310. 
Factors that affect dishwasher repair cost
Before settling on your technician, it's good to know the factors affecting your repair costs.
Type of repair needed 
The biggest factor to consider in dishwasher repair is the type of repair needed. The broken part usually dictates the price. Some parts are easier to repair, like its filter, but there are more complex issues to tackle, such as problems with the control panel and motor. 
For instance, dishwasher pump repair costs can depend on how meticulous the repair will be, especially if it's the main cause of a foul smell. Meanwhile, dishwasher leak repair costs may be more affordable if it's a minor leak problem that's easy to fix.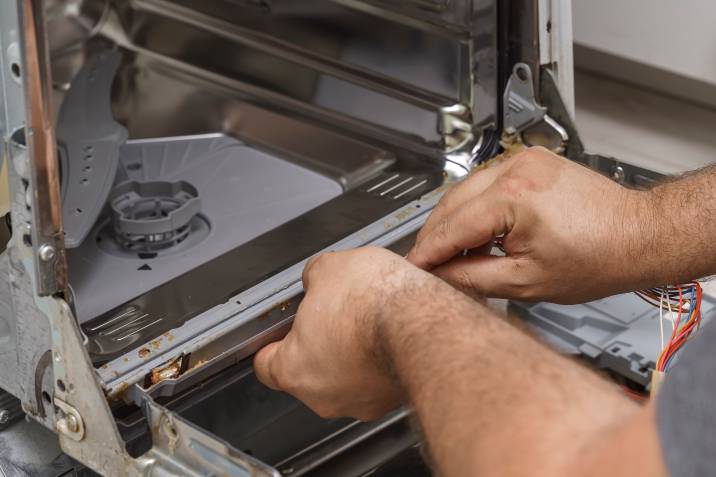 Cost of labour
Dishwasher repair technicians may charge repairs by the hour. The longer they take to diagnose and repair the issue, the more expensive it will be. 
If you're on a strict budget for repairs, it may help the technician if you explain the different problems you're encountering in detail. Point out where the issues are so they get straight to repairs. 
The make, model and age of the dishwasher
It costs less to repair new dishwasher models because their parts are much easier to find compared to older models. If your dishwasher model is quite old and worn down, consider purchasing a new model instead.
When to repair or replace a dishwasher
It's difficult to determine whether you should repair or replace a dishwasher. If you are experiencing persistent problems even after a few repairs, buying a new dishwasher may be a better financial choice. If you decide to get a new one, you can hire an appliance removalist to dispose of your worn-out dishwasher for you. 
If you're thinking about when is it worth repairing a dishwasher, if it's a minor issue an experienced professional can fix, have it repaired first. 
Post a task for dishwasher repairs
Dishwasher problems can be a headache. So, it's best to find a dishwasher repair specialist to get yours checked and fixed. Create a task on our platform and find reliable Taskers for the job. Here are some things you can include in your first post: 
Location
Preferred date and time
Problems encountered with the dishwasher
Model and make of the dishwasher
Age of the dishwasher
Certain types of repairs are best left to the professionals. Allow them to diagnose the problem and make the necessary repairs. Soon enough, you'll see your dishes come out cleaner than before.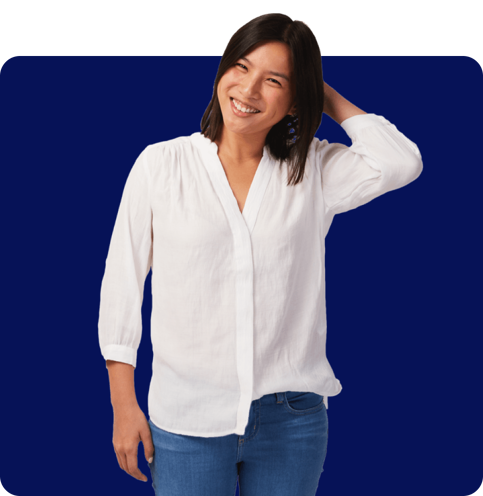 FAQs
This depends on a few factors like your budget and knowledge about the dishwasher and its parts. Check if you're capable of repairing it without causing more damage. If not, it's best to leave the job to a skilled and knowledgeable person. 
Yes, it can. You know your heating element is broken if the dishes and utensils inside your washer do not dry after a cycle. 
A dishwasher can last for quite a long time. Mid-range dishwashers can last up to 10 years, while higher-end models can last for up to 20 years if well taken care of. 
It's free and takes only a minute.