Home

/

Window Cleaning Cost Guide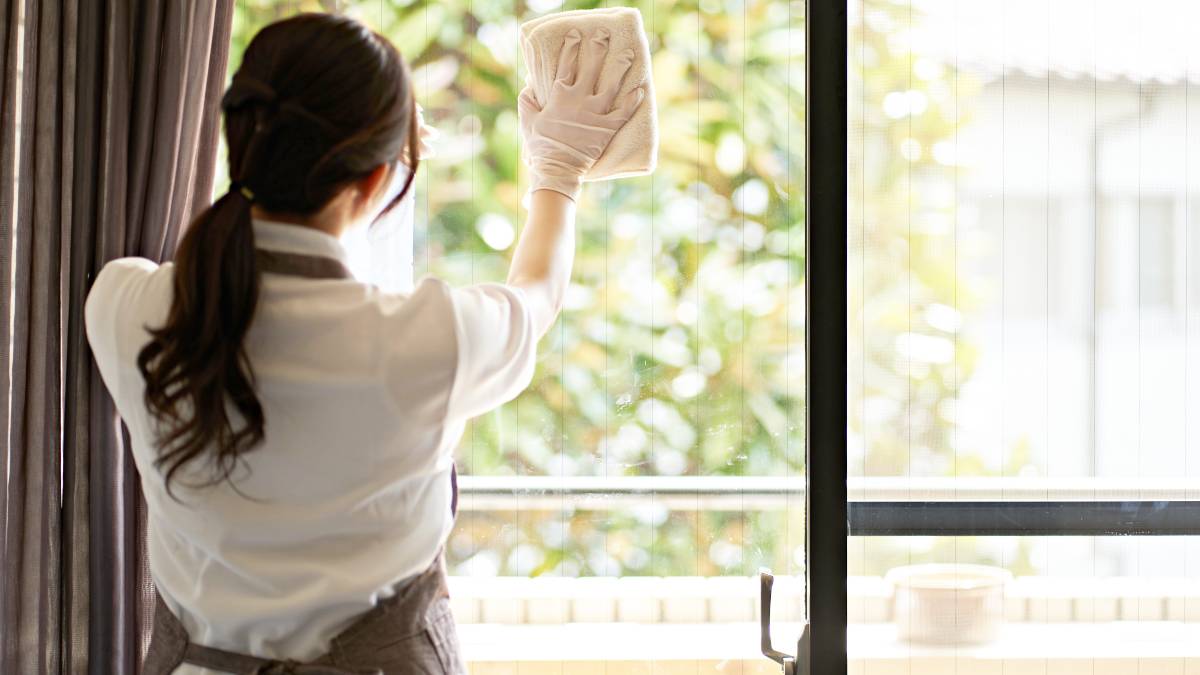 How much does window cleaning cost?
Get a free quote now
Post to find a price. It's free and only takes a minute.
Price guide
$150 - $600
Find window cleaners, fast

Post a task with your price in mind, then get offers.

It's free and takes only a minute.

See how it works
Clean and sparkly windows are a welcome sight. So when your windows become full of dirt, spots, and streaks, it's time to clean them. If you've got limited time on your hands, hiring a window cleaner is a lifesaver.
Window cleaning costs range from $150 to $300 for homes. However, these could go higher or lower based on different factors. Whether you want better ventilation or wish to improve your home's aesthetic, read on to learn more about residential window cleaning prices.
Window cleaning price list
| | |
| --- | --- |
| Service | Estimated cost |
| Residential window cleaning  | $150 to $600 per job or $45 to $70 per hour  |
| Commercial window cleaning | $150 to $1,500 per job or $85 to $170 per hour |
| Window cleaning per pane | $4 to $8 |
| Cleaning per window | $10 to $15 |

Factors affecting the average cost of window cleaning 
1. Window size and number
Size and number are two significant factors affecting how much it costs to clean windows. The bigger the window, the longer it will take to clean. The same logic holds for the number of windows; cleaning many small windows still takes time. More cleaning products will also be used, so window cleaning quotes will be higher.
2. Cleaning level
If dirt and debris have accumulated on your window, cleaning costs will be higher since special products and equipment might be used to treat the stains. It helps to regularly clean your window with a simple vinegar solution to help prevent the accumulation of dirt and reduce window cleaning costs.
3. Window type
Windows come in different shapes and sizes. Multi-hung and multi-pane windows are beautiful and grand to look at. However, these designs are more intricate and require proper care than your usual single-pane window. This level of expertise in handling windows comes at a cost. 
Jalousie and sliding windows are the cheapest to clean. In contrast, because of their more complex design and wider surface area, sunburst windows are the most expensive to clean.
| | |
| --- | --- |
| Window type | Estimated cleaning cost |
| Jalousie windows | $2 per pane |
| Sliding windows | $4 per pane |
| Decorative windows | $5 per pane |
| Single-hung windows | $8 per window |
| Double-hung windows | $8 per window |
| Casement windows | $15 per unit |
| Single-pane picture windows (large) | $12 per window |
| Tri-fold bay windows (large) | $28 per window |
| Skylight windows | $25 per window |
| Sunburst windows | $30 per window |
4. Window accessibility
If your window is in a higher part of the house, costs will be higher. Specialists might need a ladder or scaffolding to reach the window. For commercial windows, some expert tradespersons use a rope to access higher building floors efficiently.
5. Your location
Are you in a big city or suburb? Window cleaning costs vary depending on location. Some cities charge more for window cleaning due to higher operational costs. However, suburban areas can also have premiums, especially if your property isn't easily accessible or the demand for window cleaning is lower.
| | |
| --- | --- |
| Area | Window cleaning price |
| Dallas | $100 to $300 |
| Miami | $80 to $300 |
| Kansas | $100 to $300 |
| Atlanta | $75 to $300 |
| New York | $150 to $400 |

Reasons to hire a professional window cleaner
If you're tempted to skip the cleaners and do the job alone, you can use pantry ingredients like vinegar and baking soda. However, hiring a professional is ideal if you want to get the job done fast and with high quality. Here's why:
A professional cleaner helps preserve your window's functional qualities, like insulation. This enables you to save more on energy costs in the long run.

A professional is skilled in cleaning higher areas of your house. You'd need a ladder to access higher windows if you live in a two-story home. This could get tricky, especially if you're not used to working at great heights.

A professional window cleaner has had the proper training to remove mold, mildew, and potentially dangerous insects that might have permeated your windows. A DIY project might result in further damage to your windows.

A professional window cleaner can diagnose different household problems, like leaks, cracks, and dampness, early on. By discovering these, you're saving yourself from a lot of inconveniences.
Post a task for window cleaning
Before booking a window cleaning service, here are some tips to help you prepare for the service and further save up on final costs:
Get multiple quotes from different window cleaning specialists. This will give you a better idea of your location's average window cleaning costs.

Ask if specialists offer budget-friendly packages for window and home cleaning or promos for multiple sessions of window cleaning. Doing so helps you keep your windows in tip-top condition throughout the year.

Some specialists offer discounts on weekends. If you're not in a hurry, you can also book a cleaning service on a weekday.

If you're planning to pay by the hour, remove potential obstructions, such as plants, furniture, and other bulky items blocking your window, to reduce the time spent cleaning your windows.
Overall, cleaning windows can be time-consuming and stressful, especially if you have a thick layer of dirt to remove. When using various cleaning equipment, you have to be wary of window damage or, in some cases, chemical ingestion. Skip all these risks by hiring a window cleaning expert. In just a few clicks, your windows will be restored to their former glory.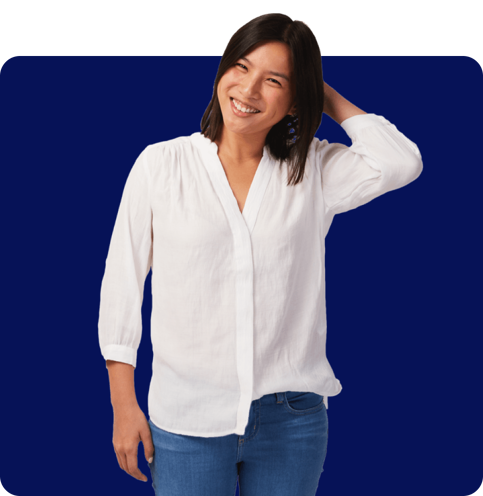 FAQs
The cleaning duration would vary on a case-to-case basis. A general rule of thumb is 2 to 3 hours for a medium-sized home.
Window cleaners also work on window frames, screens, and tracks. Some also clean gutters and solar panels.
The best time to have your windows cleaned is during a cloudy day. While it also helps to have your windows cleaned on bright sunny days, the strong heat might cause streaks.
It's free and takes only a minute.