Home

/

Brake Pad Replacement Cost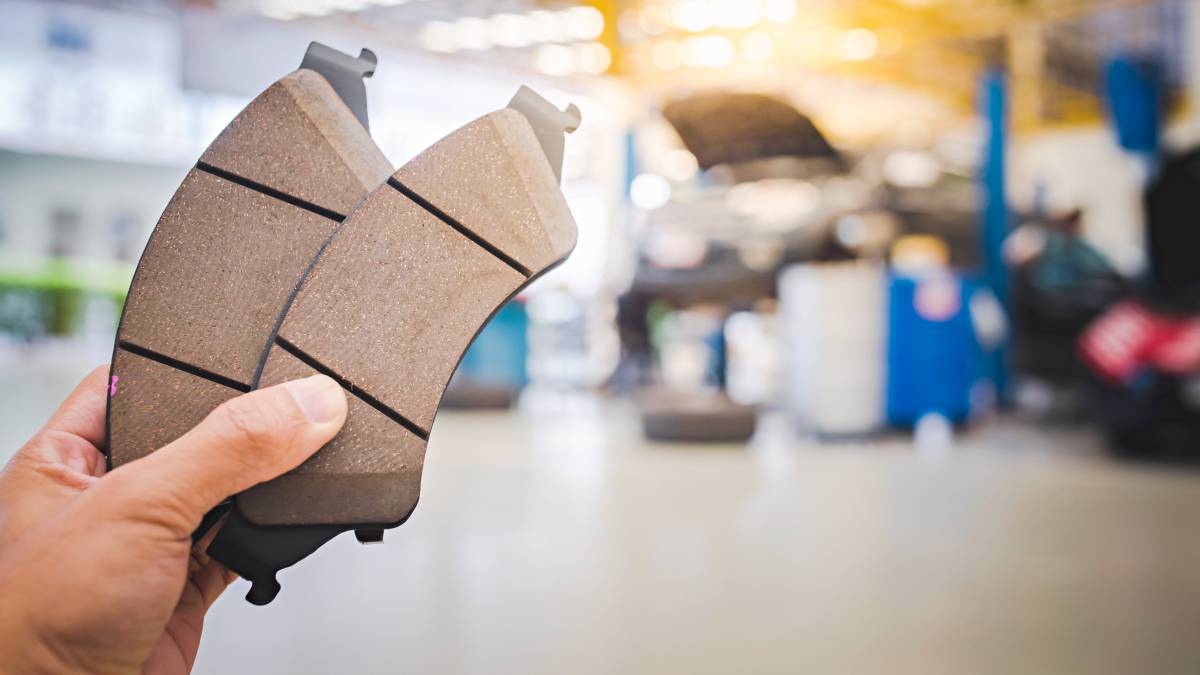 How much does brake pad replacement cost?
Get a free quote now
Post to find a price. It's free and only takes a minute.
Price guide
$115 - $800
Find brake pad replacement experts, fast

Post a task with your price in mind, then get offers.

It's free and takes only a minute.

See how it works
Last Updated on February 17, 2023
On average, brake pad replacement costs from $35 to $150, while labor can cost you $80 to $120. This brings you to a total of between $115 to $270 and up to $300 per axle.
Note that the cost of brakes and pads is based on vehicle type. The cost of replacing brake pads can also be determined by work on other system parts, such as rotors or calipers. 
What are brake pads, and why are they important?
Brake pads are an integral part of your car's braking system. Simply put, they act as the cushion that stops your wheels from spinning. Your brake pads are attached to the caliper, which is attached to the rotor, which turns the wheels. Every time you hit the brakes, the caliper presses the brake pads to the rotor, and upon contact, slows down the vehicle. 
Once your brake pads are worn out, you lose your brakes. Worn-out brake pads will cause further damage to your caliper and rotor, and you might end up in a fatal accident. When you think about it, brake pad change costs are a small price to pay for your safety. If you're wondering how much brake pads cost to replace, you can refer to the price lists below. 
Cost estimates for brake pad and rotor replacement
Here's a table showing the average cost of replacing break pads:
| | |
| --- | --- |
| Service  | Estimated Cost (Parts & Labor) |
| Caliper replacement | $132+ |
| Rotor replacement | $178 to $277 |
| Complete repair job (brake pads, calipers, and rotors) | $305 to $795 |
| Front brake pads replacement | $110 to $310 |
| Rear brake pads replacement | $115 to $310 |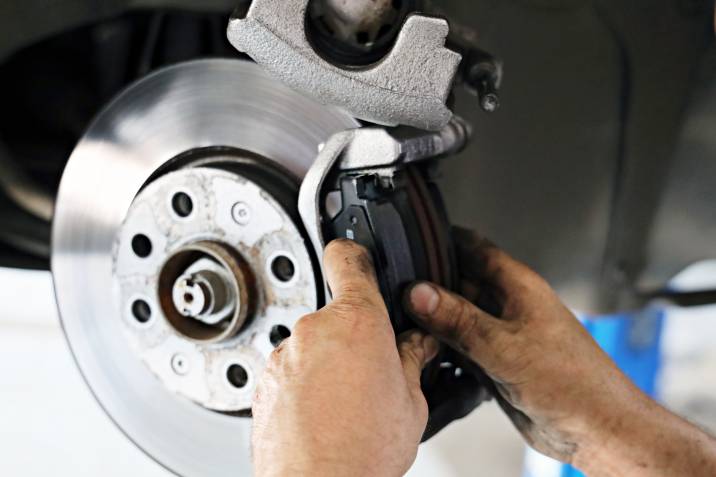 Average brake pad replacement cost per car
Here's a table showing the average cost of brake pad replacement:
| | |
| --- | --- |
| Vehicle  | Brake pad replacement price |
| Toyota Camry | $227 to $280 |
| Ford F150 | $246 to $342  |
| Honda Civic | $195 to $216 |
| Chevrolet Silverado | $324 to $362 |
| BMW 328i | $320 to $378 |
What are the signs of worn brake pads?
Here are some indications that it's time to replace your car's brake pads:
1. Faulty brake warning lights
You'll often encounter this when you start your car and your handbrake is engaged or when you're low on brake fluid. Usually, this disappears after releasing the handbrake or replenishing your brake fluid. However, if your brake warning light continues to stay on, your braking system might have issues. These could be anything from a worn-out brake pad or something more serious. Immediately get hold of a mechanic for your safety.
2. Reduced braking performance
Once your brake pads have started to wear out, you'll notice a decrease in braking performance while driving. It's not always palpable, but you'll gradually need to press the brakes harder to stop efficiently. Worn-out brake pads might also cause your car to pull to the left or right every time you brake. 
3. Soft and spongy brakes
When your brake pedal feels soft or spongey and goes lower than it should, it's a great time to speak to a mechanic and get a quote for either front or rear brake pad replacement costs. Perhaps your brake pads are getting too worn out and almost past the point of no return. Or your braking system might have underlying problems.
4. Squealing and grinding noises when braking
Squealing or grinding noises are sometimes caused by small rocks stuck in your braking system. They usually go away once the braking system grinds up the particles. However, chronic squealing/grinding indicates that your brake pads have worn out and need to be replaced asap. 
Brake pad manufacturers create brake wear indicators that cause squealing or grinding sounds when your brake pads have worn down to a certain length. Ignoring them causes brake pads to be ground into nothing, which makes you lose all braking power. 
Factors affecting brake pad replacement costs
Number of brake pads
How much does it cost to replace four brake pads? Based on earlier estimates, the projected cost to replace all four brake pads is between $460 to $1,200. The total cost of brake pad and rotor replacement for all four wheels could be $1,200 to $1,400. 
Make sure to factor in the labor cost to replace your brake pads, especially if you're replacing all of them.
Type of brake pads
Most consumer vehicles use either only disc brakes on all four wheels or a combination of both disc brakes in the front and drum brakes in the rear. Disc and drum brake prices are usually the same. But since cars typically have disc brakes on the front, these have to be replaced more often.
Vehicle make, model, and size
It would cost more to replace the brake pads of a supercar or a pick-up truck than a mid-sized sedan or a small, entry-level hatchback. Size is a factor since a bigger vehicle by size or by horsepower requires stronger, heavy-duty brake pads to operate safely. Also, more expensive car brands and models tend to have pricier parts. 
Post a task for brake pad replacement
Car ownership requires time, commitment, and willingness to spend a bit here and there to keep your ride in good condition. Spending on car repair and maintenance is a small price to pay when it comes to safety and reliability. All you have to do is to book a brake pad replacement service from nearby professionals through Airtasker!
Just log on, post a task, and await offers from nearby Taskers. Airtasker's rating system enables you to review each Tasker's credentials and previous reviews. When requesting a quote on brake pad replacement costs, indicate the following:
Signs of worn-out brake pads that you've noticed

Your type of brake pads - either disc or drum

Your car's make and model

The last time you replaced your brake pads (if applicable)

Your preferred schedule and budget
Be sure to include other essential details for your prospective Tasker. This helps them give you accurate price estimates to change the brake pads and prepare all the tools they need to do the job well.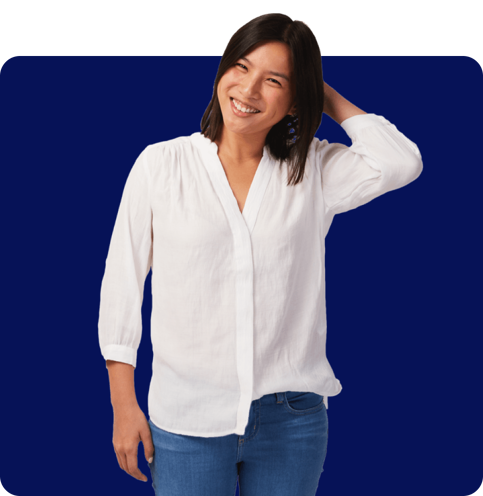 FAQs
If your rotors and calipers aren't damaged and your braking system doesn't have urgent issues, it's perfectly okay to replace just your brake pads. However, if the system has been severely damaged, it might be better to overhaul it.
Brake pads will usually last anywhere between 25,000 to 70,000 miles. But this can change depending on your driving habits, environment, and brake material. Following your vehicle's standard service interval, your mechanic should be able to tell you when your brake pads are due for replacement.
It's possible to replace all four brake pads. But under normal conditions, you won't replace all of them at once. Brake pad replacement is usually done in pairs. So you'll only need to cover either rear or front brake pad replacement costs. Since your front wheels do most of the braking, these tend to be replaced sooner.
It's free and takes only a minute.