Home

/

Alternator Replacement Cost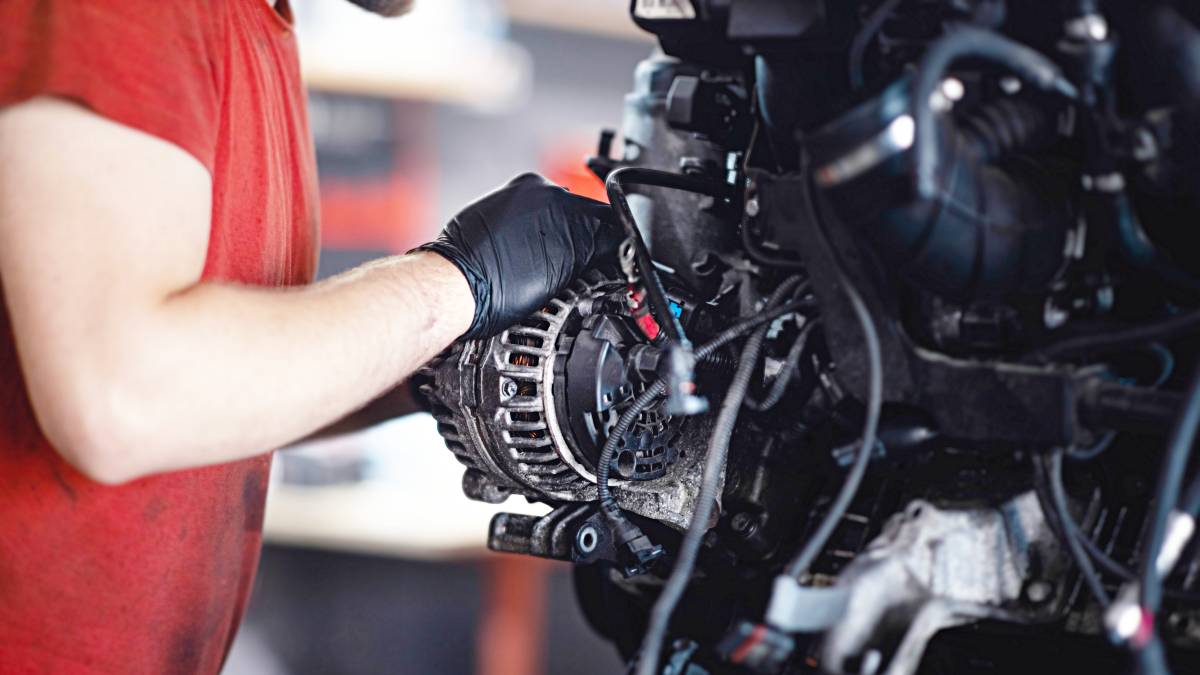 How much does an alternator replacement cost?
Get a free quote now
Post to find a price. It's free and only takes a minute.
Price guide
$100 - $1,000
Find alternator replacement experts, fast

Post a task with your price in mind, then get offers.

It's free and takes only a minute.

See how it works
Last Updated on February 16, 2023
Most, if not all, modern vehicles use alternators to supply continuous power when you drive. Damaged alternators require immediate attention, but choosing between repair and replacement isn't always easy. While there are alternator repair services if you're short on cash, sometimes the best option is to replace the component and save more in the long run.
Typical alternator replacement costs range from $100 to $1,000 for both parts and labor. The low end of the scale usually means you'll be getting a remanufactured alternator or one from an original equipment manufacturer. This might only cost you $100 to $500 in total. On the other hand, alternator replacement costs are higher when buying a brand-new product from your vehicle's original supplier. A new alternator will cost you around $500 to $1,000.
Signs that an alternator needs replacement
There are a few things to look out for if there's an issue with your alternator. Unfortunately, these signs are similar to other car problems. Spotting them and getting your car checked immediately can prevent further damage and reduce your overall alternator replacement cost.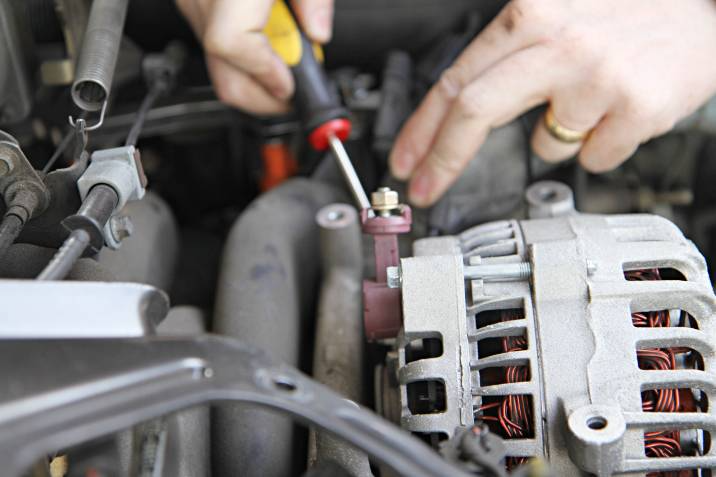 1. Faulty or weak battery 
This is one of the more ambiguous signs. A dead battery could just mean that it's aged and requires a replacement. Also, starting issues could result from bad spark plugs. But if problems persist even after replacing your car batteries, the root cause might be your alternator. 
2. Stalling engine
In modern combustion engines, fuel injectors run electronically. A bad alternator can make your fuel injectors malfunction, resulting in a stalling engine. Though other issues can cause this problem, never rule out your alternator.
3. Unusual engine noises
Another ambiguous sign is if you hear unusual noises coming from your engine, like groaning, whining, or squealing. Because of the number of moving parts under the hood, the cause could be just about anything. So to be sure, have your engine checked immediately.
4. Burning smell under the hood
If you smell something burning, stop driving immediately and get help from a mobile auto electrician near you. The cause is usually electrical, so it could be the parts chafing inside your alternator or other car components. 
5. Flashing dashboard lights
One obvious sign is when dashboard lights, such as the check engine or battery light, start flashing. If your car's electronic control unit isn't receiving enough power, your alternator is probably malfunctioning. 
6. Failing electrical system
Since the alternator powers pretty much everything in your car, your electronics won't work properly once it starts to fail. If you're inconvenienced by randomly dimming headlights, inaccurate dashboard gauges, and slow power windows, it's high time to get a quote for car alternator replacement costs. 
Alternator replacement price list
Here's a quick table showing how much it costs to change an alternator: 
Vehicle make and model

Alternator replacement cost

Average total cost

BMW 740i

Parts: $1,228 to $2,111

Labor: $402 to $546

$1,630 to $2,657

Ford F-150

Parts: $453 to $769

Labor: $87 to $112




$540 to $881




Chevrolet Silverado

Parts: $510 to $657

Labor: $102 to $128

$612 to $785

Honda Civic

Parts: $427 to $734

Labor: $165 to $224

$592 to $958

Toyota Camry

Parts: $339 to $509

Labor: $89 to $113

$428 to $622

Jeep Grand Cherokee

Parts: $476 to $636

Labor: $160 to $202

$636 to $838
As you can see, car alternator prices depend on your vehicle's make and model. For an accurate estimate, have a professional check your car and provide you with an alternator replacement quote.
Factors affecting the average cost of alternator replacement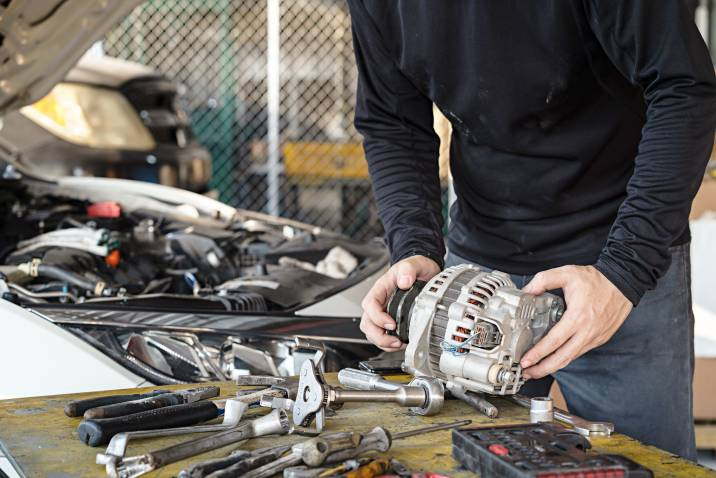 Vehicle make and model 
As mentioned earlier, the price of alternator replacement will depend on the make and model of your vehicle. Expect higher alternator replacement costs for high-end car brands and models. Alternator replacement for mid-ranged or entry-level vehicles is much more affordable. 
Alternator type 
If you're like most people with stock or unmodified electronics, alternator replacement won't cost you more than it should. Because basic, stock alternators for a regular car will cost less than a high-output alternator. You'll only need a high-output alternator if you have a custom-built street car.
Labor 
Where your alternator is under your hood affects the labor cost of replacing an alternator. Mechanics will charge less if your alternator is easier to reach because dismounting and replacing it is much easier. A hard-to-reach alternator will take more work because mechanics must remove other parts under the hood to access it. 
Post a task for alternator replacement
Overall, proper car maintenance is a long-term commitment that ensures you're safe every time you step behind the wheel. Once you start noticing issues with your alternator, log on to Airtasker to find a skilled mechanic and get a quote for your area's average alternator replacement cost.
When posting a task, include all details your mechanic might need, such as the make and model of your vehicle. Once you get offers and know how much an alternator replacement should cost, be sure to choose a Tasker who fits your schedule and budget.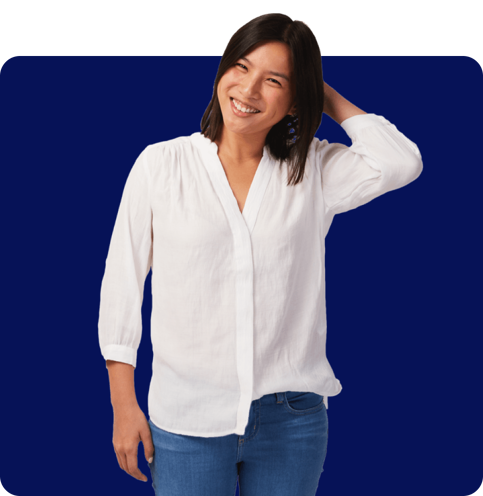 FAQs about alternator replacement
It's generally better to replace the alternator altogether, but it will cost you a bit more upfront. Alternator repair services are available as long as parts are available and there's little to no damage to the other parts of the alternator. Basically, repair is an option if you can't afford a brand-new alternator at the moment. 
Consider getting a new one if repairing your car's alternator would end up costing more in the long run if it will not last long.
As long as your battery isn't drained or due for replacement, you don't need to get a new battery when replacing your alternator.
Mechanics usually take two to three hours to replace an alternator. This accounts only for the actual work done, so it's best to factor in an extra hour or two for your mechanic to clean up, run some tests, and make last-minute adjustments.
Alternators usually last around seven to 10 years, depending on your driving habits and how often you drive your car. Additional electronics can affect the service life of your alternator.
It's free and takes only a minute.