Home

/

Retaining Wall Construction Cost Guide
How Much Does It Cost to Build a Retaining Wall?
Get a free quote now
Post to find a price. It's free and only takes a minute.
Average price
€150 - €850
Find retaining wall builders, fast

Post a task with your price in mind, then get offers.

It's free and takes only a minute.

See how it works
If you live in a congested area, you want to make the most out of every centimetre of space that you have, but may feel that you are not taking full advantage of your garden space. You may wonder what to do, as the terrain is not flat and it's difficult to plan anything significant, but perhaps you just need to create some structure first with a retaining wall. So, how much does it cost to build a retaining wall? You may have more questions than answers and are looking for some guidance before you begin.
To help you plan, you need to budget from anywhere between $150 and $850 per square metre and much will depend on the materials used. For example, pine wood is the most economical choice and you can expect to budget toward the higher end of the range for concrete or decorative block.
Before you begin, remember that most states require a retaining wall builder to have a licence, and the permits vary from state to state. You may also need to bring in a structural engineer if the wall will be over a certain height and this varies from state to state. Expect to get permission from your local council if you want to build a retaining wall along your property boundary, as this may impact your neighbour or the legal definition of your land.
What About Regulation?
Don't underestimate the challenge posed when you build a retaining wall. The weight of the soil behind the wall may be significant and if it's not done properly the structure could fail and cause a danger to person or property. Standards do vary and it's best to check with your local council directly.
For example, you need permission to build a retaining wall higher than 0.6 m in New South Wales, but in Victoria you only need a permit if the wall is higher than 1m. Always check with your builder to see if they have the experience and, in many cases, the licence to do the work for you. Also, see if they have included the cost of a structural engineer, if needed.
What Materials Can Be Used When You Build a Retaining Wall?
Timber is one of the most popular materials when building a retaining wall and these range from treated pine at the lower end of your budget scale to sleepers made from hardwood at the upper. Hardwood timber sleepers are much more substantial and recommended for a more extensive job, or where you may want to contain the effect of erosion. Choose the actual product carefully, especially with treated timber and turn down any material that appears to have any imperfection.
Concrete blocks can be very sturdy and long-lasting and may be a better solution if you're especially worried about stability. Remember to allow for drainage so that you do not get a backlog of water behind the wall, causing unwanted pressure.
If you're concerned about the aesthetic of the finished job, then consider a wall made from natural stone. If you're particularly worried how much it would cost to build a retaining wall, then this option may not be for you as it will likely be the most expensive. You can choose from granite, limestone or sandstone but each brick will typically have to be laid individually and this added time can rack up the cost.
How Much Should It Cost to Install or Replace a Retaining Wall?
You will have to take into account many different factors when you prepare a budget for this type of job. The type of material chosen will have the largest impact on your contract, ranging from treated timber to decorative stone. Next, determine the height of the wall at its greatest and work back from there. Not every wall has a uniform height, and your plot may slope from one site to another.
You will also need to think carefully about site preparation. If the contractor will need to excavate and remove existing materials or soil, this will find its way onto the invoice and they may also have to figure out how to deal with water run-off. The builder may have to sink drains at various spots and connect these to a natural run-off area, or to your sewer lines.
Don't forget to include any licensing cost, or the time of a structural engineer, if one is needed.
What About the Quote?
You can expect three different areas to be covered in any individual quote.
Materials will generally be calculated on a square metre basis and according to the type of material chosen.

Labour will be quoted based on the amount of time expected to complete the job.

Other costs will include the submission of plans to your local council for approval and input from a structural engineer or other consultant.
How to Find an Expert to Build Your Retaining Wall
Before you reach out to find a builder who can help you to install your retaining wall, do your own analysis first. Gather some measurements to give the builder an idea of what you want, including the width of your property and the anticipated height of the wall. 
The more accurate you can be here the better, to get a quote that is going to be closer to the mark. If you think that any impediments may need to be removed, add this to the brief and in short, try to look at this from the eye of the contractor. 
If you think it may be difficult for them to access the site, include some information so they can work out a plan of action.
How Much Do Retaining Walls Cost?
As reported on Airtasker, the average cost of building a retaining wall is between:
Gold Coast— $150 and $350
Brisbane— $132 and $575
Sydney— $237 and $837
New South Wales— $195 and $750
Australia is renowned for its outdoor lifestyle and yet you have an exterior space that you're not taking advantage of. The only way that you can fix this is to repurpose that land and you'll need to price how much it will cost to build a retaining wall.
You will find a number of builders on the Airtasker website, waiting to provide you with a quote based on your specifications. Provide as detailed a brief as possible, gather these quotations and don't be afraid to ask any questions to clarify, if you need to. Always remember to consider the various different types of material and the site preparation costs.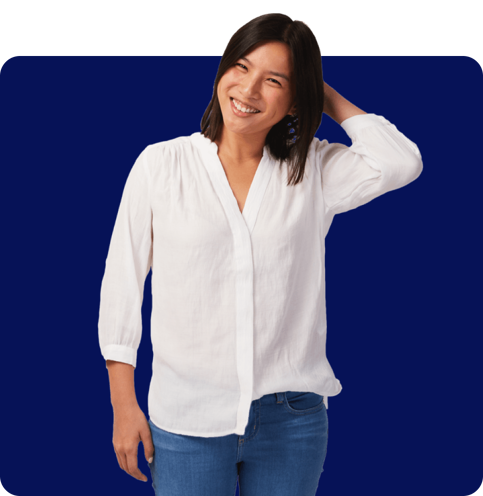 Retaining wall cost FAQs
When it comes to durability, poured concrete is the way to go. It's the strongest material that can withstand wear and tear for years and decades.
It depends on the material you have. On average, retaining walls can last between 25 to 100 years. Solid stone and concrete can last between 50 to 100 years, while retaining walls made of wood have a shorter service life of up to 40 years.
As strong as it is, poured concrete is the cheapest material you can use for retaining walls. That's why it's one of the first go-to options for a lot of people.
It's free and takes only a minute.