Home

/

Eyelash Extension Cost Guide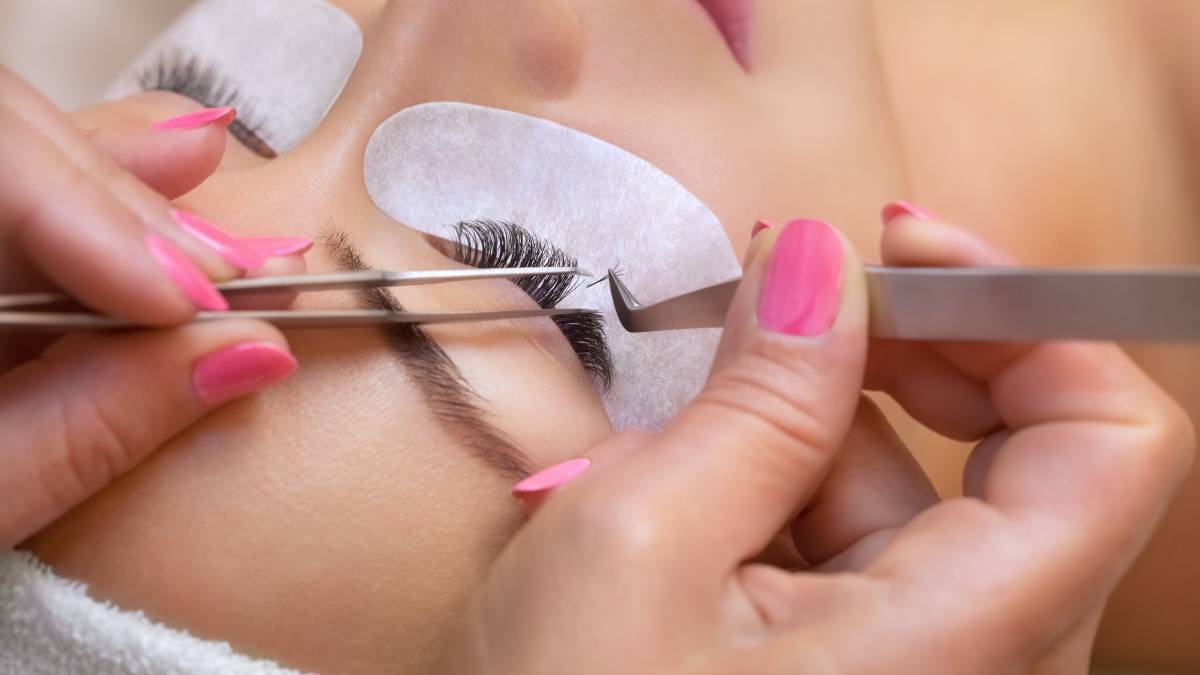 How much do eyelash extensions cost?
Get a free quote now
Post to find a price. It's free and only takes a minute.
Price guide
€50 - €120
Find eyelash extensions experts, fast

Post a task with your price in mind, then get offers.

It's free and takes only a minute.

See how it works
Eyelash extensions are the newest trend that's taking the beauty industry by storm. They give the volume and beautiful shape of false strip lashes, but they can be worn for weeks at a time. Eyelash extensions boost your no-makeup look and take some of the work out of your makeup routine. With eyelash extensions, you don't need mascara and many women find even eyeliner is unnecessary. The boost in self-confidence is enough for many customers to go back, again and again, to get their lashes volumized with lash extensions.
Eyelash extensions typically range from $50 to $120 for the product and the application together. Refills (which we will get into in later sections) are usually on the lower price range, while a complete set can cost up to $200 for a highly renown salon or expensive lash materials such as mink. Prices also vary depending on if you go to a salon or hire an independent eyelash professional.
Below are some examples of eyelash extension tasks and offers on Airtasker:
| | |
| --- | --- |
| Eyelash extensions in Sydney | $100 |
| Eyelash extension refills in Meadow Heights | $50 |
| Eyelash extension refills in Freshwater | $60 |
| Eyelash extensions in Tullamarine | $50 |
| Eyelash extension refills in Montmorency | $60 |
| Eyelash extensions in Reservoir | $100 |
| Full volume eyelash extensions in Lindfield  | $60 |
Prices vary depending on the technician's skill level, location and the type of product the lash artist is using. An experienced artist will naturally have higher prices because they can guarantee a more custom look. Mobile services and salons in metropolitan areas are also typically more pricey than independent artists in suburban areas. Eyelash extensions come in silk, mink, and synthetic materials that can impact the price of your set; mink and silk tend to be more expensive. However, there are high-quality synthetics that are just as expensive in some cases.
Difference Between Eyelash Extensions and False Lashes
If you enjoy makeup you've probably tried false lashes or strip lashes before, and may not know the difference between these and eyelash extensions. Though both produce similar results -- longer, fuller looking lashes -- they are very different in their application process as well as price.
False lashes are applied with glue and tweezers. You apply glue to the strip, and carefully place them on the lid. This adds a second layer of lashes to your eye, making your natural lashes appear longer, fuller, and darker. This process can be done at home, or by a professional during a makeup application. Eyelash extensions are not placed all at once. Rather, a technician glues the extensions individually onto each lash. This provides a more natural look, but is significantly more time consuming and requires professional help.
The primary benefit to eyelash extensions is that they are worn for weeks at a time. Unlike false lashes, which can only be worn for a day, eyelash extensions have a much stronger adhesive that allows you to sleep, shower, and wear your lashes all day. They can give a boost of confidence, as your eyes stand out without wearing mascara or eyeliner, or any makeup at all. However, these added benefits come with a much higher price tag. Whereas false lashes can be bought for less than $10 at the drugstore, eyelash extensions must be done by a salon professional.
Factors that Determine Eyelash Extension Price
It is important to get several quotes from salons and independent artists before scheduling an eyelash extension service. Salons and technicians price very differently. They will typically ask you to come in for a consultation before booking your appointment, or will plan the consultation as part of the appointment. Sometimes the salon will require a screening to ensure you are suitable for eyelash extensions. After the screening and consultation, you can customize your lash set and determine your ideal budget for the lashes you want.
Your first full set will be more expensive than any refills you get in the weeks afterward. This is because the artist must apply an extension to each individual lash, whereas in a refilling appointment your technician will likely only have to apply half of the lashes on each eye. You can expect your first appointment to take up to two hours, while refilling sessions should take 45 minutes to an hour. 
Refilling lashes is necessary every two to three weeks to maintain full, fluffy lashes. Your natural lashes fall out just like hair, cycling every month or so. As they fall out, so will your lash extensions and they will begin to look more sparse. Scheduling refills, "infills," or "fill-ins" on a regular basis will help you maintain the lashes and save you money by not having to get a full set done every month.
During the refilling appointment, the lashes still intact will be brushed and gently cleaned. The technician may also replace loose extensions even if they have not fallen off. If you schedule this appointment two to three weeks after your full set, it should take about half the time of your first appointment. However, the longer you wait the more expensive your refill session will be.
Choosing a Salon and Extension Type
To fully enjoy your eyelash extensions, you want them done by an experienced professional who can customize a look for you. Custom lash shapes and a material of your choice makes all the difference in your satisfaction long-term. Some customers find themselves returning every few weeks if they've found a salon and lash style they love, while those who choose an inexperienced technician or cheap lash oftentimes can't wait for them to fall out.
The best kind of extensions are ones that are customized to your eye shape. Lashes come in a variety of lengths and curves (for example, the J curve is very natural and gives length, while C and D curves are more dramatic). An experienced artist can mix styles to give your eye a full shape that won't weigh down your natural lashes. When choosing your lash style and length, it's important to not only factor in the cost, but the overall comfort. Long, curled lashes may be too heavy for your eye to support and cause breakage and long-term damage to the natural lashes. 
Before booking your appointment, talk to several salons and independent artists. They can recommend different lash looks, and help you choose either silk, mink, or synthetic lashes for your desired style and budget. If you're looking for a more dramatic style, silk lashes in a C or D curve may be ideal. However, if you want more natural volume, opt for faux mink with the J curve. Lash extensions can also be customized by the number of lashes applied. The greater the number of extensions, the higher the overall cost.
Before booking, look at online reviews or ask for references from your individual artist. It's also helpful to look at their portfolio online or on social media to see how their lashes look compared to other professionals. Quality is just as important as affordability for lash extensions, as you'll be wearing them for at least three to four weeks.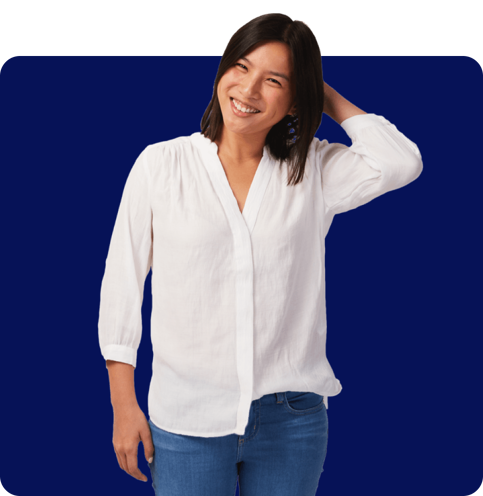 Eyelash extension cost FAQs
Eyelash extensions are small lash-shaped synthetic or natural materials that are glued to your individual eyelash. They provide length and volume to your natural eyelashes, but last longer than false lashes. They also offer a more pronounced look than mascara.
Most salons will provide or recommend specific aftercare products to help care for your lashes and keep them intact. They will also walk you through the steps of brushing your lashes, washing your eyes, and what skincare and cosmetic products you should avoid while having the lashes. Oil-free makeup remover and skincare products are essential because oil can build up on the lid and at the base of the lashes, making your extensions fall out faster.
You want to arrive at your appointment with no product on your skin. You can wash and moisturize beforehand, but don't wear waterproof makeup or eye cream for a few days before the session. These heavy products can leave residue on the eye and lashes that will make the adhesive less effective. You also want to avoid exercising before your appointment unless you have time for a shower first. A shower before any appointment is recommended, because you won't be able to get your lashes wet for at least 24 hours, ideally 36 to 48.
Mascara is not recommended on eyelash extensions, but you probably won't need it as your lashes will effectively double in length and volume. You will also want to avoid using loose eyeshadow powders as they can build up on the lash base and cause your lashes to fall out more quickly. Be gentle when applying eyeliner to avoid tugging at the roots.
Extensions typically last between four and six weeks, but you can schedule refills sooner to give your lashes a boost near the end of the cycle. Scheduling refills every two to three weeks is recommended.
It's free and takes only a minute.