Home

/

Furniture Assembly Cost Guide
How much does it cost to assemble furniture?
Get a free quote now
Post to find a price. It's free and only takes a minute.
Price guide
$40 - $60
Find furniture assembly experts, fast

Post a task with your price in mind, then get offers.

It's free and takes only a minute.

See how it works
New furniture can make your place more pleasant and comfortable. However, assembling your new bed, wardrobe, or shelves can be confusing and time-consuming. A handyman can make your life easier and your home more organised in times like these. But how much does flat-pack furniture assembly cost in Australia?
Furniture assembly costs depend on several factors. Flat-pack furniture assembly costs start at $40 per hour but go up to $60 for more intricate items. Some handymen also offer a fixed rate per piece of furniture.
If you're planning to revamp your home but are unsure about costs, we've got you covered! Read on to learn more about flat-pack and Ikea furniture assembly costs.
Different types of furniture and their costs
Different types of furniture have unique price ranges. Here's an overview to give you an idea:
| | | |
| --- | --- | --- |
| Type of furniture | Estimated time to assemble | Average cost |
| Baby cot | 45 mins to 1 hour | $65 |
| BBQ | 30 to 45 mins | $50 |
| Bunk beds | 1 to 2 hours | $110 |
| Chest of drawers (2 to 3 drawers) | 30 mins to 1 hour | $50 to $65 |
| Coffee table | 15 to 45 mins | $20 to $50 |
| Computer desk and swivel chair | 1 to 2 hours | $110 to $200 |
| Dining chair | 10 to 20 mins | $20 |
| Dining table | 20 to 30 mins | $40 |
| Double bed | 1 to 2 hours | $110 |
| Single bed | 30 to 45 mins | $50 |
| Sliding door wardrobe | 3 to 4 hours | Starts at $190 |
| Small bedside cabinet | 15 to 30 mins | $20 to $40 |
| Small bookcase | 30 to 45 mins | $40 to $50 |
| Sofa | 1 to 2 hours | $110 |
| Standard wardrobe | 1 to 2 hours | $110 |
| Swing | 1 to 2 hours | $110 |
| Tall bookcase | 45 mins to 1 hour | $65 |
| Trampoline | 45 mins to 2 hours | $65 to $190 |
| TV unit | 1 to 3 hours | Starts at $110 |
| | |
| --- | --- |
| Estimated time to assemble | Average cost |
| Less than 20 minutes | $20 |
| 20 to 30 minutes | $40 |
| 31 to 45 minutes | $50 |
| 46 to 60 minutes | $65 |
| 61 to 120 minutes | $110 |
| More than 120 minutes | $190 |
What factors affect the cost of assembling furniture?
Many things affect furniture assembly service costs:


Furniture size
The average cost of assembling furniture depends on the size of the piece. Smaller furniture like chairs costs around $20, while bigger ones like beds and wardrobes can reach $110. Often, handymen have a fixed price for larger furniture. They can also offer a standard rate, followed by an additional rate in the following hours. Make sure to discuss this beforehand to avoid confusion after the task.


Furniture type
Ready-to-build sets like flat-pack furniture are often the cheapest to assemble. One of the most popular flat-pack furniture suppliers is Ikea.
Ikea furniture assembly prices depend on your location, as well as the type and size of your pieces. For a large wardrobe with sliding doors, Ikea furniture assembly in Australia is more expensive than assembling a standard, two-door cabinet. Costs are much higher since it will take longer to finish and might involve more human resources.


Task complexity
If the task involves removing old furniture, moving around household appliances, or repairing your furniture, your expenses will increase. However, repairing your old furniture before purchasing new ones can save you a fortune if all that's needed is a quick fix.


Your location
If you live in bigger cities, operational costs will also be higher. Here is a list of average furniture assembly prices per area:
| | |
| --- | --- |
| Area | Price |
| Brisbane | $65 to $360 |
| Gold Coast | $50 to $500 |
| North Sydney | $70 to $500 |
| Melbourne | $80 to $375 |
| Perth | $50 to $650 |
| Adelaide | $50 to $390 |
| Canberra | $50 to $235 |
Accessibility
Professional furniture assembly requires tradesmen to travel to your location with all the equipment needed to get the job done. If you live in a remote area or somewhere inaccessible by car, this might incur additional charges.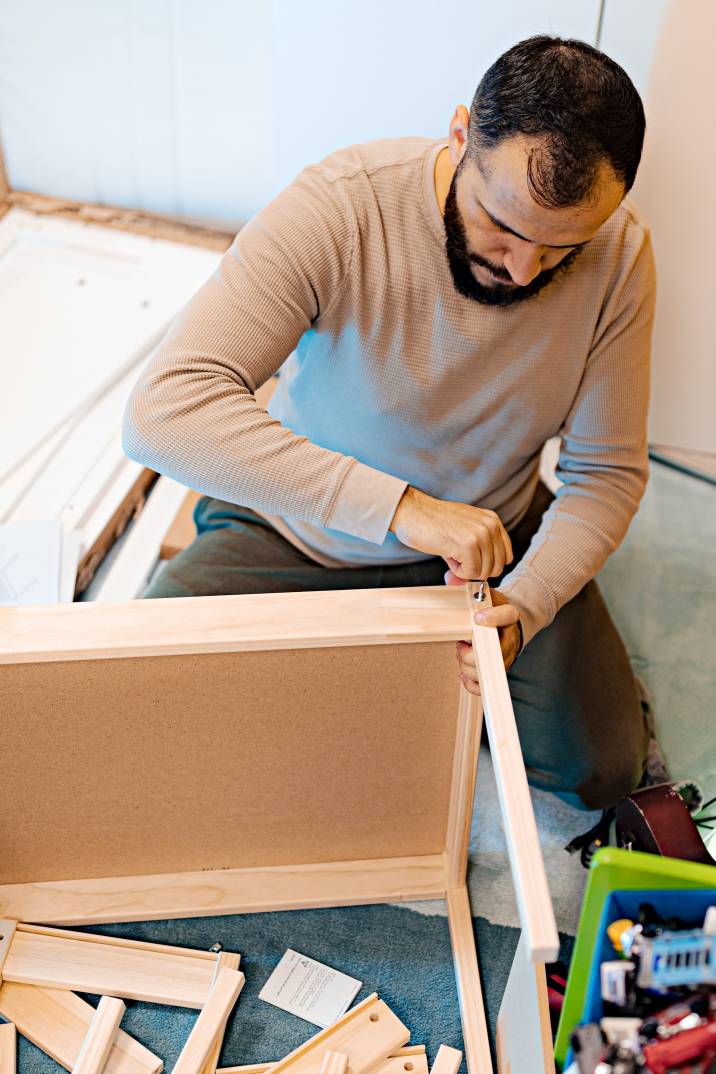 Other factors affecting furniture assembly costs
Aside from the things mentioned, other factors affect furniture assembly costs:


Minimum fee
Some handypersons collect a minimum fee to cover transportation and admin costs. This usually starts at $35, depending on your location and the trader's expertise.


Interior design
If you plan to take it to the next level and hire an interior designer, this will also increase costs. However, the fulfilment and peace of lounging in your beautiful home make the expense worth it!


Space clearance
Large furniture like bunk beds might need prepping before assembly. You might need to clear some space, rearrange your home a bit, or even strategise how to bring the items through your door. If you need help doing all these, you need a bigger budget.


Additional materials
Most merchants bring their own tools. If you need more bolts, screws, and plugs, they will be part of the total service cost.
How to post a task for furniture assembly
Now that you know what determines assembly costs, it's time to write your list of prospects! Here are some tips to help you:


Get multiple quotes
Get multiple quotes from trusted sites. Ask about additional costs, like VAT or minimum fees. Compare and contrast and check which ones fit your budget the most.


Set an initial alignment
Contact the nearest professional and discuss the mode of payment (fixed price, hourly, or standard rate with hourly costs), additional fees, or hidden costs (VAT) upfront.


Look for different references
Ask for a portfolio of previous work or read available ratings and reviews. Doing so will help you catch red flags early on and improve your selection process.


Ask about the warranty
A warranty will help you save money if your furniture has flaws and needs repair or replacement services. 
Are you ready to build your dream home, one piece of professionally assembled furniture at a time? Get personalised assembly quotes in just minutes when you post a task on Airtasker!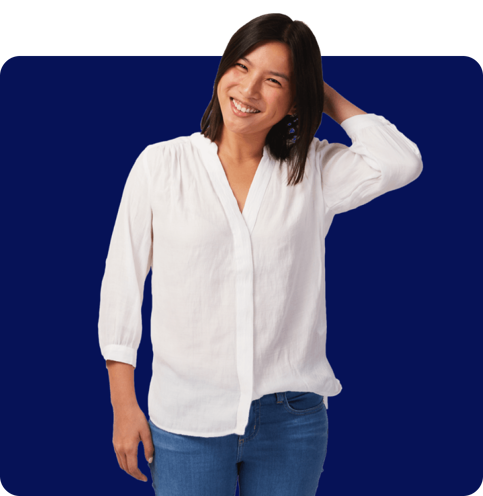 FAQs
Simple tasks, such as setting up a bedside table, can take 15 to 30 minutes, while arranging a sliding door wardrobe can take three to four hours. On average, one to three hours is a safe estimate.
Getting rid of old furniture costs around $75 to $300 per hour on average. This can go higher or lower depending on your city and furniture type.
It depends on the task complexity. One person is often enough for small, flat-pack furniture. However, assembling bigger pieces like large wardrobes or tall bookcases might require another helping hand. Regardless of the additional charges, the added support will make the job easier and help you save time.
It's free and takes only a minute.