Home

/

Earn Money with Dogs
How to make money with dogs: 10 fun & profitable tips for dog lovers
Your fondness for dogs can be a great income stream!
Browse dog-related tasks
Taking care of dogs can be expensive these days, but do you know that you can earn money with dogs as a Tasker? Yes, it's possible to make a living working with dogs, and Airtasker simplifies the process of connecting with people who need help with their pets or business.
With that in mind, turn your dog-related expenses, as well as your great love for your furry friends, into investments and extra income. If you're wondering how to make money with dogs, here are 10 jobs to consider:
Tip #1: Be a dog sitter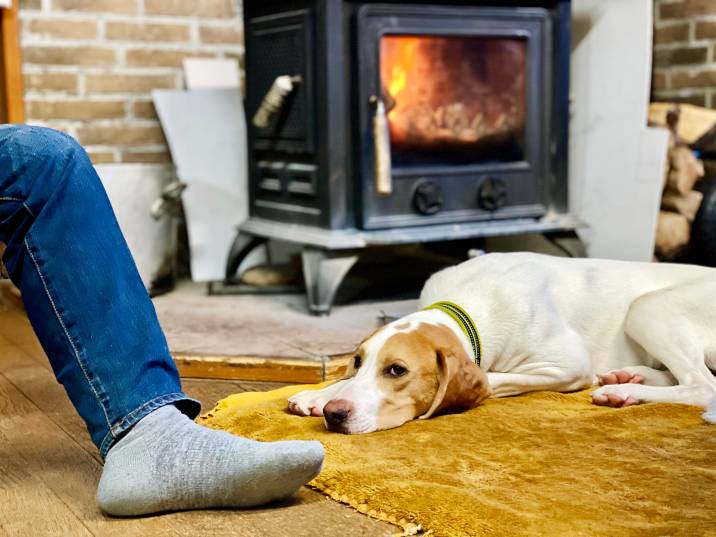 One of the simplest jobs involving dogs is dog-sitting. While furparents love their four-legged babies to bits, there are days when they need an extra set of eyes to watch them. Whether it's a busy day at work or a week-long vacation, their time away from their pets means an opportunity for you to earn. They'll appreciate a full-fledged dog lover who can stay, care for, and play with their dogs for cash.
Tip #2: Start a dog hotel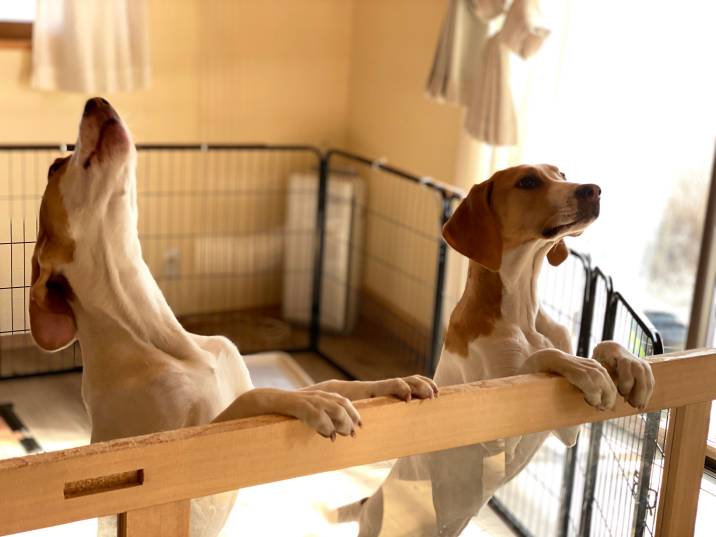 Aside from making money through dog sitting, you can open a boutique dog kennel. This means you have space and time to feed and groom dogs for long rentals. Think of it like opening a bed and breakfast, but for dogs! This can also be an excellent time for your own pet to bond with more furry friends and develop social skills. 
Just be careful when introducing them to prevent fights. Take note of each dog's temperament before leaving them alone since some dogs become territorial or anxious around others. Also, check for ticks and fleas and inspect the area they will be staying in. Anti-tick and flea spray can be a great investment if you're bringing new dogs into your space. Lastly, ask the pet owner if it's alright for their dog to socialise with others and if there are other things to note.
Tip #3: Be a dog walker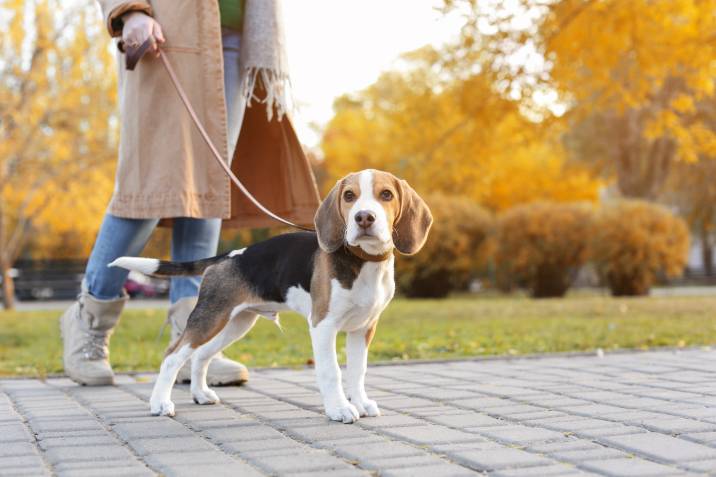 If you don't have the time to dog sit, earn money by walking dogs instead. All you need is a Tasker account, an hour or so in the morning, and patience with dogs trying to sniff their way around the block. You can even do this while walking your own dog or sign up for regular walks in the same area to make the most of your time. On Airtasker, dog walkers can make much money with minimal investments.
Tip #4: Be a dog trainer 
On the flip side, you might be overqualified for dog walking jobs. If you have a way with dog commands, you can offer freelance dog training and teach simple tricks like sitting, standing, playing dead, and waiting for cues before eating.
Tip #5: Join professional dog competitions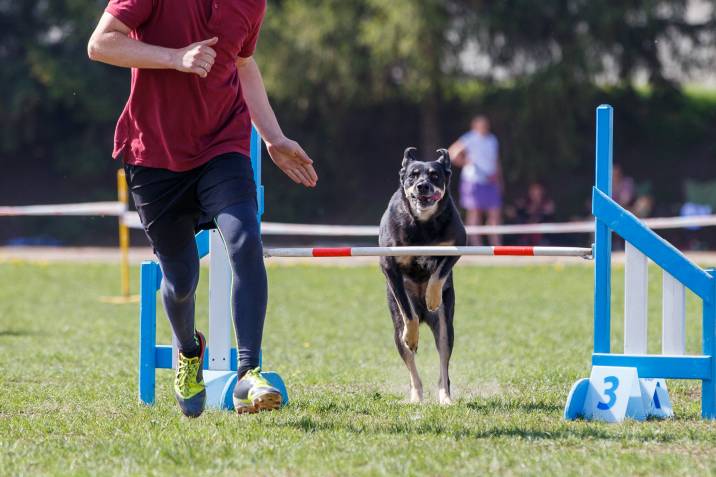 Speaking of dog tricks, your smart pup can also bag some cash prizes in professional dog competitions. There are owner-and-pet pairs that travel around the country, joining dog contests for money and showing off their talents. Who knows? You two could be next!
Tip #6: Sign up for dog modelling jobs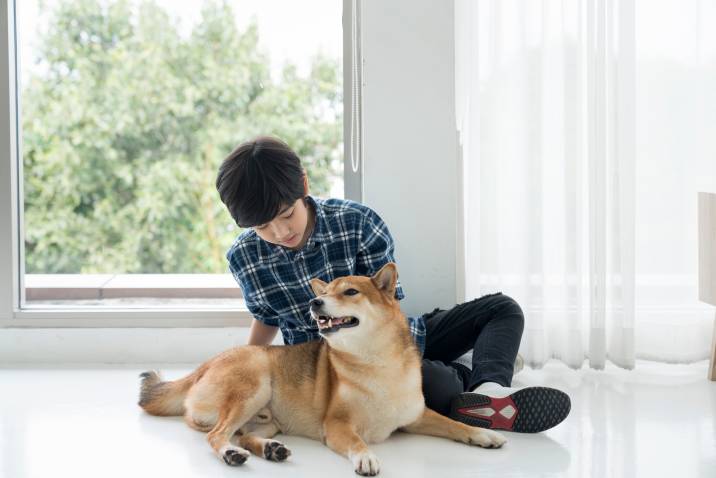 Another great option for your dog is modelling. You might shy away from the idea at first. But if you're wondering how to get your dog into commercials, note that dog modelling isn't just for toy poodles and handsome huskies. If your dog can follow instructions and is well-groomed, directors often look for dogs to participate in advertising materials or shows!
Tip #7: Be a pet influencer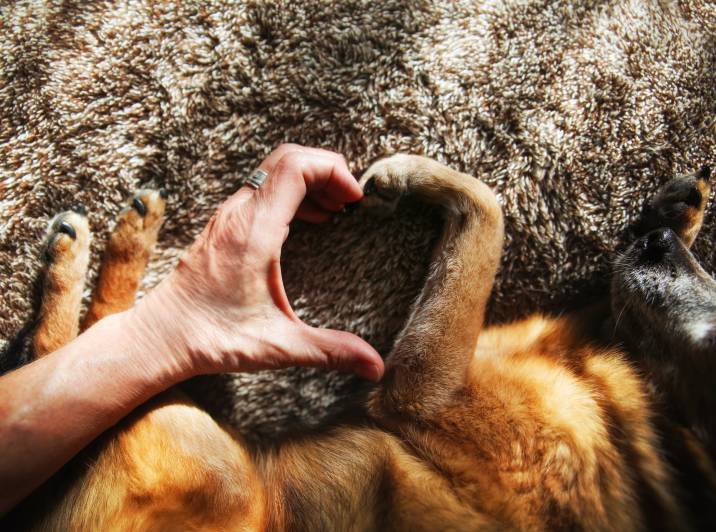 Instagram users today make money by showcasing their cute and funny pets, and you can do the same thing with your dog. How do influencers earn money from dog Instagram accounts? It's pretty straightforward. Once you and your dog have built a significant online following, companies might reach out to you about advertising opportunities and offer freebies and other incentives. Cool, right?
Tip #8: Create dog-related content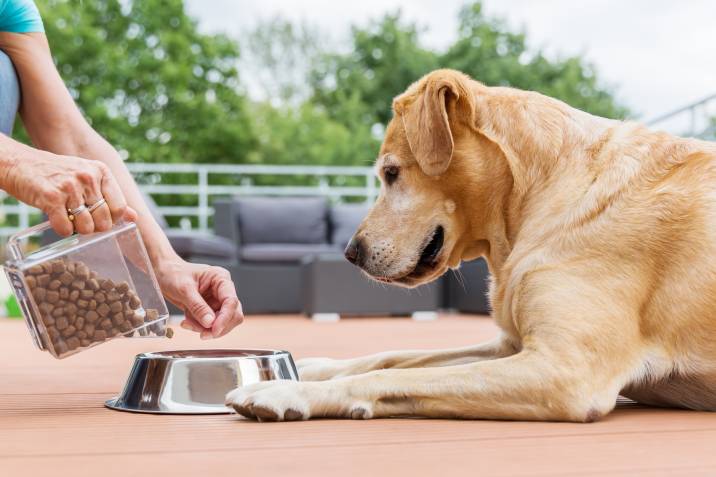 There's also an option to create social media content for businesses selling dog products. Find a small business in your area and pitch how you can make content with your dog and their product for them to post on Instagram. Small business owners already have a lot on their hands, so they might need some help with their marketing materials. It's a win-win for both of you! It doesn't just have to be on Instagram; blogs, Tiktoks, and other content types count!
Tip #9: Be a dog photographer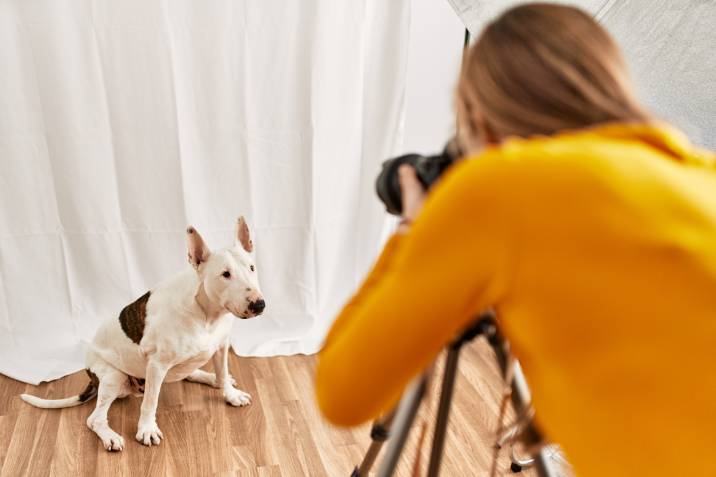 If you love taking photos of pets, you can offer dog photography services. It takes a particular skill to get dogs to sit still and put on a wacky face when they're not in the mood. You can charge a premium for this, either for pet owners who want dog portraits or businesses with dog models.
Tip #10: Make dog supplies or accessories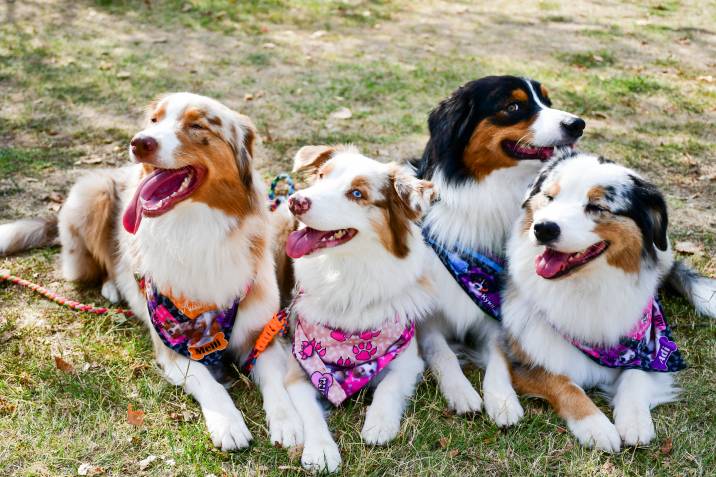 Do you love arts and crafts? You can turn your artistic ideas into a business, and your dog can be your model! Make dog costumes, treats, toys, and beds. Whatever your idea is, it will most likely sell if it makes pet owners' lives easier. Don't forget to watch out for related posted tasks here on Airtasker so that you can pitch your dog-craft-making services to potential clients.
Earn money as a dog lover
When it comes to making extra cash, stick to what you're most passionate about. If you're a dog lover, you're in luck because Airtasker can help you find customers who need dog-related services. It can be as simple as grooming dogs or bringing them to the vet. Or maybe you'll need to plan a dog party or lead a dog trail adventure. 
Airtasker will handle payments, insurance, and even marketing, so all you have to do is sign up to be a Tasker. As long as you're ready to care for others' K-9 besties, you won't run out of ways to earn.