Home

/

iPhone Repair Cost Guide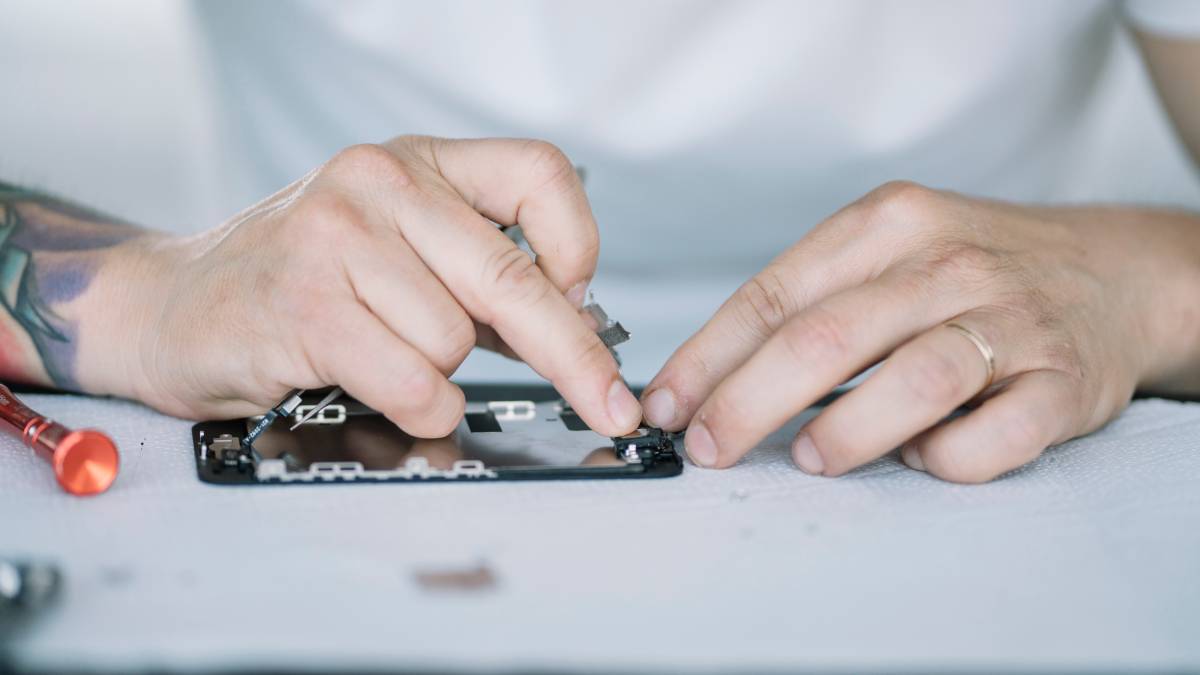 How much do iPhone repairs cost?
Get a free quote now
Post to find a price. It's free and only takes a minute.
Price guide
$45 - $679
Find iphone repair technicians, fast

Post a task with your price in mind, then get offers.

It's free and takes only a minute.

See how it works
Breaking your iPhone is sometimes more painful than going through a breakup. Fortunately, Apple can still come to the rescue if the damage is within the warranty period and agreement. But if not, you might have to turn to tech professionals to bring your precious iPhone back to its glory. 
The average cost of repairing your iPhone ranges from $45 to $679. This varies based on your phone model, the severity of the damage, and your location. If you want to know more about the average repair costs of an iPhone, read on.
iPhone repair price list
Here's a comprehensive list of iPhone repair prices based on damage:
| | |
| --- | --- |
| Damage type | iPhone repair price |
| Screen | $45 to $679 |
| Charging port | $79 to $279 |
| Water damage | $79 to $149 |
| Speaker | $79 to $129 |
| Rear glass | $149 to $229 |
| Front camera | $79 to $99 |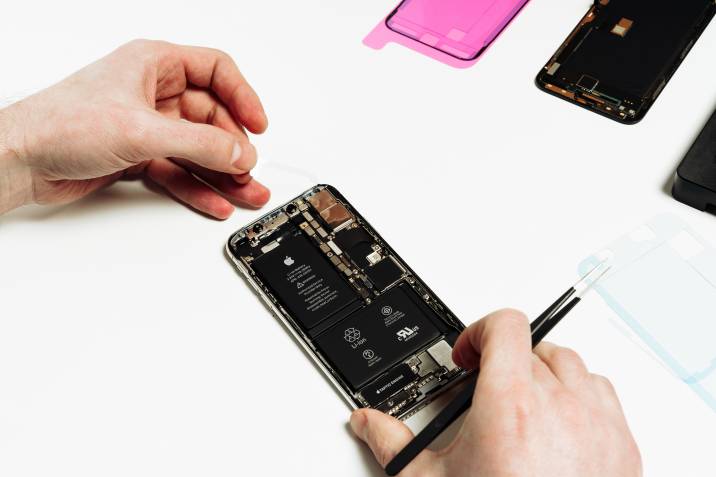 1. Screen
The most common way iPhones get damaged is when they're dropped on a floor. This causes the case to be damaged, the screen to break, and the glass back to shatter. Depending on how hard the drop is, the damage ranges from minor scratches to more serious problems, such as cracked or shattered screens, broken buttons, and malfunctioning sounds. The cost of repairing the LCD screen of an iPhone (or the black screen of death) typically ranges from $45 to $679.
2. Charging port
Is there anything scarier than having a battery life of 1% and finding out your phone won't charge? If you find yourself in the same situation, you might be dealing with a malfunctioning charging port. Typically, iPhone charging port repair costs $79 to $279.
3. Water damage
It's a good thing that newer iPhone models have water-resistant features. But if you have an older model that doesn't have this spec, you might want to be a bit more careful when using your phone near water. If somehow your phone got submerged, you can instantly dry it off with a towel or bury it in rice to fix the issue immediately. But if the problem persists, it's best to bring your iPhone to a phone technician. iPhone water damage repair costs $79 to $149.
4. Speaker
Physical and liquid damage are one of the main reasons why iPhone speakers malfunction. To avoid this, keep your phone from dropping on the floor or in water. iPhone speaker repair costs $79 to $129 on average.
5. Rear glass
Like broken screens, you might be dismayed by shattered rear glass when you constantly drop your iPhone. This can be a bit more expensive than LCD screens, as the material itself is quite costly and time-consuming to fix. iPhone rear glass repair costs $149 to $229.
6. Front camera
Another issue you might be experiencing with your iPhone is a malfunctioning front camera. The cost of repairing the front camera of an iPhone ranges from $79 to $99.
What factors affect the final cost of iPhone repair?
Damage type
The simplicity or complexity of the damage is one of the main factors that drive up costs. In general, simple repairs like changing a battery or a broken earpiece are less expensive than dealing with water damage, broken screens, and other complex issues. You'll also pay more if your technician has to replace certain parts of your phone that can no longer be fixed. 
Phone model
The model of your phone is another key element that might influence the cost of the service. Because each phone model is built with unique specs and software, repairing damage in any of these crucial components can burn a hole in your pocket. It's more expensive to repair newer iPhone models because their features are far more advanced or complex.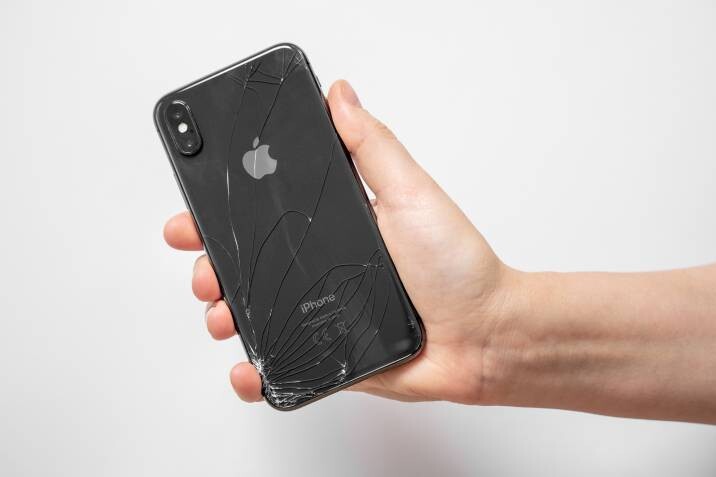 Your location
Another cost factor that you need to consider is location. Big cities like Melbourne and Sydney might have higher service fees than their rural counterparts. This is due to a number of factors, including expertise level, product availability, and cost of living. 
Post a task for iPhone repair
If your iPhone suddenly malfunctions, you can turn to Airtasker and hire a professional to repair your phone. Just post up a task including all the necessary details, like the specific problem you're experiencing, the model of your iPhone, and your chosen service date and time. Once it's done, you can start reviewing offers from trustworthy experts who can fix your phone for you. Other services you can hire a Tasker for are as follows: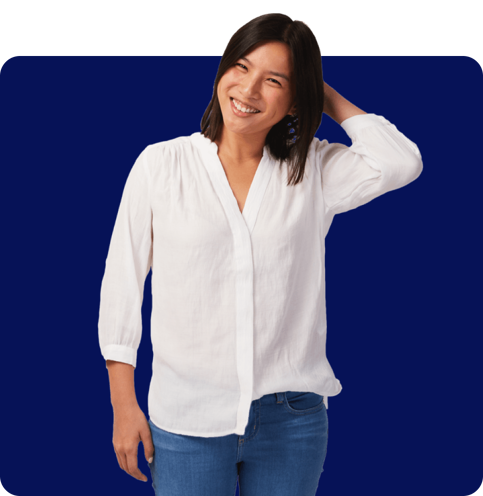 FAQs
When your iPhone gets damaged, the most cost-effective solution is to have it repaired by a professional. New phones can cost between hundreds to thousands of dollars, so you can definitely save more by repairing than replacing your phone. However, you're better off buying a new one when the repair costs more than the actual phone itself.
Here are some things you can do before sending your iPhone for repair: backup your device using iCloud, turn off your messages, disable Find My iPhone, and remove your screen protector, case, SIM card (if you have one installed), and other accessories, to name a few.
Surprisingly, it can. Toothpaste contains a fine abrasive that can remedy minor scratches. However, it cannot entirely fix a shattered screen. In addition, toothpaste can ruin your entire phone if not applied correctly.
Related articles

It's free and takes only a minute.