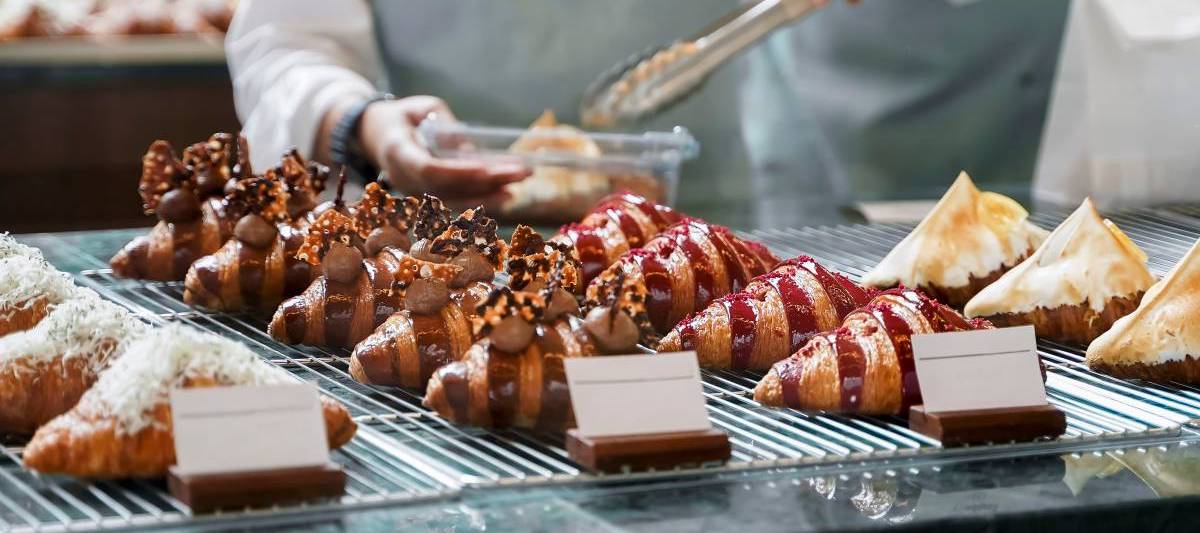 How to start your bakery biz and make money baking: An ultimate guide
Earn extra money by baking sweets and goodies!
Find your next customer
Do you love baking pastries during your free time and have had people tell you to sell your baked goodies? Or you might be looking for additional income. Now's your chance to make money baking!
If you want to know how to start an online bakery, or you're trying to make baking your side hustle, read our guide to find out how. 
Can you make money baking?
Baking is a flexible and straightforward way to earn extra money because people will pay for high-quality baked goods. According to Zippia, bakers earn an average of $13.21/hour.
When it comes to home bakers, it's hard to say how much you can make. For example, a baker who makes specialty cakes can earn between $500 - $1000, depending on the difficulty. Those who specialize in smaller and simpler goods like cookies may make less. 
How much you make will depend on how good you are, the difficulty of the product you make, how long you've been baking, and how many items you bake per month. 
What you need to start your baking business
1. Make a business plan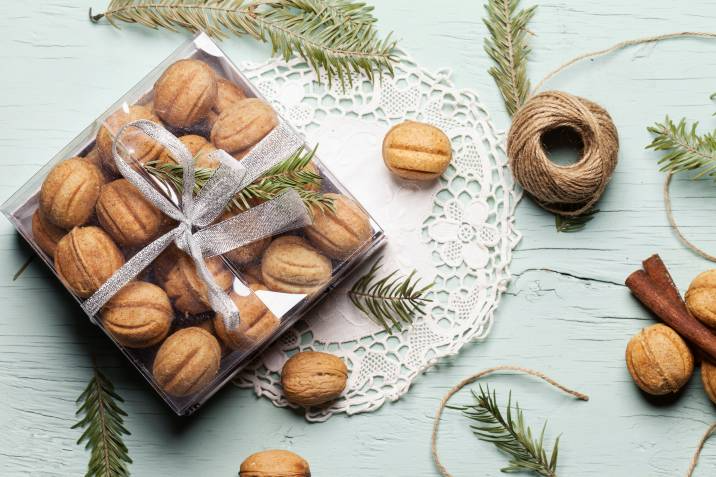 Work out the basics of your business to help you keep track of your budget. Find out what your monthly sales need to be, and factor in costs such as baking materials, ingredients, transportation, and delivery.
As a startup, keep costs low and don't spend more than you need. Consider using your kitchen as your workplace before you move somewhere bigger. Also, dedicate a separate bank account for your business so you won't mix your personal and business budgets.
2. Gather equipment
Start sourcing your materials and ingredients. If you already bake regularly, you may already have the following equipment:
A working oven

A mixer

Mixing bowls and pans

Spatulas and other utensils
For ingredients, you can always go to Target or Walmart to get basics like butter and flour. You can check out stores such as Baker's Authority or Dawn Foods for specialty ingredients. Factor in packaging like boxes, liners, doilies, and cake boards.
3. Pour through recipes and ideas
Talk to friends and family about the baked goods you've made and ask what they liked and how you can improve them. 
Check out food magazines, websites, and other media on what foods are popular. This gives you an idea of what customers want to spend their money on. Knowing what works and doesn't will help you understand what to sell as your business grows. 
4. Check state food laws
Each state has different laws on selling baked goods from home, called cottage food laws. According to the Harvard Food Law and Policy Clinic, cottage food laws give entrepreneurs an easier time setting up shop while giving consumers safe options for delicious homemade items. These laws will regulate:
The types of cottage food products allowed; 

Limits on where cottage food products can be sold

Required registration, licenses, or permits; 

Limits on total sales; and required labeling.
You may also need to contact your state's tax office regarding collecting sales tax on your food items or if you need a food tax.
Ideas on what to bake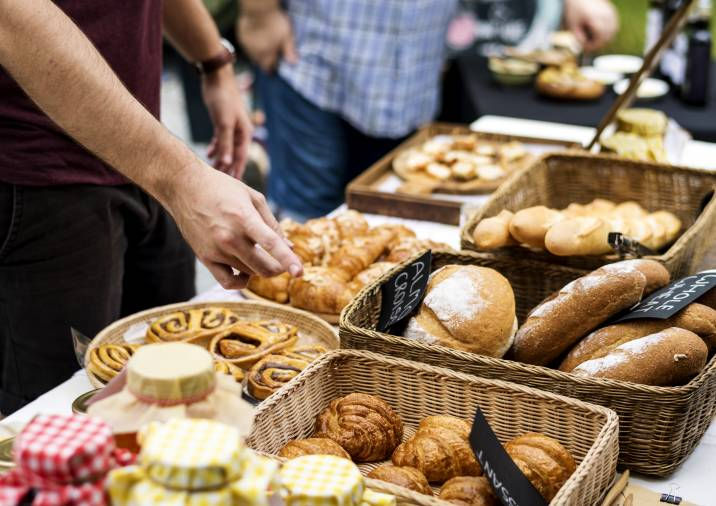 Now that you've done the groundwork, it's time to identify which baked goods will make it into your menu!


What baked goods are the most profitable?
Bread will continue to become profitable with high demand. But there will also be a growing demand for artisanal bread, par-baked goods, and organic items as more consumers switch to a healthier lifestyle.
On the other hand, consumers will also seek out comfort through food. Dawn Foods sees comfort foods like pies, cakes, and donuts to continue to be popular as consumers cite comfort and indulgence as their top reasons for wanting a baked treat.
Creating specialty items
One way to make your bakery business stand out is by having a signature item. This could be a custom cake, cheesecake cup, or something people will be drawn to. Experiment and try out new items. 
You can even consider changing ingredients to suit those with allergies, like going for gluten-free or nut-free baked goodies. 
How to price your baked goods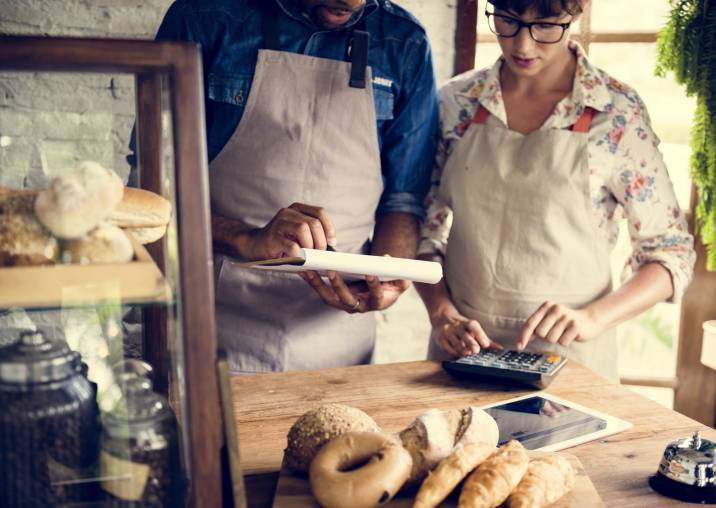 Charging the correct prices is the foundation of having a profitable business. Here are some factors to consider when pricing your baked goods and projecting profit.


Overhead costs
These costs cover ingredients and labor, utility bills, leasing, equipment maintenance, cleaning products, and marketing costs. There will be three types of overhead costs to consider:
Fixed costs - those that don't change month to month, such as rent and utility bills.

Variable costs - costs that increase once the business takes off, such as the number of ingredients, additional labor, and packaging.

Startup costs - are spent during the early days of your baking business, such as equipment or paying a real estate broker to find you a place. 


Product costing
To determine how much you cost your products, get the Cost of Goods Sold (COGS). This is directly tied to your profit margins, revenue, and inventory management. At the minimum, your price should be able to cover your COGS. 
A good formula to remember is: 
Cost per serving + Labor cost per item + Overhead costs (variable costs + fixed costs) + Startup costs
Profit margins help determine how much you can make per sale. Depending on the industry, a 10% profit margin is average, and a 20% profit margin is good. Make sure to strike a balance between getting the profit you need and meeting realistic prices for customers.
How to get more customers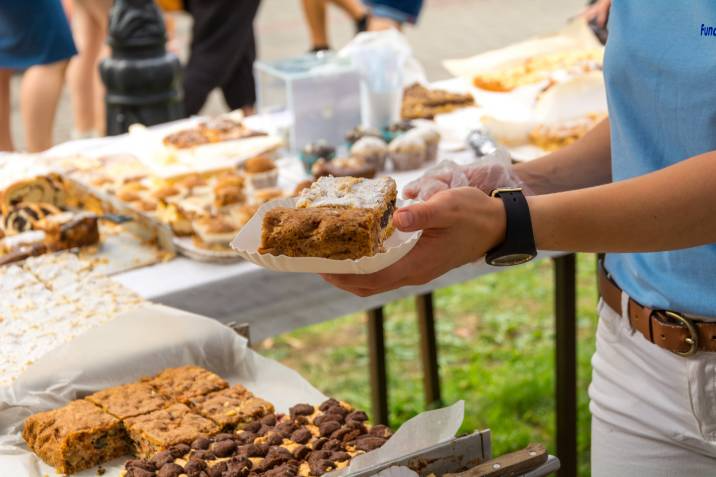 No matter the size of your bakery, there are a few different options where you can win clients for your business.


Physical location
The best way to get word on your baked goods is if people get to see and taste them. Start scouting for locations where you can sell your products. Location is crucial to give your product visibility. Some places to look into are:
School fairs

Farmer's markets

Concerts and events

Malls
You can also consider partnering with other small businesses and giving out free tastings for further visibility.
Online selling
If you're baking from home, creating an online store might be the more convenient option when you begin your business. Creating social media pages and setting up shop features on Facebook and Instagram will make for a seamless online shopping experience for your customers.
You could also put up an e-commerce website or an online form where people can place custom orders. If your neighborhood has an online group, it won't hurt to post your biz and take orders from whoever is interested nearby.
Another way to push your baked goodies is to find clients. You can check out local community boards or find a job posting at Airtasker to get your products out.
How to market your baking business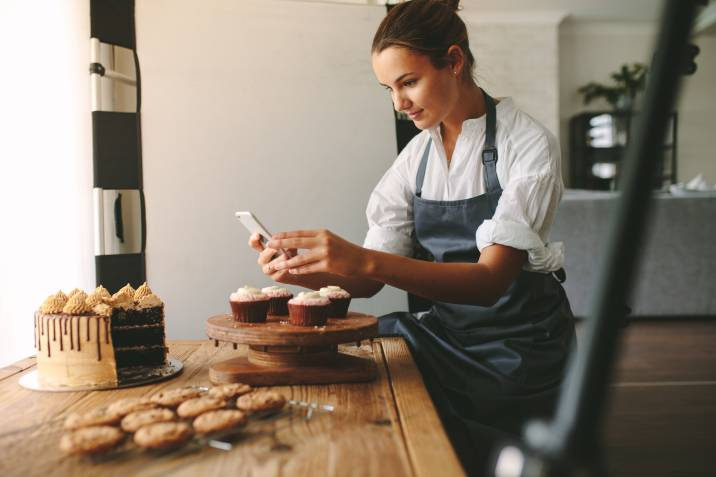 Thinking of how to advertise your home baking business? Here are some ideas you can run with in your early days of setting up your bake shop.
Offline marketing
Get the word out on your baked goods by marketing. Start by telling friends, family, or co-workers about your pastries. Before you start selling, you may need to push your product to people by giving them gifts or as party favors for friends' birthdays or bridal showers. Don't underestimate the power of referrals—word of mouth is still the most popular way to get your baked goods business out there!
Online marketing
You can also utilize social media platforms like Facebook, Instagram, and TikTok to showcase your goodies. Make sure to leave your contact details and upload photos and videos of your products to entice people to try them out.
Get the baked goods out there!
Baking not only shows off your creativity but is also a great way to connect with people through delicious desserts.
So whether you're seeking additional income or looking for a creative outlet, there are many side jobs available for you to try out. Sign up on Airtasker today and get your baked goods sold out!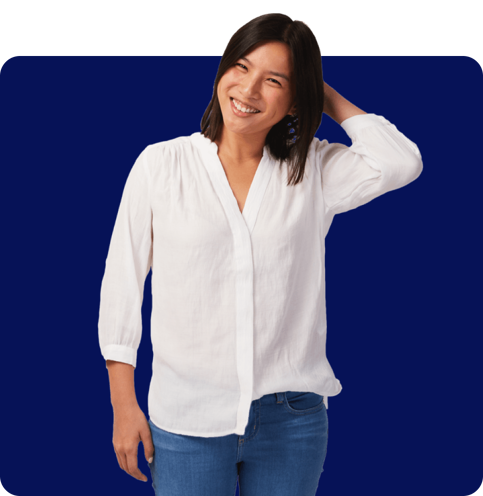 Frequently asked questions
Depending on the baked product you focus on, Whisk Warrior estimates that one can earn anywhere between $300 - $1000 per month. A few custom individual orders a week can go at $300, while custom cakes for big events can pay up to $1000. 
If you have the passion and grit for baking, it could be worth it. Baking can be a physically demanding job that demands long hours. If you want to become a baker, be prepared to fight your way through and learn your craft.