Home

/

Panel Beating Cost Guide
How much does a panel beating service cost?
Get a free quote now
Post to find a price. It's free and only takes a minute.
Price guide
$50 - $7,500
Find panel beaters, fast

Post a task with your price in mind, then get offers.

It's free and takes only a minute.

See how it works
Airtasker's panel beating services, or auto body mechanic services in the US, have a wide range of rates for different tasks. While some auto body mechanics are paid to provide assessments and quotes, it's important to have a general idea of how much auto body mechanic repairs costs.
Smash repairs are often done by specialists known as auto body mechanics. Using high-tech gear and manual tools, they can do everything from removing scratches to complete restorations. Damages resulting from a smash can vary widely. As such, this auto body mechanics price guide considers how to get a quote for repairs so you can choose the right provider for your vehicle's needs if you've been in an accident.
So, if your goal is to restore a vehicle to how it looked before a road incident, let's consider the work of auto body mechanics and how much they charge.
What does an auto body mechanic do?
The fundamental goal of auto body mechanics is to restore any vehicle to its original or "factory" state. It could be that a car has been in an accident and now requires repair work on damaged areas. It could be that an antique vehicle has been tucked away and needs a total restoration, including making new panels or exterior car parts or a great deal of rust removal, repainting, and car body repair.
They may also do custom work on a vehicle or purely cosmetic work, such as repainting or refinishing an interior.
As you might imagine, this means they have a massive list of skills and can use a diversity of tools. For example, most auto body mechanics have experience:
Tearing down a vehicle and removing exterior car parts and components


Cutting vehicles apart after severe damage


Using metalworking tools, hydraulic gear, and any mechanical equipment


Using welding tools


Rebuilding a vehicle, including interior and exterior


Employing any number of fillers, painting equipment, and so on


Creating exterior car parts and panels when replacement items are no longer available


Working on alternative vehicles, including motorcycles, trucks, buses, trailers, airplanes, and so on
As they are specialists with such a diversity of skills, how much they charge varies. The average labor rate provided by mechanics in the US is around $50-$7,500, depending on the severity of the damage. Specialists earn higher. You should expect to pay higher hourly rates for those who apply specialized skills and tools to get work done.
The typical list of tasks of an auto body mechanic includes:
Removing damaged exterior car parts and panels and repairing if possible


Fixing dents


Replacing or creating new external car parts


Replacing any broken hardware or components


Grinding, sanding, and smoothing damaged exterior car parts (either to paint them or to send them to the painter)


Adjusting outer car parts knocked out of alignment in an incident
Auto body mechanic repair costs may also include paintwork and other repairs, such as fixing deep scratches, buffing up vehicles, and more.


What is the average cost for an auto body mechanic service in the US?
Because a car's appearance is not always a necessity, auto body mechanics ask for premium prices. However, their work may also be essential if a vehicle is to be restored after a major accident. The costs for work vary based on:
Extent of damages
The time it will take to do the work
The exterior car parts required
The location of the vehicle
The make, model, and age of the vehicle
If there are any complications beyond body and paint damage
If there is insurance to cover some or all of the repair
The type of painting or coating needed
On average, auto body mechanics costs for small dents begin at $50 for minor fixes but can easily exceed $1,000 for serious damages. A scratch or minor car dent repair usually falls beneath the $1,500 mark. However, no two quotes will ever be identical. Shops and independent providers have different pricing scales for car repairs.


Auto body mechanic prices for different tasks
| | |
| --- | --- |
| Type of repair | Price guide |
| Door Damage | $50 – $1,000 |
| Bumper Damage | $300 – $1,500+ |
| Windshield Damage | $250 – $1,000 |
| Suspension Damage | $100 – $5,000+ |
| Paint Damage | $500 – $7,500 |


What factors affect the cost of an auto body mechanic's work? 
As noted, some issues always influence the final price for repairs. It is impossible to say what any auto body mechanic's task will cost "on average" because of the many factors affecting that final amount. The extent of damage, completion time, exterior car parts and materials, and labor contribute to the pricing, but the type of car itself can have a much stronger effect on final costs.
As a simple illustration, some vehicles have bumpers made to resist impact and prevent lots of damages. Some cars have bumpers that serve their purpose but are wrapped in protective coatings. If damaged, they are removed, re-wrapped, and repainted rather than just unbolted and replaced.
As you can see, the work of an auto body mechanic can depend as much on the type of car as the damage and other issues.
Average hourly rates of auto body mechanics in the US
As noted in our guide to mobile mechanics, the national minimum wage rate in the US depends on the mechanic's age, the number of years in the profession, and experience.
| | |
| --- | --- |
| Number of years as an auto body mechanic | Average hourly rate |
| 20 years | $34 |
| 15 years | $30 |
| 10 years | $26 |
| 5 years | $23 |
| Apprentice | $20 |
Tips for creating an effective auto body mechanic task 
As you put together an Airtasker listing for an auto body mechanic, try to keep in mind that costs are not the only thing you will base your decision on. The experience is far more relevant than price. Look also at the feedback and ratings of all auto body mechanics who contact you.
How does it work? Just draft your listing, post it and then wait for providers to respond with offers, compare them, and make your choice. Here's a list of issues we recommend you include in any listing:
The time frame required (emergency, longer amount of time available, etc.)


Budget (the amount you have for the project)


The make, model, and age of the vehicle, along with notes about other issues you feel might affect the restoration


The location of the car and whether work is done onsite or elsewhere


The materials and exterior car parts you will provide (and ask for a quote on them if you want to compare your options)


If you require a warranty on labor (and materials if you don't supply them)


Whether it is a restoration or a repair


If painting is part of the project and if you want your auto body mechanic to do that job, too
The more details you offer, the easier it is for a provider to give an accurate and competitive offer. Keep in mind that most will also use your listing as a guideline for when they arrive to do the work – so accuracy and honesty are key!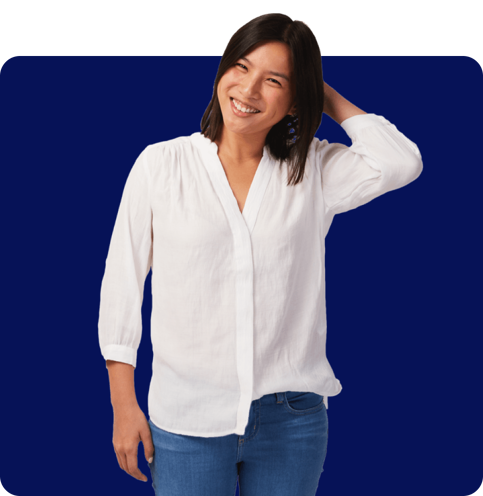 It's free and takes only a minute.