Home

/

Mobile Mechanic Cost Guide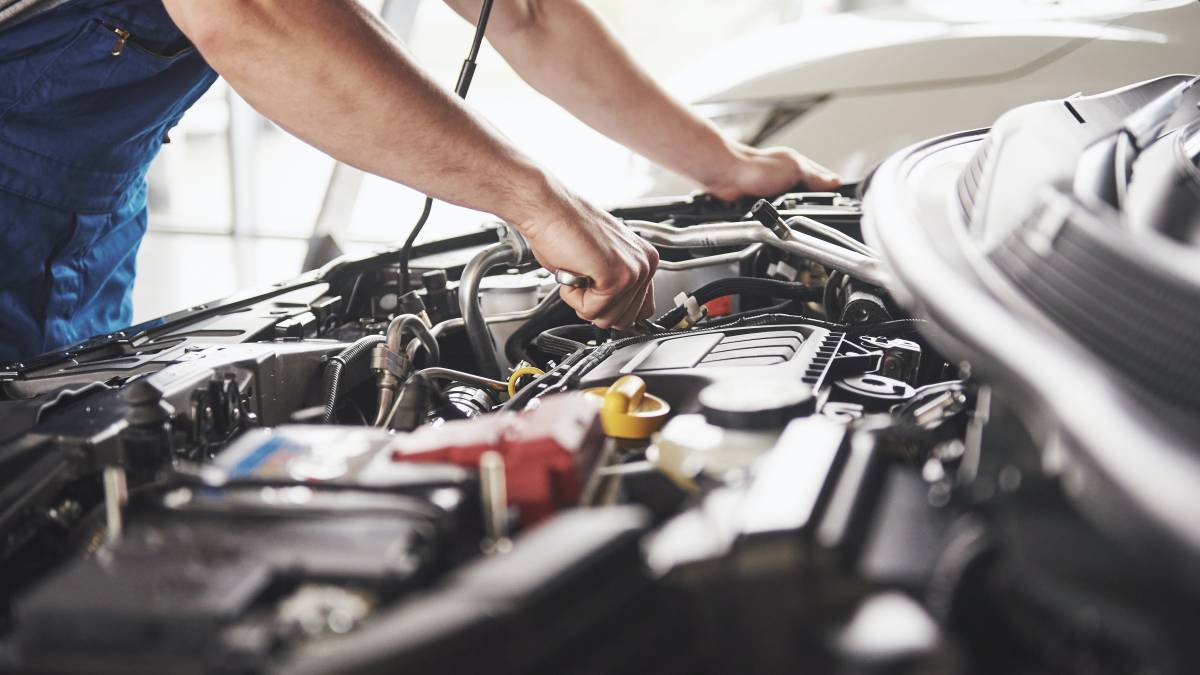 What are average mobile mechanic prices?
Get a free quote now
Post to find a price. It's free and only takes a minute.
Price guide
$35 - $1,400
Find mobile mechanic, fast

Post a task with your price in mind, then get offers.

It's free and takes only a minute.

See how it works
Long before you hand your car or truck keys to a mobile mechanic, you should take the time to ensure you are getting the best service possible, as well as a mechanic able to handle your specific type of vehicle and even the make and model. 
Mobile mechanic price list
The cost of any mobile mechanic service depends on several factors, including the type of vehicle, the car's age, the location, and the type (and extent) of work required. We've reviewed recent prices for mobile mechanic services to give you approximate prices for different states.
| | |
| --- | --- |
| State | Average price |
| California | $33.86 |
| Texas | $26.50 |
| Florida | $27.50 |
| New York | $30.52 |
| Pennsylvania | $28.97 |
| Illinois | $30 |
| Ohio | $29.24 |
| Georgia | $28.97 |
| North Carolina | $26.35 |
| Michigan | $27.50 |
| | |
| --- | --- |
| Service | Price |
| | $150-$250 |
| | $45-$250 |
| | $100-$300 |
| Timing belt/chain replacement | $300- $1,000 |
| Diagnostic inspection | $20-$400 |
| | $70-$200 |
| | $1,200-$1,400 |
| | $150-$1,100+ |
| | $35-$125 |
| | $256-$638 |
Remember that these prices are only for a select sample of recent repairs and that additional factors can affect the cost of a mobile mechanic.
What does a mobile mechanic do?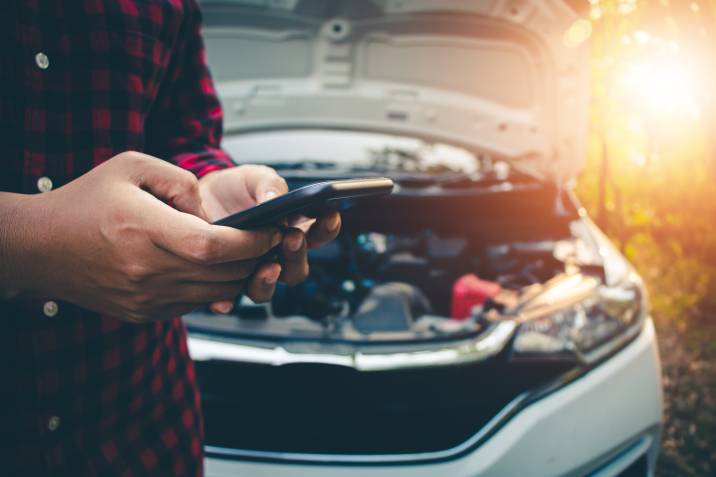 If you want to figure out if the cost of a mobile mechanic service is a good deal for your needs, you must know just what a mobile mechanic can (or cannot) do for a client. A mobile mechanic is someone who provides vehicle repairs anywhere the vehicle owner requires. A basic list of services typically includes: 
Repairs to all major systems, including engine, brakes, transmission (clutch and controls), electrical, cooling, exhaust, suspension, driveshafts, steering, body, and air conditioning, among others


Diagnostic inspections (with the option for quotes or bookings of repair)


Pre-purchasing inspections


Regular servicing (e.g., oil changes, filter changes, and so on)
There might be limitations on what a mobile mechanic can do based on different factors.
What other factors affect the cost of a mobile mechanic?
The cost of different services can vary by hundreds of dollars. Consider these additional factors: 
The average cost of a mobile mechanic is based on the length of time a repair demands, with average "per hour" pricing for labor around $15-$125.
None of the prices above reflects fees for parts and materials.
The length of time your service provider has to commute can affect the cost of a mobile mechanic, too.
The urgency of the work is also a factor (e.g., emergency versus scheduled appointment).
Even the day of the week can affect the cost, with weekend and holiday repairs often more expensive than a weekday repair.
The specificity of the repair will also boost the cost, with specialized repairs always costing more.
How much does a mobile mechanic charge in the US?
There are no fixed rates that a mobile mechanic must charge and no "industry" standards for per-hour fees for mobile mechanics in the US. However, a typical range is based on several issues (which we address below). That range is $15 to $125+.
Issues affecting the cost of mobile mechanic services
A mobile mechanic might not accomplish all the work required in a single visit depending on several factors. For example, some issues to be aware of include: 
Location - A vehicle alongside a roadway might be unsafe or ineligible for extensive repairs.


Parts required - Though most mobile mechanics are well-equipped with the tools needed to perform repairs, they cannot carry everything for every vehicle and might have to order a part or use specialized tools.


The time frame for the repair - Almost all mobile mechanics offer emergency services. But late night and early morning hours might not be available, or they might come at a premium cost.


The repair needed is well out of the ordinary, such as a bit of bodywork on an older or antique vehicle or a bespoke or custom part is required.
For the most part, a mobile mechanic will help you determine if the repairs needed are possible at the vehicle's current location (or offer a diagnostic visit to help determine the matter). If not, you might be required to hire a tow vehicle or pay for multiple visits to accomplish the repairs.
A further breakdown of mobile mechanic costs
The average hourly rate of a mobile mechanic varies depending on their:
Experience and skill
Reputation
Certifications and licensing
Length of time in business
Though you will read that the cost of a mobile mechanic is usually less than a traditional mechanic working in a garage or repair shop, that is not always true. For instance, not all mobile service mechanics are self-employed, and the cost of employment is then calculated into the hourly rate, bumping it a bit higher.
| | |
| --- | --- |
| Number of years in business | Hourly rate |
| 20+ | $39+ |
| 15 | $28 |
| 10 | $32 |
| 5 | $19 |
Contractors who are casual laborers may be entitled to the regular hourly rate. However, their rate still depends on the hours of labor. Because of this, the cost of a mobile mechanic may be higher to allow them to meet expenses like:
Taxes and superannuation
Insurance
Travel expenses
Supplies, equipment, and materials
Often, that means they will charge higher than the average rates. The average hourly repair rate is $15 to $125+ for a mechanic. Count the mechanic's total working hours (including travel time) to determine the most realistic cost.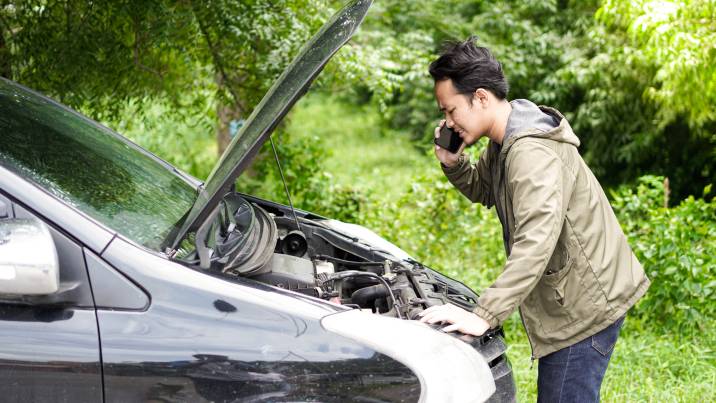 Do I need a mobile mechanic?
When exploring the costs of a mobile mechanic, you also need to consider whether you need them to come to you. After all, most car and truck owners typically bring their vehicle to an auto repair shop or a dealership specializing in a single brand or make of car/truck. 
There are times, however, when a mobile mechanic is essential or desirable:
Your vehicle is disabled (due to an accident, broken down or has simply been sitting in the garage for an extended period and no longer runs), and you prefer the repairs to be done "on the spot."


You want to save yourself the time and hassle of bringing the car to a repair shop or dealership, and you decide that the cost of a mobile mechanic is worth the convenience.


The cost of hauling/towing the vehicle is prohibitive compared to a mobile mechanic.


You are considering the purchase of a vehicle and want an expert to help you determine if some problems or repairs can affect the price.
There might be other reasons you prefer to work with a mobile mechanic. In all instances, it is an excellent way to save time, and it spares you from the anxiety of driving a vehicle that might break down along the way.
Posting your first mobile mechanic task
Are you ready to hire a mobile mechanic? If so, take a moment to post a task. Review and compare offers and consider client feedback before choosing. Select your provider, and they'll come to your location and complete the job.
Here's a list of details to include:
Your schedule or preferred time frame
Your budget
Your location and its resulting issues or challenges
The type of repair you need
The materials and parts you will provide (ask for a quote if you want to compare your options)
Warranty requirements
The more details you share, the easier it is for your mobile mechanic to provide an accurate quote. Note that most will also use your task as a reference when they arrive to do the work.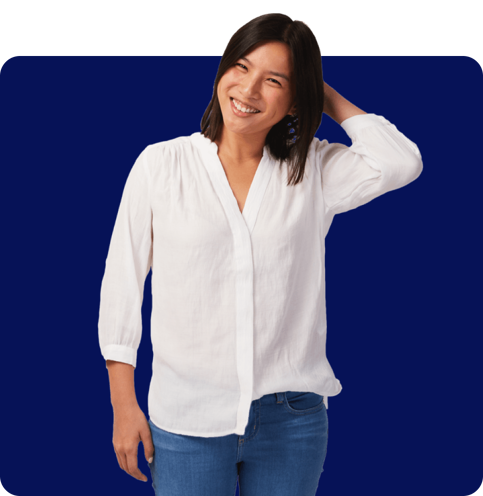 FAQs
It depends, but you will find that most mobile mechanic fees end up being more per hour than a standard garage. However, the convenience of service when and where you need it, along with having the full attention of a dedicated service provider, is often an adequate counterbalance to the higher hourly wage.
Yes, you purchase parts or materials without any mark-up fee, which can easily translate to savings. Still, your mobile mechanic may also offer you parts and materials at a lower rate than a regular garage. It is best to always ask for a quote with parts and one without parts.
They can and should, and as it is something you would get from a regular garage, you'll want a warranty in writing. Just be sure you make a note of it as you build your task listing.
It's free and takes only a minute.