Home

/

Tile Flooring Cost Guide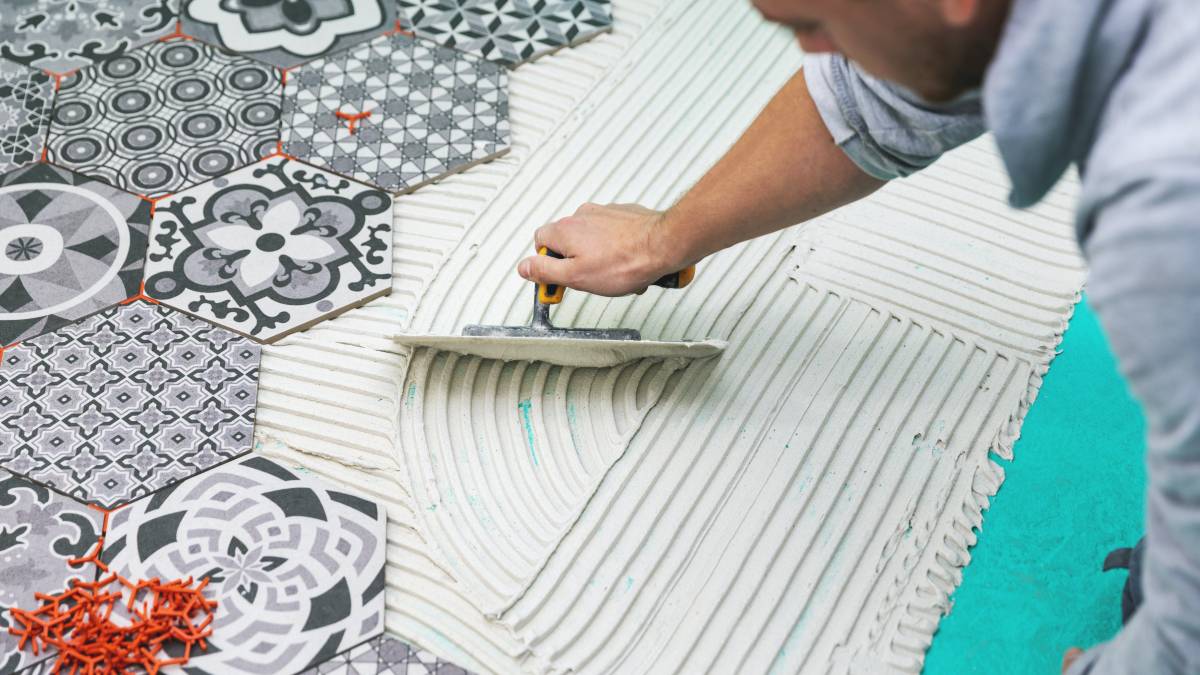 How much does tile flooring cost?
Get a free quote now
Post to find a price. It's free and only takes a minute.
Price guide
$30 - $400
Find floor tiler, fast

Post a task with your price in mind, then get offers.

It's free and takes only a minute.

See how it works
Tiling is one way to beautify the interior of your house. Not only will it make your home attractive, but it can also provide a protecting surface that can prevent potential damage. If you find it challenging to decide which one is within your budget, we have made it easier for you. Different factors affect the cost of tiling, but the average range is typically from $30 to $120.
How much does floor tiling cost per square foot?
Tiles come in different shapes and sizes, so it may be overwhelming to choose. If you have a tight budget, square and rectangle tiles are the easiest to work with. The total cost of a tiling project depends on these three major areas: the kind of tile you choose, the size, and the tiling labor. The cost of laying floor tiles charged by a tradesman per day can range from $30 to $120.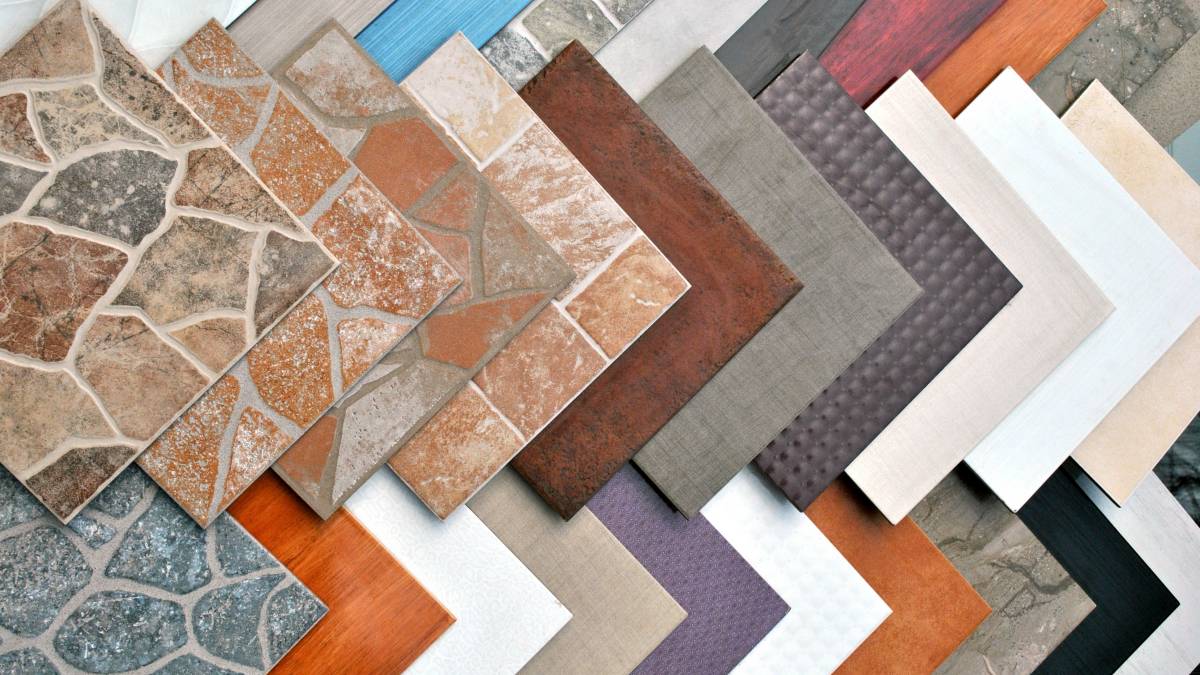 However, some may also charge floor tiling costs per square foot, around $4 to $32. Price usually depends on your location. If you live in the city, expect that it might cost more. Adding up to that is the kind of tile you choose. Prices usually range from as low as $2 to as much as $35 per square foot.
Bathroom floor
A bathroom is usually the smallest room in the house but might be more intricate as it involves different curves when installing. The cost to tile bathroom floors might cost more in labor due to its complexity. The most common kind of tile used for the bathroom is either vinyl or ceramic. Vinyl tiles are a good choice for the bathroom as it is one of the least expensive and is waterproof when laid correctly. When tiling a bathroom floor, always make sure that you choose a slip-resistant material and are sealed carefully.
You'll also have to consider the grout and adhesive for your bathroom floor. This is usually what seals the spaces from water, dust, and bacteria. The average cost of tiling a bathroom is around $500 to $1,500, depending on the size of your bathroom.
Kitchen floor
For homemakers, having a well-designed kitchen is a dream come true. This is the part of the house where there is more traffic since it contains the basic necessity of household members. Kitchen tiles are easier as there is not much complication needed when installing. The cost to tile kitchen floor can range from $500 to $2,000 depending on its size. 
How much does it cost to tile a floor?
Besides the costs to tile floors, one of the dilemmas you'll face is choosing the type of tile to use. There are different types of tiles available in the market, with some more expensive than others. The cost of laying floor tiles also depends on the type you choose.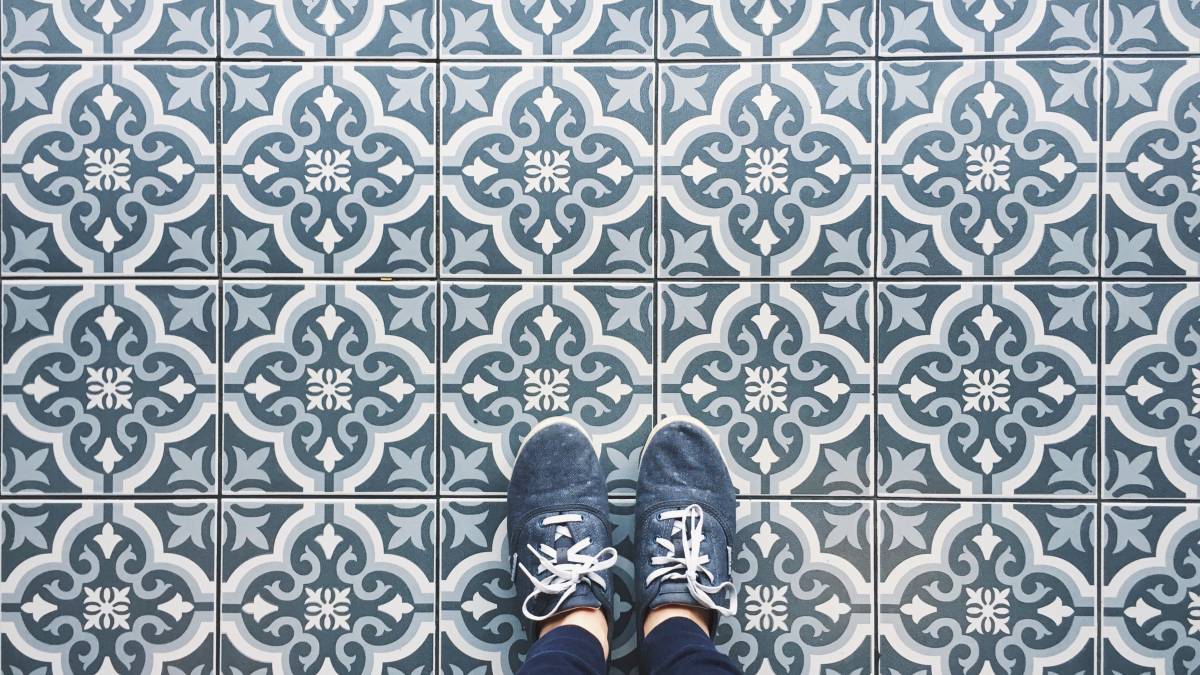 For example, the cost of laying Victorian floor tiles might charge almost twice as much as installing porcelain tiles. Victorian floor tiles are a classic home style and are made of different patterns and border designs. 
Parquet flooring tiles cost almost the same as Victorian flooring. If you have the budget, these floorings are more expensive but give a touch of uniqueness to every home. The table below shows a sample pricing of the different floor tiles plus the average labor cost to help you decide on your tiling:
| | |
| --- | --- |
| Type of tile | Price per square foot |
| Ceramic | $2 to $7 |
| Porcelain | $6 to $10 |
| Stone | $5 to $35 |
| Marble | $7 to $14 |
| Mosaic | Around $6 |
| Limestone | Around $6 |
| Victorian  | $10 to $40 |
| Parquet | $15 to $20 |
 
On top of the cost of the tiles, you will also pay for the labor. Some may charge on a per hour basis of $30 to $120. Most of the time, tradesmen charge per square foot, at an average of $4 to $32.
Factors that affect the cost of a tiling project
The following are the factors that affect the cost of your tiling project: 
The first is appearance. The style you choose will affect the cost of your project. A good interior must match a good style of flooring, and it involves choosing the right color and pattern. Floors like the Victorian and parquet have more unique patterns, thus, resulting in a higher price. However, you can also find other types of tiles that can match your preferred design.

Another factor is the type of tile. Referring back to the table above, different types of tiles have different prices. Make sure to research your choice or consult an expert about it. The size of the area also matters. Tiles are sold by square feet or meters. Therefore, the bigger the size of your room is, the more you will be needing. 

Location is another factor. The cost of tiling varies across the US. Those who live in the suburbs offer cheaper labor costs than in bigger cities. Lastly, consider the time it takes to finish the project. Some tradesmen offer labor costs equivalent to the days they'll be working. Some may also estimate their labor based on the size of the room. Consult your service provider about this before you hire them. 
How do I find a good tiler?
Choosing the right tiler may be easy if you already have someone you know and trust. But for first-time homeowners, this may be a challenge. Here is some advice we recommend while searching for a tiler: 
Ask around your friends and relatives if they have someone to recommend. Searching online for recommendations and checking out their websites can also be a good source of information.

Ask for a quote and what comes with it. Some tradesmen have complete equipment, so you don't have to worry about anything. However, some may still require you to be the one to provide things such as the adhesive and grout. You may also ask your chosen tiler for advice on the type of tile you want to use.

You can ask for previous samples of their work. Experienced tradesmen might ask for a higher labor cost, and it pays to look at their previous work, so you know what you're getting into.

Make sure your chosen tiler is credible. Tradesmen that are certified tile installers by the National Tile Contractors Association or Ceramic Tile Education Foundation are trusted for the quality of their job. 
Itching to start your tiling project? Put up a task on Airtasker and get a personalized quote from plenty of tiling specialists in your area. You can read reviews and compare ratings to find someone who fits your exact needs and budget.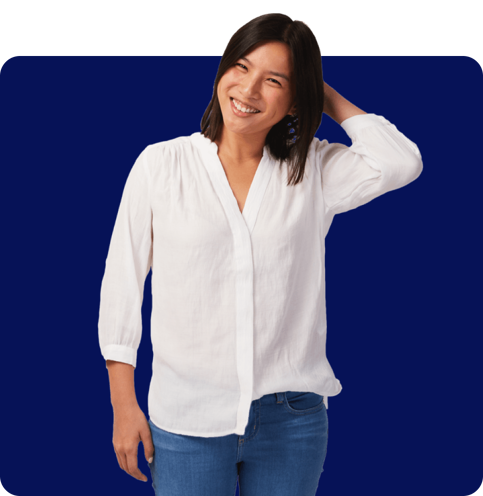 FAQs
Small areas like the bathroom take only about a day to tile. Larger or irregularly shaped rooms may take two to three days to finish.
You may spend around $500 to $1,500 when tiling a bathroom floor. This range includes the type of tile you want to use, labor cost and extras like adhesive and grout.
Ceramic is widely used. Aside from it being one of the cheapest, it also has a wide variety of designs you can choose from.
Related price guides

It's free and takes only a minute.