Home

/

Dishwasher Repair Cost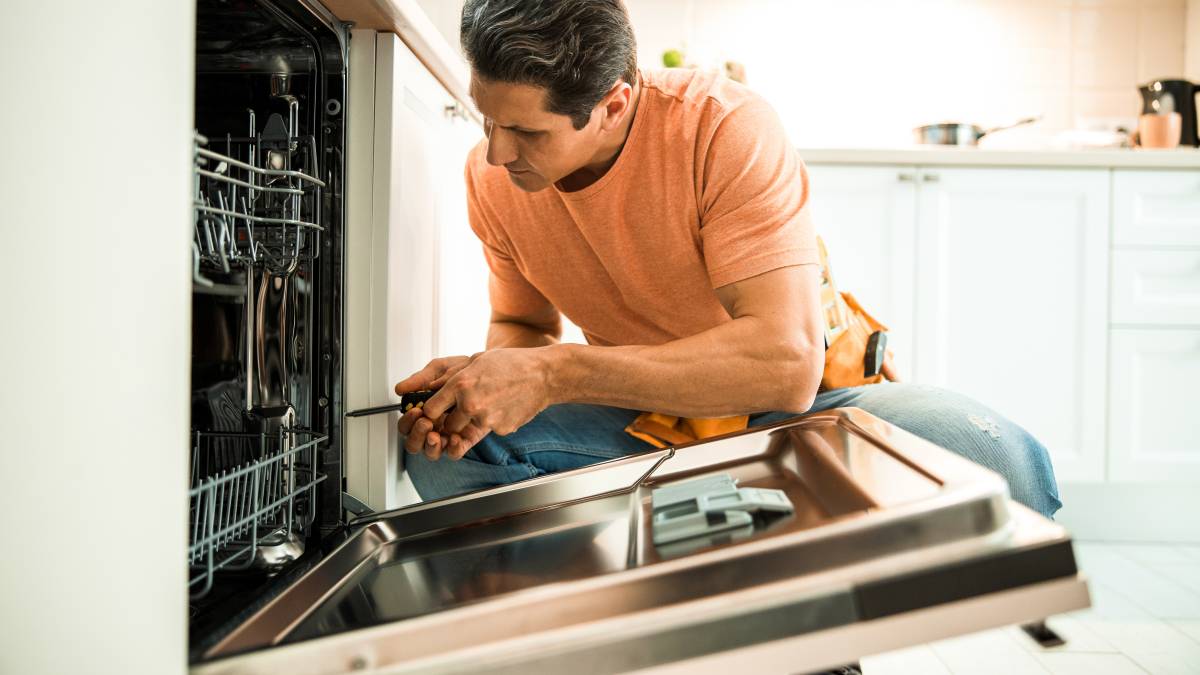 How much does dishwasher repair cost?
Get a free quote now
Post to find a price. It's free and only takes a minute.
Price guide
$50 - $600
Find dishwasher repairs, fast

Post a task with your price in mind, then get offers.

It's free and takes only a minute.

See how it works
Dishwashers are a lifesaver in the household. You can simply place all your dirty dishes and utensils into the machine, and they will come out clean in no time. However, even a trusted appliance can inevitably break, especially if you don't clean it properly. Instead of buying a new dishwasher, have it repaired instead! The average cost of a dishwasher repair is $200. 
This helpful price guide tackles the different variables that affect dishwasher repair costs to help you budget for the service. It'll also tell you how much to expect to pay, depending on what part needs repairing. Keep reading to find out more. 
Price list for dishwasher repair services 
The cost of dishwasher repair can range from $50 to $600, depending on the issue. Here's a table of average dishwasher repair costs for the service you may need, including materials and labor. 
| | |
| --- | --- |
| Dishwasher repair type | Average cost  |
| Residue left on the dishes | $50 to $300 |
| Leaking dishwasher | $50 to $300 |
| Foul smells | $50 to $400 |
| Draining issues | $50 to $400 |
| Power problems | $100 to $600 |
| Water refill | $75 to $600 |
| Broken door | $150 to $600 |
Dishwasher repair type
Residue left on the dishes
There are instances where you'll still see dirt and grime on your dishes. This issue can either be simple or complicated in repairs. That's why the average cost to repair this dishwasher problem ranges from $50 to $300. 
This can be due to a dirty filter or water hardness, which you can fix by adjusting the control panel. However, there are times when the heating element is the one that needs repairs.
Leaking dishwasher
There are many reasons why your dishwasher leaks. Whether it be a big or small leak, you must get it checked right away. This can lead to a big problem quickly if you leave it alone. Dishwasher leak repair costs range between $50 and $300.
Leaks come about because of cracks in the seal around the door. Other times, there can be problems with the dishwasher's tub or drain hose leak. 
Foul smells
Bad smells are never a good sign, even for appliances. This can be caused by a clogged filter or drain hose problem for your dishwasher. You shouldn't ignore issues like this, as it can lead to bacteria growth inside the appliance. 
Addressing this issue costs $50 to $400. When a clogged filter causes foul smells, a professional cleans or replaces the filter. However, repairs can get more meticulous when the pump or drain is the cause. 
Draining issues
Check the drain hose of your dishwasher if the water suddenly won't stop draining. This is usually the source of draining issues in this appliance. However, it can also be caused by because of pump issues. 
The cost to repair a dishwasher drain pump ranges from $50 to $400. An early symptom of draining issues is a foul smell from the standing water inside the dishwasher. 
Power problems
Power problems in a dishwasher range between $100 and $600. Repairs for this are more expensive because they usually involve the dishwasher's control panel and motor. If you have an older model, it may save you more money to replace it with a newer model. However, if repairs are simple, as seen through an error message, you can have it repaired instead. 
Water refill
The water refill function of a dishwasher is essential. Problems with this are caused by a worn-down inlet valve, which the water is directed into. Other times it could be because of more serious issues like a broken motor. The repairs for this would set you back $75 to $600, depending on the cause of the water refill function. 
Broken door
The cost to repair a broken dishwasher door depends on the model. This part usually needs to be replaced rather than repaired. Repairs and replacements can range from $150 to $600.
When you see that your dishwasher has a broken door, have it repaired immediately, even if the appliance is still functioning. Otherwise, it can lead to further damage from water leakage. 
Factors that affect dishwasher repair cost
These cost variables can give you an idea of how much it costs to repair a dishwasher, and whether it'll be best to repair or replace your dishwasher. 
Type of repair needed 
As the previous section shows, certain repairs cost less, like clogged and dirty filters. But other repairs, such as a broken control panel or motor, can increase your bill.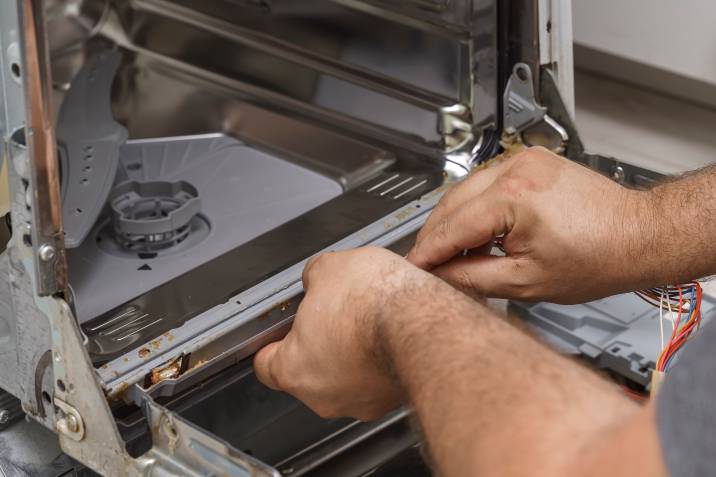 Cost of labor
Depending on the professional, dishwasher repair companies may charge you by the hour. This ranges from $75 to $60. Expect to pay more for the service if the repair takes longer. 
You can explain the issues first to the professional to avoid extremely long repairs. Tell them about any issues, such as leaks or foul smells. Providing them with as much information can cut down on time for diagnosis and focus on repairing alone. 
The make, model, and age of the dishwasher
It costs less to repair new dishwasher models because their parts are much easier to find than older models. If your dishwasher model is quite old and worn down, consider purchasing a new model instead.
When to repair or replace a dishwasher
Before starting on repairs, ask yourself if you should repair or replace your dishwasher. Unless your dishwasher is under warranty, it's not a good sign that you spend on repairs all the time. 
Another factor to consider is your dishwasher's age. If it is more than eight years old and gives you more headaches than convenience, it is time for a replacement. If you decide to get a new one, you can hire a dishwasher removalist to dispose of your worn-out dishwasher for you. More efficient models are available on the market that cost less than the repairs needed by an old dishwasher. 
Post a task for dishwasher repairs
Now that you understand the cost factors when it comes to dishwasher repair, it's time to create a task and find a dishwasher repair specialist to get the dishwasher issue checked and fixed. 
All you'll need to do is create a task on our platform. Be specific with your request and include your location, preferred date, and the different problems you're encountering with your dishwasher. The more information you provide, the easier it will be for Taskers to give you a quote.
Certain types of repairs are best left to dishwasher repair professionals. Let them diagnose your dishwasher's problem and help bring it back to its best shape.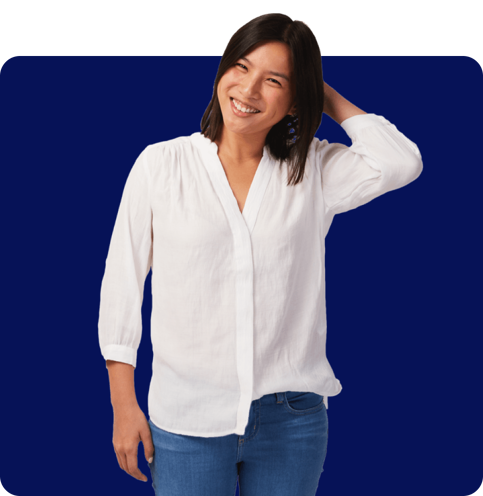 FAQs
This depends on a few factors like your budget and knowledge about the dishwasher and its parts. Check if you're capable of repairing it without causing more damage. If not, then it's best to leave the job to a skilled and knowledgeable person. 
Yes, it can. You know your heating element is broken if the dishes and utensils inside your washer do not dry after a cycle. 
A dishwasher can last for quite a long time. Mid-range dishwashers can last up to 10 years, while higher-end models can last for up to 20 years if well taken care of. 
It's free and takes only a minute.