Home

/

Deck Repair Cost Guide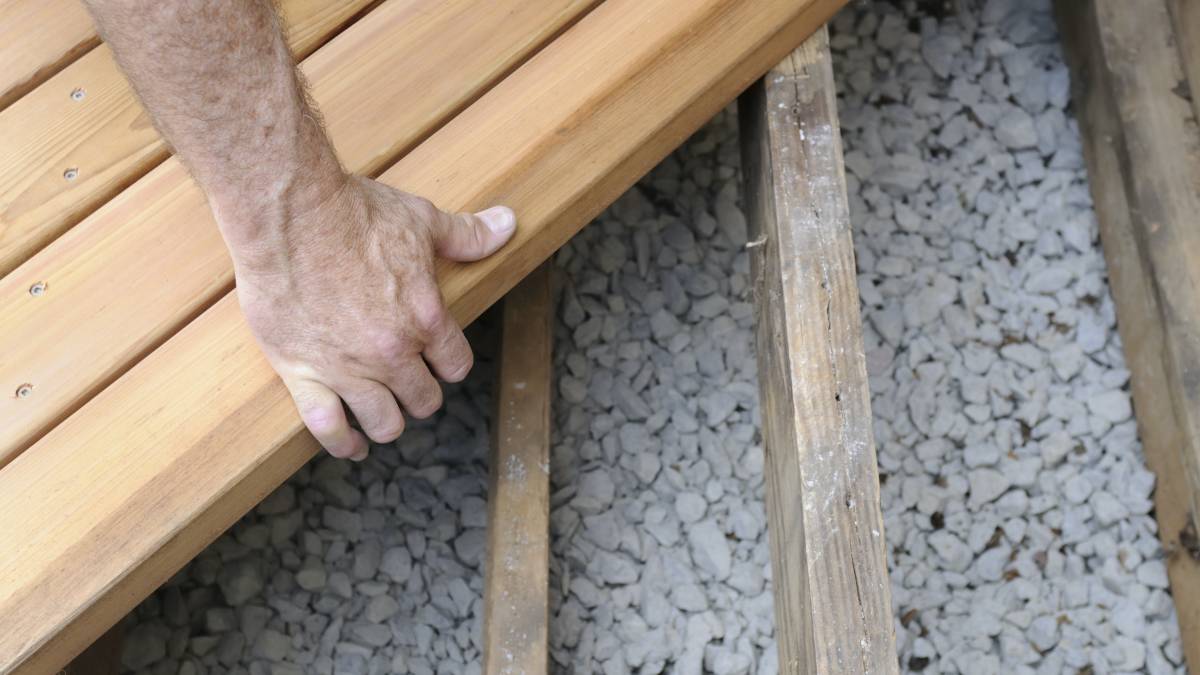 How much does deck repair cost?
Get a free quote now
Post to find a price. It's free and only takes a minute.
Price guide
$100 - $3,000
Find deck repair experts, fast

Post a task with your price in mind, then get offers.

It's free and takes only a minute.

See how it works
You installed a deck outside your home because you wanted to create a cozy place to relax. On weekends, you enjoy having dinner al fresco. Decks aren't only there to add aesthetic appeal, but they also increase the value of your home. Many homebuyers prefer homes with decks in the backyard. In addition, the deck also increases square footage. 
Whether your deck has undergone wear and tear or only needs a minor fix, it's helpful to know the factors that affect the cost of deck repair, which ranges roughly between $100 to $1500, but can go as high as $3000. Restore the cosiness and sturdiness of your deck soonest! Read on to know the average cost of deck repair in your area.
What factors affect the cost of deck repair?
So much does it cost to repair a sagging deck vs a rotting one? The number of fixes needed will significantly affect how much it costs to repair a deck. The number of materials and labor time are also factors that determine the cost of deck repair, painting, and staining.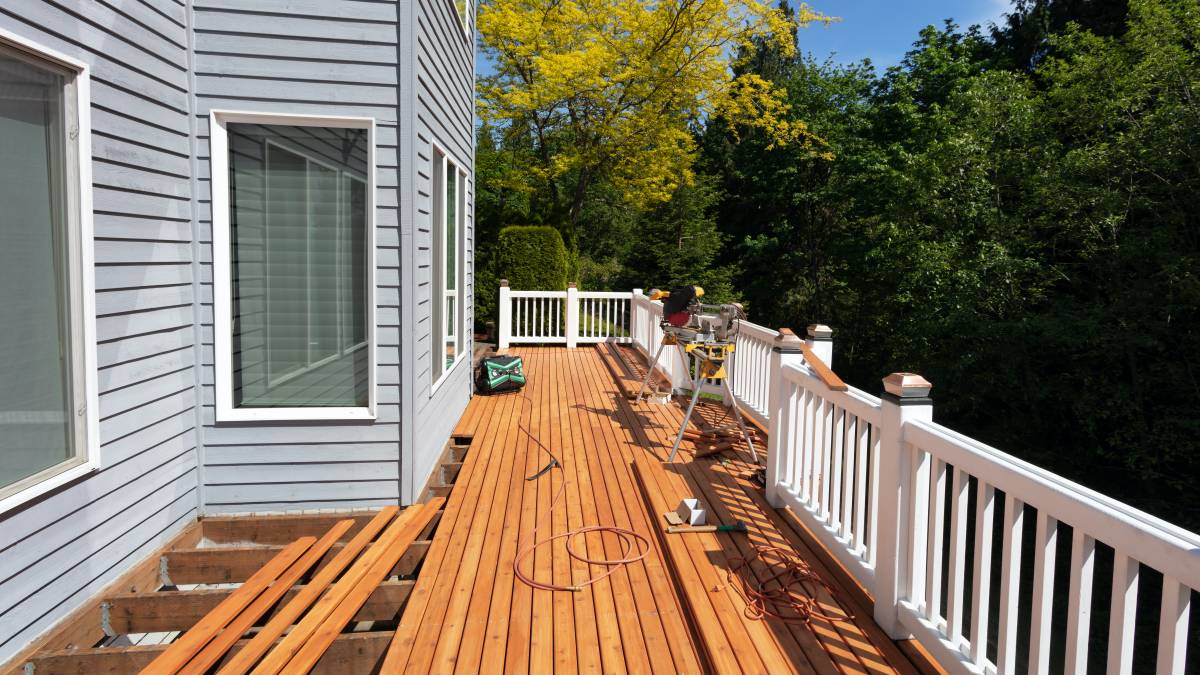 Extent of repair
Whether you want to repair a sagging deck or need a more complicated issue addressed, the size of your deck and the complexity of the repair will be the main factors that determine costs. The extent of the repair will also tell the contractor how much time they need to do the job and how much to charge per hour.
Materials
The materials will also significantly affect the overall cost. For consideration, you will need to factor in repair materials like boards and nails, finishes like paint and varnish, and products for staining a deck. Sometimes, you will also spend extra depending on how you source or transport your material (shipping costs) and dispose of bulk waste.
Labor cost
The better part of the overall cost goes to the contractor's labor fees, ranging from $200 to $500. The amount also varies depending on your location. Tradespeople in larger cities tend to charge higher than the ones in rural towns. 
The rates will also differ depending on the experience of the contractor and the complexity of the task. If you're also thinking of an overhaul by installing a new deck, you may ask the same contractor for a quotation so you can make a price comparison.
Deck repair price list
How different are concrete pool deck repair costs vs wooden decks? Here are price estimates for the materials or services you may need for your deck repair project.
Common deck repair costs
| | |
| --- | --- |
| Material/Services | Cost |
| Deck removal | $5 to $10 per square foot |
| Damaged deck boards | $1280 |
| Rotten wood, board replacement | $500 to $1000 |
| Loose deck stairs | $150 to $300 |
| Missing deck nails | $5 to $12 |
| Mold, mildew and rot | $200 to $500 |
| Damaged deck railing | $400 to $4000 |
| Termites | $100 to $300 |
| Refurbishing | $150 to $1000 |
| Resurfacing | $15 to $50 per square foot |
| Stain and seal | $3.50 per square foot |

Decking costs per board material
Material

Examples / made from

Average life span

Cost per square foot

Softwood

Pine

Spruce

Cedar

Redwood

10 to 15 years

$3 to $30

Hardwood

Mahogany

30 to 40 years

$8 to $40

Composite

Wood-polymer composite

25 to 30 years

$12 to $50

Trex

95% recycled materials

25 to 30 years

$5 to $12

PVC

Polyvinyl Chloride Composite

20 to 30 years

$3 to $4

IPE

Exotic Brazilian wood

60 to 70 years

$10 to $20

Plastic deck tiles

-

5 to 10 years

$3 to $6

Metal

Steel

Aluminum

60+ years

$10 to $60

Cost per board material
Material

Cost

Individual balusters

$1.55 to $3.28 per pack, depending on the material 

Deck rail sections

$38 to $189 per piece, depending on the material and size

Epoxy compounds

$35 to $70 a quart

$100 to $200 a gallon
Common deck repairs
| | |
| --- | --- |
| Common repairs | Description |
| Treating deck | Some decking only needs a wash and a treatment. Once clean, you can nourish the wood to seal it again by applying a stain. It's usually done annually. |
| Board replacement | Unmaintained deckings will likely begin rotting, which could have been prevented by treating it every one to two years using decking oil. This is especially common when there are plant pots that you regularly water. The moisture trapped beneath the pot causes the wood to rot. Once the rotting starts, there's no other way but to replace it. |
| Overlaying | In extreme circumstances, removing the old boards and replacing them with new ones is the best method. |
| Deck board flipping | Some boards have a grooved and smooth side. The correct way to install it is to put the groove side face down to help the airflow better. In some deck situations, it will be more cost-effective to flip the boards over. Once flipped, it will be sanded over and oiled. |
| Sistering decking joists | When the top edge of a joist has signs of rotting or deterioration, it's still possible to be restored. However, it's necessary to sister a new structural member in parallel with the existing weakened one. |
| Straightening boards | When the weather drastically changes, the boards on your deck will inevitably warp. It can be difficult to straighten the boards unless you use a bar clamp plus fasteners to draw the warped boards in place. |
| Filling the gaps | There may be gaps or nail holes, where signs of rotting have taken place. A solution for this is to use a wood filling product, which is similar to an epoxy filler. However, take note that when the holes are too large, they can be considered structural damage, and the filler may not be suitable for them. |


Hiring a professional vs DIY
In home improvements, hiring a professional is always a wise choice, as many home renovation and repair projects require the right skills and experience to ensure that the job is done correctly.
Not only will your deck be repaired properly, but you will also save on material and time. A major repair job requires the process of elaborate planning, and a professional with the right experience knows the best thing to do.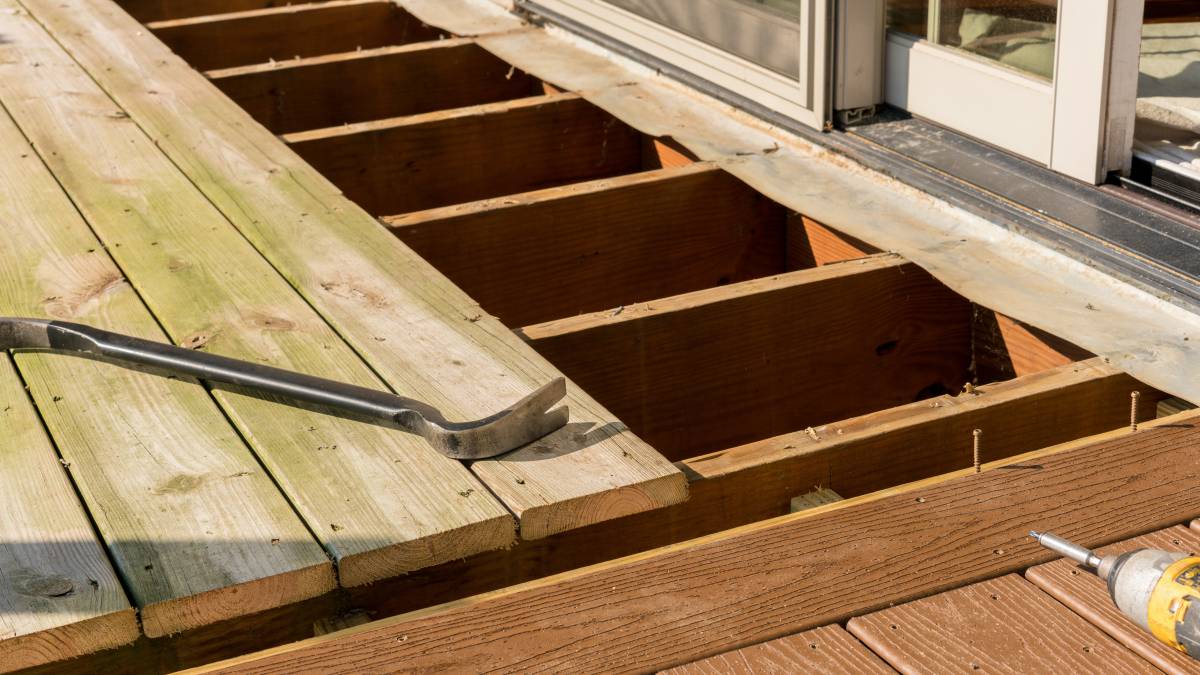 A major repair job will also require purchasing materials in bulk. A professional can make accurate predictions on how much material will get the job done and be able to get you a discounted price as a bulk deal. Hiring a professional will also save you lots of time!
If you have enough experience, you can try doing the work as a DIY project. It will cost less since you won't have to pay for the labor. But should it lead to more issues and damages, the repairs for this go as high as thousands of dollars.
Save time and money by making sure that your deck repair project is in good hands! To get an accurate
decking repair
quote, 
put up a task on Airtasker and get in touch with a nearby repair specialist in minutes!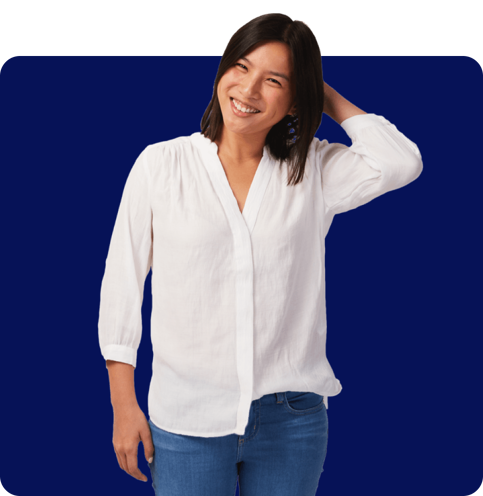 FAQs
If termites have infested your wood deck, you may opt to call a pest management service. They will assess the extent of the infestation and exterminate the mites. You may also ask them for a quotation and tell them the size of your deck. Usually, the service is around $100 to $300.
Always check if your contractor can get bulk deal discounts for the materials. You can also have your deck repaired during the off-season. And to prevent further major repairs in the future, allot budget and time for deck maintenance throughout the year.
Grab a screwdriver and try to push its tip into the wood. If it sinks, it may be rotten.
If your deck is more than 20 years old, or the repair cost is almost similar to the replacement cost, it might be a good idea to simply install a new one.
It's free and takes only a minute.