Home

/

Architectural Photographer Cost Guide
How much do architectural photographers charge?
Get a free quote now
Post to find a price. It's free and only takes a minute.
Price guide
$660 - $3,300
Find architectural photographers, fast

Post a task with your price in mind, then get offers.

It's free and takes only a minute.

See how it works
Today's generation places a high value on visual appeal. What does this mean? Your customers are more inclined to support you if your brand catches their line of sight. Social media networks like Instagram and Pinterest focus on the "aesthetic" or beautification of certain things. 
You need excellent photos if you're marketing a building, restaurant, or the like. But in this case, focus on the exterior and interior of your place. If you wish to enhance the look of your business and make it appealing to your audience, work with an architectural photographer.
You might ask, "How much is architectural photography nowadays?" While prices depend on the professional or studio you work with, the cost ranges from $660 - $3,300 per day. This might not include unique add-ons, like props, photography assistants, etc.
Architectural photographer price list
Here's a guide to architectural photographer pricing to help you find the best professional in your area:
| | |
| --- | --- |
| Time frame | Average cost |
| Hourly | $109 - $179 |
| Half-day | $1,200 |
| Whole-day | $2,400 |


Reasons to
 hire an architectural photographer
You're probably thinking, "It's just aesthetics. There's no need to invest in a photographer when I can do it myself." Don't get us wrong; we encourage resourcefulness. But it's also important to know that professional photography goes beyond aesthetics. Experts consider many things when taking pictures.


Storyline
Some believe that architectural photography doesn't require talent. After all, you can simply point and shoot. But when it comes to selling your business, you should think twice. Your shop or building must have character. An architectural photographer knows what the overall look should be.
But the story doesn't stop there. What do you want your shop to look like? How do you want to portray the exterior or interior? Discuss these points with your architectural photographer before the shoot. Your theme will define the brand and purpose of your session. Do you want a daytime or nighttime shoot with or without people? Establishing the storyline is an essential part of the process. 


Professional equipment
Handling equipment is a skill everyone can learn, but not everyone can master it. Examples of equipment are lights, reflectors, and camera ISOs. Photography involves more than clicking a button. It requires expertise or prior knowledge, which professional product photographers already have.
While most phones nowadays have lenses that almost rival professional cameras today, handling a shoot with the right equipment still rings differently. This is especially true if you want to achieve a particular theme. Highlighting architecture requires professional photography if you're going to emphasise a certain angle. 


Post-processing
Raw photos aren't the final product. Photos must undergo editing before public release or viewer consumption. With that in mind, professional product photographers have experience using editing software like Photoshop and Lightroom. They tweak photos' exposure, brightness, and saturation to make them look nice. 


Consistency
Photographers also value consistency in their process. Each image should meet quality standards. Architectural photographers take note of lighting and positioning, especially since they want to bring your vision to life. 


Other details
Most customers zoom in on product photos. Businesses upload pictures to give a sneak peek or an in-depth look at what you can look forward to after purchasing something. The last thing you want is a pixelated image when your customers inspect it. 
For those new to the photography world, a pixelated photo is grainy, blurry, or unclear due to low resolution. Your professional product photographer will ensure that the shots are clear, whether zoomed in or out. Consequently, your customers won't have problems during preliminary checks.


What areas does architectural photography cover?
When talking about architectural photography, you only really focus on two areas:
Interiors. These can be the dining area of a restaurant, the inside of a shop, or the office floors of a building. Experts say that photographing interiors can be more challenging because of the lack of natural light. 
Exteriors. These can be a restaurant's outdoor seating area, a skyscraper's walkway, or a commercial establishment's outside furnishings. 
Prepping for an architectural photo shoot
Establish a storyline. Jumping into the shoot right away without thinking about what you want will prove problematic in the long run. You will have an assortment of shots and confuse your customers. Before anything else, how will your photos align with your brand philosophy? How do you want your photos to tell your story?
Choose the right photography package. What type of product photographer are you looking for? Are you planning to take photos of higher floors or a wide, panoramic shot in the sky? Hire aerial or drone photographers. Do you want to create a visual experience of people's everyday lives? Book a lifestyle photographer. Finally, if you plan to sell your place, you can collaborate with property or real estate photographers. With the right professional, you enjoy the perks of expertise and quality output. 
Prepare your products. Clean them and set aside enough samples for the shoot. Talk to your photographer about your props.
Overall, photography is essential to marketing your business well, especially on the Internet where people appreciate the beauty of places, products, and other things. Airtasker can help you find an architectural photographer. Just post a Task and receive offers today.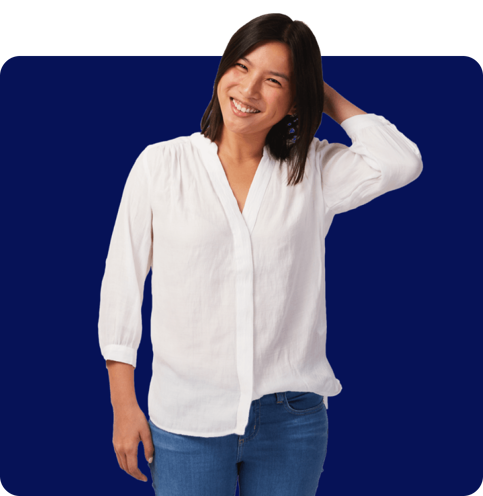 FAQs
Depending on the number of layouts you want and the to-and-fro between locations, it can take about 30 minutes to an hour per shot. It would be better if everything fell into place from the get-go.
The law states that the photographer has copyright. But it also depends on the professional you work with.
It's free and takes only a minute.