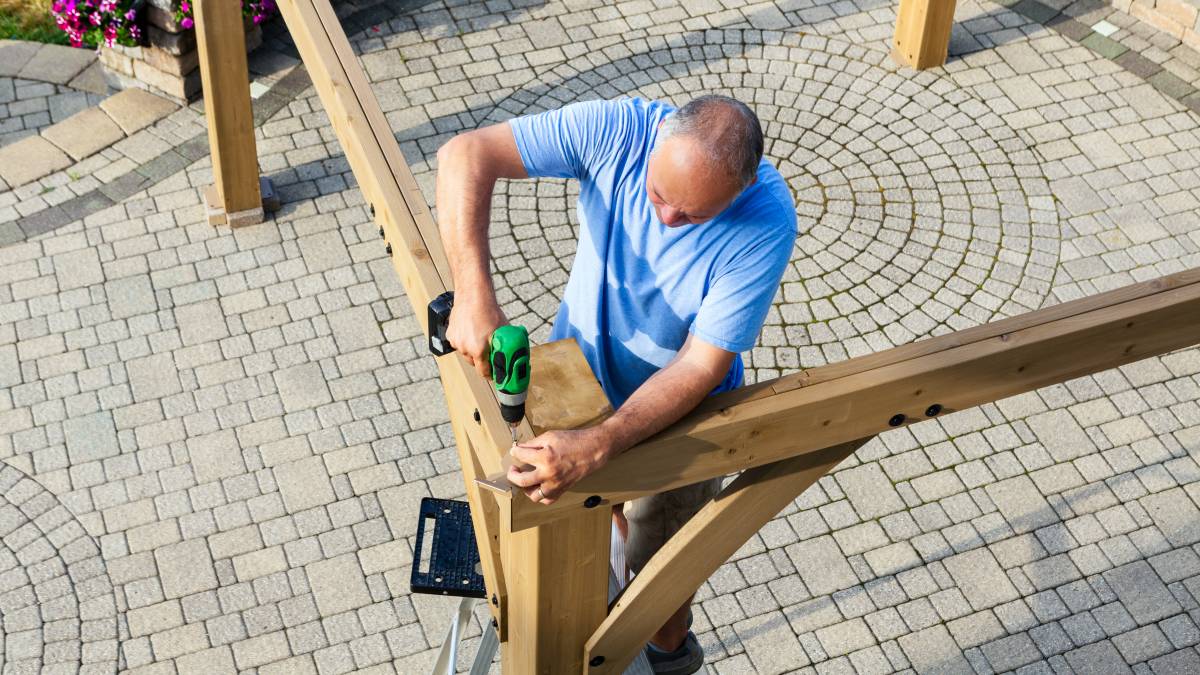 How much does a pergola cost?
Get a free quote now
Post to find a price. It's free and only takes a minute.
Price guide
$1,000 - $7,000
Find pergola installers, fast

Post a task with your price in mind, then get offers.

It's free and takes only a minute.

See how it works
Pergolas are a great addition to one's backyard. Not only do they add style, but they also have several functional purposes. However, this process can take a lot of time, energy, and resources. That's why finding the right contractor to install a pergola in your home is very important, so the process is not as daunting on you. 
On average, a typical pergola installation costs around $125 to $463 which covers just the labour for the actual installation. Adding the materials to this computation, a whole pergola installation project will have an estimated cost of around $2000 to $4000.  This will vary depending on the type of pergola and materials you have in mind. 
If you're still mulling over whether or not to get one installed, here's an easy-to-read cost guide that will help you make an informed decision!
What are the uses of a pergola?
Before we get into the specifics of how much a pergola costs, it's good to go over its different uses and benefits. This is a major project you have to do to your property, and it's only right that you understand its purpose.
Pergolas add beauty
Adding pergolas is a good idea when building a home. Installing a pergola to your backyard, deck, patio, or pool area adds a certain elegance to your home. It also opens opportunities for further designing your property, like adding hanging plants to make it more romantic or hanging out curtains to make it look more Grecian.
But a pergola isn't just lovely to look at. It also has other functional uses you also want to consider before installing a pergola.
Pergolas create shade
Pergolas create shade. Well, technically. As a stand-alone structure, pergolas are not designed to completely block out the sun the way a structure with walls would do. However, they offer partial shade to your backyard. It's still some form of relief from harsh sunlight while allowing circulation of fresh air within the structure. 
There are, of course, different ways in which you can add more shade to a pergola - you can add awnings and canopies for extra protection on the roof or curtains connecting its posts to make it more enclosed. Remember that pergola prices will also depend on additional features - additional features will mean extra costs.
Pergolas extend and frame your space
Pergolas are commonly added to decks and patios as an extension of the main house. Having a pergola installed in your deck might be a good idea, especially for al fresco meals on warm summer days. 
They are also used architecturally to frame your backyard or garden. You can use them to partition one part of the garden from the other for functional or aesthetic reasons. 
What type of pergola should I install?
The cost to build a pergola depends on three main factors: the materials used, the size of the pergola and the cost of labour for the installation process. Both the material and size of the pergola will greatly affect the overall cost. Meanwhile, the cost of labour ranges somewhere from $125 to $463. 
A good tip in deciding on the materials to be used is to think about what style you want - do you want it classic, rustic, romantic, or modern? Choosing what style you want will narrow down materials you can use. Here are some top choices you can discuss with your Tasker to maximise your budget:
Standard pergola
Standard pergolas can either be attached or freestanding. A standard pergola's dimensions are usually 12 ft by 12 ft. If you're going to ask how much it costs to build a 12x12 pergola, we're way ahead of you. It costs around $1000 to $7000 including labour cost and materials already. 
These can also be used as carports, depending on where it's placed in your property. A pergola carport will cost more depending on the materials you want to use. 
Awnings 
Awnings cover a fairly small area. They serve as an extension to the main house. They are mounted to a wall and don't need the support of posts or columns. These can be installed over a door or window for added shade and aesthetic. Pergola awnings' prices vary on how customisable it is.
Retractable roof pergola
Pergolas also come in varying roof styles. One of the more common requests for pergola roofs is to make them retractable. This is a convenient feature that allows you to cover or uncover your pergola using a mechanised system. Note that retractable roof pergola prices are higher since there's a mechanism involved. 
What materials should I use?
The material used in your pergola is ultimately the main factor that affects the overall cost. Some materials are cheaper than others. Cost shouldn't be the only consideration, though. You might want to consider durability and aesthetics too. Lucky for you, we've summarised some top choices for materials to be used:
Wood pergola 
With a well-built wood pergola project, you can lean in on the rustic vibe to make you feel like you're in the countryside. If you're opting for wood pergolas, there is quite a variety of wood materials you can choose from. The most common choices are pine and cedar because they are on the cheaper side of wood materials. 
Pine is the more budget-friendly option between the two. Don't worry, as its affordability doesn't mean compromised quality. It's one of the longest-lasting materials for pergolas. Cedar, on the other hand, is slightly more expensive compared, but it takes stains well. It is rot-resistant but will require some minor maintenance each year.
Vinyl/ PVC pergola
If you're on a tight budget, vinyl pergolas might be a viable option. They are becoming increasingly popular nowadays. Not only are they affordable, but they also offer durability. They are also easy to maintain. They are highly customisable, and there are many design options in the market for you to choose from. 
Aluminium pergola
Aluminium is a great, viable material if you're aiming for a more modern vibe for your pergola. Pergolas made of aluminium have a straightforward design. The material is easy to maintain and is fairly durable, even in harsh weather. 
Fibreglass pergola
Cards on the table - fibreglass pergolas are expensive. They are on the higher end of the market because they can undoubtedly outlast any other material in the market. The material won't corrode or rust, so maintenance is not much of a hassle.
Check out this pergola price list to see the costs of each type. Kindly note that these are only the estimated cost for the material.
| | |
| --- | --- |
| Pergola type | Estimated cost |
| Wood pergola | $15 to $20 per square foot |
| Vinyl/PVC pergola | $20 to $25 per square foot |
| Aluminium pergola | $4000 |
| Fibreglass pergola | $1000 to $5000 |
What other factors affect the cost?
While having a general idea of how much pergola installations cost, this service has no guaranteed rate. It's best to contact a contractor in your area to ask for their rates. In talking to them, here are some other factors you might want to consider when negotiating for rates:
Customisation. Buying pergola kits removes you from the creative process of designing how it will look in your backyard, deck, or garden. Contractors can customise the pergola per your vision and budget, at an additional cost, of course. 

Maintenance. As early as having it constructed, you have to consider how much the maintenance will cost over the years. Generally speaking, more expensive pergolas require less maintenance, thus the cost. 

Location of the pergola in your property. This is specifically important in identifying if the pergola should be attached to an existing structure. While this is technically cheaper, there's a lot more process that might go into it. 

Regulations of your local planning office. Generally, pergolas shouldn't exceed a 3m height. There are some permits (planning and building permit) required in installing a pergola, depending on which state you're in. Some areas even require Council approval on pergola installation. It is best to discuss this both with your contractor and the local planning office to make sure of any regulations in your area.
What are you waiting for? There are plenty of skilled contractors who can help you build and install the pergola of your dreams. Find them by putting up a task on Airtasker!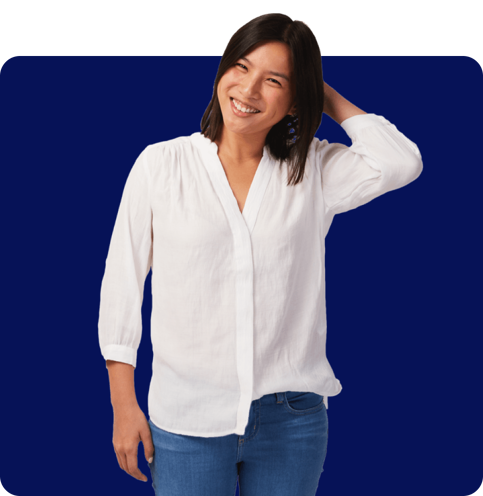 FAQs
If you're thinking about doing this by yourself, we strongly suggest against it. It is recommended that you hire a general contractor, or better yet, a professional pergola installer. It can save you a lot of time, money, and probably a trip to the hospital in the long run. This is especially important if you want to install light fixtures, stereo systems, and other electronics. They have years of experience in their hands, and they can put the needed electronics in the right place.
Installation alone can take two to three days, depending on the style and level of customisation you want. The procurement of materials might take longer, especially if the materials you prefer are not readily available. A typical maintenance and repair work for your pergola can be done in a day, provided it's done regularly.
It's free and takes only a minute.