Whether it's a place for you to unwind after a busy working week, or an area for kids to run around on the weekend – no home is complete without a garden.
Whether it's big, small or ten stories high there's always something you can do to create your dream outdoor space.
Sure you could lay some lawn, add some plants or perhaps a herb garden. But why not make a real impact with something a little different.
Here are 7 quirky gardening ideas:
Mirror mirror on the wall…
Who's the fairest of them all? Ok enough of the fairy tales, but you could actually use mirrors in the garden.
A mirror can be used to make a small courtyard seem larger or as a feature in the outdoor eating area.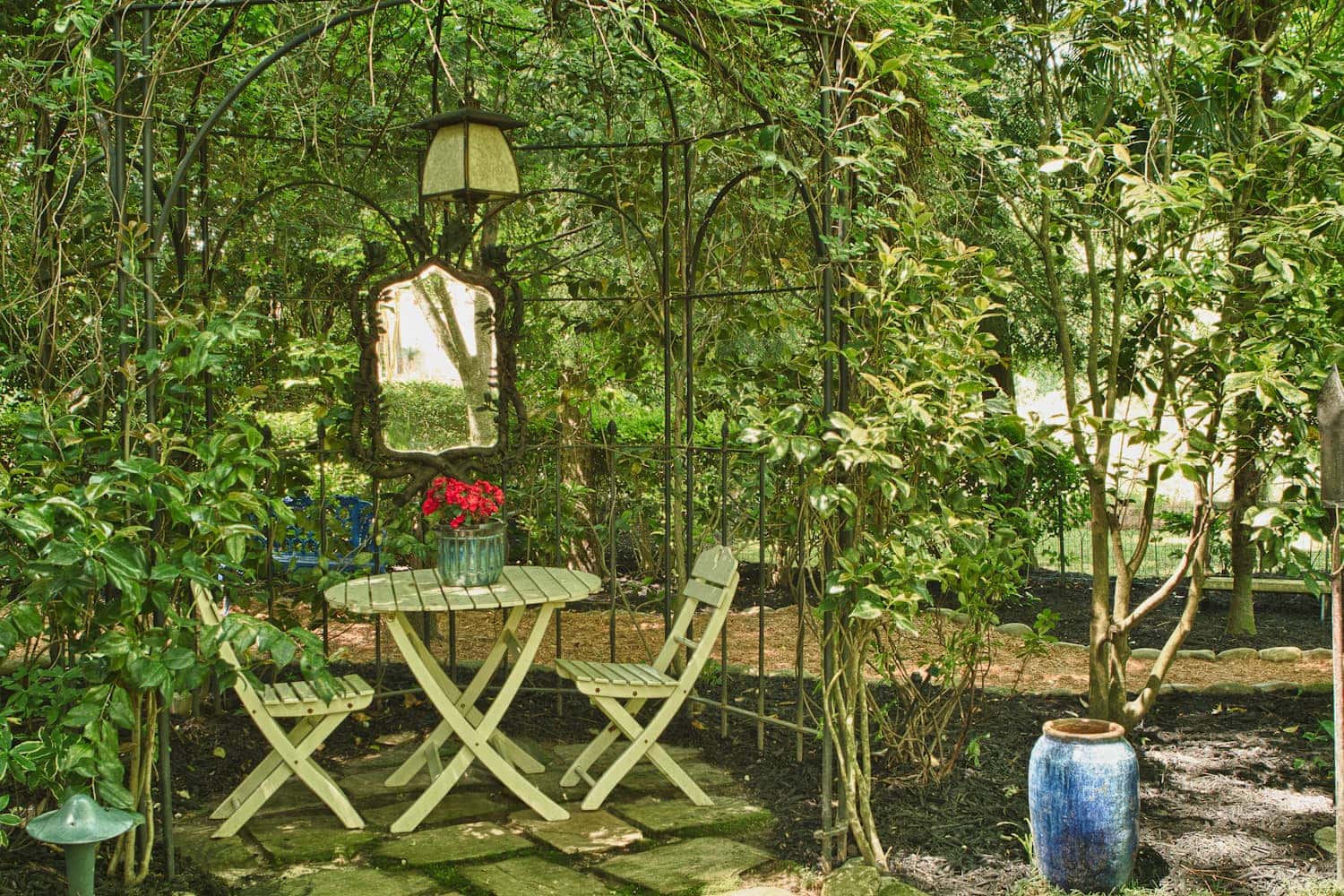 Source: Gardenista
Birdbath
Birdbaths aren't just for plush gardens, you can buy (or make) quite modern ones that can actually turn it a great statement piece. All you need is a few old dishes and a drill and some rope to suspend them from your balcony, or use logs like in the image below.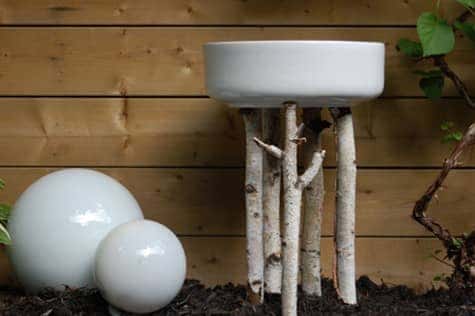 Source: DIY Home Decor Guide
Add some height
Using an old ladder you can make a great feature for parties or just something pretty to stare at. Refresh with freshly cut plants and candles, or turn into a climbing plant masterpiece.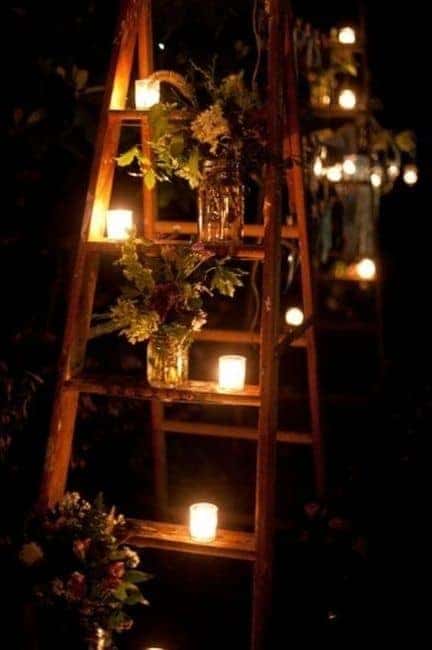 Source: Pinterest
Garden Bench
Using a garden bench that's often found in parks is another quirky idea to make your garden stand out. You could use it as a planter box or even create a herb garden for all your cooking needs.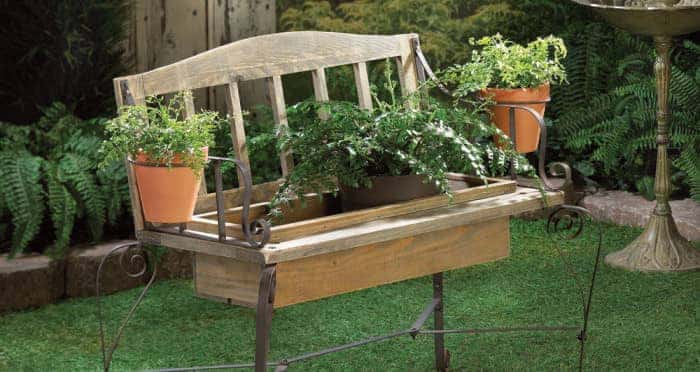 Source: Homelilys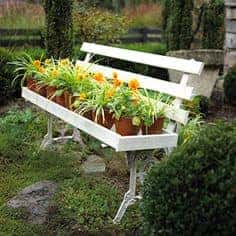 Source: Pinterest
Moveable planters
So you've picked out all your plants and got your pots at the ready to scatter throughout your space. But wait; why not try making a moveable planter where you can constantly change your garden or even segmenting different areas.

Source: Matthew Mckee
Vertical garden walls
These vertical gardens are the 'it-thing' right now. Why? Well they can work just about anywhere from outdoor terraces and small balconies to living rooms and kitchens. Vertical gardens truly bring the outside in.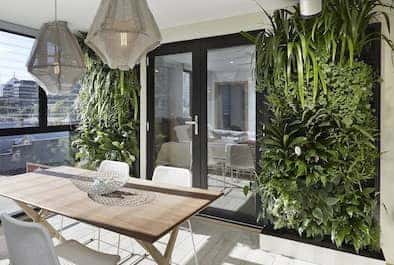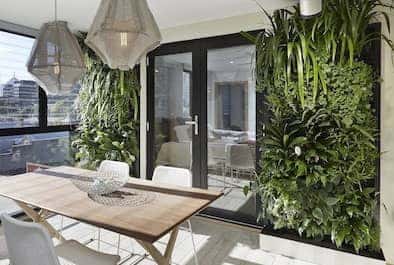 Recycle
As the saying goes, 'One mans trash is another mans treasure'… and that's definitely the case with bespoke gardening ideas. You can use just about anything and turn it into something for the garden.
For example this spoon as a planter hook…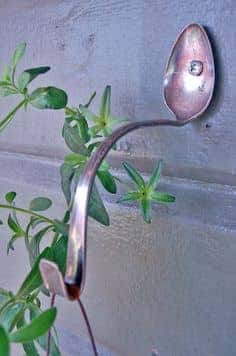 Source: Pinterest
Or these light globe hanging feature…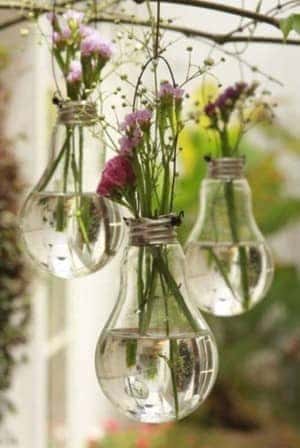 Source: Pinterest
And who could forget the humble teapot.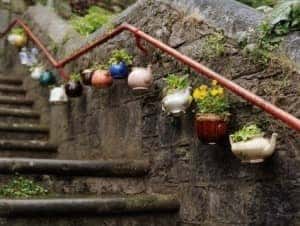 Source: Pinterest