A great backyard is a part of the Australian lifestyle – it gives you space to enjoy nature, run around with the kids and hosts guests on a Sunday afternoon. One way to spruce up your backyard and have a beautiful space for guests is to have a deck! But where to start… That's why we've put together these divine decking ideas.
Do you build your deck around your house or standalone in the yard? Do you add a pergola or an umbrella? What kind of lighting should you use – decorative lanterns or LED lights? And what sort of timber should you use – hardwood, pine, or something more sustainable?
The truth is that you can use any number of these options! To help you decide, I've compiled 13 unique decking ideas for your backyard.
1. Small deck idea
Don't have a lot of space? No problem, just make a smaller deck and pick smart pieces of furniture which will compliment the space and still make it useable.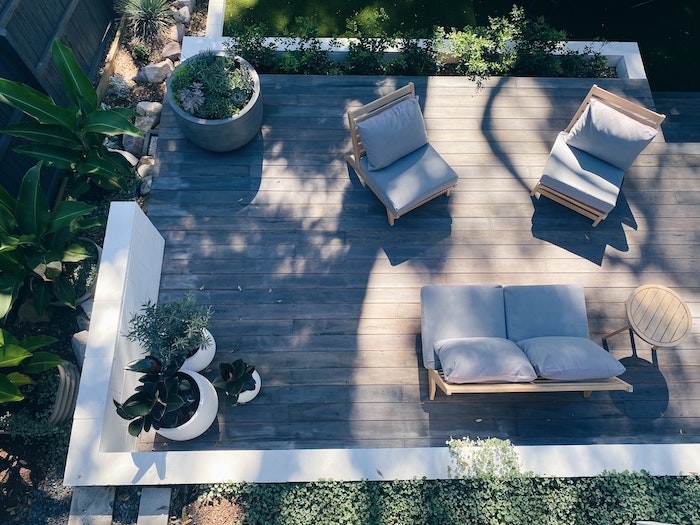 2. Create a peaceful oasis
Your deck is the perfect place for rest, so you want to put in the effort to make sure it feels like a relaxing space. Choose peaceful colours like natural timber and blue, keep a bunch of flowers on your coffee table, hang a throw over the arm of your outdoor seating set, and use an outdoor rug on the floor.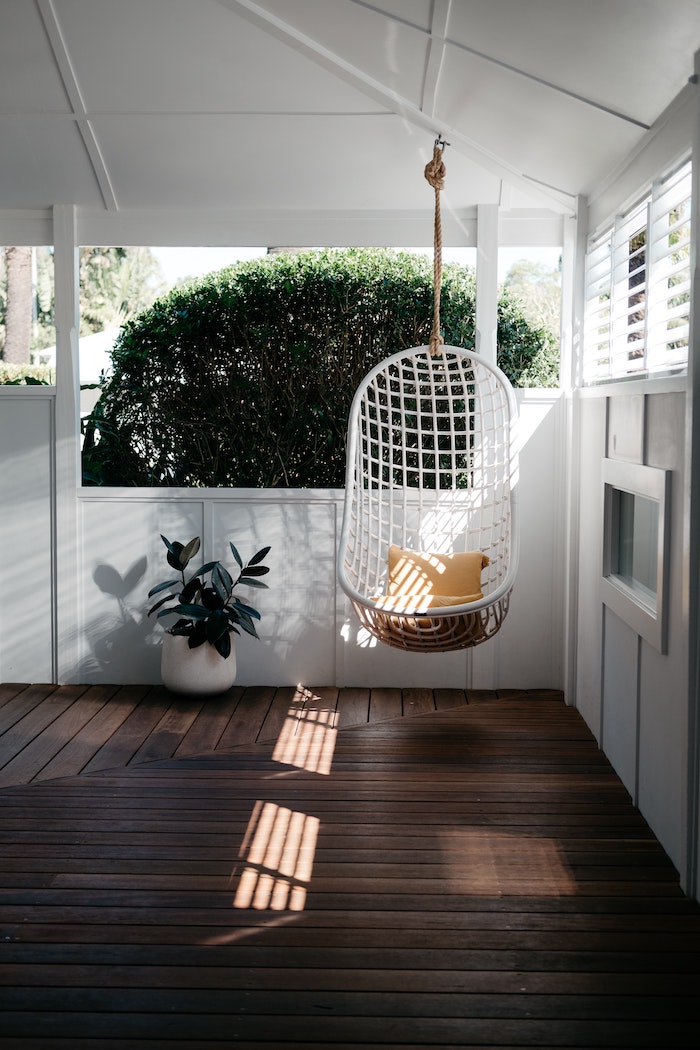 3. Circular deck
This is a stunning modern monochrome decking idea for the backyard where you want something small, yet a bit of a statement at the same time.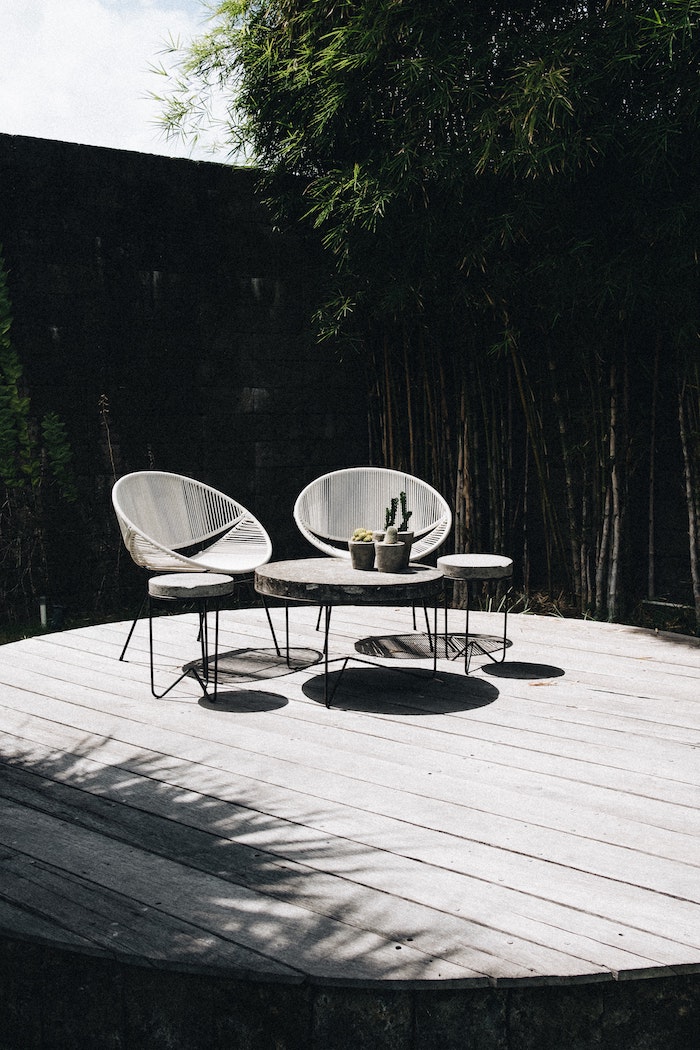 4. Use levels
Break up your deck with levels. Multilevel outdoor living space will bridge the gap between your home and an alfreso area for a seamless design.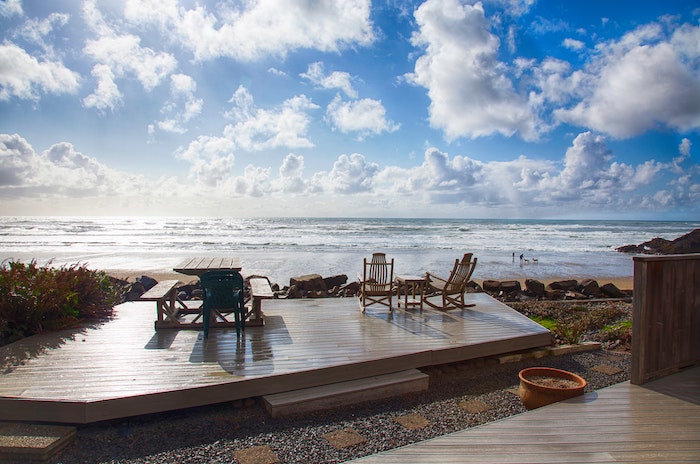 This is something best left to the professionals, take a look if you can find a decking expert nearby.
5. Polished deck
You don't see a high shine polished deck all too often, but it's a nice reprieve and a classic which suits a traditional home.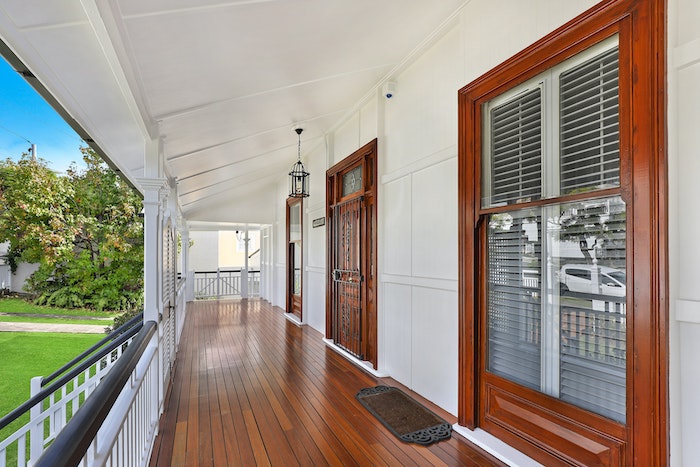 6. Raw natural decking
Now for a complete opposite of the above, a raw deck that uses a wood that naturally changes and ages. It's perfect for a Bohemian home.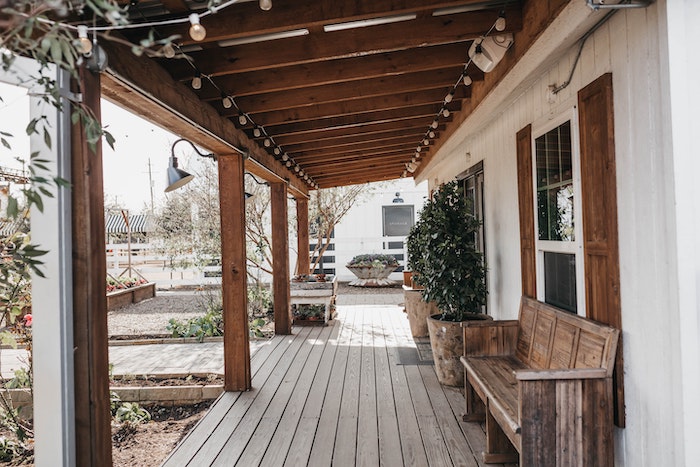 7. Create a front deck
Your deck doesn't always have to be in the backyard. Create a beautiful front deck so that you can look over the street.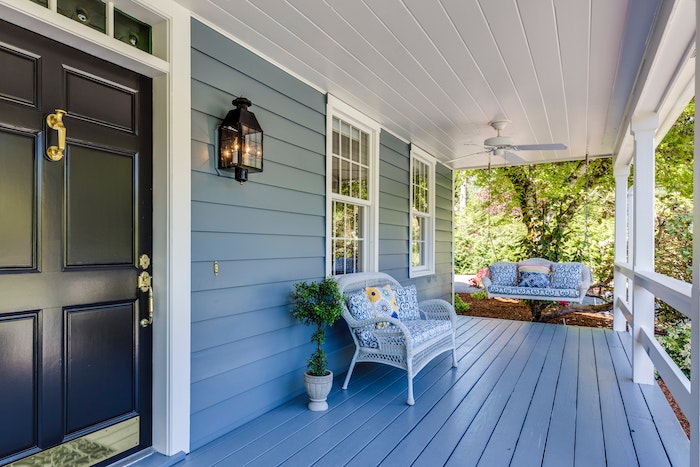 8. Timber decking stairs
How do you go from raised deck to garden… Well you can continue the timber for a style that flows (as opposed to bricks or paving, which would be more modern/industrial).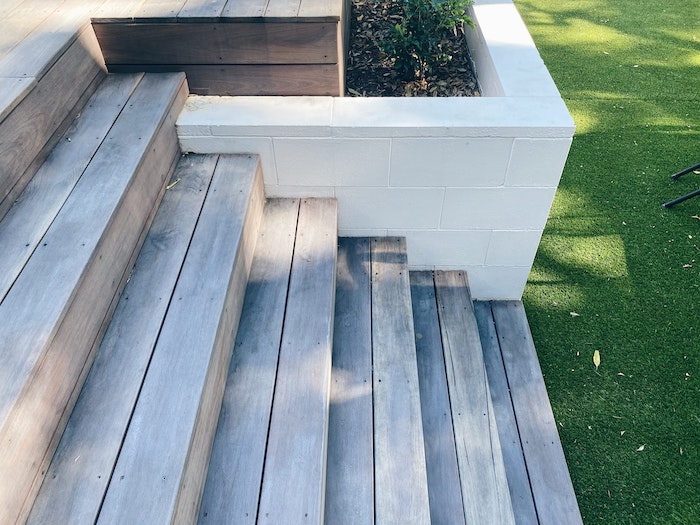 9. Plan your deck around entertaining
I love having my house filled to the brim with people. If you're anything like me and you love entertaining too, then you know the value of having a deck to enjoy with family and friends. This is the place where you can come together at special events like Christmas lunch or family birthdays.
It's also the spot where you can enjoy a lazy Sunday lunch with your friends. So you can do this, make sure you design your deck around entertaining.
Think of creating tables, bench chairs, lounges and even adding in an outdoor bar or kitchen so that you can keep the party going all night long!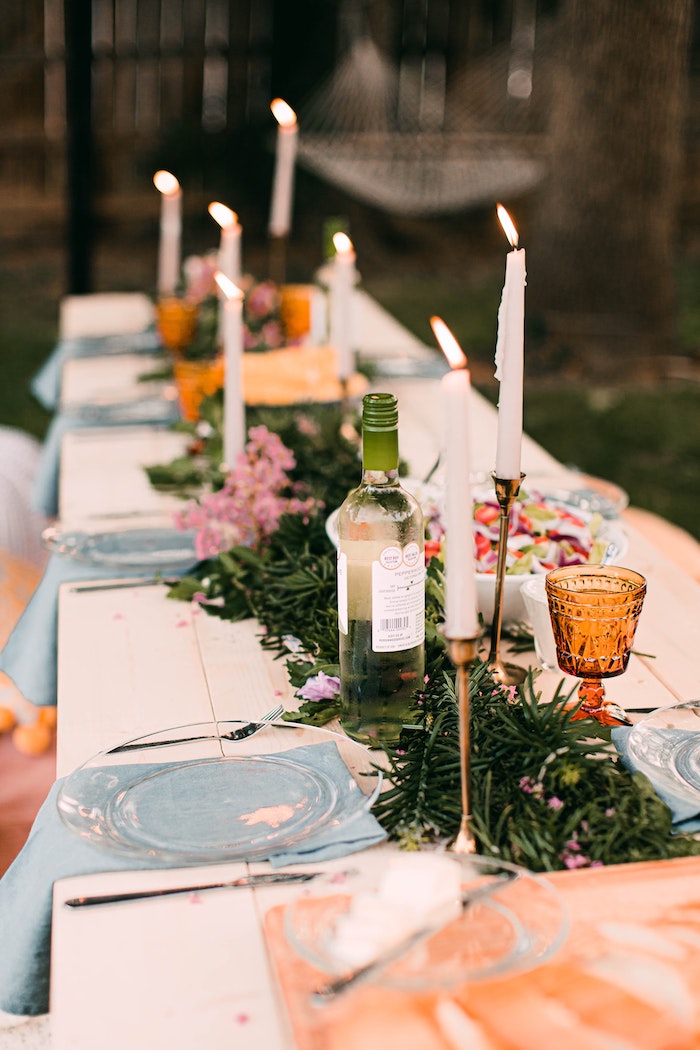 10. Choose the right timber
The most important decision you'll make when it comes to your deck is the type of timber to use. But it can be overwhelming because there are just so many types of decking to use!
Hardwood timber decking – extremely durable, highly resilient and can look, feel and even smell great.
Treated pine timber decking – one of the most common choices for the home because it's highly versatile and affordable.
Composite decking – made from a mix of wood fibres and recycled plastic and is an easy and environmentally friendly option.
Modular decking – real timber boards prefabricated into panels that are fast and easy to install – perfect for the DIY option.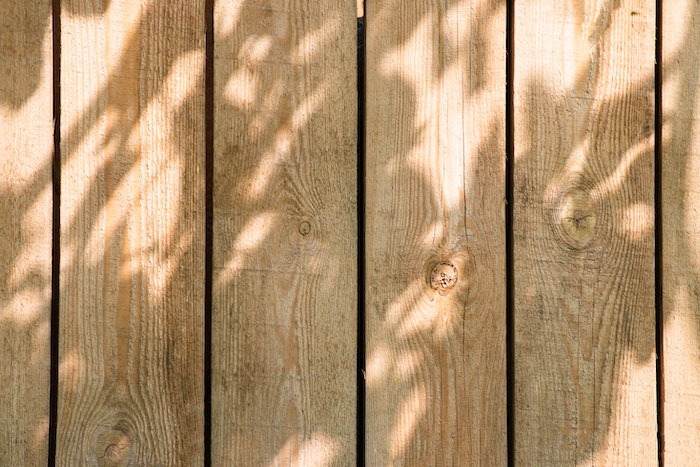 11. Side-yard deck
A smaller hideaway oasis is a perfect addition when you just want to getaway and read a book in peace and quiet.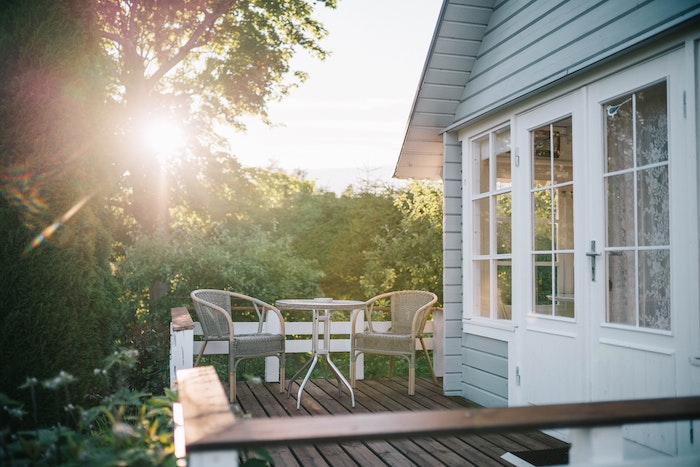 12. Pool decking ideas
Wrap timber decking around your pool for a seamless look across your entire outdoor area. It's the perfect substitute for tiles.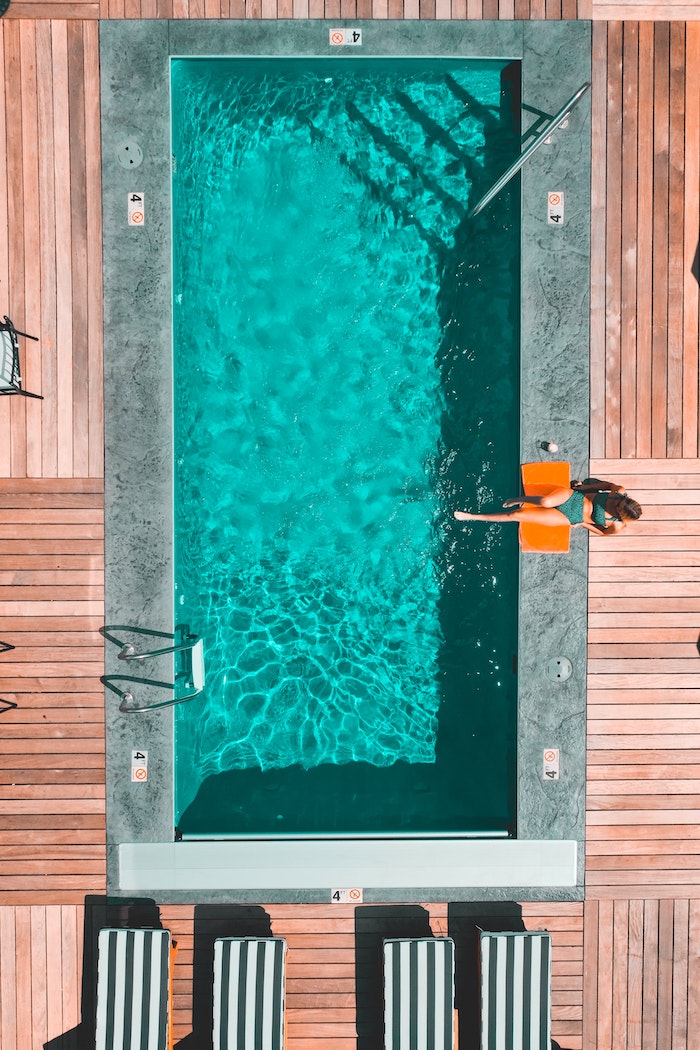 13. Incorporate an outdoor kitchen
If you're big on entertaining, then it might be worth investing in an outdoor kitchen, so you can easily keep the party going. You could choose a complete kitchen system, a BBQ or even an outdoor bar. Whatever you choose, you can be confident that your guests won't be leaving early!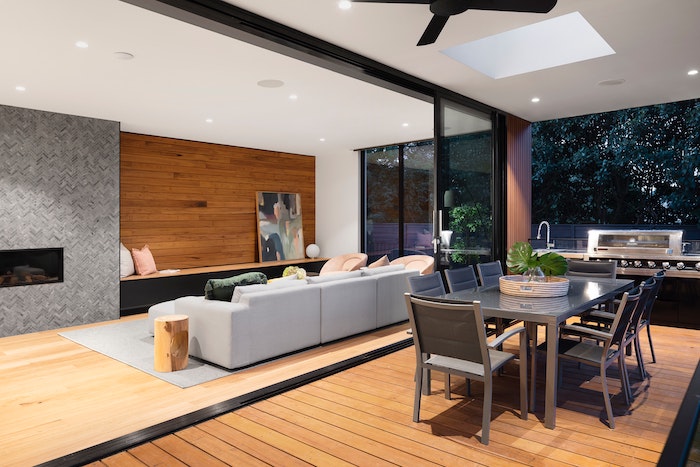 If you have any other decking ideas, I'd love to know – just leave them in the comments below!