Sparkly, twinkly, luminescence – fairy lights are mesmerising. Traditionally, they're used to bling up a party space or jushe up the household at Christmas time but why use them on only special occasions? Admit it, we're all love these little pretty lights so let's take a look at how you can use them all year round. Here's our top ideas of how you can use them throughout your home.
1. Swing from the Chandelier
Create this extra special ceiling lighting feature by using a hula-hoop base and some shimmering fairy lights. You don't have to stick to using the hula-hoop. Get creative by sourcing and re-purposing an old chandelier or lamp frame from vintage markets or bric-a-brac shops.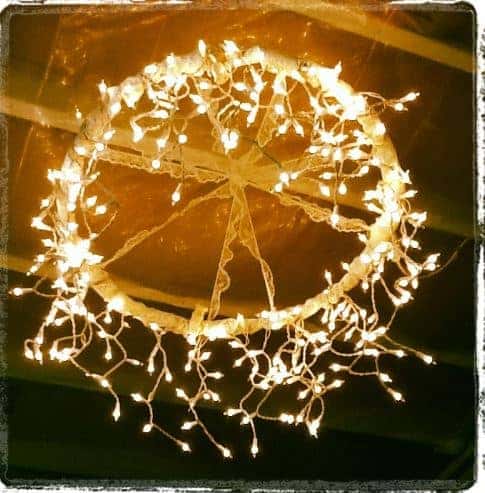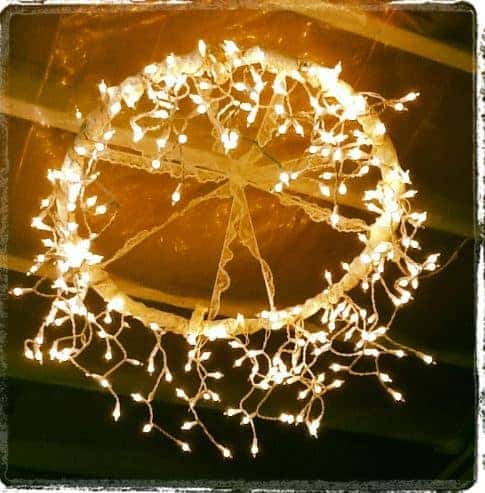 Source: Sarahontheblog
2. Bling Up The Boudoir
Using fairy lights in your bedroom opens up a world of possibilities. You can snake them up your wall as wall lights or weave them around your bedposts or bed frames.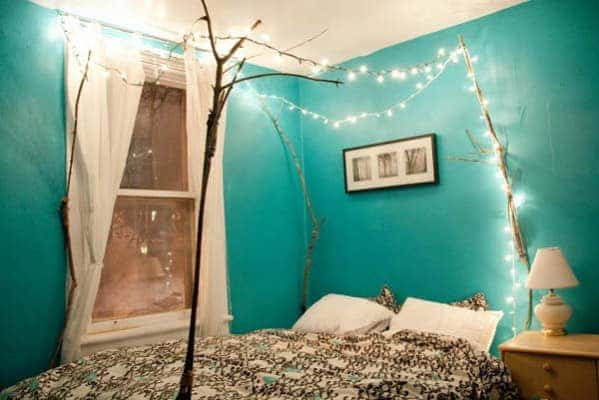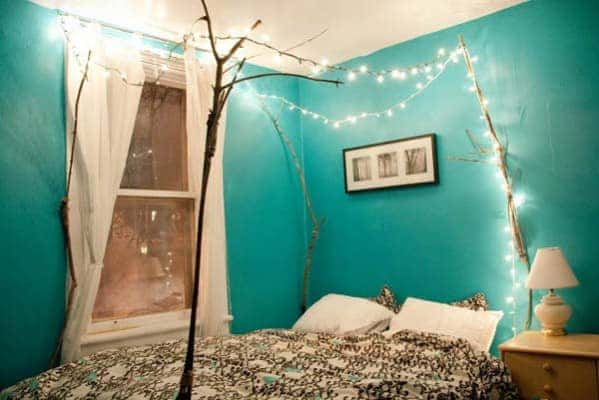 Source: onekindesign
You could even string them up around your drapes to create that beautiful dreamy feel. Please note: if you are combining them with fabric, be sure to never leave them on unattended.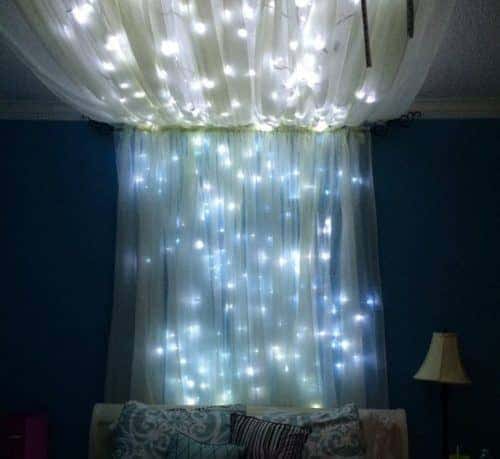 Source: feelitcool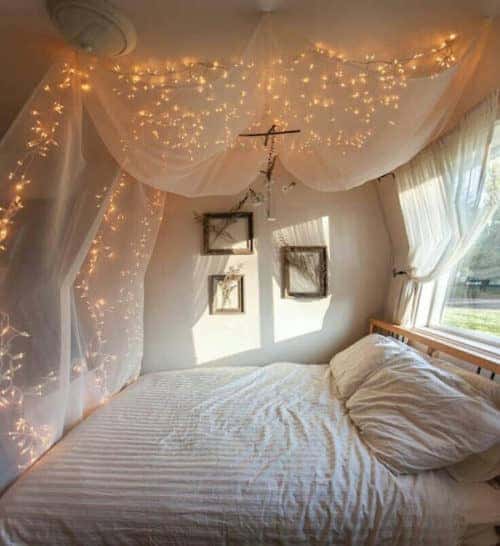 Source: onekindesign
3. Mirror, Mirror
Another unique use is to twine them around the edge of your mirror to create some instant glam. You'll be feeling like a Hollywood starlet in no time!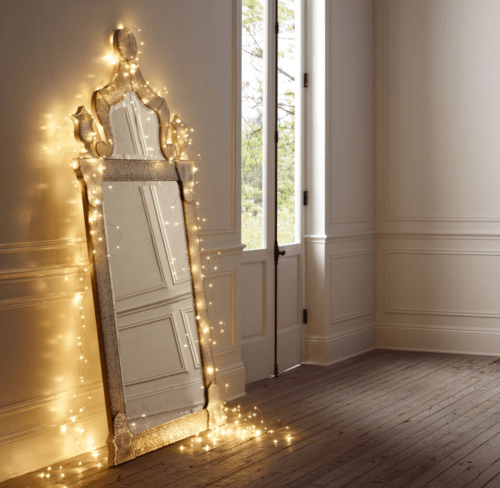 Source: popsugar
4. Drink Up, Then Light Up
Who would think the humble old wine bottle can be turned into a dazzling display of light? You could even convert bottles in all different shapes and sizes to make it a lovely feature. It's sure to be a talking point at your next dinner party!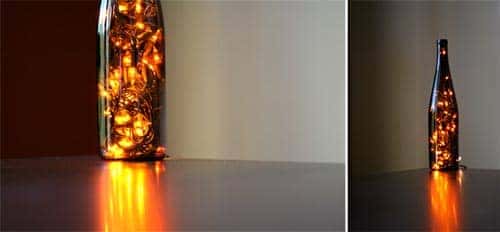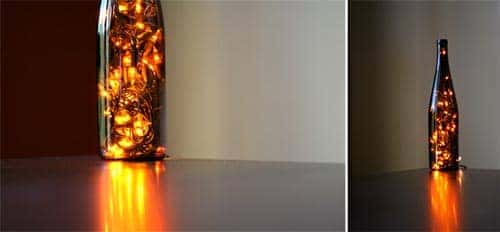 Source: witandwhistle
5. Light Up The Way
Jazz up your walk through spaces by interweaving fairy lights up your walls and across the ceiling. You can also add other accessories such as lanterns or star shapes. Search through your cupboards for any odds and ends you have lying around to make the display truly your own.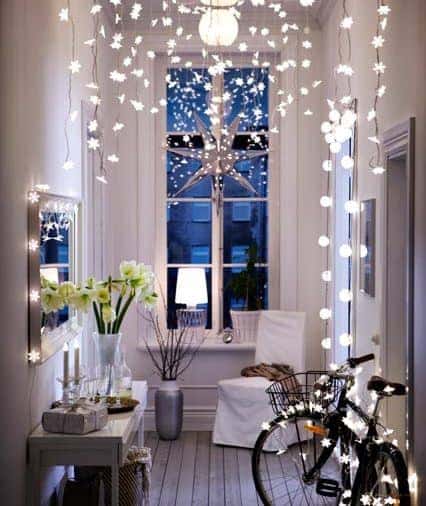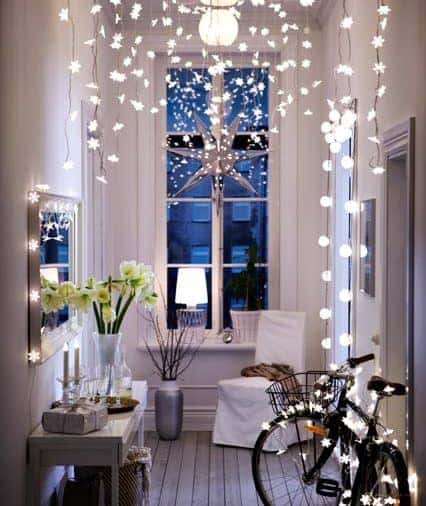 Source: makinglemonadeblog
6. Flash Photography
Got a bare white wall in need of some love? Print off a bunch of your favourite happy snaps, purchase some wire string from your local haberdashery store plus some mini-clips and get busy. After positioning, attach your fairy lights and bam, a gorgeous feature piece for your wall.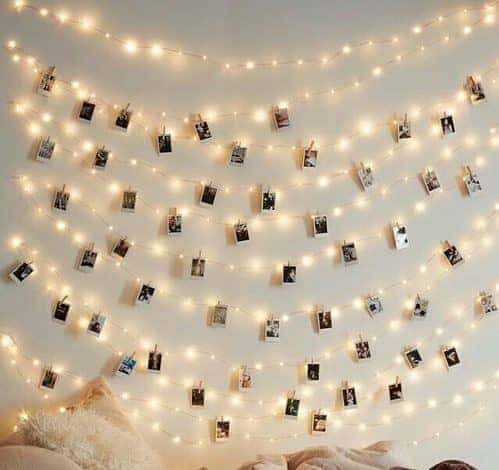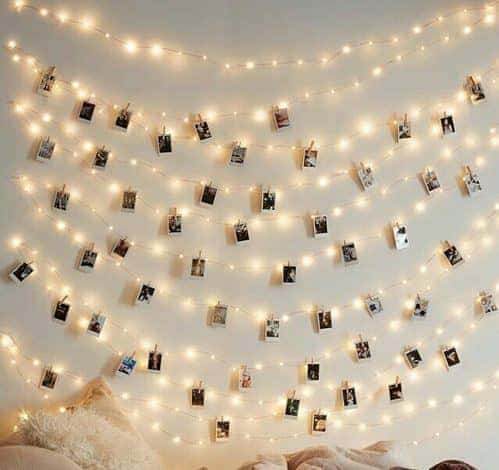 Source: weheartit
7. Look To The Stars
Which little kid (or let's face it, grown-up!) can resist a ceiling of stars? Craft your own lighting wonderland using a little elbow grease, imagination and some trusty fairy lights.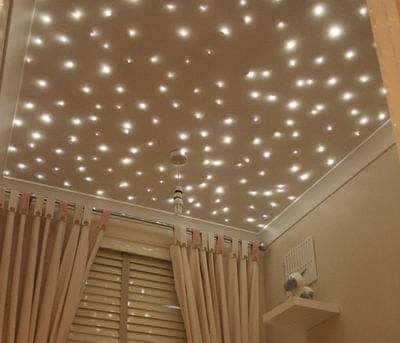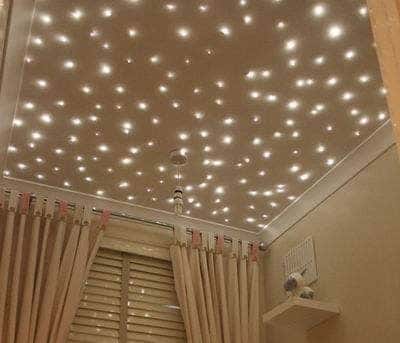 Source: offbeathome
8. Light In A Jar
This idea is one of our favourites as it's cheap and fairly simple to make. All you need are some mason jars and fairy lights and you're good to go. Instructions can be found here.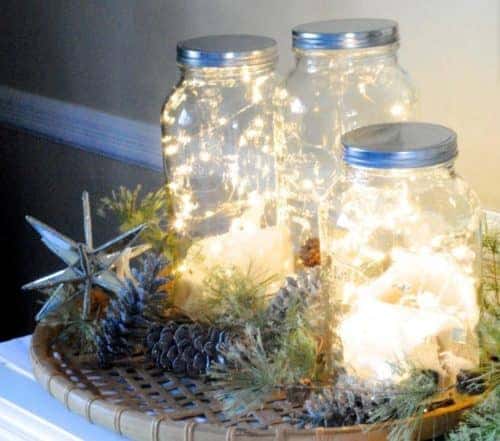 Source: makinglemonadeblog
9. I See Fire
We love nifty and unique and this next indoor fire pit project qualifies on both fronts. Grab the kids and the supplies and set about making your own this weekend.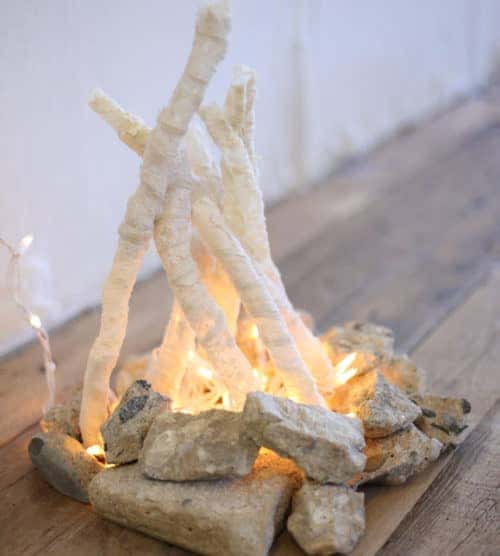 Source: freepeople
10. Find The Source
Some of us aren't into the DIY thing. If that's you, take advantage of all the wonderful pre-made fairy light options out there to fashion yourself some wonders. Try Bunnings, eBay or even specialty stores such as The Fairy Light Company. You can then use them in all manner of ways to decorate your dinner table (see below) or in any of the other ways we've suggested.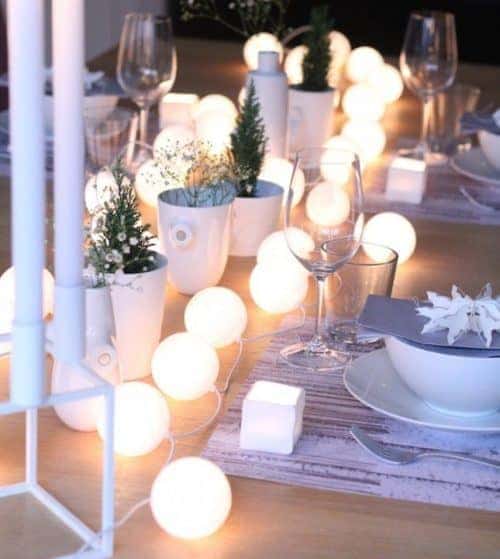 Source: makinglemonadeblog
11. Pretty Up Your Garden
If you can find weather proof fairy lights, they can make your dull background something magical. You could drape them on a wall or wrap the lights around a tree to make it a feature.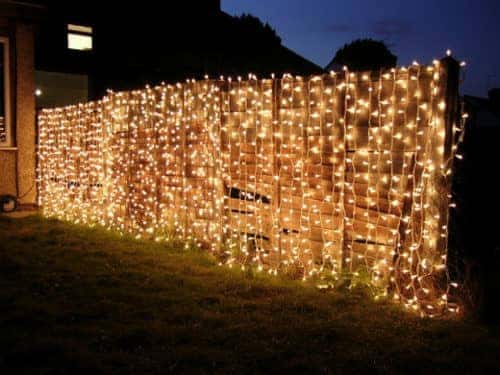 Source: homedit
We hope we've inspired you to 'light up your life' in a few different ways. Feel free to comment below if you've used fairy lights in an innovative way that you'd like to share.