You might be thinking that you need a professional tiler to transform your shower from drab to fab, but actually, with a bit of know-how, it's a DIY project that anyone can do. So let's learn how to tile a shower yourself from design and mortar to cutting tiles and applying grout.
Steps to tile a shower
Step 1: Choosing your tile design and layout
Always start with a design plan, so you need to know what

Tile colour – will the shower  walls and floor be different

Tile type – do you want matte or a shiny finish

Tile pattern – classic square or something more modern like a fish scale tile pattern
When you have chosen this, you'll need to calculate how many tiles you will need. Calculate this by multiplying the width by each wall's height, then add 10% to allow for breakage and or future repairs.
Pro tip: If opting for a ceramic tile, find boxes with the same dye lot number. When that is not possible, mix tiles from different boxes to minimise how noticeable colour variations will be.
Step 2: Planning the pattern
Start by placing a tile horizontally in the centre along the length of the wall. It can be beneficial to do a dry-fit at this point to ensure you don't have too small of a tile at the end of your rows. If you do, adjust the layout so that a have wider tile lands on the sides.
Do the same from the top of the wall to assess your vertical pattern. Aim to have a full, uncut tile at the top of your wall so that the cit tiles will sit at the bottom where the shower pan might be out of level.
If you need to cut your tile's bottom row (which will be very likely), start your installation on the second row. Mark the spot for the second row, ensure it is level, then drill a wood board into the wall to serve as a guide.
Step 3: Applying the mortar
Mix your chosen mortar based on the instructions on the pack to reach a peanut butter-like consistency. Spread the paste over one small section at a time with the notched side of a trowel so that you create a texture. Your tile manufacturer likely lists a recommended trowel notch size to help you decide which trowel will be best to use.
It is important not to spread too much mortar over a large area as you want to avoid it drying before you get to it. Work is small, manageable batches so that the drying time for each tile is sufficient.
Step 4: Cutting the tiles
When the mortar is spread, push the tile firmly into position. When you reach the ends, use a tile cutter to shape as needed, and a tile hole saw to cut any required curves. If you have exposed edges, a bullnose can be used for their cuts.
Ensure tile spacers are placed in between the tiles with consistent gaps and continually check that everything is level throughout the process. Run a small test to ensure the mortar is sticking by pulling a tile off the wall and ensuring every part of the mixture is sticking. If it is not, you'll need to move to a larger size trowel.
Pro tip: 
If you are using a bullnose, fill a plastic sandwich bag with the mortar and cut 1/2-inch off the corner. This will make it easier to apply the mortar with a technique similar to a piping cake icing bag.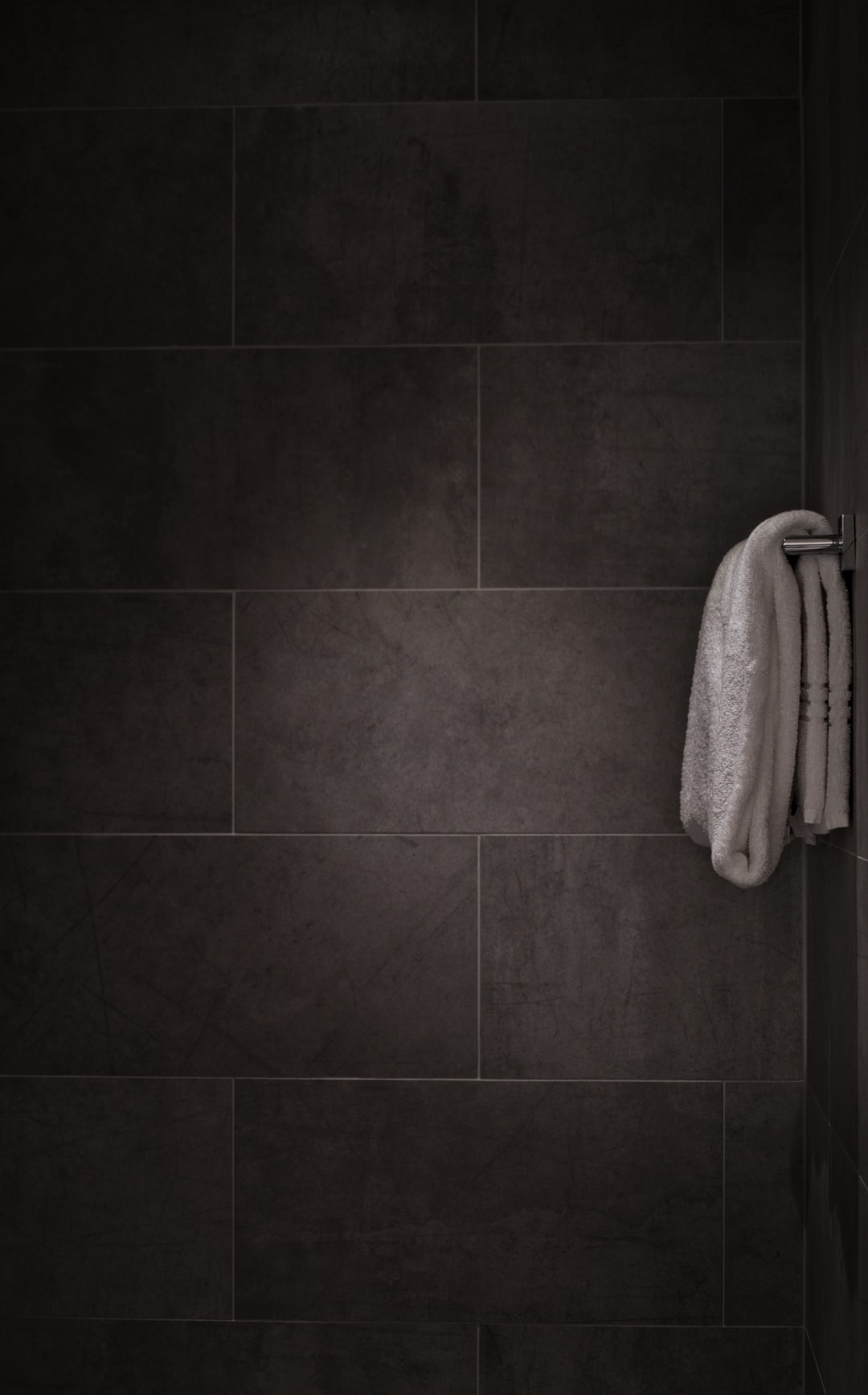 Step 5: Tiling the bottom row
When the full row of tiles are in place, remove your wooden guide board and cut the tiles' bottom row (if necessary) to stick them into place. Be sure to leave a 1/4-inch expansion gap at the very bottom of the section.
Step 6: Application of the grout
Once the mortar for your tiles has dried for 24 hours, remove the spacers and prepare your grout. Mix in small batches and apply but working it into the spaces with a spatular in diagonal motions. It would be best to use unsanded grout to avoid scratching the surface.
Allow the grout to dry then use a wet sponge to wipe away the excess, being careful not to remove grout from the joint. When the grout is completely dry, you can use a grout haze remover to ensure a clean tile face.
Pro tip: 
Wait a few days of drying then apply a grout sealant and silicone sealant to the corners and edges to ensure your area is waterproofed.
How to tile a shower floor slope
When looking at bathroom tiling yourself, a small slope towards the drain is vital to ensure water:
Measure the length from the drain opening to the furthest wall

Multiply the measurement by 1/4 inch to calculate the slope and place a bubble level from the drain opening to the wall

Ensure the wall's side of the bubble level matches the calculation of your calculated slope

Place a mark at the appropriate height

Score a line around the floor's perimeter to show the floor's slope
When tiling, use the bubble level as a guide. It is also important to verify that the slope does sit above the curb; you will need to lower the drain opening if it does.
How to install a shower drain for tile
If you are installing a compression-style shower drain fitting, which is often the most popular, you'll need to trim the drainpipe first. The drainpipe should sit about 3/4 to 1 inch below the shower drain lip. Trim the drainpipe with a hacksaw so that the cut is flat and level.
Apply a bead of silicone caulk to the top of the shower drain opening, then place the drain into the opening with the rubber sealing washer over the drain assembly tailpiece that sits under the shower base. There will likely be a mounting nut that you can thread onto the tailpiece then tighten with channel-lock pliers.
Wipe away any excess caulk then position the shower base with the drainpipe extending up. Place the rubber compression gasket into the drain opening, thread the compression nut and tighten. Most compression-style drain fittings come with the tool you will need to tighten the nut. When tightened, the rubber gasket compresses against the drainpipe, creating a watertight seal. Seal the edges with silicone and allow it to cure for a full 24 hours before it gets wet from the shower.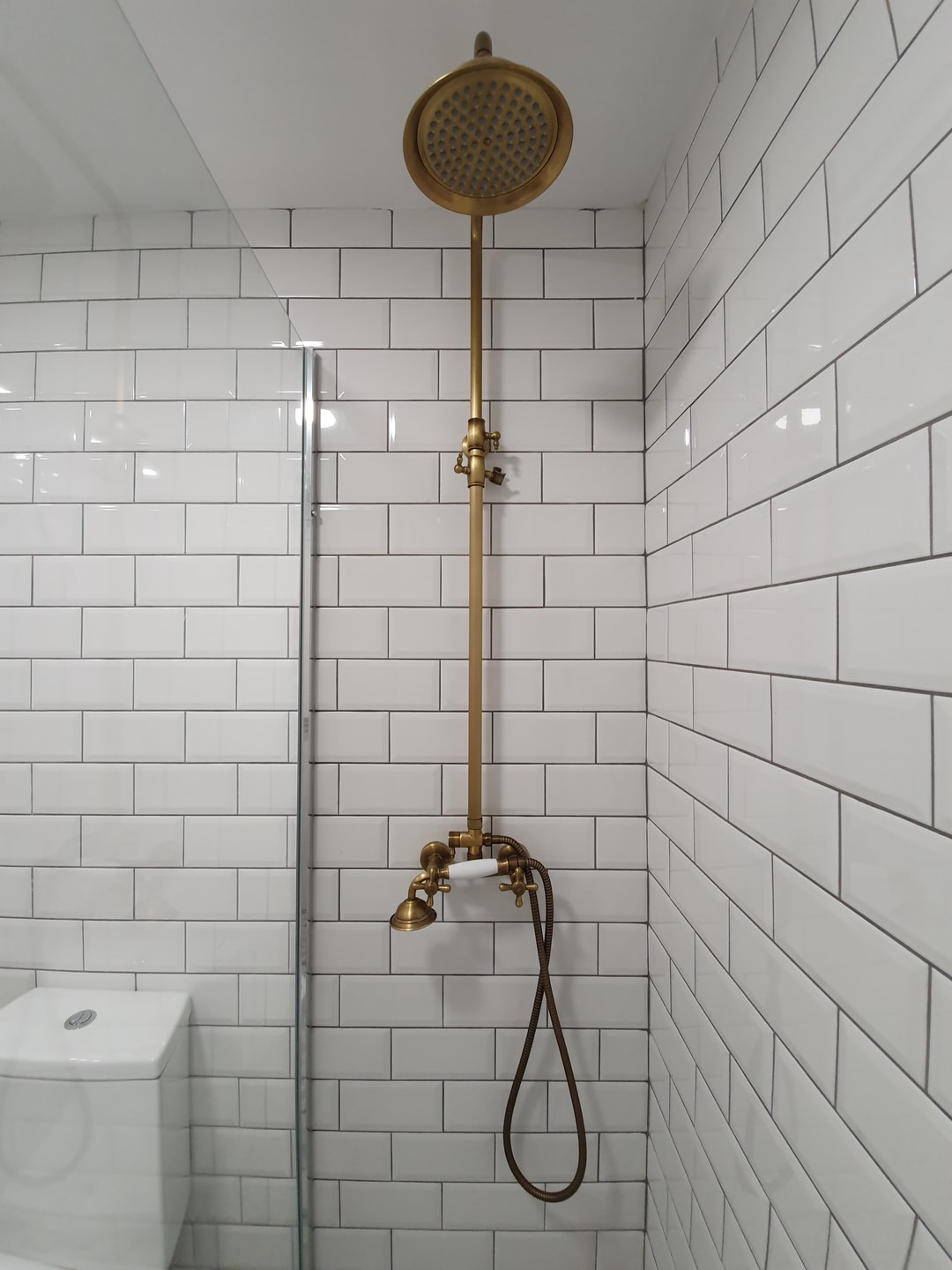 Frequently asked questions
How do you prepare a shower wall for tile?
A good base is important when tiling a wall as it will dictate the quality of your tiling result. To ensure the wall is ready:

Find any rough patches or divets

Fill them or sand as necessary to reach a smooth straight surface

When complete, wash the wall with sugar soap to remove any excess grit

Leave to dry completely before you begin tiling
Can I tile my own shower?
Yes! Tiling is a DIY task anyone can do if the right amount of preparation and time is given to the project. The key is making sure you have a quality base to tile, be it walls or floors, and you double-check your measurements and placement positions for your tiles before placing them in their spots. If you take your time and ensure each step is done properly, you should end up with a professional-looking result!
Where do you start when tiling a shower floor?
When tiling a shower floor, it's a good idea to start in the middle and work outward. Avoid starting on the edge and use a level board which has been screwed in place along the edge. This will create a line that keeps your tiles in place until you reach the edges. It is also vital that you use the proper spacing between your tiles to allow for the grout.
A new look for your shower is just a few steps away!
Now that you have read this article, you have all the necessary steps to tile your new shower! Take your time, double-check measurements and placings, and you should have a completed project that you can be proud of for many years to come.
If the task understandably still seems a little bit advanced, or more time-consuming than you initially planned for, a range of skilled bathroom tiling taskers are just a few clicks away. You can find specialists in floor tiling, regrouting, screeding and other general tiling tasks to help you realise your perfect bathroom.
Those with the DIY bug will find a range of other helpful articles for when it comes to designing a new look. Find inspiration for your shower or bath area, general shower ideas and for a bit of fun, how to create an outdoor shower! Have a little read, improve your skills, and make sure your bathroom is one of the most comfortable areas of your home.