Home

/

Porcelain Tiling Cost Guide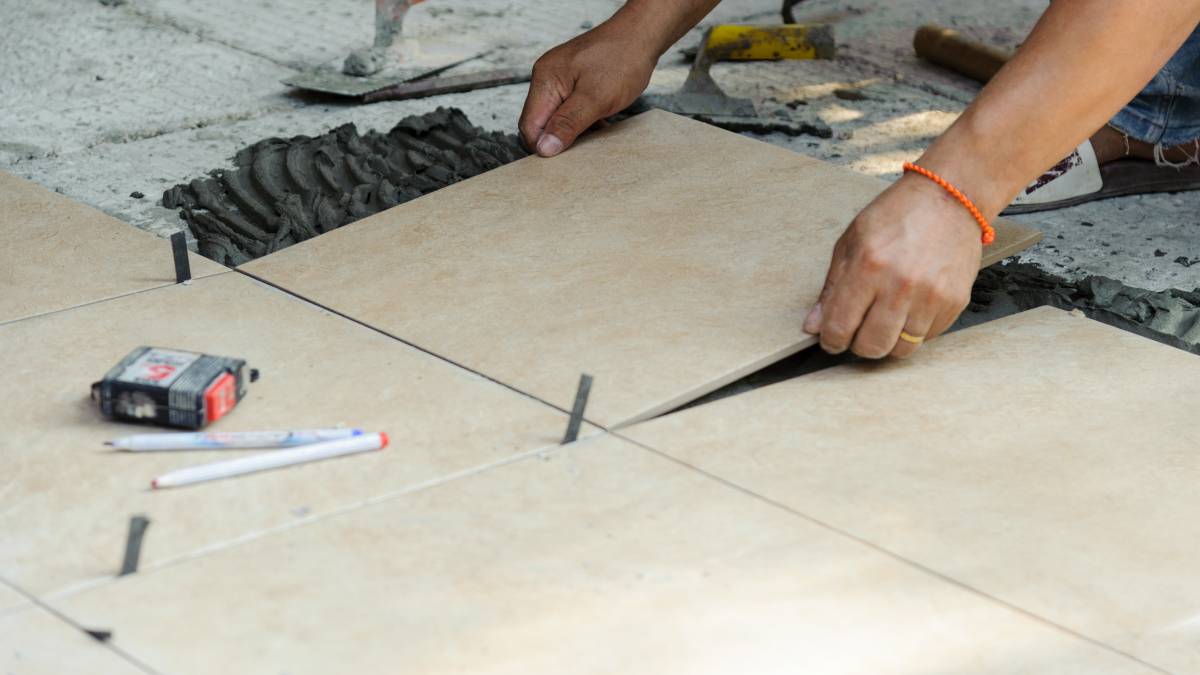 How much does porcelain tiling cost?
Get a free quote now
Post to find a price. It's free and only takes a minute.
Price guide
$77 - $300
Find porcelain tilers, fast

Post a task with your price in mind, then get offers.

It's free and takes only a minute.

See how it works
Thinking of renovating your house and getting your floors tiled? Considering getting porcelain tile flooring, if not for the price? Yes, if you compare porcelain vs ceramic tiles, the cost is different. However, porcelain tiles are highly durable and versatile.
But how much does it cost? Porcelain tile installation costs $77 to $270 per square metre. If you're wondering about 10 or 20mm outdoor porcelain tile prices, this detailed cost guide will guide you as you embark on your home tiling project!
Is porcelain tile installation expensive?
Installing porcelain tiles is an investment. However, there should be proper planning when it comes to getting these installed, as the overall cost may surprise you.
To appreciate how much porcelain tile vs hardwood flooring costs, here's a table that shows you different flooring options and how much you should expect to pay:
| | |
| --- | --- |
| Type of flooring | Estimated cost per square metre |
| Ceramic tiles | $20 to $50 |
| Porcelain tiles | $77 to $270  |
| Hardwood floor | $50 |
| Cement floor | $40 |


What are the benefits of installing porcelain tiles?
If you're still on the fence about getting porcelain tiles, here are a few reasons why you should get them installed.
They are stylistically versatile
Not only do porcelain tiles add a feeling of luxury to your home, but they are also versatile. They can convincingly mimic flooring materials such as marble and granite. You can custom-design porcelain tiles to fit floral, geometric, and Art Deco patterns or go for more natural looks like wood, concrete, and metal. 
They are highly durable
Porcelain tiles are tested and proven to be hard-wearing and are considered to be harder and denser than most other ceramic tile products. The material is resistant to stain, scratch, and moisture, making porcelain tiles highly ideal for people with pets or heavy feet.
For example, Italian porcelain tiles are priced at $10 per sheet. This is well worth it because Italian porcelain tiles absorb very little water over time. This makes them resistant to water related-damages like mould and mildew.  
They are low maintenance
Porcelain tiles are also the better flooring compared to hardwood, despite the cost. These tiles are easily cleaned because they are bacteria-resistant. They stay cleaner for a longer period and don't stain as easily. They are then ideal for heavy-traffic parts of your house like the kitchen, bathrooms, and entryways. 
What factors affect the costs to install porcelain tile flooring?
Deciding on your flooring can make or break the look of your house. Investing in tiles that are sturdy and stylish, like porcelain tiles, then becomes vital. Several factors affect its cost. Here is a summary of factors that affect the costs of having porcelain tile flooring installed:
Their PEI rating
If you're new to home renovation, you should know that porcelain tiles are rated with the Porcelain Enamel Institute depending on how durable they are. The general rule is the more durable the tile, the higher their grade is on a scale of 1 to 5. And the more durable they are, the more likely it is that you'll spend more on them.
For example, porcelain tiles rated with PEI 5 are meant for heavy foot traffic since they are the sturdiest. On the other hand, porcelain tiles with grades 0 and 1 are meant for wall tiles and are therefore the least durable. You're not meant to put weight on them. Otherwise, they'd crumble. 
Which part of your house you want to get tiled
Different interrelated factors are affected by the space you want to get tiled. Having your bathroom tiled would be less expensive than having your living room floors done because of its area size, the tile style you want, and the overall days of labour it will take for these floors to get done. 
Size greatly affects the cost because a floor with a wider area will require more tiles. This, in turn, will require a much longer time to install and will affect labour costs. Outdoor porcelain tile installation prices are relatively high compared to indoor tile installation because its space is wider.
Your location
Another factor that affects porcelain tile installation costs is your location. Highly urbanised cities like Sydney and Melbourne may have a higher cost of porcelain tile materials, affecting your overall expenses. 
Other things to consider
Redoing your flooring is a daunting yet highly rewarding task. It requires a lot of work and a pretty hefty budget. Besides knowing exactly how much porcelain tiles cost per square foot, you should also have a checklist of things to consider before installing tiles in your home:
Be prepared for unexpected costs

Watch out for uneven floors

Take note of the foot traffic 

Don't forget to grout your floors

Consider the thickness of the tile before installing

Think carefully about the design
Ready to start your kitchen or bathroom flooring project? Put up a task now and get an accurate quote from a specialist near you. Your dream flooring is just a post away on Airtasker!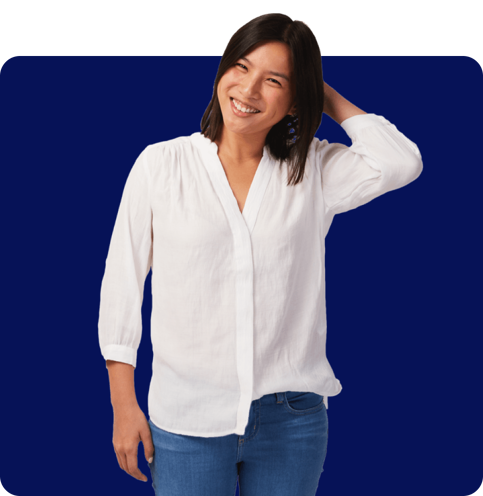 FAQs
The answer will depend on the size of the room that you're retiling. Retiling bathrooms and other small spaces can be done in one day. However, big areas like living rooms, decks, and outdoor areas can require more time, but it won't take more than half a week.
There are two ways to tell if you chose the right durable tile. If its PEI grade is high (5), then it's a strong, durable tile that can withstand heavy foot traffic. Another sign of a durable tile is its thickness. Thicker tiles are more durable.
Hiring a professional who uses quality products will make all the difference in the long run. They can ensure that the adhesives are intact and the tiles won't lift. Hiring a professional also guarantees that there won't be any lippage in your tiles. Lastly, they can save you the extra buck for estimating the correct number of tiles needed in your home.
It's free and takes only a minute.