There comes a time in every mans life where he must move out of home to go off to study or move cities for work which means it's time to start picking up after yourself. You might look the part but your bachelor pad has to match in order to impress your mates.
Here's our guys guide to spring cleaning:
1. Beer + Music
No one likes to clean, so you might as well try to have a little fun with it by opening a beer and playing some really loud music.
2. Be strategic
Clean room-by-room and top to bottom and leave the floors to last.
3. Spot clean
Don't let it all build up, otherwise you can say adios to your weekend. Picking up your clothes on the go, cleaning dishes, stove top spills and throw out any rubbish regularly.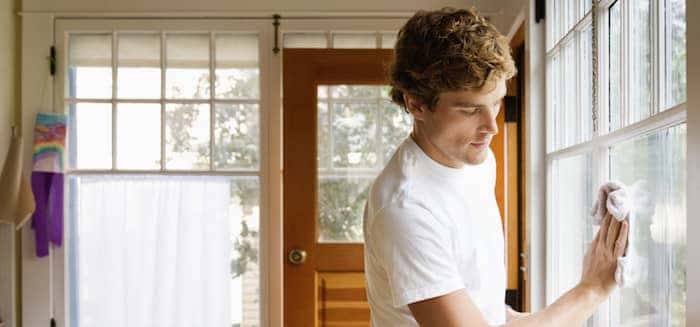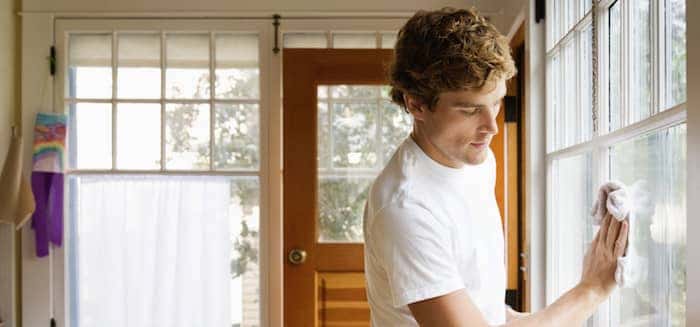 4. Static duster
Dusting is a regular (2-3 weeks) task and to make it more efficient make sure you purchase a static duster that will pick up all the dust from your TV to bookcases.
5. Vacuum
Nothing worse then bits of dirt and sand sticking to your feet, a fortnightly vacuum of the entire floor and sofas is all it takes.
6. Bathroom
Probably everyone's worst cleaning fear but it has to be done but here are 6 easy steps for you to follow:
1. Vacuum anything that is not wet with the bristle brush attachment
2. Place toilet cleaner around the inside of the toilet bowl and leave
3. Wipe mirror, sink, faucets – including any mould build up
4. Using all-purpose cleaner wipe down the entire toilet (yes including under the seat)
5. Lastly use the toilet scrubber to clean the bowl (where you put the cleaner earlier) and flush
Another tip is to leave shower mould cleaner in the shower and every couple of days use it at the end to keep mouldy build up on the grout and shower screen scum.
7. Kitchen
Regularly cleaning in the kitchen after meals should keep everything under control in the kitchen but don't forget to throw out expired food and clean out the fridge and pantry every 6-12 months.
There you go, that wasn't so painful was it and don't forget to open another beer to celebrate your home cleaning success.