Your backyard needs as much love as the inside of your home, so it's important to look after it with regular maintenance. With a lawn mower, hedge trimmer, shovel you'll need a garden shed to store all your equipment which can be secured and safe from little hands.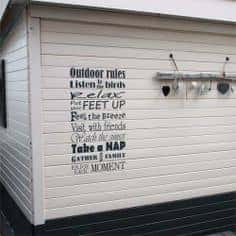 Garden sheds can come in all shapes and sizes, but to make it fit in with your backyard there a plenty of DIY garden shed ideas. By recycling and repurposing, together with a bit of creativity, you'll have a shed that will make all your neighbours jealous.
Barn
Bigger the garden, the bigger the garden shed you will need to store larger equipment. A barn looks great on bigger properties and although the one below allows sunlight through, you might want to considered it partially covered with the warmer climate in Australia.
You can pick up most of the equipment from your local hardware store and you can get a helping hand from an Airtasker so you don't need to do all the heavy lifting.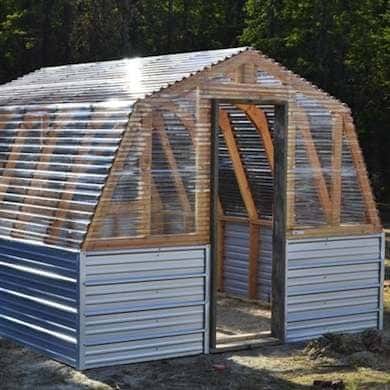 Source: Bobvila
A-Frame
This tent inspired garden shed will be easier to put together than the barn and can be expanded (or reduced) to fit in any space.
Organisation inside this shed is key though, as some items will only fit in certain spots.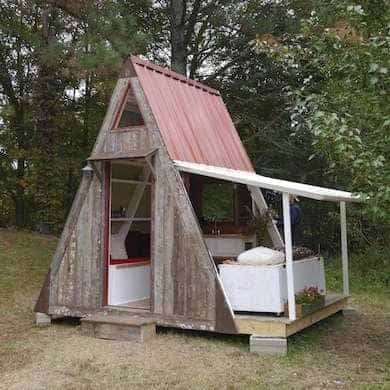 Source: Bobvila
Pallets
Everybody is loving pallet furniture at the moment, so why not make a garden shed too!
You can pick up pallets for free and make your own unique garden shed however you like.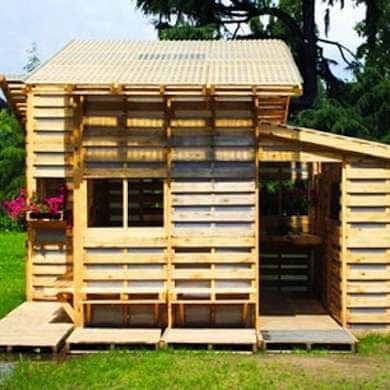 Source: Bobvila
Open Shed
If you're looking for alternatives to a traditional shed, why not just have an out in the open area for your gardening tools. However we do recommend a roof so that your metal equipment is protected from the weather.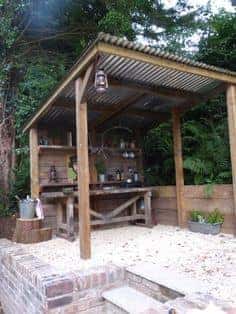 Source: Pinterest
Little House
Whether it's an old out house or an old telephone box, you can convert either of these to a great compact gardening shed.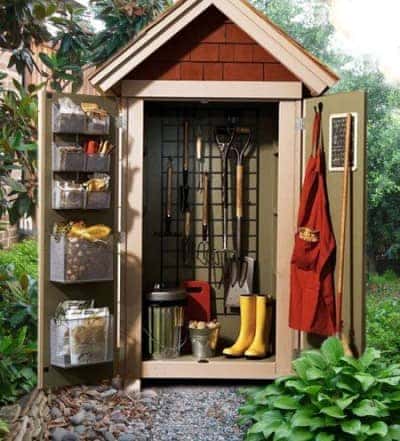 Source: Pinterest
Seat
If you have no space in your room, try using space such as the inside of a seat for a different purpose.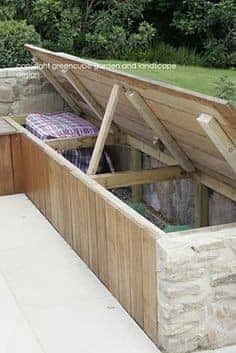 Source: Pinterest
Walls
With a few shelves, hooks and brackets you can convert any wall into a storage solution, plus it could look fabulous with a few plants.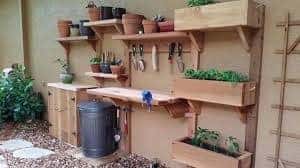 Source: Pinterest
Old Doors
Old doors found on the street or bought can be converted into anything, including a gardening shed.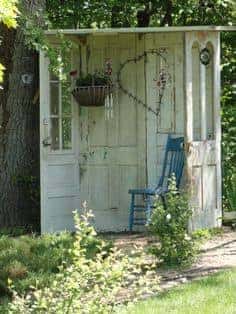 Pinterest
Furniture
Continue the vintage theme by using dressers, wardrobes or hat stands as your DIY garden shed.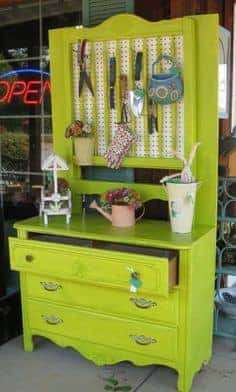 Source: Source: Pinterest
Got any other garden shed solutions? Let us know in the comments below.