Home

/

New Front Door Cost Guide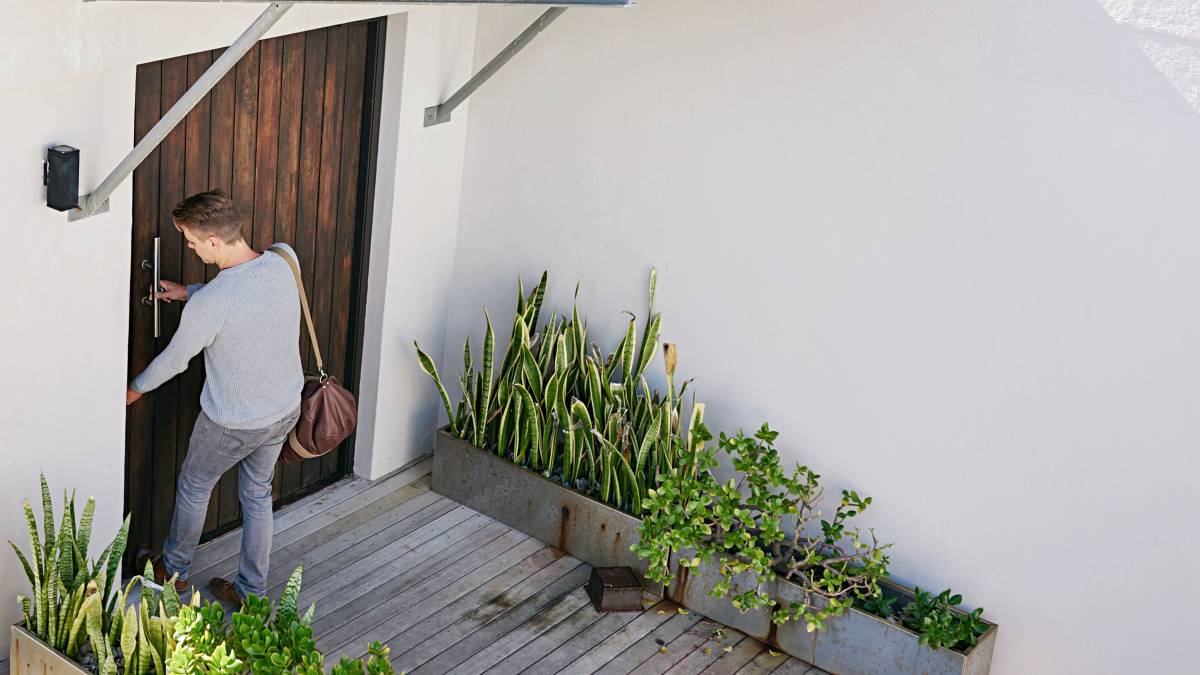 How much does a new front door cost?
Get a free quote now
Post to find a price. It's free and only takes a minute.
Price guide
$120 - $1,500
Find door hanging contractors, fast

Post a task with your price in mind, then get offers.

It's free and takes only a minute.

See how it works
Front doors serve as the gateway to homes, keeping people safe and warm during winter and cool and relaxed during summer. If you need a new front door, expect to pay $120 to $500 for a basic wooden door and $600 to $1,500 for a metal door. New front door costs in Australia can increase or decrease, depending on several factors.
In total, the average cost of new front door installation ranges from $120 to $1,500 for standard exterior doors. If you're planning to level up your home's security or just want to replace your fading, creaking doors, this guide will help you get started.
Price list for new front doors
Door type based on style

Price 

Basic entry door

Starts at $120

Security door

Starts at $140 for a basic door

Starts at $400 for a higher-grade door

Starts at $2,000 for a smart door

French door

Starts at $500 for a wooden door

Starts at $1,000 for an aluminium door

Different front doors and their average costs
Two common door materials are wood and metal. In Australia, wooden doors cost $25 to $500. Metal door prices start at $100 for a basic aluminium door but could go up to $2,500 for a fancy sliding door.

Basic entry doors
How much does a front door cost? The average cost of a new entry door is $120 to $1,200. It's a good choice if you want a budget-friendly but reliable option. Costs can go higher if you choose an entry door with aluminium material.


Security doors
One of the benefits of security doors is their strength, reliability, and functionality. They're often made of steel or aluminium, making them a very resilient option. They can also be upgraded with smart locks and sidelights for better security, making costs higher than other door types.


French doors
Wooden French doors cost $500, while aluminium French doors cost $1,000. Other types of doors in Australia are bi-fold and sliding doors. However, they are rarely used as front doors.
What factors affect front door replacement costs?
These days, different things affect entrance door installation costs. Here are some of them: 
Door size, style, and material 
When picking a new door for your home, its size, style, and material are critical, as they can make or break your house's exterior. Pick a front door that matches your house's aesthetic and fits the size of your home entry. Repurchasing a replacement door or fixing a door to better fit your home will cost you more time and money in the long run. 
In terms of material, plain white doors are usually cheaper than wooden doors. However, wooden doors definitely add appeal to your home and can quickly increase its value should you plan to put your house up on the market.


Task complexity
The average cost of a new front door in Australia also depends on task complexity. The delivery of new doors and the removal of old or damaged ones will incur costs on top of the labour fee. Additional features, such as doorbells, lock mechanisms, and security upgrades, will also take longer to accomplish and lead to additional costs.
If your current door is still secure and sturdy but needs some repairs, Airtasker has plenty of tradesmen who can readily repair your door. Skip the hassle of searching through countless websites and let a skilled door fitter do the job for you.


Your location 
As with other home services in Australia, location also plays an essential factor in new front door prices. The average labour cost for a new front door ranges from $80 to $250, depending on your location. Of course, this could still go higher if other repairs or replacements need to be done or if you're in a big city like Sydney.

Additional costs when getting a new front door
Door handles and hinges, sidelights, locks, and letterboxes can increase entry door installation costs. Despite the added expense, these can be valuable additions to your new front door. For example, door handles level up your security, and sidelights improve the overall design of your front door while providing visibility and security at night.
Should you DIY or hire a professional for front door fitting?
Installing a new front door takes a lot of patience and practice. One challenge of going the DIY route is that you might not get a full warranty. If you want to ensure that your door will last long, hiring a professional for your front door fitting is a good investment. A professional will also have all the tools needed for the installation.
Post a task for front door hanging
Now that you're familiar with the costs of front doors, Airtasker can connect you to door frame fitters and door hanging experts in your area. By posting a task on our platform, you avoid the stress and hassle of DIY projects. Taskers can fit your new front door properly, keeping your home safe and secure.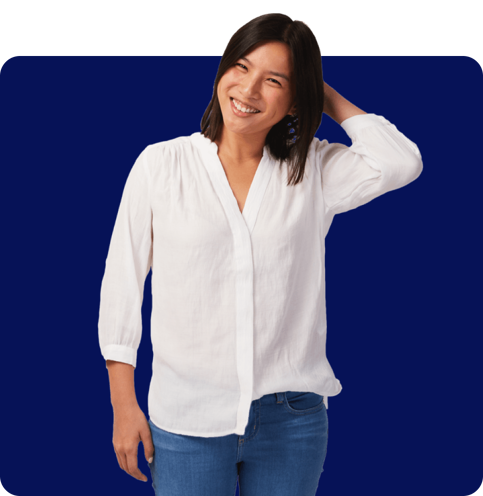 FAQs
It depends on the complexity of the job, the type of lock, and the supplier. The cost of fitting a basic lock starts at $20. Of course, smart locks with advanced features are more expensive. If you need damaged lock replacement or lock rekeying, hiring a locksmith to do the job for you will save you from the hassle of installing a new lock.
Installing a basic front door usually takes around one to two hours for professionals. It will take longer if you ask your Tasker to fit other devices, such as alarms and doorbells.
A building permit isn't needed to install a new door in an existing opening. However, if construction is needed to create a wall opening, a building permit is essential. Since regulations vary per state and city, it's best to consult your government's website.
It's free and takes only a minute.