Home

/

How to hang wallpaper - Beginners guide
Find wallpaper hanging specialists, fast

Post a task with your price in mind, then get offers.

It's free and takes only a minute.

See how it works
Wallpaper has had a bad rap for a couple of decades now. Most people imagine the dated patterns and colors that were in the kitchens of Grandmothers everywhere. Worse yet, it was hard to put up, it faded and turned various shades of orange and then, to top it all off — it was impossible to remove.
Wallpaper has come a long way! The simple addition of wallpaper in a fun pattern or unexpected motif can liven up any space in an instant!
We have wallpapering tips from our service providers to help you get started!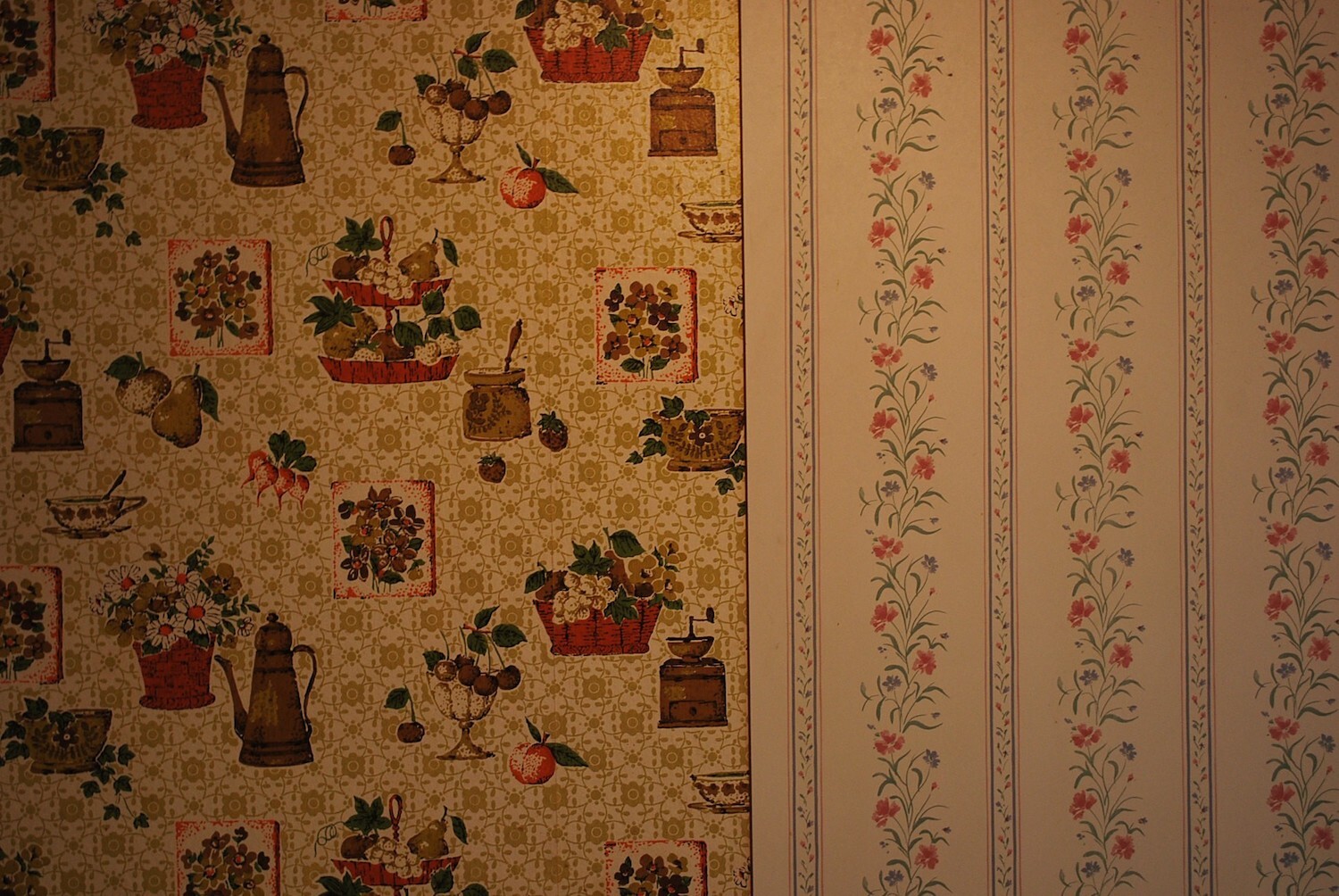 (what most people think when they think of wallpaper)
Five things to know about hanging wallpaper — A beginners guide!
1. The easiest way to hang wallpaper
There are two kinds of wallpaper — and we're here to tell you, there is only ONE good option!
You can get the type where you apply a wallpaper adhesive to your walls, and then there is the wrong way to go about it — paste the paper to the wall.
Wallpaper comes in two varieties — the type where you apply the wallpaper adhesive to the wall, and the kind where you paste the paper.
The paste option is a big mess that usually requires soaking paper, applying glue, smoothing out the paper, worrying about bubbles and moisture and drips — not to mention you'll need a large container to soak your wallpaper!
Plus, if you hire a service provider, the paste option will often cost you more money.
Bottom line, to make life easier — go with the adhesive option!
*note — wall press-on (like wall quotes, cute kid characters) is not the same as wallpaper that you hang. Stick-and-go embellishments can be a great option for people who rent or if you do not want to make long-lasting design changes.
"I found I could say things with color and shapes that I couldn't say any other way — things I had no words for."– Georgia O'Keeffe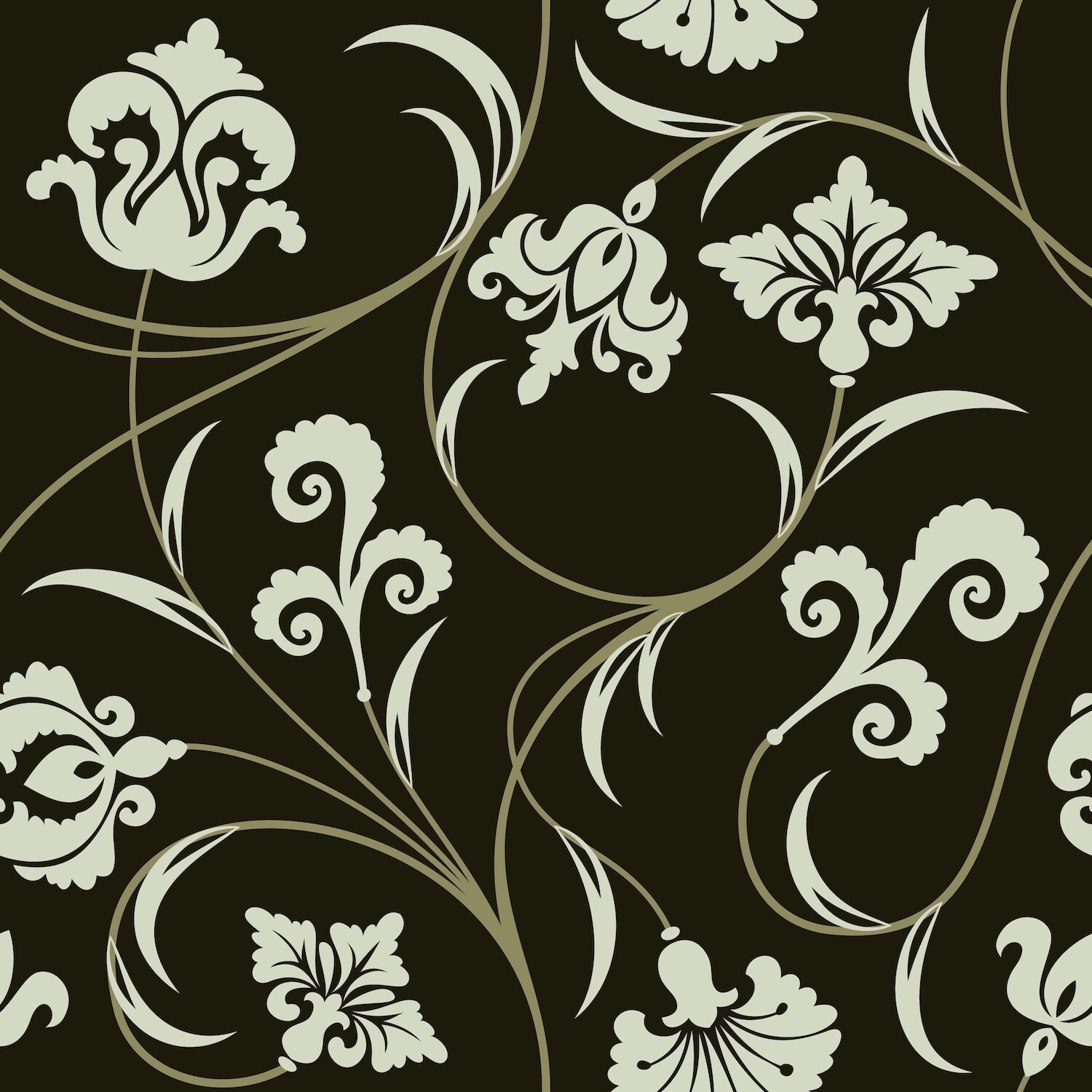 2. Choosing your wallpaper design
Our providers recommend matching the style of the room you are decorating.
Casual — go with faux finishes, gradients, fine lines and modern floral
Contemporary — bold colors and patterns, high gloss, metallics, and bright florals
Traditional — stripes, soft colors, intricate damasks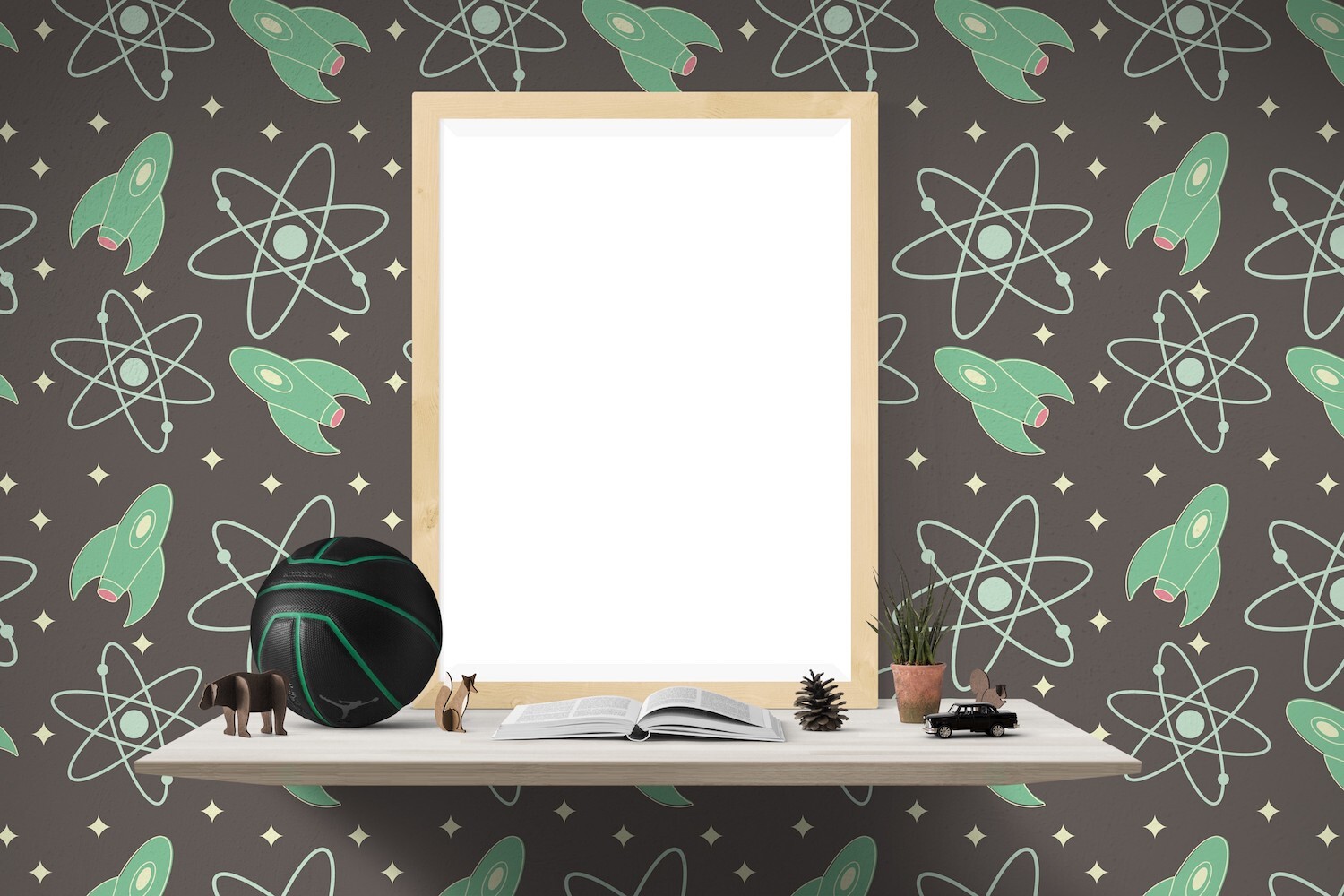 3. How much wall are you covering?
How you are planning to use wallpaper will make a big difference in your design choices.
Four Walls
If you are planning on hanging wallpaper on all four walls you will want to go with more simple designs; you'll want to stay away from complicated patterns.
Accent Walls
Accent walls are a great way to go big and bold! Go for significant geometric patterns, metallic and bright colors. Accent walls are also a great way to spotlight something in your room, such as a sofa or bookshelf.
Ceiling
One of the significant trends of 2019 is painting, adding texture or hanging wallpaper on ceilings. In a child's room, you could go for whimsical and add a cloud or solar system wallpaper. In a dining room, a metallic shade will draw the attention up and make the room seem taller.
"Be faithful to your own taste, because nothing you really like is ever out of style." — Billy Baldwin, Interior Designer
4. How much wallpaper do you need?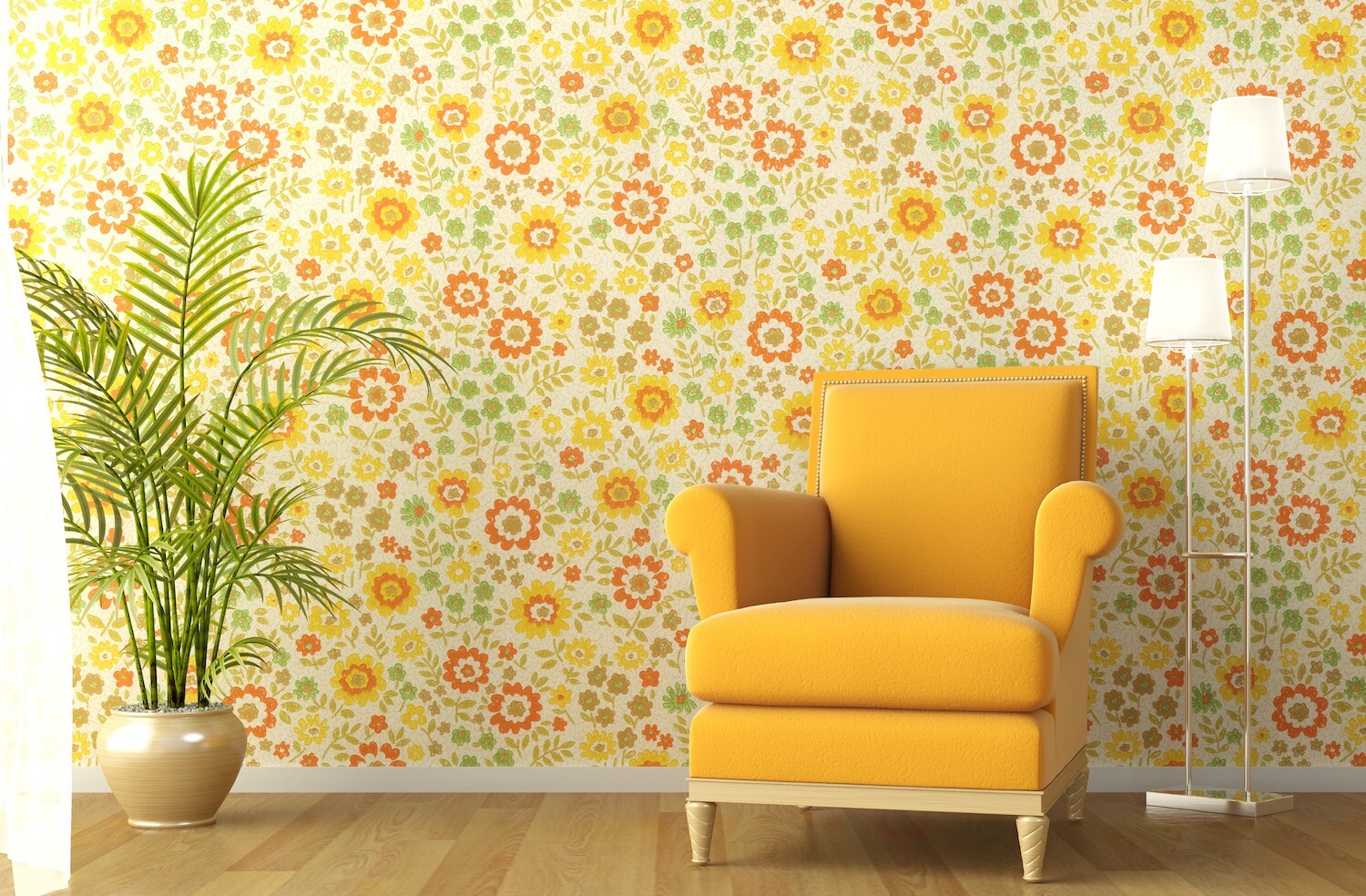 A service provider can help you with this if you are unsure!
Here is a quick guide to determining how much wallpaper to purchase:
Measure all of your walls and multiply the width by the height of each wall in feet.
Add all measurements to figure out the total square feet.
Deduct for windows, doors, or other large openings.
Check the roll label for how much square foot coverage the roll gives and make sure that the rolling coverage is MORE than the total wall square footage.
Order one roll extra than what you think you need.
Have a pro figure out how much wallpaper you'll need.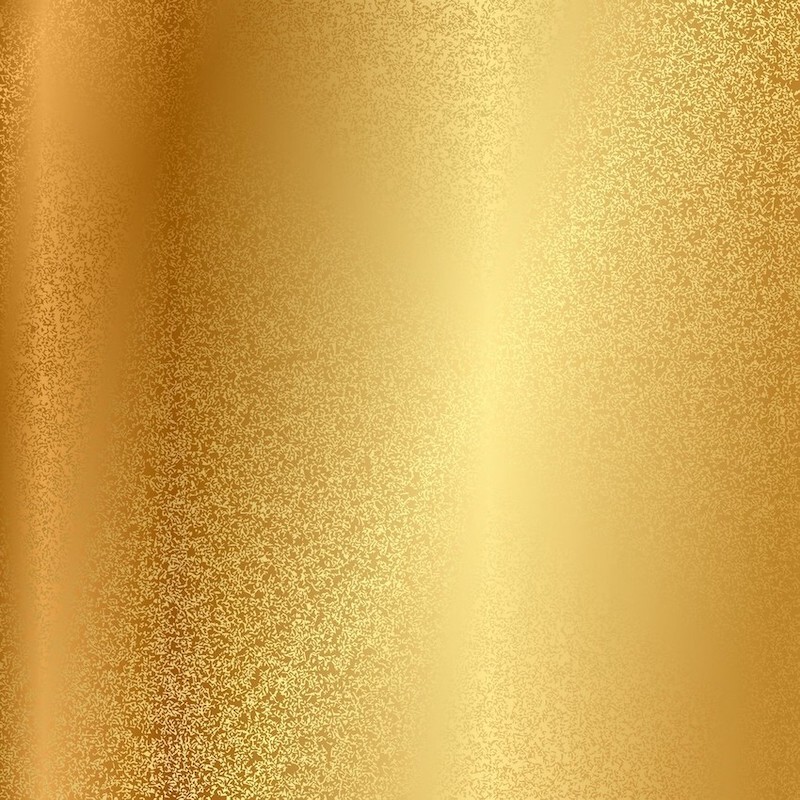 5. How much is it to have a pro hang wallpaper?
There are a few factors that could impact the Professional wallpaper hangers typically charge $25 to $35 in labor costs per single roll of wallpaper. Expect to pay more if the installer needs to repair wall imperfections, or if the paper is challenging to hang. Our service providers typically charge between $283 — $720, depending on the difficulty and size of the project. Homeowners often find that hiring a pro is cost-efficient (not to mention saves you lots of time!)

Get a quote to hang wallpaper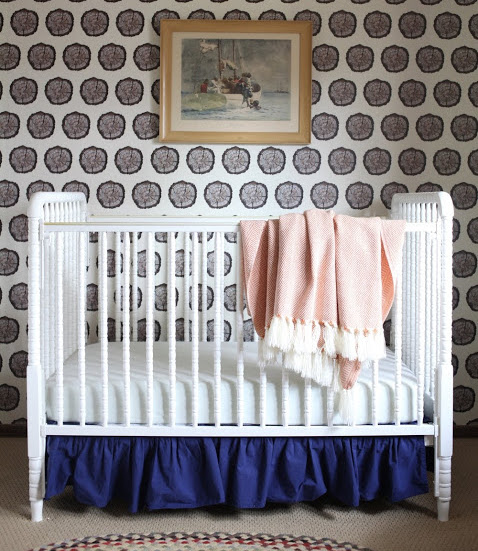 What are the top wallpaper trends this year?
Bright large floral patterns — think modern Palm Springs! Bold teals, greens, pinks, and orange can make a big splash!
Metallics — glimmery on the edge of glittery wallpaper — think rose gold wallpaper, black and gold wallpaper and wallpapers with shine are popping up everywhere this year.
Ombre — gradient shading from dark to lighter colors in the same hue offers an exciting and fun transition in any room.
Florals — including black floral, vintage floral, and dark florals.
Vintage patterns — don't knock all of Grandma's ideas! Vintage patterns can be a fun way to liven up a room, and Grandma will be happy!
Art deco — go for interesting geometric shapes with reds and blacks for a stunning look.
Handprinted designs — there is a whole world of handmade wallpaper prints! You can customize anything!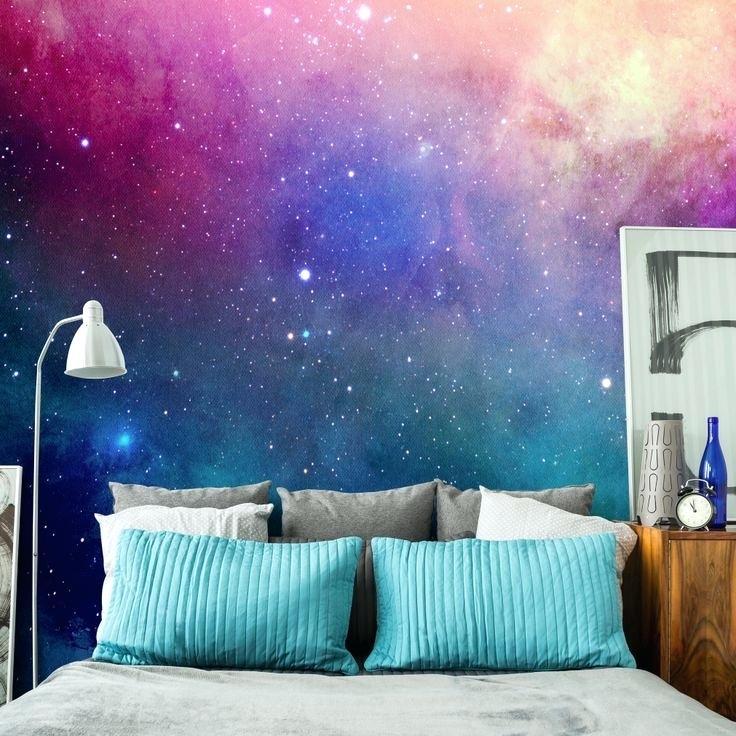 Where to shop online for wallpaper
A few of our favorite places to shop online!
How to start a conversation with a service provider
When starting a conversation with a service provider on Airtasker, it's best to let them know a few things so they can get you the best estimate!
Does any work need to be done to the room you want to hang wallpaper in?
How big is the room?
Have you selected and purchased the wallpaper yet?
Are you planning on painting any of the walls in the room (if you are not hanging wallpaper on all four walls)
Do you start date in mind?
Need some advice? Ready to hang wallpaper but you'd like to hire a pro for the job? Get an estimate from 2–3 service providers today!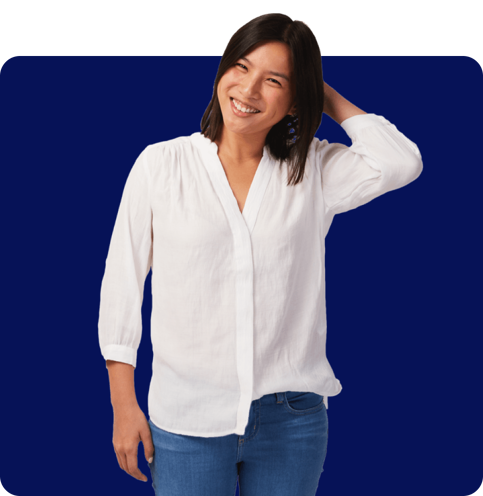 It's free and takes only a minute.