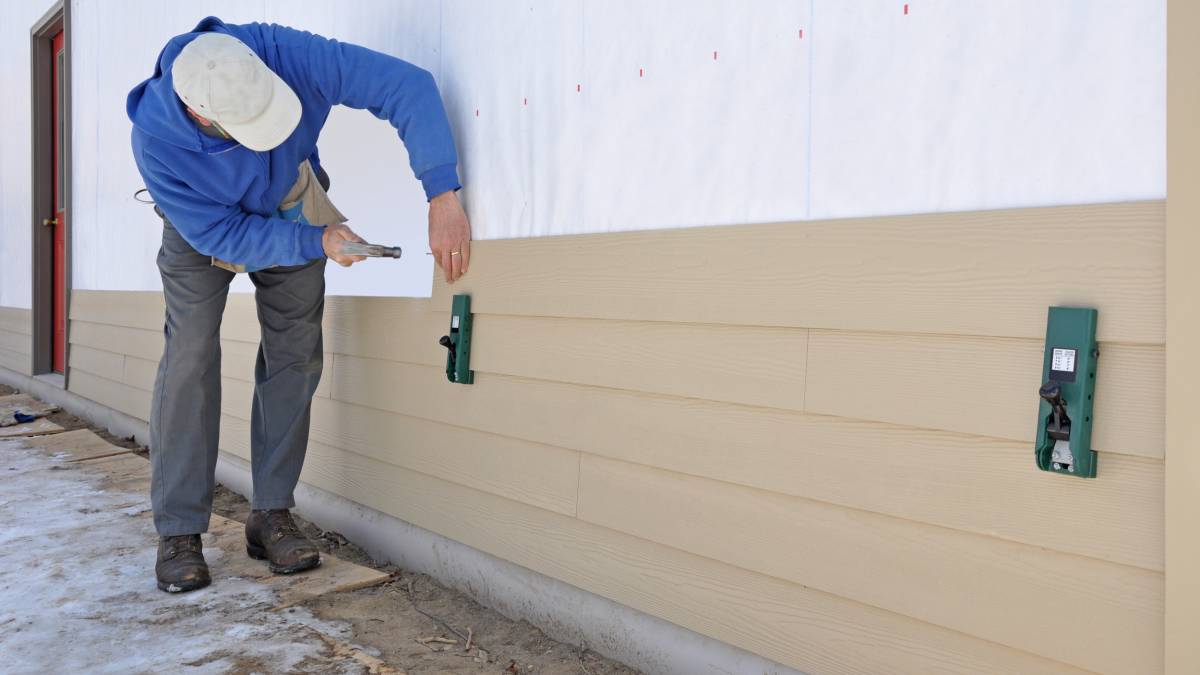 How much does siding cost?
Get a free quote now
Post to find a price. It's free and only takes a minute.
Price guide
$1 - $45
Find siding contractors, fast

Post a task with your price in mind, then get offers.

It's free and takes only a minute.

See how it works
Transforming your home's exterior is one way to upgrade the design of your house and raise its value. Siding modernizes your home if you want to include it in your building restoration goals. It gives additional protection from the ever-changing weather.
In this article, we want to give you an idea of house siding costs. Siding costs per square foot range from $1 to $45. This price guide will help you set a budget for beautifying your home exteriors.
New siding price list
Depending on your budget, siding can add durability and beauty to your exterior walls. Stone siding is usually the most expensive, costing $45 per square foot. The prices for everything else are close. Check this table for more details on how much it costs to replace siding:
| | | |
| --- | --- | --- |
| Material | Price per ft2 | Estimated total cost (2,000 ft2) |
| Vinyl | $3 to $12 | $6,000 to $24,000 |
| Wood | $1 to $10 | $2,000 to $20,000 |
| Fiber Cement | $3 to $13 | $6,000 to $26,000 |
| Aluminum | $1 to $11 | $2,000 to $22,000 |
| Metal and Steel | $2 to $10 | $4,000 to $20,000 |
| Brick | $8 to $18 | $16,000 to $36,000 |
| Stone | $10 to $45 | $20,000 to $90,000 |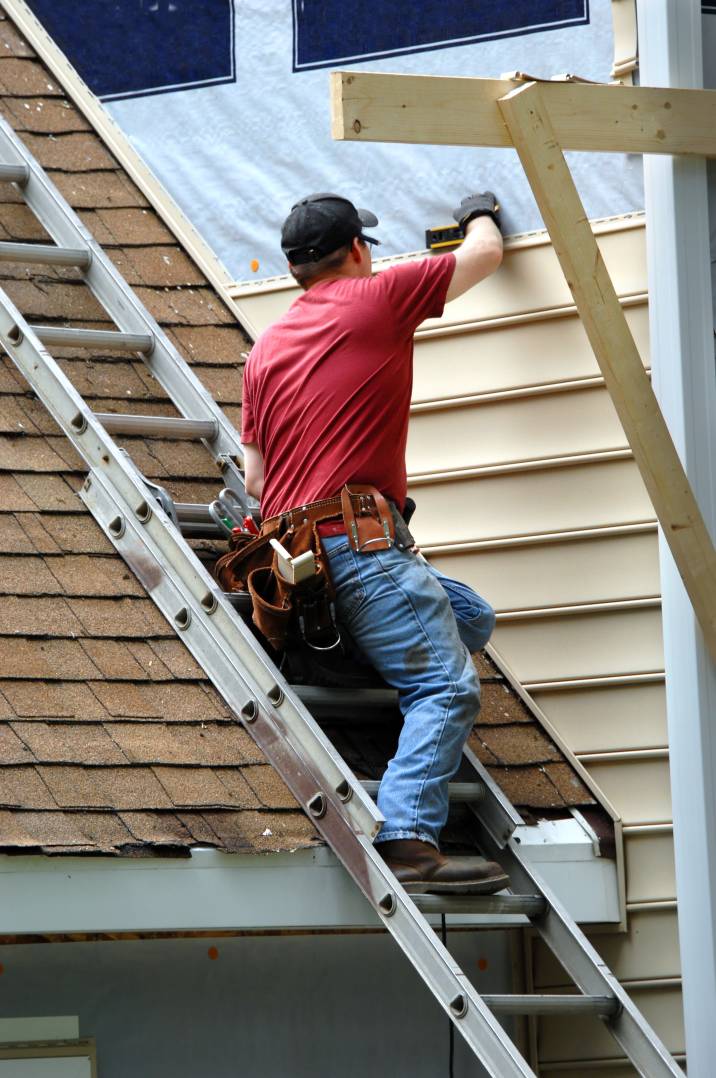 1. Vinyl siding 
This is popular for its durability and reasonable price. Unlike wood, vinyl doesn't rot or corrode. It can last for ten to 20 years with minimal maintenance. You can also choose various colors, with whites as the cheaper ones. Vinyl is also UV-resistant, fireproof, and neat. See the table below to know more about vinyl siding costs:
| | |
| --- | --- |
| Type | Cost |
| Vinyl shake siding | $3 to $10 |
| Insulated vinyl | $4 to $12 |
| Vertical vinyl | $3 to $8 |
| Vinyl log | $3 to $5 |
| Vinyl stone | $4 to $10 |
| Vinyl brick | $4 to $10 |
The cost of installing vinyl siding is $2 to $5 per square foot, which is also the labor cost per hour for other types.


2. Wood siding
Wood siding prices start at $1 per square foot, with $12 per square foot as the most expensive. You can pick shingle or shake variants. The difference is that shakes are thicker than shingles and provide long-lasting weather protection. Here are the prices for wood siding:
| | |
| --- | --- |
| Type of wood | Price (per ft2) |
| Engineered wood | $2 to $8 |
| Cedar | $4 to $12 |
| Clapboards | $1.5 to $10 |
| Plywood | $1 to $1.5 |
| Board and Batten | $2.5 to $7 |
Engineered wood is also known as composite siding. It comes across as wood minus the maintenance since it contains redwood scraps and plastic. It is an environmental and affordable choice.
Cedar is a natural pest repellant. It also gives a warm and natural look from the outside. However, cedar needs regular maintenance and is a fire hazard.
You can find clapboard siding in many American homes. They can be horizontal wood panels that overlap and act as good insulators during winter.
Plywood siding is the cheapest alternative if you are on a tight budget. Plywood siding is easy to paint and repair at a price of $1 to $1.5 per square foot. However, it's high maintenance and vulnerable to insects.
Lastly, board and batten siding has a simple and classic appearance. It has a no-fuss installation. However, it requires regular maintenance like the other types of wood siding.


3. Fiber cement siding
This is one of the most durable and affordable materials. If you want the vibe of wood siding without too much maintenance, fiber cement is for you. It is eco-friendly, as it has wood pulp, cement, clay, and sand components. This siding is very flexible and can look like wood.
One of the downsides of using fiber cement is that it is bulky, so transporting it from one place to your location might cost you more. You may also need to hire more laborers to install it. The only maintenance you will have to do often is repainting it. Fiber cement siding costs $3 to $13 per square foot.


4. Aluminum siding 
Another less expensive choice is aluminum siding. It is customizable and lighter than other types. Modern aluminum sidings are dent, insect, and fire-resistant. Temperature, however, can affect the quality of aluminum, as it can expand and contract in different temperature conditions. Aluminum siding costs $1 to $11 per square foot.


5. Brick and stone siding 
This is the most expensive of all types. Brick siding can cost $8 to $18, while stone siding can cost $10 to as much as $45. Using brick and stone cladding can make your house look traditional. You can choose from many types, depending on the style you want. 
It isn't wise to put stone cladding around bodies of water, as it can cause discoloration. You might need to install a moisture barrier between the siding and the house. However, the durability of brick and stone siding isn't an issue.
How much does labor cost for siding?
Prices for labor depend on the skillset of the professional. Siding specialists charge more, as they have years of experience. Depending on the size of your area, siding usually takes two to seven days to complete.
Hourly labor costs depend on the season, as warmer months are usually the busiest days. Those who live in urban areas must expect a more expensive quote than those living in rural areas. The hourly labor cost of siding is $2 to $5 per square foot.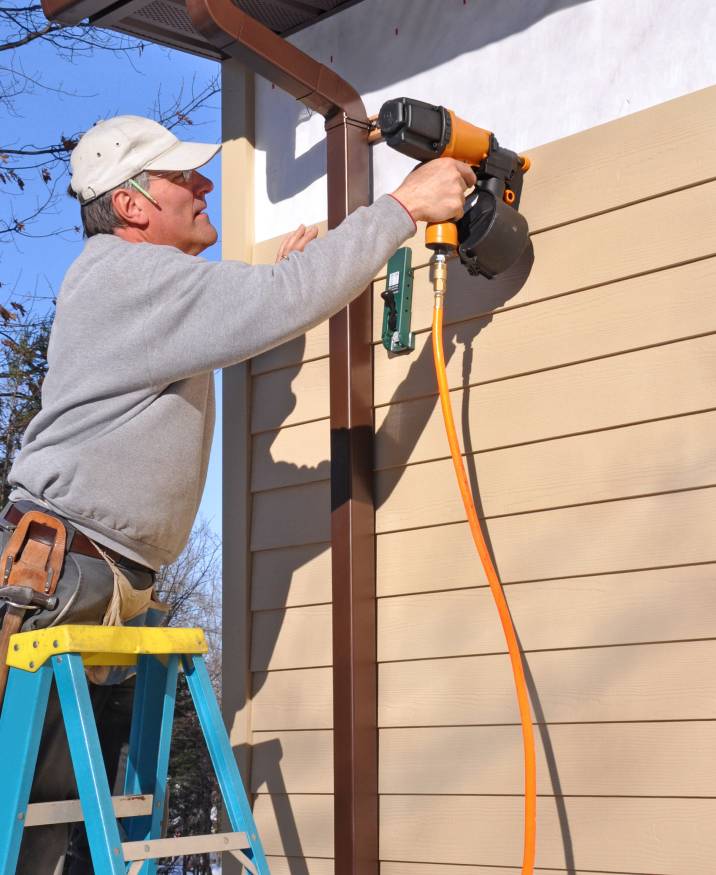 Other factors affecting new siding costs
There are many factors to consider before you start your siding project. These factors will affect your final cost.
Property size and shape. People with bungalow houses might prefer to install siding in the entire place, while those with two-story homes might side half of the area. 
Location. Your address will also affect the pricing, especially if you get laborers far from your place. You also have to consider the delivery of the materials.
Materials. The quality of materials for siding will significantly affect your final expenses.
Carpenter or company reputation. People are usually willing to pay more when quality is assured.
Project duration. The typical period of siding installation is two to seven days. You must consider this when paying for the labor cost per day.
Scaffolding. Installing siding might also need scaffolding. You might want to add $15 to $50 to your daily budget.
Cleaning. It's essential to start a project with a clean house so that your laborers can set up their materials properly.
Siding removal. If your house already has siding, remove it before installing a new one. You can ask professionals to do it for you for $1,000 to $3,000.
Preparing for your siding project
It's essential to know your preferred siding and house needs. If you live in states with hot climates, you might want to double-check on getting vinyl siding. When you finally have a starting date for the project, clear the doors and windows. Discuss other things you must take care of, like hiring someone to work on the roof ventilation. Clean your area and remove objects that hinder workers.
Post a task for siding installation
When searching for a siding installer, find someone with a good reputation. Here's a list of what to look for:
Review their qualifications and experience. Having a portfolio to look at is also a plus.
Find home builders who can work on your overall exterior renovation.
Ask for quotations from different professionals to determine your budget correctly.
Find contractors who are members of reputable organizations, like the National Association of Professionally Accredited Contractors and Roofers and Siding Contractors Alliance.
Here's what you need to list when filling out the request form:
Your location
Your budget
Project duration
Your preferred siding type
Your area's measurements
Other services you want to include
The more information you provide, the easier it is to get the offer you need.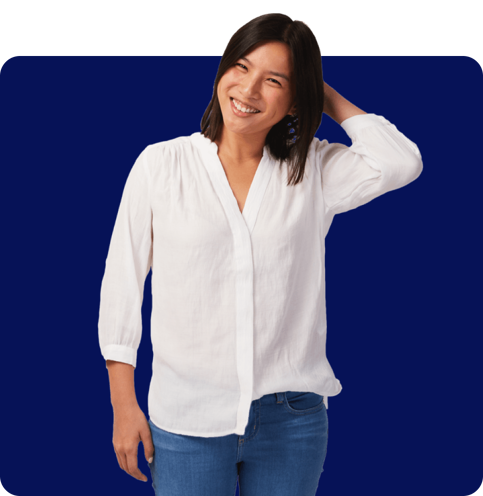 FAQs
It depends on the siding type, the weather, and your maintenance schedule. It usually lasts for 10 to 60 years.
Siding eventually becomes faded or discolored due to weather exposure. Thankfully, you can also ask Taskers to paint it for you. You don't have to worry about potential damage because different siding types, like wood, metal, and vinyl, are paintable.

</div></div></div></div></div></div>
It's free and takes only a minute.