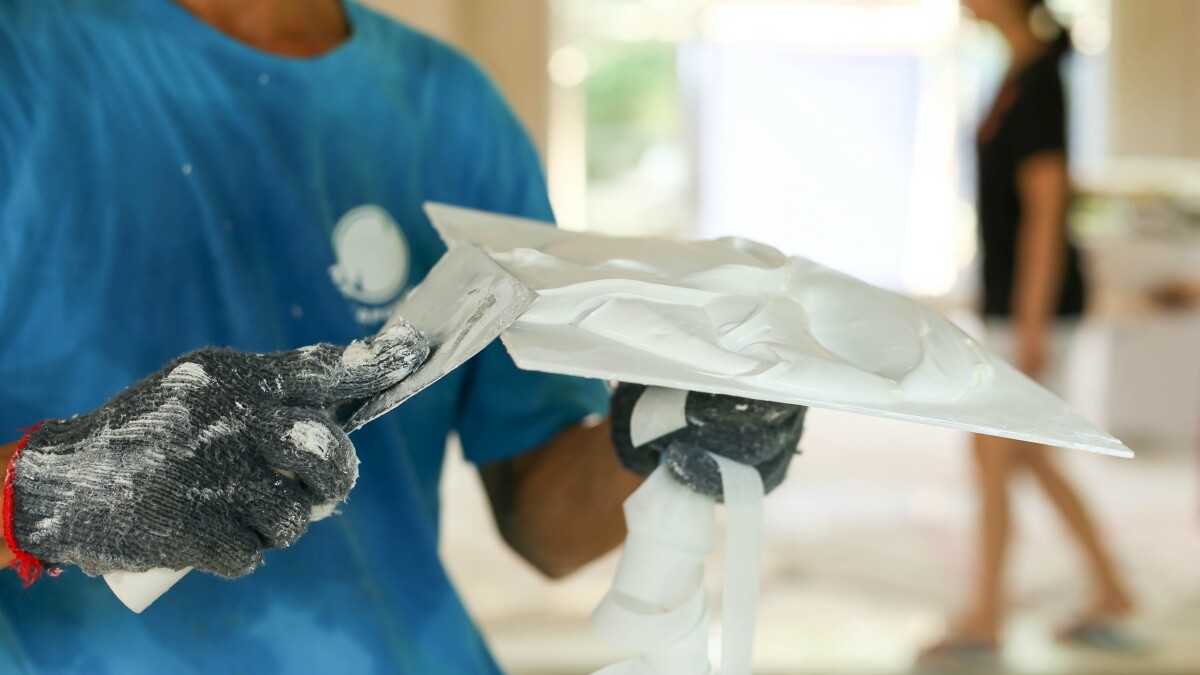 What is the average cost of plastering?
Get a free quote now
Post to find a price. It's free and only takes a minute.
Price guide
$200 - $1,200
Find plasterers, fast

Post a task with your price in mind, then get offers.

It's free and takes only a minute.

See how it works
Almost every home has rough surfaces, and it can become a bother over time. But don't worry, plastering is the solution to your problem. It involves adding a layer on top of the rough regions to make them smoother. Though usually done during the construction process, you can have it done even during maintenance or touch-ups. 
Plastering costs vary depending on several factors and typically range from $200 to $1,200. You can find plastering cost calculators online, but we've compiled an easy-to-use guide to help you assess your plastering project.
What are the kinds of plastering techniques?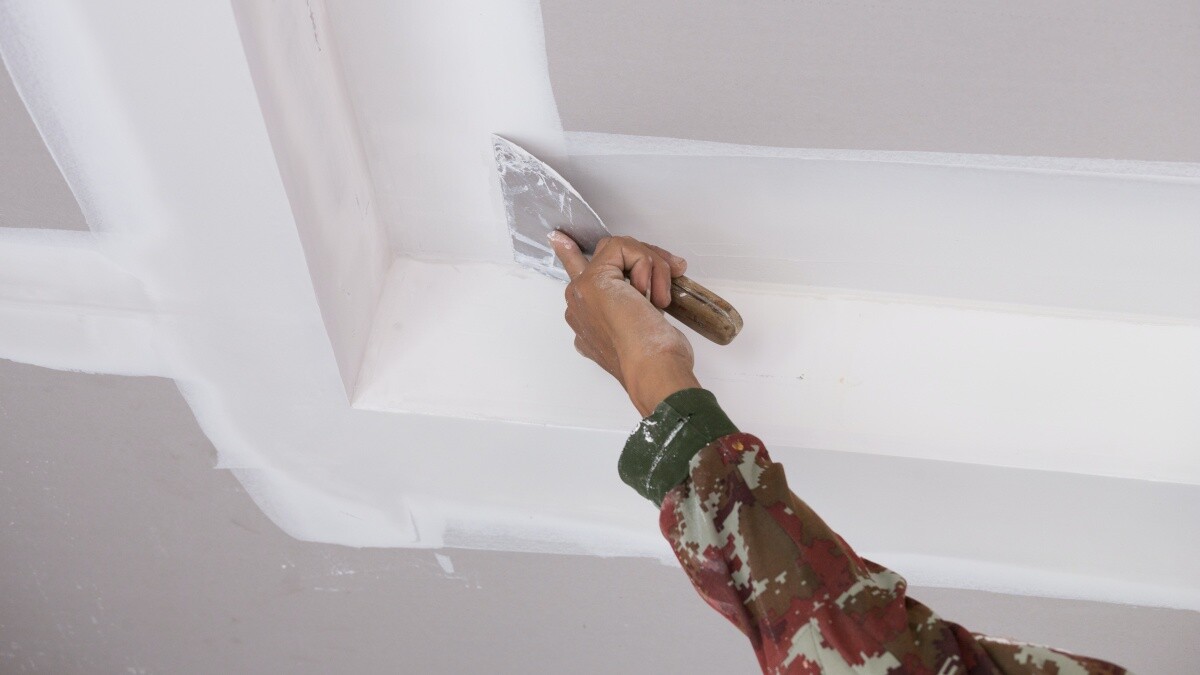 Before talking about plastering prices, let's first discuss the various techniques that a professional plasterer can do. When talking about plastering, several areas can accommodate such a procedure. But before we take a look at the costs per area, let's identify the two kinds of plastering first:
Skimming. The procedure is a type of plastering, except that this is done to upgrade old buildings. Skimmers usually apply a thin coat of plaster on the old material. 
Plastering. It is a kind of technique that is usually done for new buildings. Most construction sites begin with a rough base, and plastering is there to smoothen things out.
Types of plastering and their respective costs
Now that you have a sense of the differences between plastering and skimming, we can take a look at the areas that require such. But before we proceed, here are just some of the types of plastering and their costs:
| | |
| --- | --- |
| Type of plastering | Average cost |
| Standard plastering | $18 - $58 |
| Ornamental plastering | $14 - $58 |

Within the house, there are certain rooms that require either of the procedures. Here are some of them now:
Plastering the ceiling
What is the cost to plaster a ceiling? Due to the special attention to height, its price is almost equal to the cost to plaster a room. Depending on how high the ceiling is, they need special mechanical enhancements to get them up, from a simple beer crate to an automatic giraffe ladder.
They board up the ceiling first before plastering. This is to secure the base before the material is applied and protect the lights occupying the space. Check out the table below to know how much it costs to plaster a ceiling: 
| | |
| --- | --- |
| Area of ceiling | Average cost |
| Small | $272- $473 |
| Medium | $337-$609 |
| Large | >$2,000 |
Plastering the room
How much does it cost to plaster a room? Before we find that out, we have to look at the usual procedure. Most rooms (unless unfurnished) usually have pre-done coats of paint. What your plasterer does is scrub off the old paint with a brush before sticking the new plaster. Failing to do so can result in askew plastering, affecting the overall look of your room. Take note that plastering walls cost differently than plastering an entire room.
| | |
| --- | --- |
| Size of room | Average cost |
| Small | $788 - $931 |
| Medium | $860 - $1,218 |
| Large | >$2,000 |
Skimming a ceiling
How much does it cost to skim a ceiling? The procedure is a bit simpler than plastering since there is already a sturdy base to work with. All the plasterer has to do is apply a thin coat of plaster onto the ceiling. Wondering how much it costs to skim a ceiling? See the table below. 
| | |
| --- | --- |
| Area of ceiling | Average cost |
| Small | $337 - $473 |
| Medium | $380 - $516 |
| Large | >$680 |
Skimming a wall
How much does it cost to skim a wall? Like skimming the ceiling, a thin layer of plaster will be applied to the already strong base of the wall.  
| | |
| --- | --- |
| Area of wall | Average cost |
| Small | $145 - $215 |
| Medium | $145 - $337 |
| Large | >$537 |
Plastering the entire home
This applies most especially to homes that are finishing up their construction processes. What usually goes on when plastering the entire home is that several plasterers work on this to speed up the whole process. Scaffolding is also essential here, mainly if plastering the home includes the exterior. Below are average figures if you want to know how much it costs to plaster an entire house.
| | |
| --- | --- |
| Size of home | Average cost |
| Small | $2,580 - $3,370 |
| Medium | $5,160 - $6,100 |
| Large | >$6,800 |
What are the benefits of plastering your home?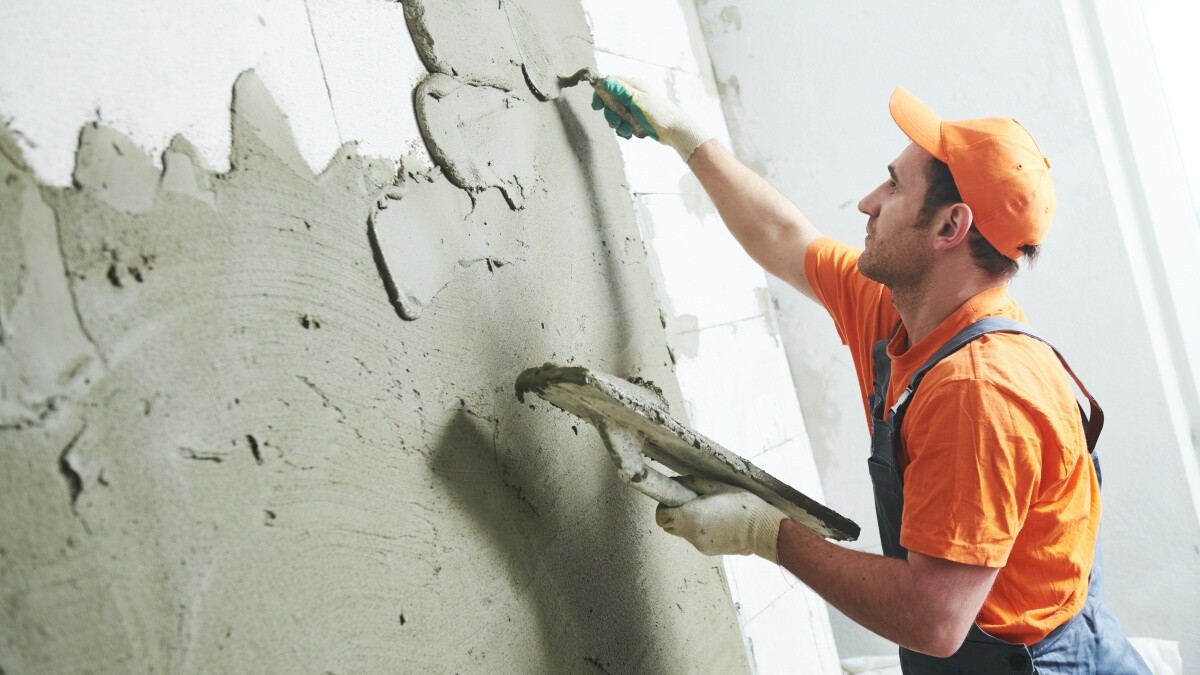 While it can be noted that rough surfaces can give your home that edgy aesthetic, it is no longer practical if you keep running into those sometimes sharp points. Good thing plaster is there to smoothen things out, and it has done so for a long time. Although many homes have gone for drywall, a board made of wood pulp plaster is still pretty popular. Experts say that the benefits of plaster outweigh whatever disadvantages it has. Here are just some examples:
Acoustics
Do you wonder how some homes have a balanced sound? You can be talking from opposite ends of the room, and the conversation bounces off perfectly between the both of you. The credit goes to plaster. This material is the go-to for many musicians, who find that using plastered walls for their recording studio enriches their sound.
This is because plaster is more solid and is bound directly to the wall frame. Such positioning discourages air from passing through, therefore avoiding sound leaking. 
Durability
You would be surprised at how durable the material is. Drywall can crumble if it comes into contact with brutal force. On the other hand, plaster is tough to damage. Not only that, but it is also fire-resistant. Plaster is not prone to avoiding the occasional cracks, but they are minuscule and can be repaired/re-plastered right away. 
The material was made to last for quite some time, so you can see it being used on historical landmarks and public buildings. 
Flexibility
Plaster is also very versatile. What does that mean? Drywall is hardened wood pulp and usually comes in a board form. Meanwhile, plaster can adapt to any form or characteristic you want. Be it for an archway or a fireplace design, you can count on the material to shape the way you want it to look. So if you are looking for a customisable material to work with for your home, you can pick plaster. 
Cleanliness
Unlike most materials that leave residue after installation, plaster leaves no trail whatsoever. This is thanks to the way it is being applied. During the process, the material is wet, put on a blue board and then dries from there. It also does not need to be sanded or cleaned up after applying it. 
Plastering checklist: Prepping for the process
How do you prepare for the entire process? We are not just talking about the plastering process itself but also the path to getting there. When you take on this procedure, know that you are not alone. We curated this comprehensive checklist to let you know that we are here with you every step of the way. 
Check the nearest plasterer in your area. Doing this can decrease your location costs by half since they do not need to go far to reach your place. 
A written quote must be given. After you and the plasterer have met, you can draw up a quote. Ensure that the specifics are there, from the type of material to be used to the design you want to achieve. You can ask your specialist to give a comprehensive breakdown of the costs entailed so you can budget accordingly.
Schedule a proper date. This date is crucial -- you have to ensure that you prioritize this and focus on this task. It would be good to offset or not schedule anything else on this day to help you out. If you are plastering an entire house, it is best to schedule a series of straight days to avoid cutting any procedures. 
Prepare your home. Whether moving furniture around or putting protective layers on your fragile items, make sure that your home is ideal for your specialists to move around. 
Purchase necessary materials. You can speak with your specialist beforehand if there are any prerequisite materials to purchase before the day of plastering. This is so you can have ample supply on the repair day itself and not have to run to the store to do last-minute purchasing.
Now that you know the average cost to plaster a room or home, it's time to hire a professional. Post a task on Airtasker, and we'll connect you to skilled specialists in minutes. Whether it's skimming a room or plastering your entire home, hiring a plasterer on Airtasker lets you get the job done without going over budget.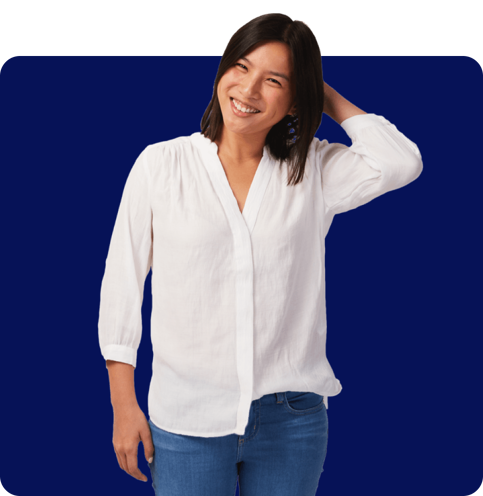 FAQs
It could take one to three days, depending on the number of areas that you need to have plastered.
Plaster usually dries after two to three days on the first application, then another seven days for the final coat.
Plaster is versatile, while drywall is a solid, usually fixed board applied to walls.
It's free and takes only a minute.