Home

/

Dumpster Rental Cost Guide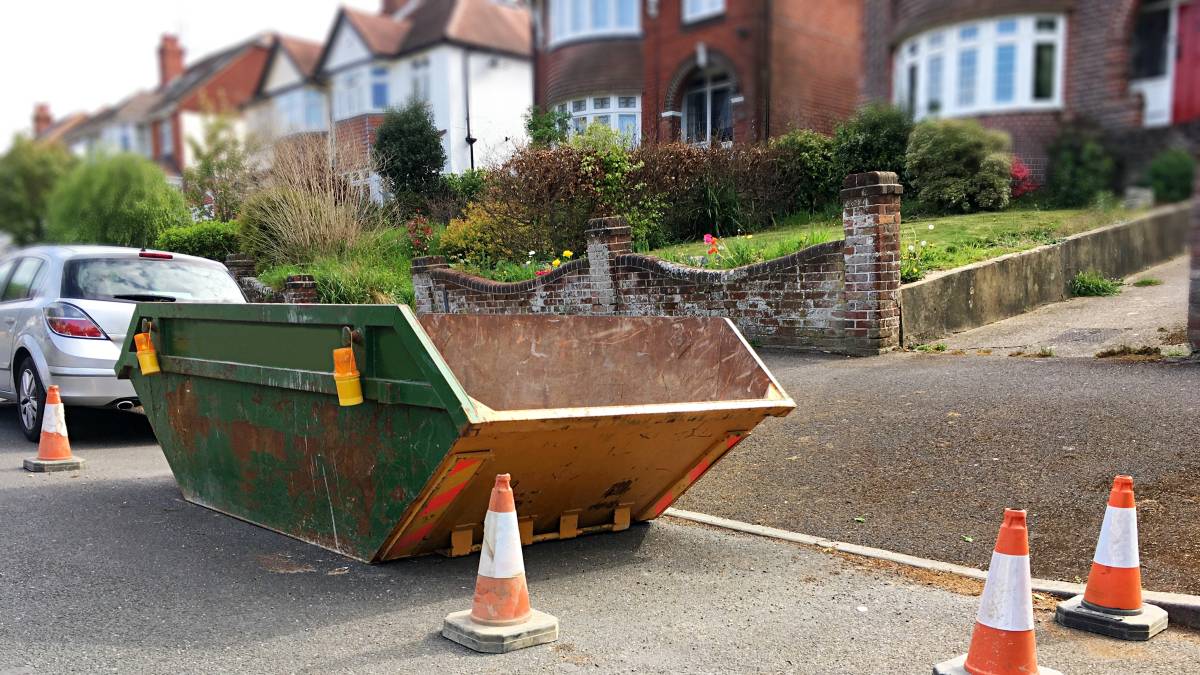 How much does dumpster rental cost?
Get a free quote now
Post to find a price. It's free and only takes a minute.
Price guide
$80 - $700
Find dumspter rental taskers, fast

Post a task with your price in mind, then get offers.

It's free and takes only a minute.

See how it works
Is your waste taking up space? Instead of heaving your haul to the tip or asking the bin man to take your overstuffed bags after a major cleanup project, consider a more convenient junk removal option: a dumpster rental. Dumpster rentals, also known as skip hires, are a convenient waste management solution that lets you contain your trash until it's carried away for you.  
So how much does dumpster rental cost? Dumpster rentals come in many sizes. On average, small dumpster rentals cost $80 for 2 cubic yards and nearly $700 for 20 cubic yards; both rates are for weekly renting. Read on for the average price scoop on dumpster rental costs in the US. 
Average cost of dumpster rental
Check the table below for the estimated dumpster rental costs based on size and weekly rental rate. 
| | |
| --- | --- |
| Dumpster size  | Rental cost per week |
| 2 cubic yards | $80—$130 |
| 3 cubic yards | $100—$180 |
| 4 cubic yards | $130—$210 |
| 5 cubic yards | $150—$230 |
| 6 cubic yards | $200—$270 |
| 8 cubic yards | $230—$300 |
| 10 cubic yards | $245—$330 |
| 15 cubic yards | $255—$625 |
| 20 cubic yards | $270–$700 |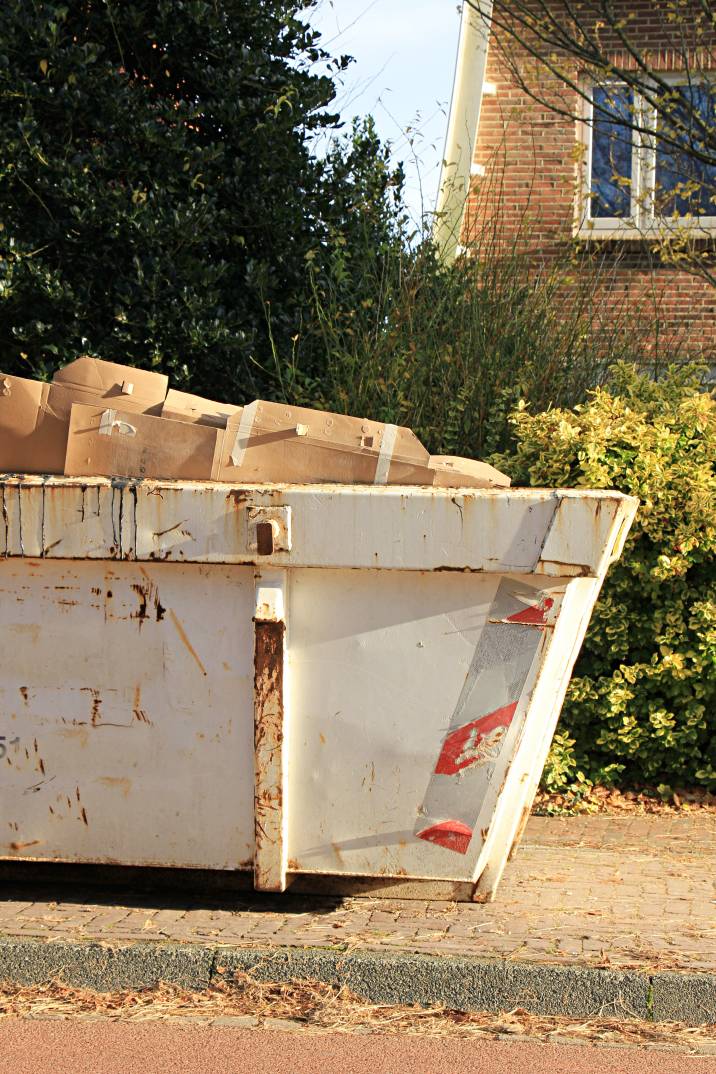 If you're looking into how much it costs to rent a large dumpster, you can expect to pay close to $800 for a 40-yard container.
What factors affect the cost of renting a dumpster?


1. Dumpster size 
Size is the biggest factor when it comes to price. Larger containers will be more costly than smaller ones. The first thing you'll need to know is how much waste you need to remove. This is important because the wrong size estimate might lead you to get two small dumpsters instead of one medium or large dumpster. 


2. Waste weight
Many dumpster rentals have a load capacity - the heavier the waste, the more expensive it is to dispose of. If you're getting rid of solid fills or heavy materials, expect the rental price to be higher. Be aware of your weight limits, or you might get hit with a surprise fee for the surplus when the waste is taken away. 


3. Rental period
You can pay lower fees if you rent a container longer. Dumpster rental services offer a daily, weekly, and monthly rate. Succeeding days will be subject to an additional charge.  


4. Your location
Your property or worksite location greatly influences the cost of dumpster rental services. On average, dumpster rental starts at $250 per week in New Orleans, $350 in Portland, and $370 in Long Island. For more affordable rates, look for local dumpster rental contractors. 


5. Permits
Dumpster permits vary from city and can cost from $10 to $80. You can ask your dumpster rental service if they can secure the permit for you. If your dumpster will be placed on public property or it's a roll-off dumpster, you might need a permit. 


6. Processing costs
Labor, equipment, and landfill levies are some of the additional costs that might increase your dumpster rental costs drastically. Talk to your contractor about their processing or additional fees to draw a more exact cost. 
What are the different types of dumpsters?
Understanding dumpster sizing can help you set a realistic budget. The main differences between types come down to size and how the dumpster gets transported.
These are containers available in sizes between 2 cubic yards and 8 yards. Front-load dumpsters have a slot on each side where the garbage truck can hook its spikes and lift the container to dump the trash in the truck's bin.
These have rubber tires and are pulled behind a normal truck, making them easy to transport in difficult-to-reach areas. Specialty dumpsters are available from 10 to 25 yards, which are perfect for home projects. You can refer to the price table above to check how much a 15- or 20-yard dumpster rental costs.
You might have seen roll-off dumpsters on construction sites. These large containers are excellent options for remodeling projects, and their sizes range from 10 to 40 yards. Unlike ordinary dumpsters, these are more like truck attachments that carry a large amount of waste in one go. 
Restricted items when renting a dumpster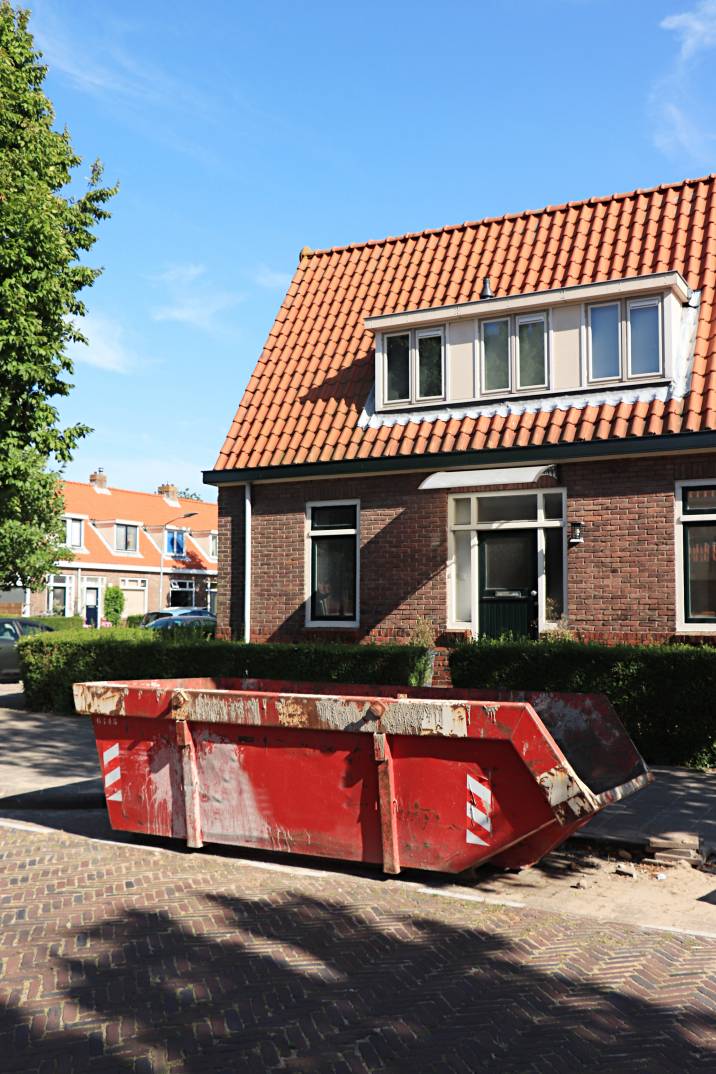 Not all waste is equal. When setting up your dumpster, make sure you aren't disposing of any restricted items. For instance, you'll need refrigerator removalists instead of a dumpster if you want to dispose of your old or broken fridge or freezer. Some of the common prohibited items include:
Electrical equipment

Consumer electronics

Tires

Spray cans and batteries

Industrial or household chemicals

Oil and gas
Dumpster rental services have different policies, so make sure you check what these are beforehand. 
Post a task for dumpster rental services
Even with the price estimates above, you'll still need to reach out to a junk removal service offering dumpster rental for an accurate quotation for your project. Remember to share important details, such as the dumpster size you need, your location, and the kind of waste for removal when creating a task request form. This way, you can compare offers and find the best deal for you.
Ready to remove your trash? Hire a dumpster rental or skip hire service to sort your waste. Get quick offers from Taskers and manage your trash hassle-free!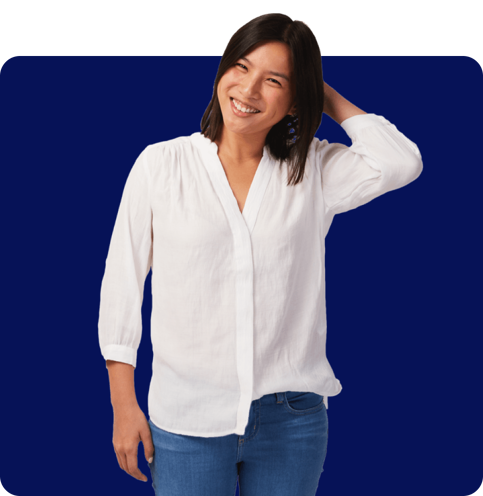 FAQs
Dumpster rental generally includes the cost of disposal. Usually, the professional will take your waste to a place where it can be recycled or incinerated. You can ask where your items will go at the time you book the dumpster.
There are compact dumpsters ranging from 2 yards to 4 yards. They're suitable for small removals, like getting rid of party waste, and simple gardening tasks.
It's free and takes only a minute.