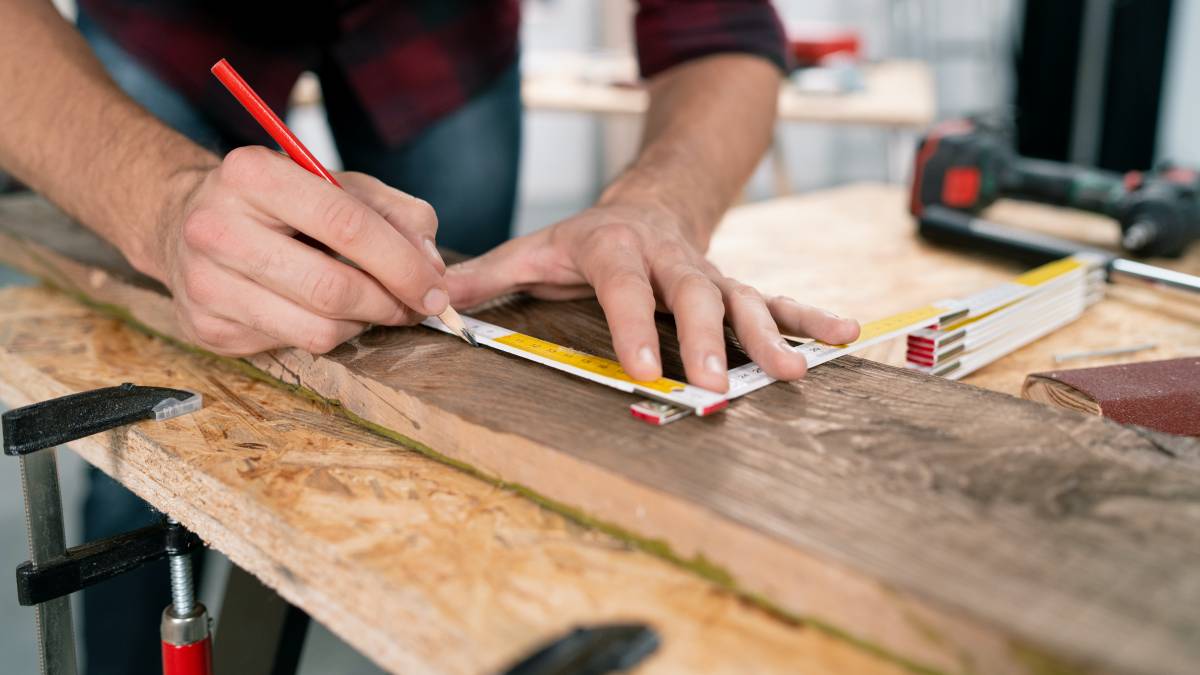 How much does a carpenter cost?
Get a free quote now
Post to find a price. It's free and only takes a minute.
Price guide
$168 - $288
Find carpenters, fast

Post a task with your price in mind, then get offers.

It's free and takes only a minute.

See how it works
| | |
| --- | --- |
| Carpentry service | Price guide |
| Bathroom cabinet maker | $2,500 - $7,500 |
| Deck sanding | $210 - $350 |
| | $110 - $260 |
| | $4,000 - $11,000. |
| | $1,000 - $65,000 |
| | $200 - $2,000 |
| | $240 - $20,000 |
| | $2,000 - $30,000 |
| | $5,000 - $14,,000 |
| | $1,800 -$4,000 |
| | $2,000 - $30,000 |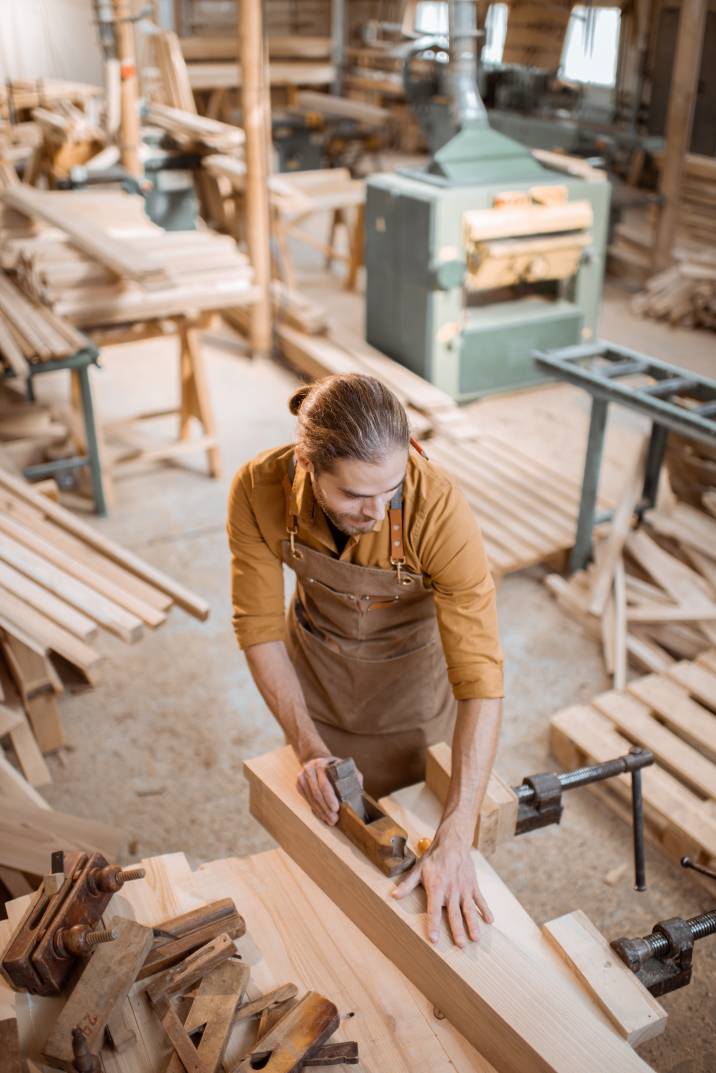 When should I hire a carpenter?
You should probably consider hiring a carpenter in more situations than you'd think. If a job involves wood, then it involves a material that rewards those who know how to treat it. Experience is important in knowing how to work with different types of wood. And work that's done well will tend to last longer than work is done poorly - saving you money in the long run.
Another reason to hire a carpenter is if the job that needs doing is large or complicated, and would benefit from specialized equipment. For instance, if the job requires circular or band saws, it's likely that a professional or experienced carpenter might have access to better equipment that will leave a cleaner finish that you'll ultimately be happier with.
You might also consider hiring a carpenter if your time would be more enjoyably or profitably spent elsewhere. And you could hire a carpenter even if you'd like to work on the job yourself. It always helps to have another pair of hands, and another person to talk about tasks with. 
Common tasks for a carpenter 
Some common tasks performed by carpenters include:
Building a patio, or timber decking
Building a backyard pergola
Building or repairing home furniture
Installing timber doors
Installing or repairing cabinets
Building home extensions or granny flats
Repairing or replacing aged wood fittings 
Installing, cutting, laying, and repairing wooden floorboards
Building wooden seating - for instance, balcony bench seating 
Advice on construction plans 
Pitching roofs and erecting wooden ceilings 
Constructing pre-fabricated units
The qualifications of carpenters
The qualifications required to be held by carpenters differ in different US jurisdictions. In some states, licensed carpenters require passing examinations. For instance, in California, a licensed carpenter must have a Specialty C-5 Framing and Rough Carpentry Contractor license or a C-6 Cabinet, Millwork and Finish Carpentry Contractor license issued by the Department of Consumer Affairs Contractors State License Board. To obtain it, the carpenter must show four full years of experience in the last ten years, and pass an exam, among other requirements.
Some qualifications do not rise to the level of formal trade training. For example, vocational colleges also offer courses in joinery, furnishing, and furniture making below the level of a licensed tradesperson. 
Questions to ask carpenters 
If you've hired a carpenter, or are considering hiring a carpenter, it's a good idea to at least ask them a few things about what sort of work they do. Some possible questions you might want to ask include:
Do they have a specialty? What sort of carpentry work do they most often perform?
What are their qualifications?
Do they charge by the hour, or by the task?
Do they charge for building materials? Or should you go and buy your own materials?
What was their most recent job?
Will they be available to work for you until the completion of your task?
Could they show you images of their recent work?
How much do carpenters charge?
It depends. If it's a small job, there is a good chance that a carpenter will quote you for the price of finishing the job.
On the other hand, if you're doing a major piece of work - such as, for instance, putting up the frame for a granny flat - a carpenter might quote you on an hourly or daily rate. You also will need to determine whether you will have to pay multiple carpenters an hourly or daily rate. In some instances, particularly where there are larger tasks involved, it can work out to be more cost-effective to hire more people to do the job.
The cost of carpentry materials
The materials you'll need for your carpentry tasks can add significantly to the overall cost of your work. But whether they will or not will depend on what you need to be done, and what you're looking for out of the job. For instance, if you want some wooden floorboards laid, then there is a huge discrepancy between the cost of different types of flooring. Your carpenter should be able to advise on whether you need more or less expensive materials, but ultimately the choice will be yours. If you're determined to get your pergola made from a particular type of wood - say, one with a sentimental value - then that's great. It just might cost you a bit.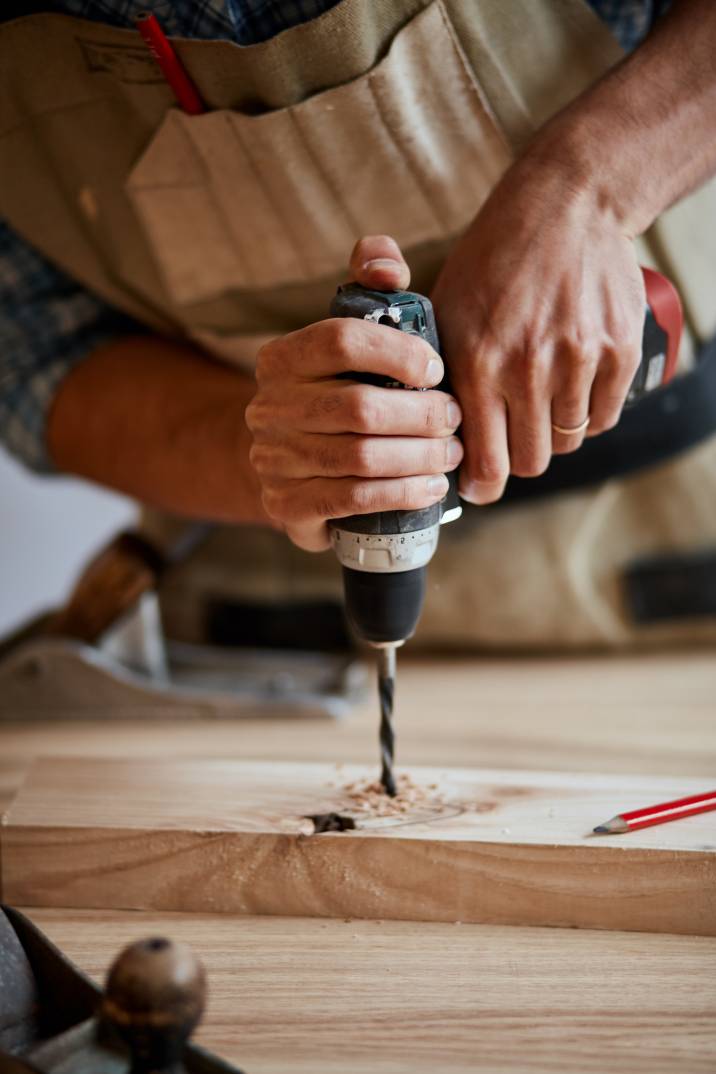 How to reduce the cost of carpentry services 
If you're concerned about the cost of a carpentry job but still want to hire someone to work on it for you, there are a few ways you might be able to lower the bill.
You could attempt to start a task yourself, and then hire a carpenter to finish it off. The advantage of this approach is that you might be able to knock off a lot of the more time-consuming labor while leaving the important task of providing a neat finish to the professional. The disadvantage is that you might mess up the job, and ultimately create more work for the person you are paying.
Another option is to work on the job alongside the carpenter you've hired. This way you can take direction from someone else, but still, ensure that the task is finished quicker than it might otherwise have been.
And you can also attempt to source the building materials for yourself. You could do this before or after you've hired your carpenter. 
Things to look for in a carpenter
One thing to look for in a carpenter is whether they regularly do the type of work that you need help with.
If a carpenter is a rough carpenter - meaning that they typically erect wooden frames on building projects - they might not be the right person to repair your cherished wooden cabinet. 
Another thing to look for is whether they come with recommendations. If you know someone who has a good word to say about a carpenter, it just might give you peace of mind when you're hiring them. 
Browse some recent carpentry tasks on Airtasker to see how it's possible to get any type of carpentry job done through to Airtasker, and to get an idea of what details to include in a listing of your own: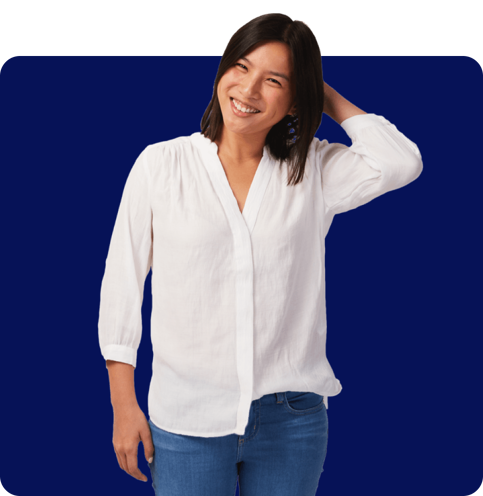 FAQs
Carpenters tend to charge anywhere from as low as $21/hr up to $36/hr. The cost for you will vary depending on your location, the task, the materials required, and the carpenter's experience.
Carpenters are more likely to quote on the total cost of a project. They'll take into account their estimated time for completing the job, the cost of the materials and how long it'll take them to travel to and from your location.
For a relatively simple task, such as assembling pre-cut cabinets, you can expect to pay $150 to $250 per linear foot. As soon as you start adding design and customization to the job, that's when the price can go upwards of $250 to $350 per linear foot. To build a custom fridge cabinet, for example, a carpenter could quote a price of $1,000 or up, but this depends on how huge the cabinet is.
Typically, yes. If you need a task done urgently, expect to have to pay a premium. Some carpenters add an emergency call-out fee to their base rates for finishing a job. For instance, if they were going to quote $200 to repair a wooden door, they might double that if you need them there that day. Many carpenters are booked out weeks or months in advance.
It's free and takes only a minute.