Home

/

Bedroom Cleaning Checklist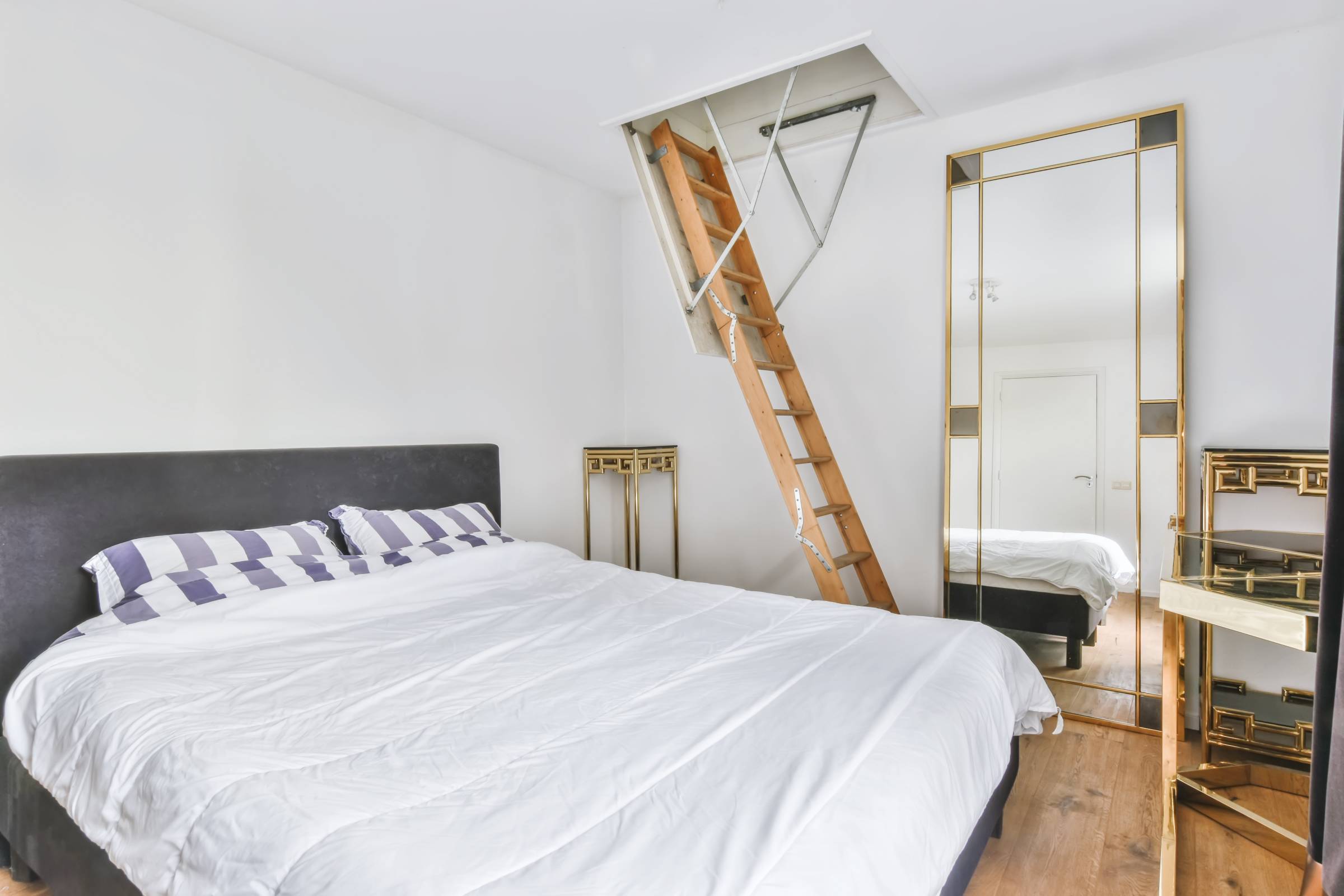 Bedroom cleaning checklist
Transform your chaotic bedroom into a peaceful oasis with this easy-to-follow checklist!
Find cleaning services
Find house cleaning services, fast

Post a task with your price in mind, then get offers.

It's free and takes only a minute.

See how it works
Last updated on August 21, 2023
Be honest: How's your bedroom looking right now? Spotless? Looks fine, except for a couple of cobwebs? Or have your clothes completely covered the floor?
No matter what state your bedroom's in right now, we've got work to do here, and a bedroom cleaning checklist is what you need. Yes, even those who answered "spotless" because, believe it or not, your room can become a jungle in no time if you don't maintain it!
Why should you keep your bedroom clean?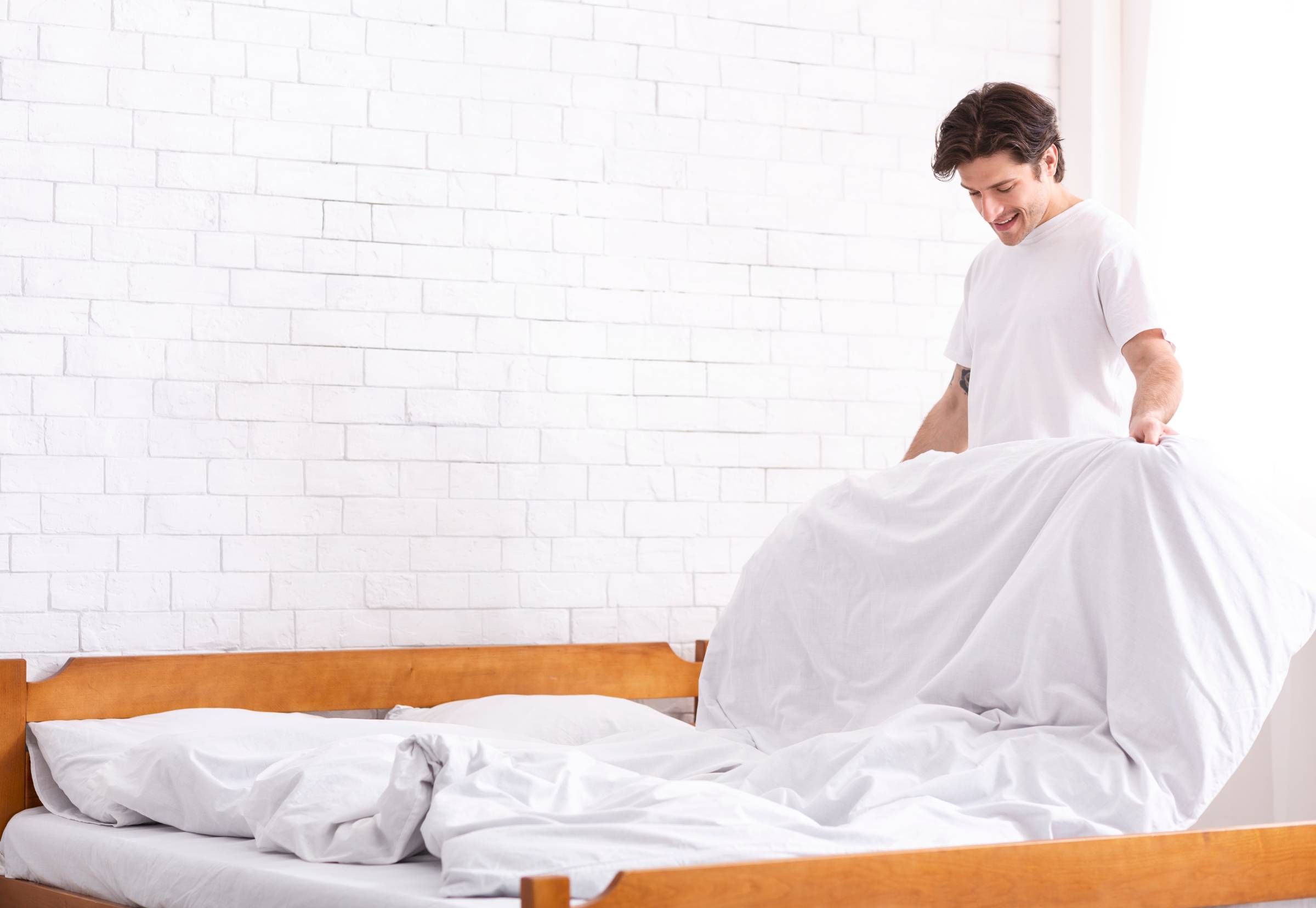 First, let's go over the importance of having a neat bedroom.
The bedroom is where you spend a huge chunk of your daily life. It's where you rest, relax, and retreat after a long day's work. You owe it to yourself to have a clean bedroom – one that will help you get a good night's sleep and not add anxiety to your everyday life.
But more than the obvious reasons, let's consider what can happen if you don't maintain the cleanliness of your bedroom:
A dirty bed can become a breeding ground for dust mites and bed bugs.

Millions of bacteria thrive in mattresses and surfaces that don't get cleaned enough.

Any persistent bad odor may be harder to eliminate if you don't clean regularly.

Objects lying on the floor invite accidents. Worse, stuff blocking your way could trap you in your room in case of an emergency.
Bedroom deep cleaning checklist
Let's start with the more challenging set of tasks for those who need to turn their bedroom around.
☐ Step 1: Prepare your tools and cleaning supplies
Gather the essentials first, like the ones listed below. Later on, you can get your favorite essential oil or scented candle to freshen up the room's atmosphere.
Cleaning tools you need: 
☐ Trash bags
☐ Microfibre cloths
☐ Mop, broom, or vacuum
☐ Cleaning formula of choice
☐ Boxes for decluttering
☐ Step 2: Put things back where they belong
One of the most effective cleaning tips for the bedroom is to give your things a 'home.' If you've missed out on putting things back where they belong over time, this is your chance to do that. 
Clean clothes → Closet/drawers
Dirty clothes → Hamper
Shoes → Shoe drawers
Paper clutter → Document box
Garbage → Trash bag


☐ Step 3: Declutter what you don't need anymore
Deep cleaning your bedroom is a way to go through everything you own. This is your chance to assess your possessions and decide what to do with them. For this step, have boxes ready to sort items into three: for selling, donation, or disposal.
For selling:
Clothes that no longer fit but are still in good condition

Spare items – sunglasses, sealed notebooks, etc.

Tech gadgets you no longer use

Books you've read and no longer want to keep
For donation:
Old but functional toys

Clothes in good condition

Spare items such as throw pillows, blankets, and bedding
Note: Donate only usable items in decent condition. Otherwise, they should be discarded.
For disposal:
Tattered or damaged clothing

Dead batteries and gadgets

Paper documents you've already digitized




☐ Step 4: Clean the mattress and bedding
Do not start with the actual cleaning until you've stripped your bed and loaded used linens in the washer. This way, your bedding and room are simultaneously cleaned.
Load thin blankets and pillowcases in the washer.

Clean stains on pillows with a spot cleaner.

Load bedding and other linen in the washer.

Clean the mattress with baking soda and essential oils, then flip it if necessary. (Hack to try: Sprinkle some straight vodka over the mattress and leave it to dry to disinfect.)
If your mattress needs professional deep cleaning, you can always hire a mattress cleaning service.
☐ Step 5: Get to dusting, washing, and cleaning!
Bust out your cleaning tools 'cause it's time to get down to business!
Cleaning checklist: 
☐ Ceiling – Dust with a microfibre mop.
☐ Walls, windows, mirrors – Wash with your chosen cleaning formula and microfibre cloth.
☐ Door – Dust and/or wash using a microfibre cloth.
☐ Doorknobs and light switches – Wash with a damp cloth.
☐ Light fixtures – Carefully dust with a microfibre cloth.
☐ Side table, cabinets, bed frames, vanity, and other surfaces - Dust.
☐ Streaky glass – Clean up with hydrogen peroxide.
☐ Floor rugs – Shake out dust or change with fresh rugs.
☐ Floors – Sweep, vacuum, and mop.
☐ Step 6: Perform final touches
Wrap up your routine deep cleaning with tasks that will make your room feel like your room once again.
Fix the bed with your newly-cleaned bedding and pillows.

Move out tools and boxes you've used during the cleaning.

Brighten the atmosphere of the room with a scented candle or essential oil.
Too busy to tick all the boxes? A house cleaning service can save you lots of time and effort.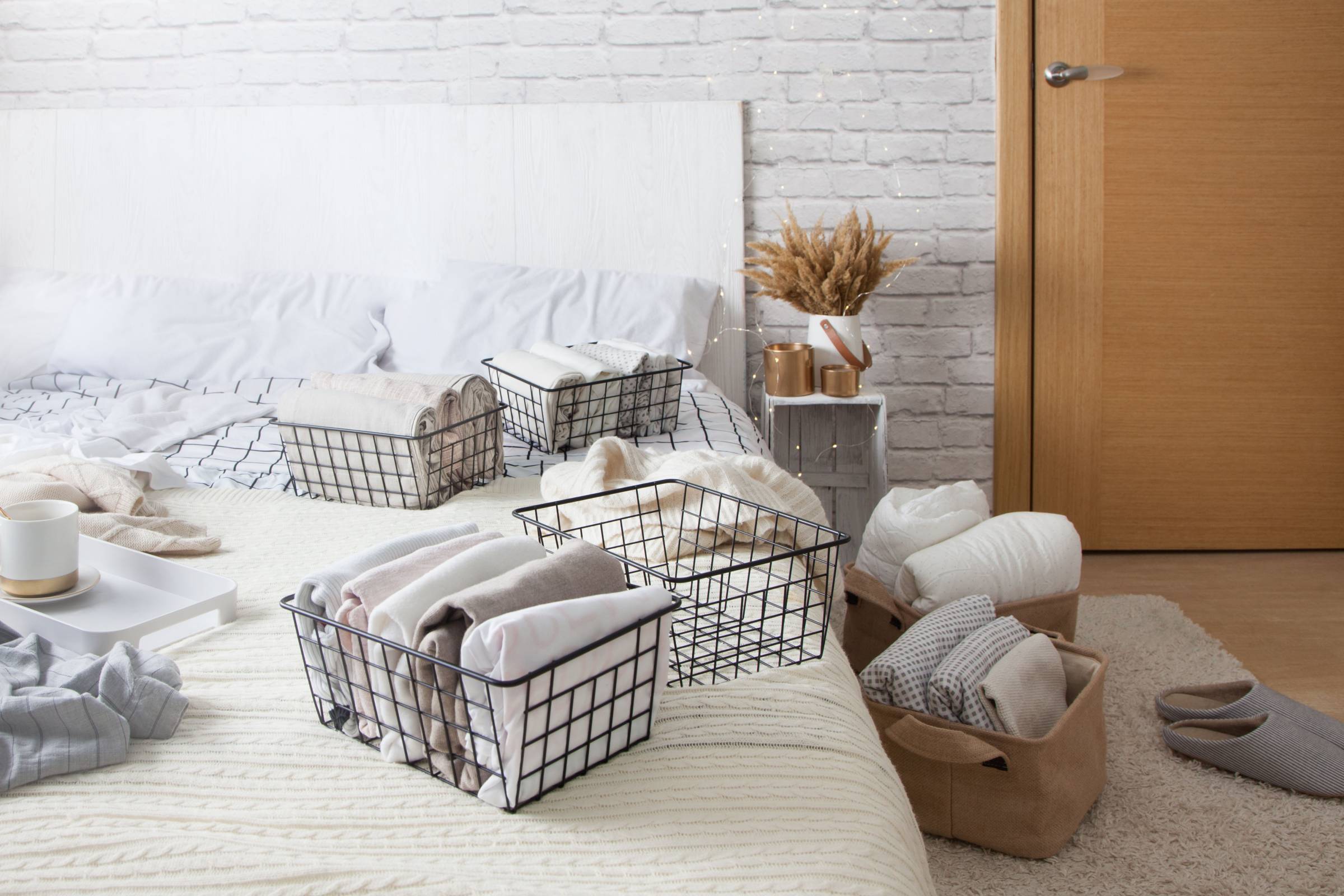 Clean room maintenance checklist
Now that the foundation has been set, it's only a matter of maintaining cleanliness in your room by accomplishing daily and weekly tasks.


Daily bedroom cleaning checklist
☐ Make the bed upon waking; Fix pillows and fold blankets.
☐ Place used clothes in a hamper or your designated area.
☐ Put things you've used recently back in their homes.
☐ Empty the wastebasket.
Tip: Wondering what to do with pesky loose hairs wreaking havoc everywhere? Use tape to collect them easily. The adhesive won't let hair strands go astray again. 
Weekly bedroom cleaning checklist
☐ Sweep and mop the floor.
☐ Disinfect high-touch surfaces like door handles.
☐ Dust surfaces, furniture, and decor.
☐ Wash bedsheets and pillowcases.
☐ Make the bed with clean linens.
You deserve a clean bedroom
You know your room is clean when you can sleep soundly and itch-free (no bugs) and walk without having to tiptoe around things! 
So, now that you know the importance, steps, and tips for bedroom cleaning, it's time to get moving and tick off the boxes in these checklists. Save this page and feel free to drop by anytime you need to tidy your room.
Need some help getting your bedroom in order? Consider hiring a Tasker for some cleaning assistance. A cleaning service can tidy up the most chaotic bedroom with the right tools and skills. Not only that, but they can tackle various cleaning tasks, including cleaning other rooms or your entire home. Find house cleaners, mattress cleaners, and more by posting a task now!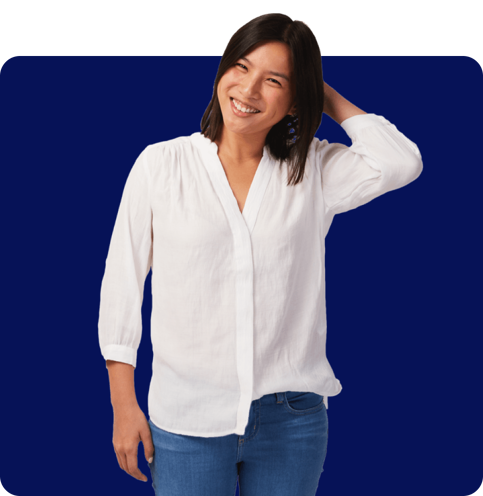 FAQs on bedroom cleaning
Daily cleaning tasks shouldn't take up more than 15 minutes, while your weekly tasks should only take about an hour or two, depending on how thorough you want to be. A bedroom deep clean could take up a few hours, so it's best to do this on a weekend when you aren't busy.
The key to cleaning the master bedroom, your kid's rooms—pretty much any room in the house—is setting a cleaning routine. In essence, bedroom cleaning comprises many small daily or weekly tasks, plus routine deep cleaning. It's up to you how often you want to do it: every month, quarter, or year.
If you keep up with your routine, this will save you a lot of time since you already have a system in place. But if you're after speed, convenience, and expertise, cleaners near you are ready to help. Hiring one could be the fastest way to clean up your room!
It's free and takes only a minute.